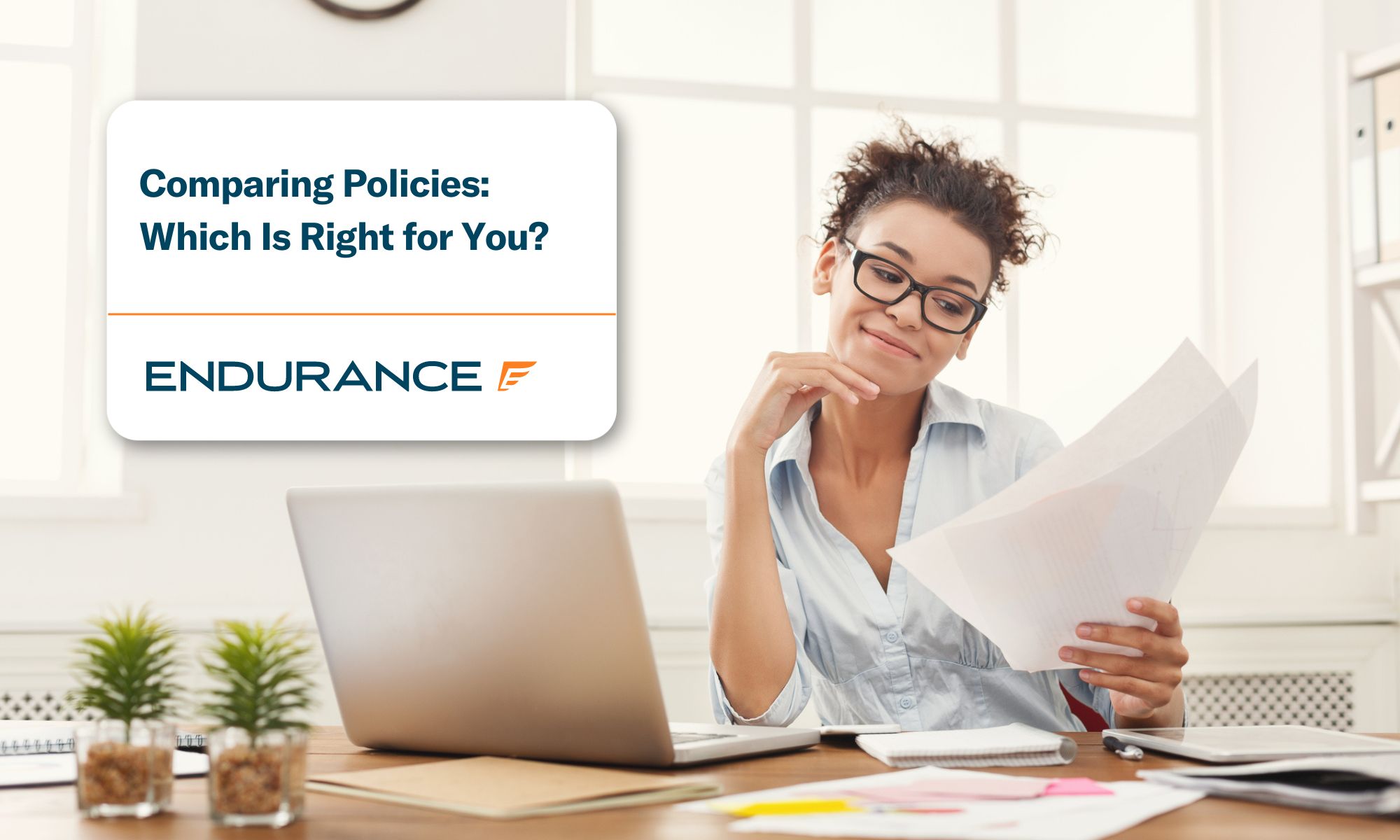 Every car owner is different, but there is one thing we all have in common: we want to drive a reliable vehicle. No matter how reliable, vehicles inevitably need routine maintenance and repairs. This is true for even the most reliable cars, such as Toyota and Honda.
Recent studies show that one in three drivers need help paying for expensive car repair bills out-of-pocket. An extended vehicle warranty can help.
Types of Car Warranties
A car warranty offers financial protection in the event of a mechanical breakdown. An auto warranty is a contract between an automaker, car dealership, or third-party provider and a vehicle owner. It states that the provider will cover or reduce the cost if something on the vehicle breaks due to manufacturing defects or normal wear and tear. This layer of financial protection provides peace of mind to car owners.
All vehicle service plans are different, with varying inclusions, terms, and conditions. For example, some contracts can cover the cost of parts and labor for repairs to major car components. These components include the engine, transmission, brakes, suspension, cooling, electrical, and more. However, other warranties may even cover roadside assistance, rental car coverage, towing, and more.
Investing in a car warranty helps protect you from expensive car repairs. It also preserves the value of your car.
Factory Warranty
If you purchase a new car, you have a factory warranty that protects virtually every part of the vehicle. This warranty is highly sought-after because it offers the most comprehensive car coverage available. It covers all the mechanical and electrical components of the car, as well as any defects that may arise from everyday use. It also offers protection from any unexpected repairs or parts replacements due to an unexpected breakdown.
The factory warranty typically lasts for a set amount of time, such as three years or 36,000 miles, depending on the manufacturer.
Extended Car Warranty
An extended car warranty is an optional coverage that can be purchased to cover a car after the manufacturer's warranty expires. It pays for repair costs associated with mechanical and electrical components, can range from 1-5 years, and can be purchased from the car manufacturer or a third-party provider. Third-party providers usually offer extra benefits such as roadside assistance and car rental reimbursement.
It is important to note that an extended warranty doesn't always mean free repairs, as you may need to pay a deductible and potentially reduced repair costs.
Let's explore a few common extended warranty plans and terms:
Exclusionary Warranties
Exclusionary warranties cover all car parts except those expressly excluded in the warranty agreement. They come at a higher cost, but they offer a greater level of protection. Before signing the vehicle service contract, read the exclusionary warranty carefully to understand what is and is not covered.
Stated-Component Warranties
Stated-component warranties are the most basic form of warranty coverage. Unlike exclusionary car warranties, they cover only specified components, such as the engine or transmission. As a result, it is a good option for those who may not need comprehensive coverage but still want some protection for their car.
Powertrain Warranty
A powertrain warranty is a type of coverage that covers the vital vehicle components of a vehicle's powertrain, which includes the engine, transmission, and drivetrain. The powertrain is the core of a car, and repair costs can be expensive. A powertrain warranty can protect against unexpected repair costs.
Generally, car dealerships offer powertrain warranties in addition to a factory warranty but for a more extended period than bumper-to-bumper warranties. However, they are also available from third-party providers, such as Endurance Warranty.
Rust and Corrosion Warranty
A car warranty can help protect against rust and corrosion by covering the cost of repairs or replacements for body panels that have corroded due to rust or other forms of corrosion. This can include repairing rusted-out body panels or replacing them entirely, depending on the severity of the damage.
The warranty may also cover other affected components, such as brakes, suspension, and exhaust systems. In addition, some car warranties may also provide coverage for rust and corrosion prevention, such as waxing and rustproofing treatments.
Vehicle Emissions Warranty
The federal government requires automakers to provide a guarantee on several components related to exhaust emissions from the vehicles they produce. This guarantee must cover the vehicle parts used to reduce exhaust emissions, such as catalytic converters, mufflers, and other emissions-related components.
The warranty must also pay for repairs or replacements for these parts and components due to manufacturing defects or normal wear and tear.
This guarantee must be provided to the consumer when purchasing the vehicle and remain valid for a specific period.
Vehicle Accessory Warranty
A vehicle accessory warranty covers a wide range of original equipment manufacturer (OEM) auxiliary components, including airbags, horn and siren systems, audio and navigation systems, seat belts, and other safety equipment such as child seat restraints, brakes, and suspension components.
In some plans, coverage for many accessories and performance parts is also available, such as alloy wheels, body kits, spoilers, and performance exhaust systems.
Cost of Extended Car Warranties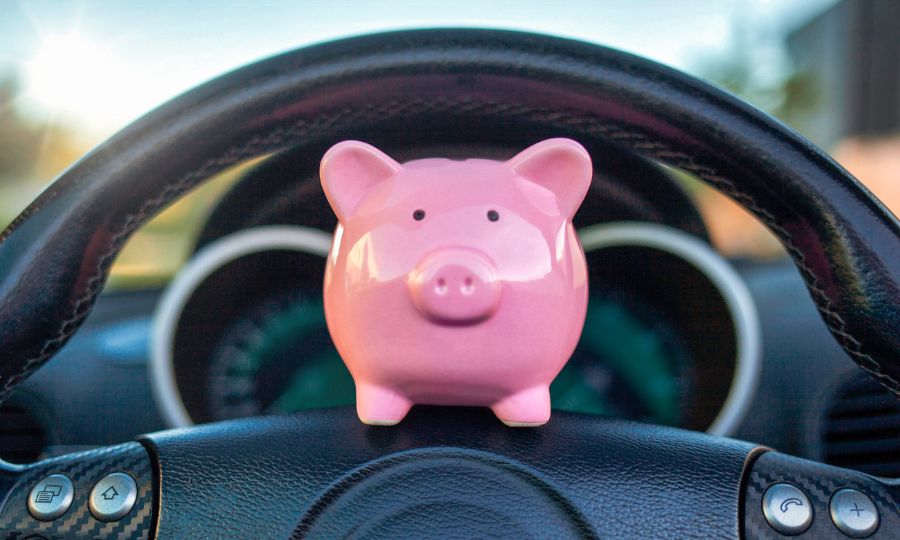 The cost of extended car warranties can vary significantly from provider to provider and even from plan to plan.
Various factors can affect the price of an extended vehicle warranty, including the coverage level offered, the provider's pricing, the age, make, model, and mileage of the vehicle, any pre-existing conditions, and more. Depending on the level of coverage and the provider, the cost of an extended car warranty can range anywhere from a few hundred dollars to thousands.
Additionally, some providers may offer discounts or special promotions, which can reduce the extended car warranty cost.
Tips for Choosing the Best Extended Vehicle Warranty
An extended vehicle warranty can be a wise financial choice as it can reduce or eliminate costly car repair bills. However, when selecting a warranty plan, it is vital to ensure the coverage meets your needs and is tailored to your vehicle's make and model. Making the wrong choice can be one of the most costly and frustrating mistakes, so it is crucial to research and ensure you are getting the best protection for your vehicle.
Try using these tips to help you determine the extended car warranty that best meets your needs and budget:
Decide if You Need an Extended Car Warranty
First, you must determine whether or not you need an extended vehicle warranty. If you have a new vehicle, buying an extended vehicle warranty may not be a smart financial decision since the original bumper-to-bumper coverage is still in effect, and repair costs on new cars tend to be small. However, the older your vehicle gets, the increased likelihood of expensive car repairs.
Also, consider how long you plan to keep the vehicle. If you switch your car every few years, an extended warranty may provide you a different benefit than someone who intends to keep it until the wheels fall off. However, if you have a transferable car warranty, you can improve your vehicle's resale value in a private sale when it's time to upgrade.
Determine the Level of Coverage Required
Once you've determined that the extended warranty coverage benefits you, assess the level of coverage you need. Consider the make, model, and year of your car, your vehicle's condition, and the repairs you will likely need. Next, research the different types of coverage available from various providers- mechanical breakdown protection, powertrain coverage, or bumper-to-bumper protection.
Each level of coverage will vary in terms of the cost and the level of protection it provides. Therefore, it is essential to evaluate your individual needs and determine the level of security that is best for your needs and budget.
Research Reputable Companies
After better understanding the coverage you're looking for, it's time to begin researching different companies. There are several third-party extended car warranty companies to choose from. Check each warranty company's reviews, ratings, and customer service records. Then, explore their coverage options, auto protection plan pricing, and claims process.
Finally, consider customer service. The last thing you want is to talk to a rude representative when your vehicle is in the vehicle repair shop. Ensure your chosen company has excellent customer service and is willing to help with any issues.
Get the Details
When considering a vehicle service contract, it is essential to read the fine print, as they may provide a different coverage than a manufacturer's warranty. Be sure to look for any limitations or exclusions in covered repairs, as well as fees, deductibles, depreciation clauses, or penalties. It is also wise to take the contract to a certified technician or repair shop to see if they honor it.
Find the Best Auto Protection Plan For You with an Endurance Warranty
Endurance Warranty offers a variety of customizable auto protection plans with flexible payment options to fit more budgets, vehicles, and driving styles. So, whether your original factory warranty has expired or you've been declined vehicle protection by other third-party providers, you may still find the coverage you need from our wide selection of coverage plans. Plus, our vehicle service contracts (VSCs) are backed by a risk-free, 30-day money-back guarantee so that you can cancel your vehicle coverage anytime without worry.
Our plans start as low as $79 a month. They are available for a variety of vehicles, including high-end luxury vehicles, older cars, vehicles with high mileage, Canadian grey market vehicles, cars with salvage or rebuilt titles, and even commercial vehicles, like those used for rideshare or delivery.
First, choose your level of coverage from our affordable powertrain coverage plan that protects your vehicle's most vital components to our most comprehensive plan, the Endurance Supreme vehicle service contract. Then, when it comes time to use your benefits, take your vehicle to any ASE Certified mechanic or repair shop for vehicle repairs.
Every vehicle protection plan includes standard features and perks, including 24/7 roadside assistance, trip interruption coverage, rental car reimbursement, and more. Boost your savings by activating one year of FREE Elite Benefits for a small activation fee. In addition, you'll enjoy additional perks, like tire repairs and replacements, key fob replacements, collision discounts, and up to $1,000 in total loss protection.
Get a Free Extended Car Warranty Quote
Are you looking for peace of mind on the road? Look no further than Endurance. Our auto protection plans provide comprehensive coverage for your vehicle, giving you the protection and security you need.
With flexible payment options and 24/7 roadside assistance, Endurance makes it easy to keep your vehicle protected and running smoothly. Don't wait until it's too late – call (800) 253-8203 to request a FREE quote, or shop online to see your price.
More like this
Extended Warranty

The advantages of having an extended warranty can't be overstated when a surprise car repair pops up. Coverage can make a difference during a breakdown, thanks to protection against expensive..

Read More

Extended Warranty

Nothing beats being able to hit the open road and head wherever you like, whenever you like. Plenty of drivers fall in love with our vehicles, maintaining them with total..

Read More

Extended Warranty

There's a lot to get excited about buying a new or used car, but one feature that often gets overlooked is the manufacturer's warranty. Understanding this coverage helps owners maximize..

Read More