Endurance became a proud sponsor of Andretti Autosport in October of last year.
With this new partnership, we became the primary sponsor of Jarett Andretti who is the most recent protégé of the Andretti legacy.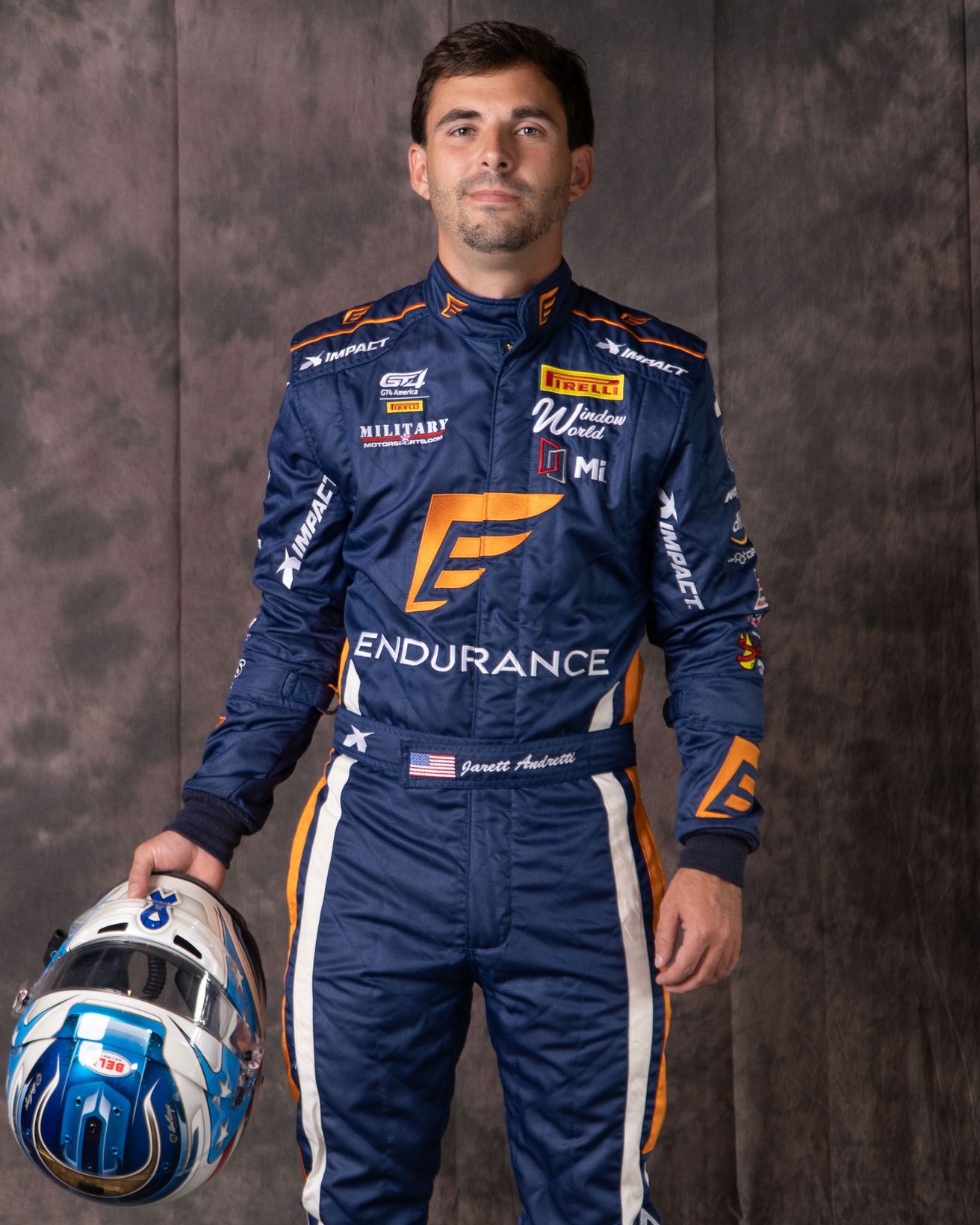 Want to Save THOUSANDS on Auto Repairs? Get Endurance!
FREE ONLINE QUOTE
Now, we're sure the Andretti name sounds familiar, they are one of the most influential families in the car racing world. Andretti is a name that goes back to 1955 when Mario Andretti and his family left
Italy and came to the United States, at just 15 years old.
Mario has a twin brother Aldo and the two of these men have birthed their sons who have passed the tradition on and on, giving the Andretti family name something to be extremely proud of.
He is the godson of Aldo, and the youngest Andretti still racing today.
Jarett Andretti, the son of John Andretti, is an American race car driver from North Carolina.
His father exposed him to racing at an early age after having a successful career as an American race car driver.
In 2010, Jarett decided he was going to continue the legacy and begin his career in Sprint Car Racing and Supermodified racing, later in 2012.
There are three series of races that Jarett Andretti and the team predominantly race in and those are the GT4 America Series and USAC.
Each one is different in the style of racing, competitors, and offers something unique to the individuals and teams involved.
The GT4 America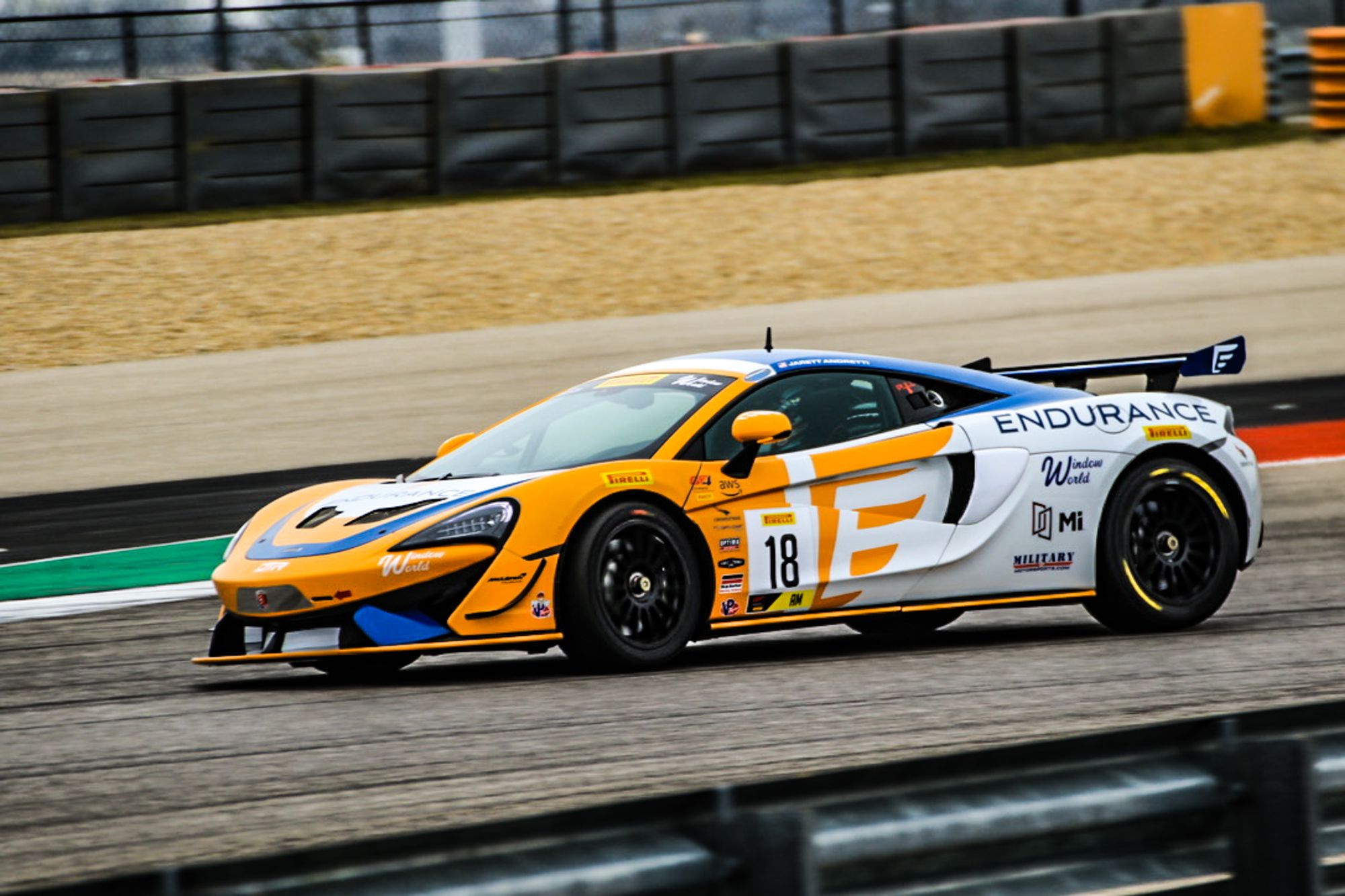 One of the races Endurance is the primary sponsor in is the Pirelli GT4 American Sprint series.
This particular event features a single-driver and a 50-minute double-header race.
Both imports and domestic sports cars can participate in the Pirelli GT4 American Sprint series.
Some of the cars eligible to race in the GT4 category are:
BMW M4 GT4
Chevy Camaro GT4.R
Audi R8 LMS GT4
Ford Mustang GT4
Mercedes-AMG GT4
Porsche Cayman GT4 CS MR
McLaren 570S GT4
Panoz Avezzano GT4
Want to Save THOUSANDS on Auto Repairs? Get Endurance!
FREE ONLINE QUOTE
Jarett Andretti previously raced in the Am division, but after a dominating Canadian Tire Motorsport Park weekend, he has been promoted to the Pro Division.
Catch him competing in the Andretti Autosport No.18 McLaren 570S GT4 for the remainder of the year!
Seeing these races in person encapsulates all the fun behind race car driving in America. If you can't attend in person, don't worry! There are live broadcasts of his races on www.gt4-america.com.
USAC Racing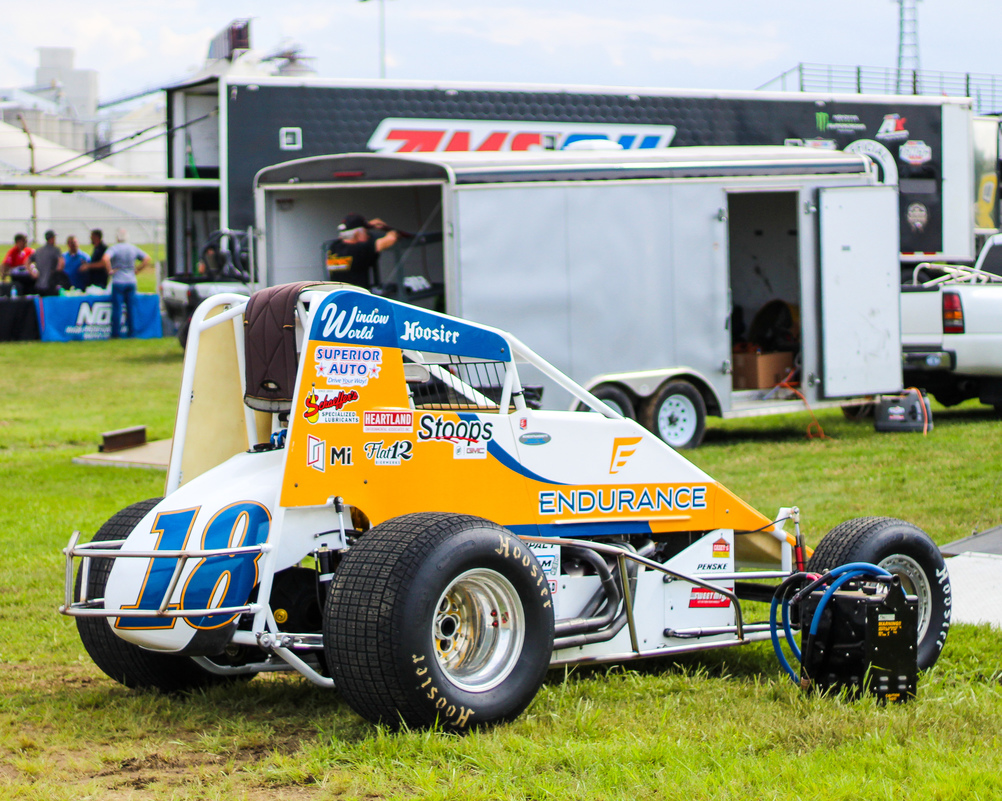 The second race Endurance is the primary sponsor for Jarett Andretti is the Sprint Car series. These high-powered sprint cars are designed for the purpose of running on short oval or circular dirt tracks.
Although the design of the car sparks interest, the weight behind them is even more impressive. They have a high power-to-weight ratio with weights ranging at 1,400 pounds (including the driver!)
There are also two types of sprint cars—winged and non-winged. Jarett Andretti drives non-winged which he drives in the United States Automobile Club races.
USAC racing comes from the United States Auto Club which is one of the largest organizations for auto racing today.
Although they do not have the same top speed as a winged car, they are more entertaining to watch (and we're not just saying that because we support Jarett).
Driving the dirt Sprint Car, Jarett Andretti finds this series to be the most fun and the purest form of racing out there.
This type of racing is said to require actual skill and is less reliant on the speed of the car and the type of car you drive, but more so on the driver and their ability to navigate on the dirt. Dirt racing also attracts the most loyal fans as opposed to any other racing series!
Unfortunately, there's no guaranteed way to view these races online. We highly recommend attending one for yourself to fully experience this environment!
Safe to say that regardless of the race—Jarett Andretti has been making an impact on the racing world very quickly! We can't wait to see what we continue to accomplish these upcoming months.
Stay up to date with Jarett Andretti and his racing schedule by following @AAShorttrack on Twitter!
We also have giveaways randomly throughout the month so follow us (@Endurance) and Andretti Autosport Short Track for updates.
Want to Save THOUSANDS on Auto Repairs? Get Endurance!
FREE ONLINE QUOTE