Is your warranty expired?
Endurance provides mechanical breakdown protection that picks up where your vehicle's factory warranty leaves off.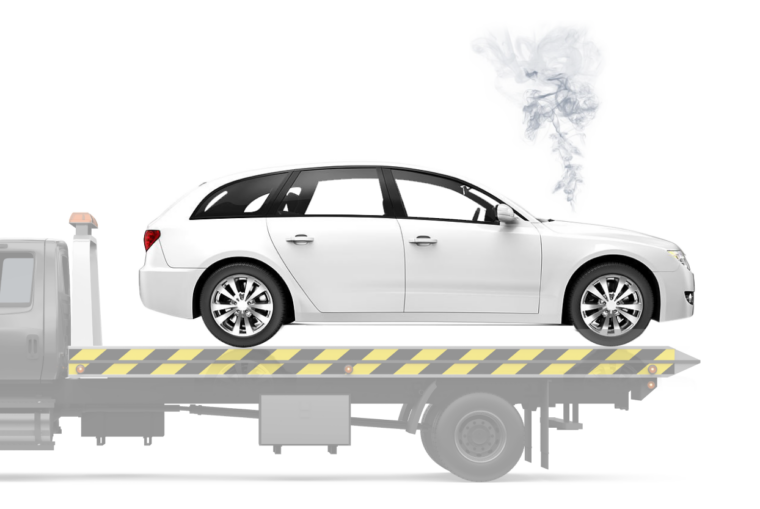 Get your FREE Quote
Simply fill out the information below and we will follow up fast with your free no-obligation quote.
For faster service, call 844-309-7618
By clicking the button, you consent to Endurance using automated technology to call, email, and text you using the contact info above, including your wireless number, if provided, regarding auto protection or, in California, mechanical breakdown insurance. You also agree to the Endurance Privacy Policy and Terms and Conditions. Consent is not a condition of purchase, and you can withdraw consent at any time. Message and data rates may apply.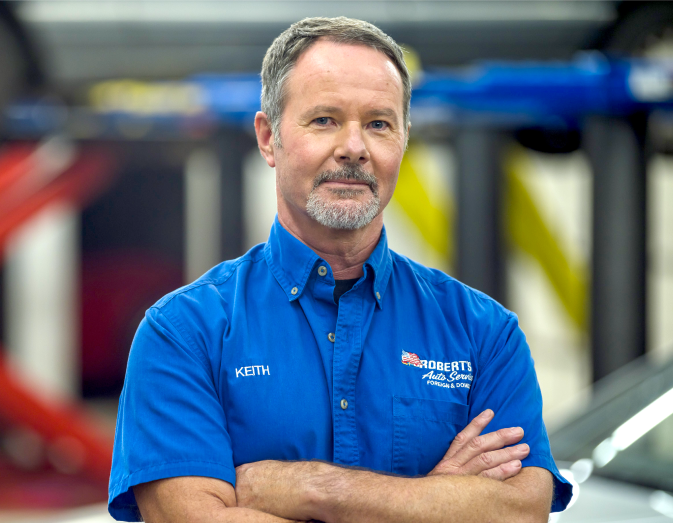 From the expert
As a mechanic, I always recommend my customers have an auto protection plan.

KEITH BENLINE
ASE-Certified Repair Shop Owner
Don't risk the extremely high cost of vehicle breakdowns.
Select a model on the left to reveal the average costs of repair per part.
Without Endurance you pay: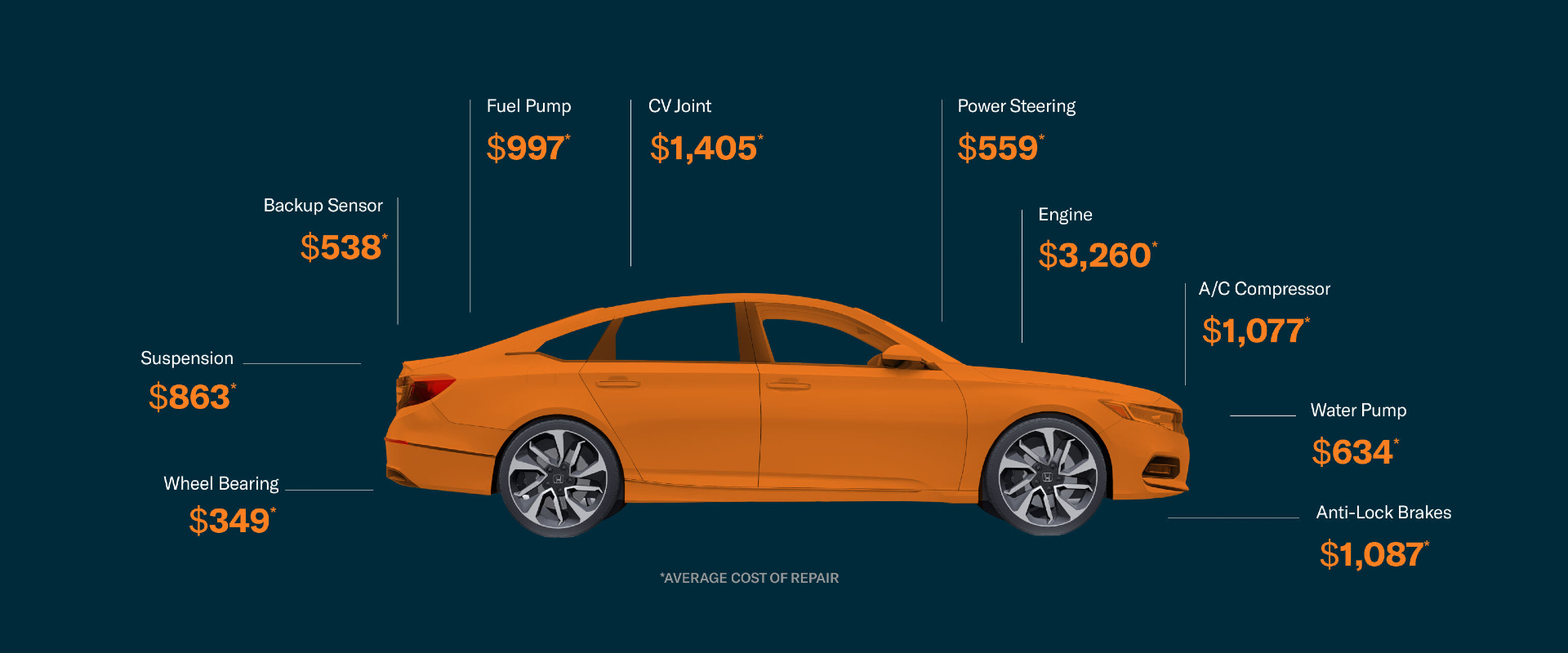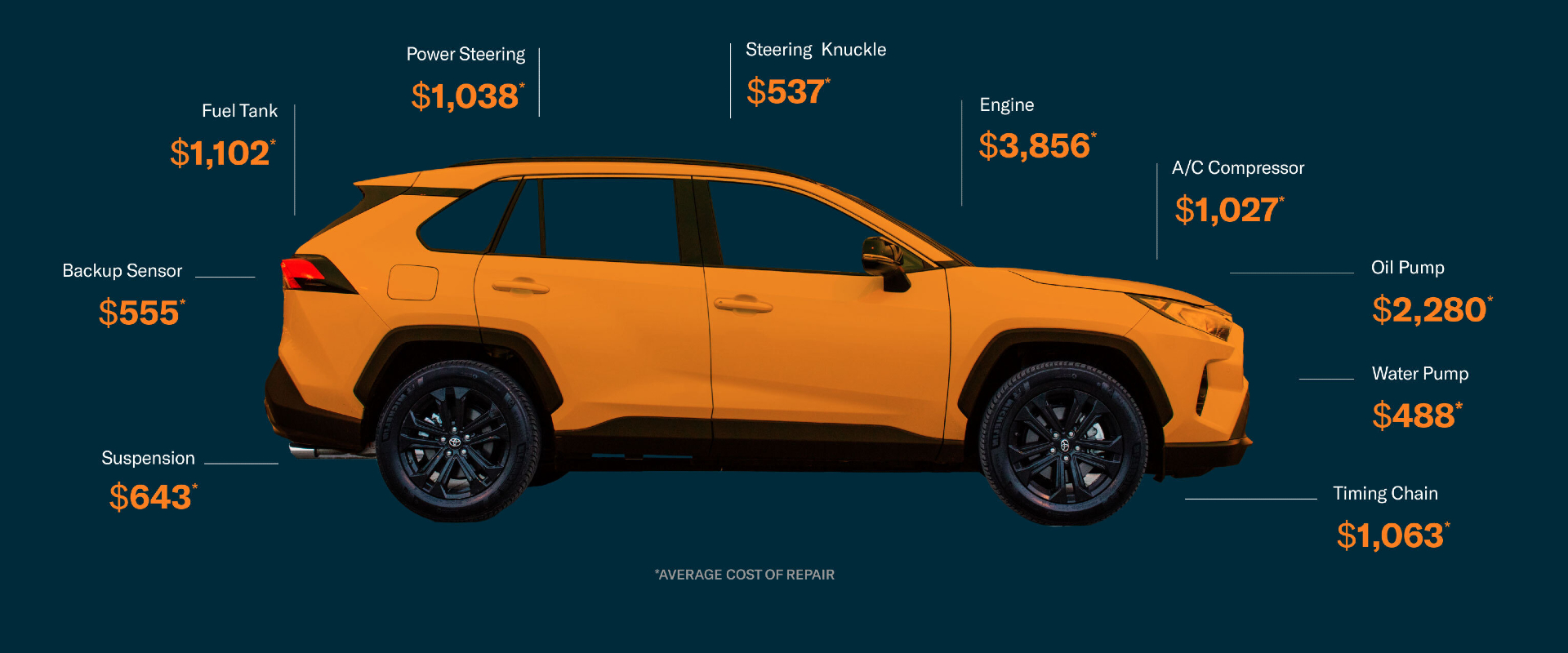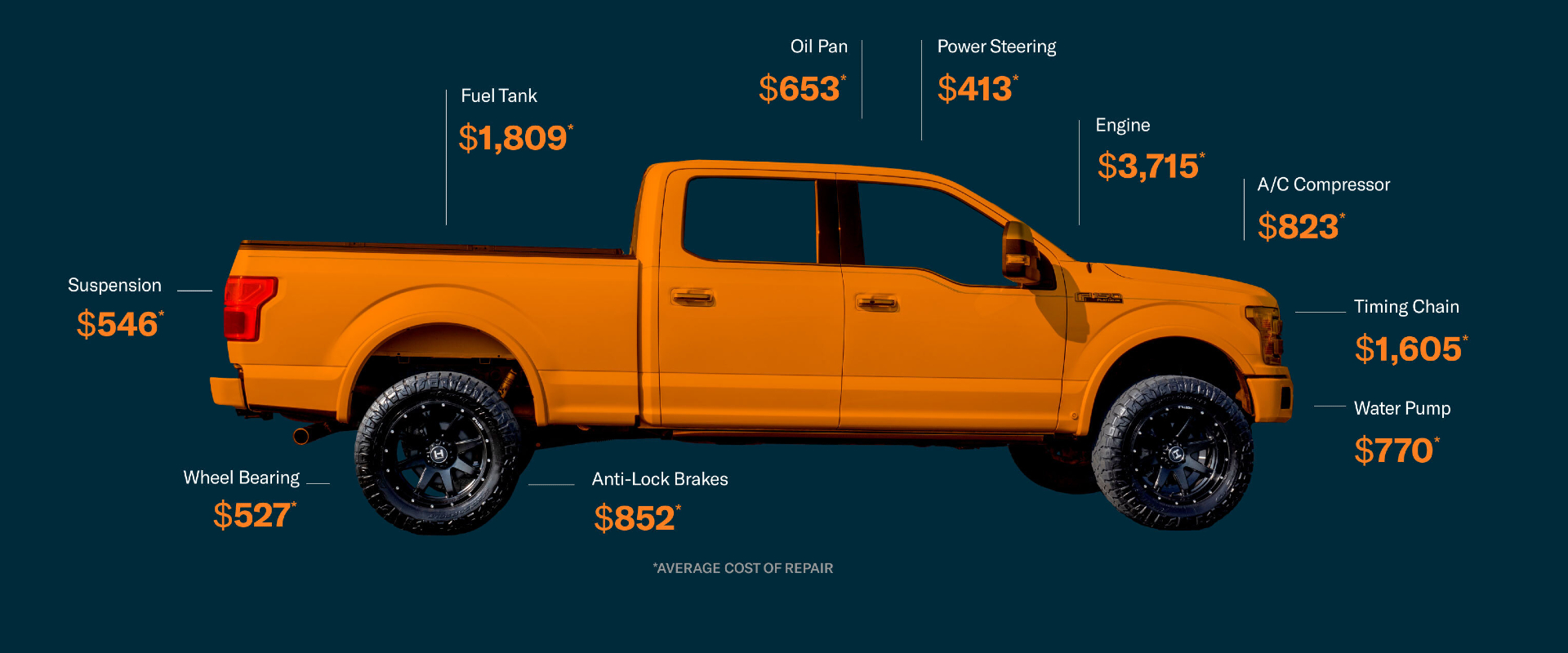 Select a model above and swipe over the car to reveal the average costs of repair per part.
See what a difference the right protection makes.
We've got your back.
No matter how new or well-maintained your vehicle is, it will eventually need repairs. With Endurance on your side, you can get back on the road fast. Just give us a call and we'll take care of the rest.
30-day money-back
guarantee

Try the best protection at an unbeatable value risk-free for 30 days.

You're in
the driver's seat

Choose any certified mechanic to work on your vehicle.

Quick and easy
claims

We cut out the middlemen to get you the help you need faster.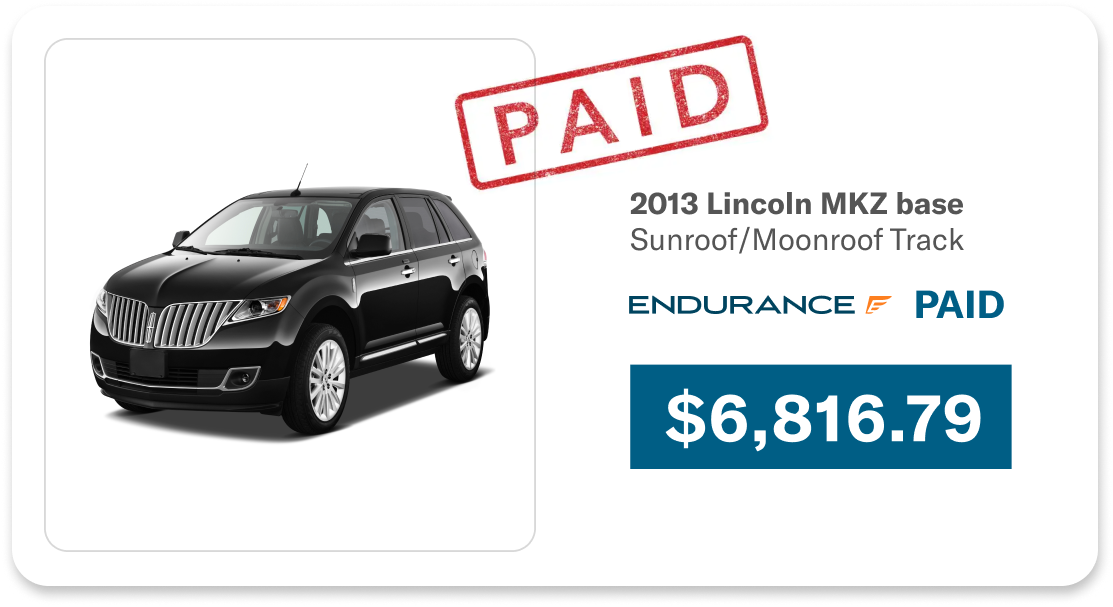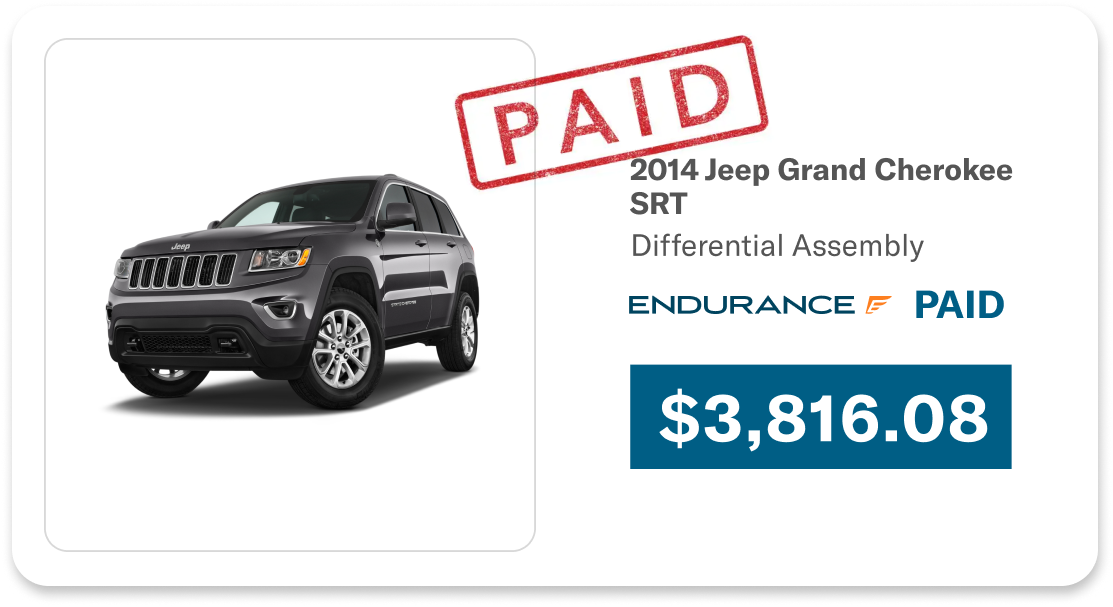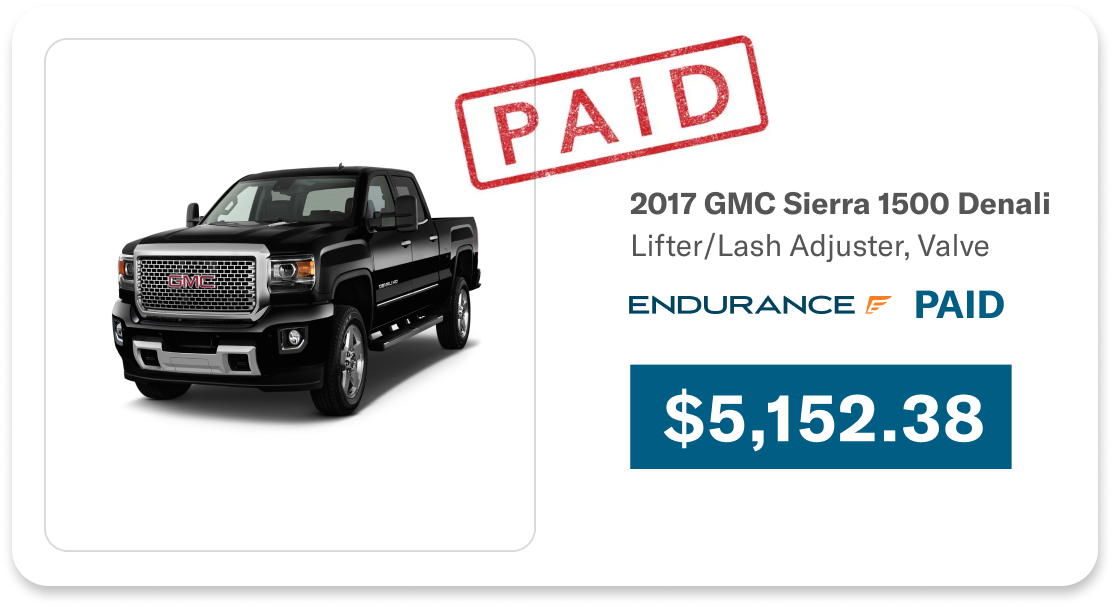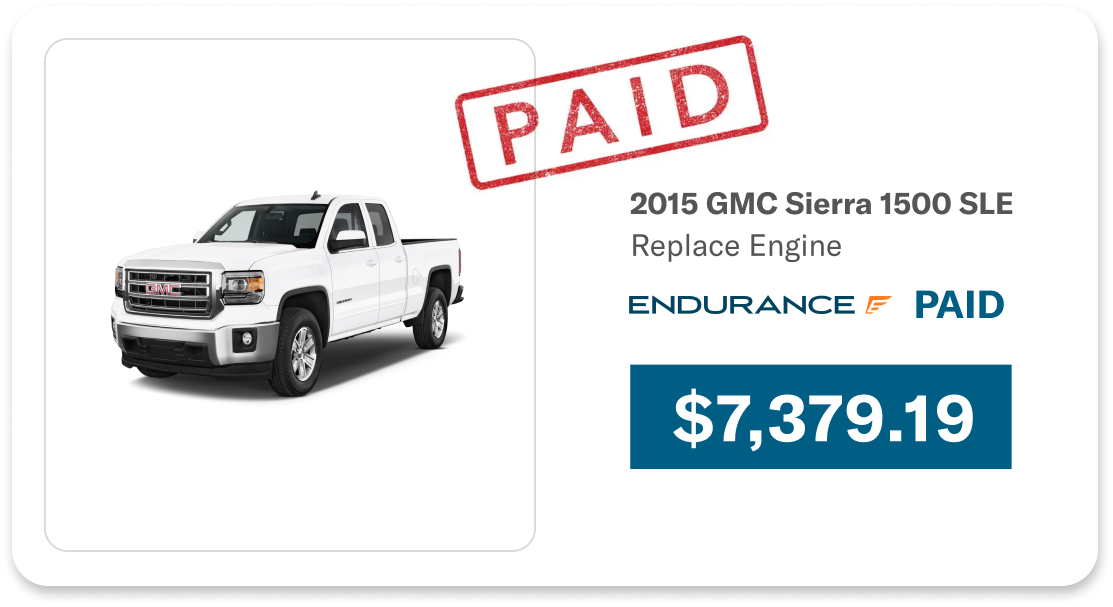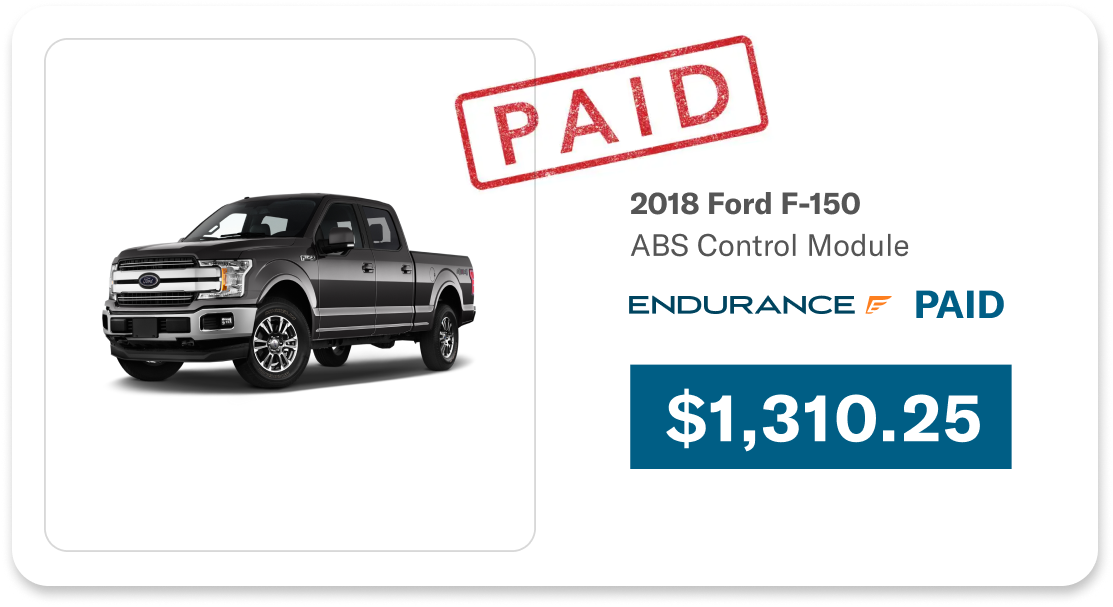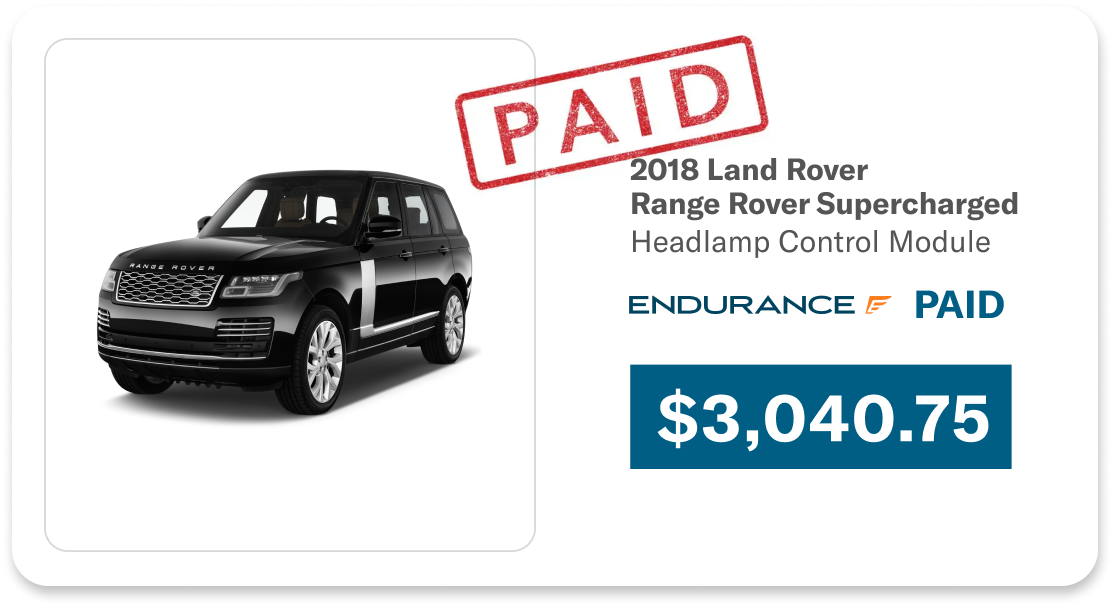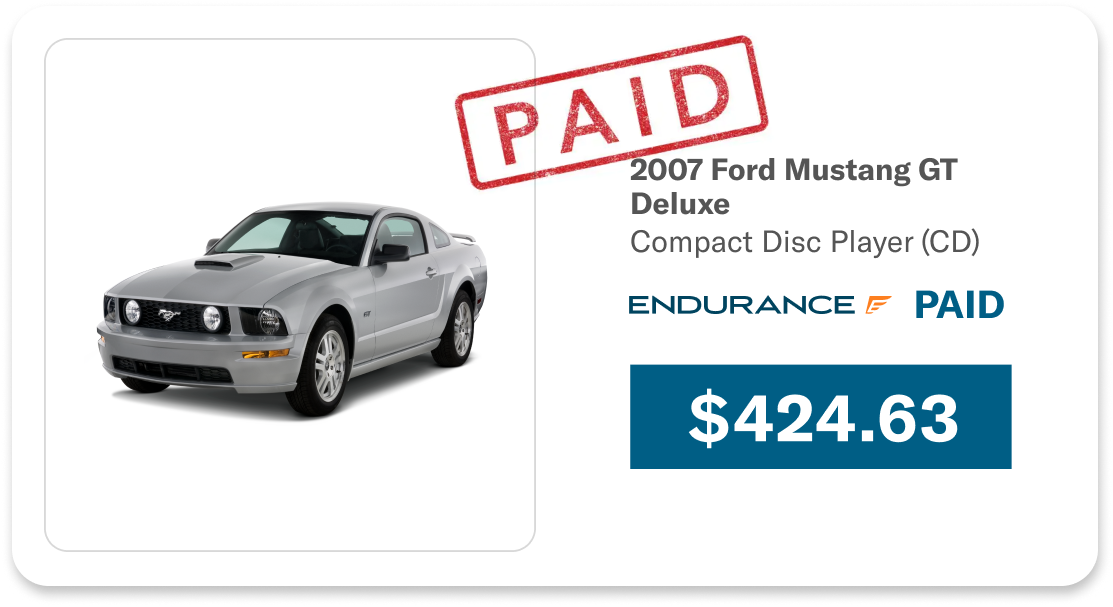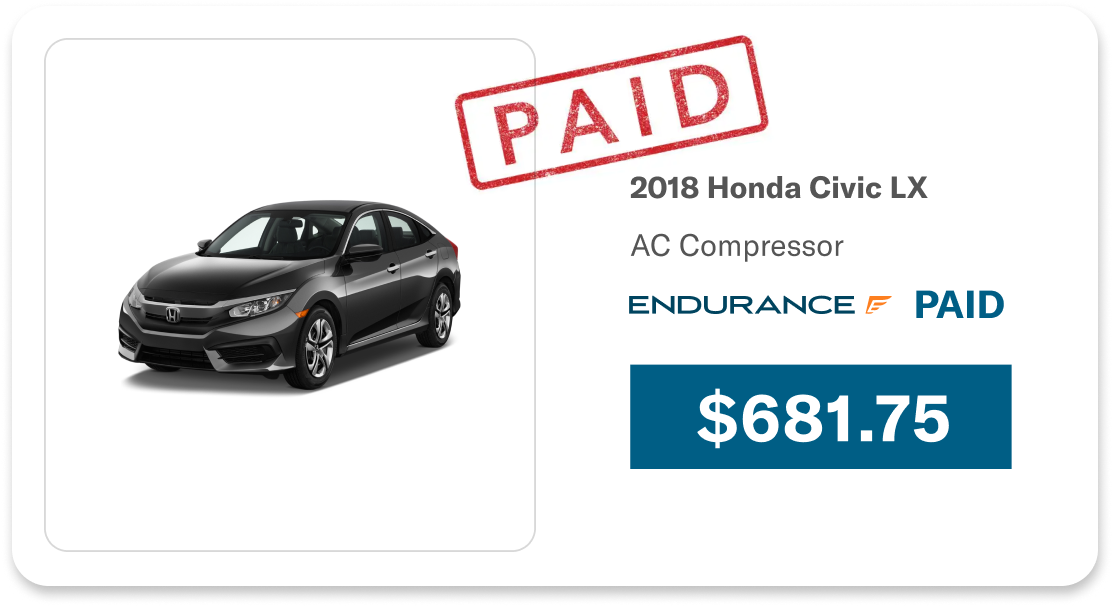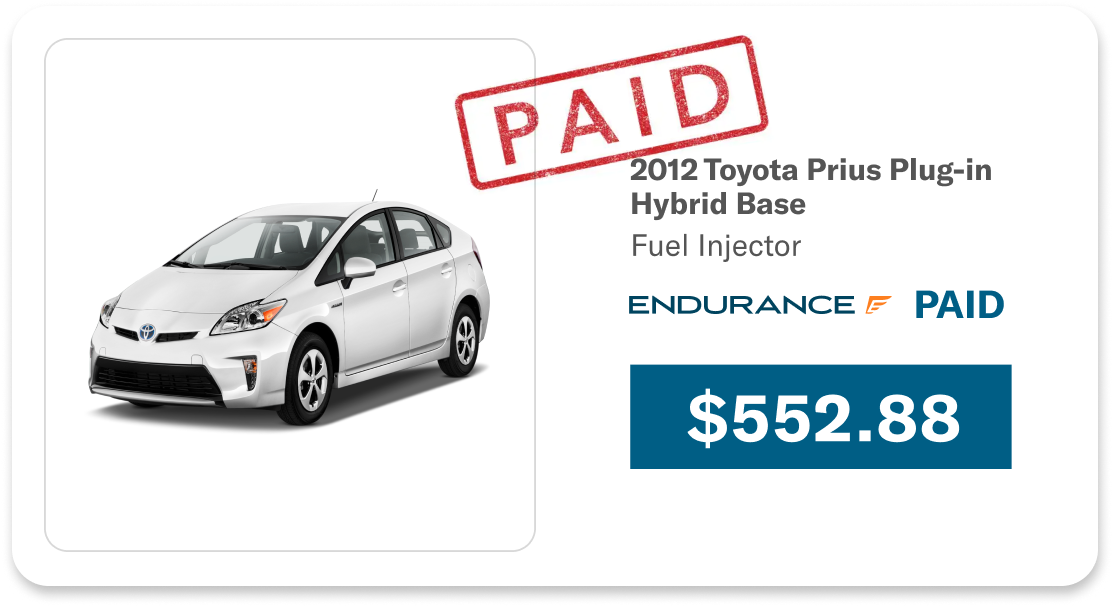 Enjoy better benefits at every
turn with Endurance.
In addition to roadside assistance and exclusive use of the Endurance Mobile app, you get one FREE year of Elite Benefits with any vehicle protection plan.* Enjoy this $2,000 value and drive forward with confidence.
24/7 Roadside Assistance

Enjoy 24/7 roadside help with anything you need to get moving again.

Complete Tire Coverage

Get reimbursed for up to two tires per year due to road hazards.

Key Fob Replacement

If you lose or damage your key fob or car key, we'll replace it—up to $500.

Collision Discount

Up to $500 per accident in repairing any damages to your vehicle.

Total Loss Protection

Receive up to $1,000 toward a replacement vehicle.

Endurance Mobile App

Keep track of your policy details and get live help when you need it with our easy-to-use app.