Never pay for covered car repairs again.
Endurance picks up where your auto warranty leaves off. When breakdowns happen, our vehicle protection plans shield you from the high cost of parts and labor.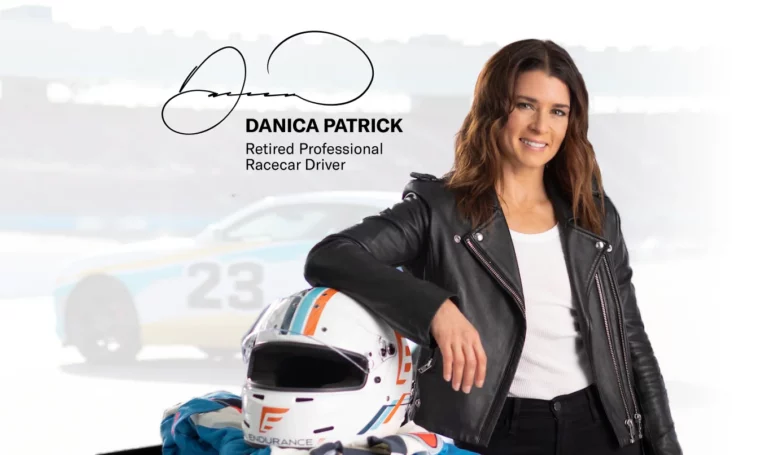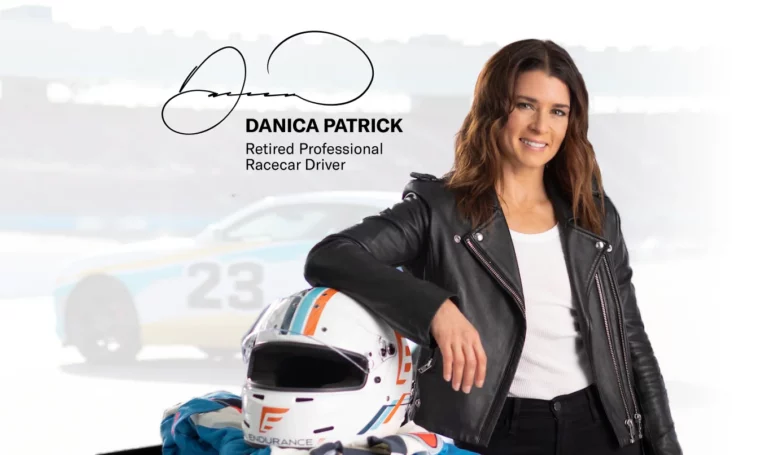 Get your FREE Quote
Simply fill out the information below and we will follow up fast with your free no-obligation quote.
For faster service, call (800) 253-8203
By clicking the button, you consent to Endurance using automated technology to call, email, and text you using the contact info above, including your wireless number, if provided, regarding auto protection or, in California, mechanical breakdown insurance. You also agree to the Endurance Privacy Policy and Terms and Conditions. Consent is not a condition of purchase, and you can withdraw consent at any time. Message and data rates may apply.
Breakdowns happen. Will you be prepared?
Select a model on the left to reveal the average costs of repair per part.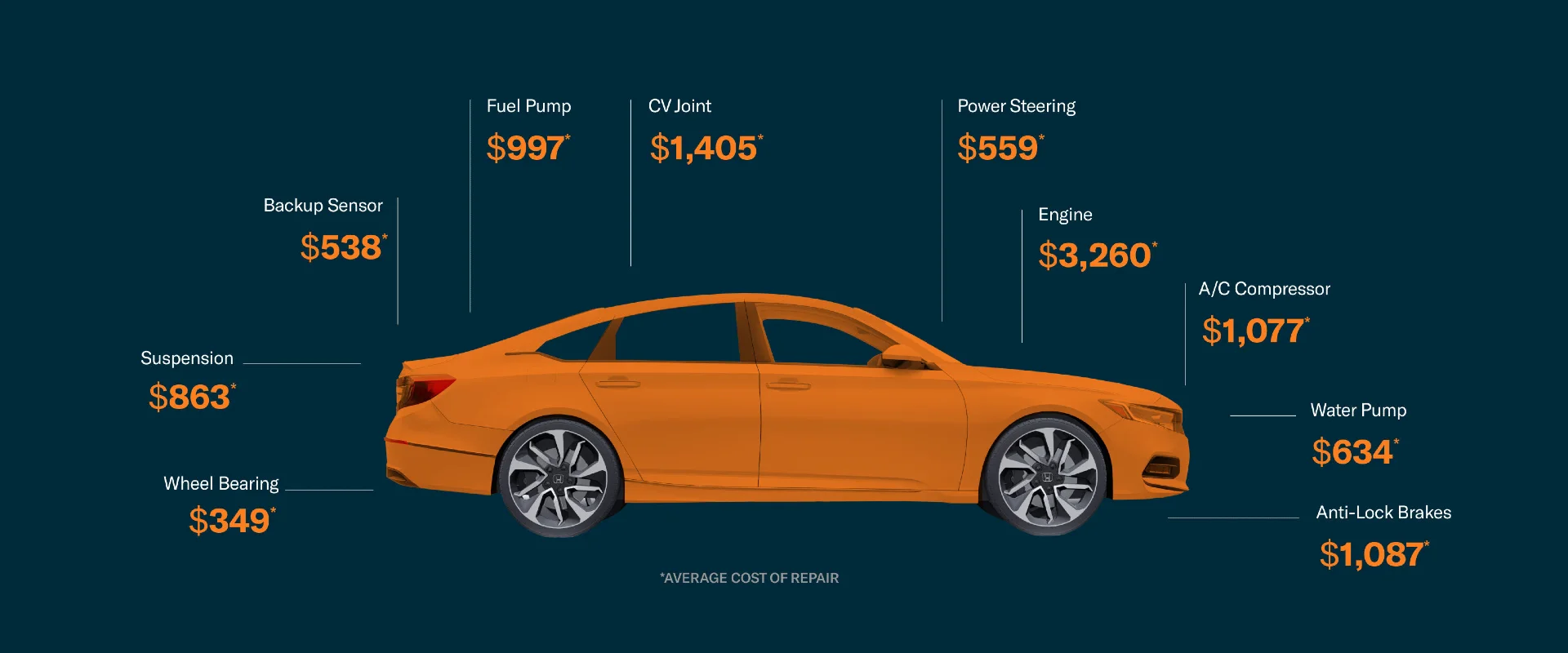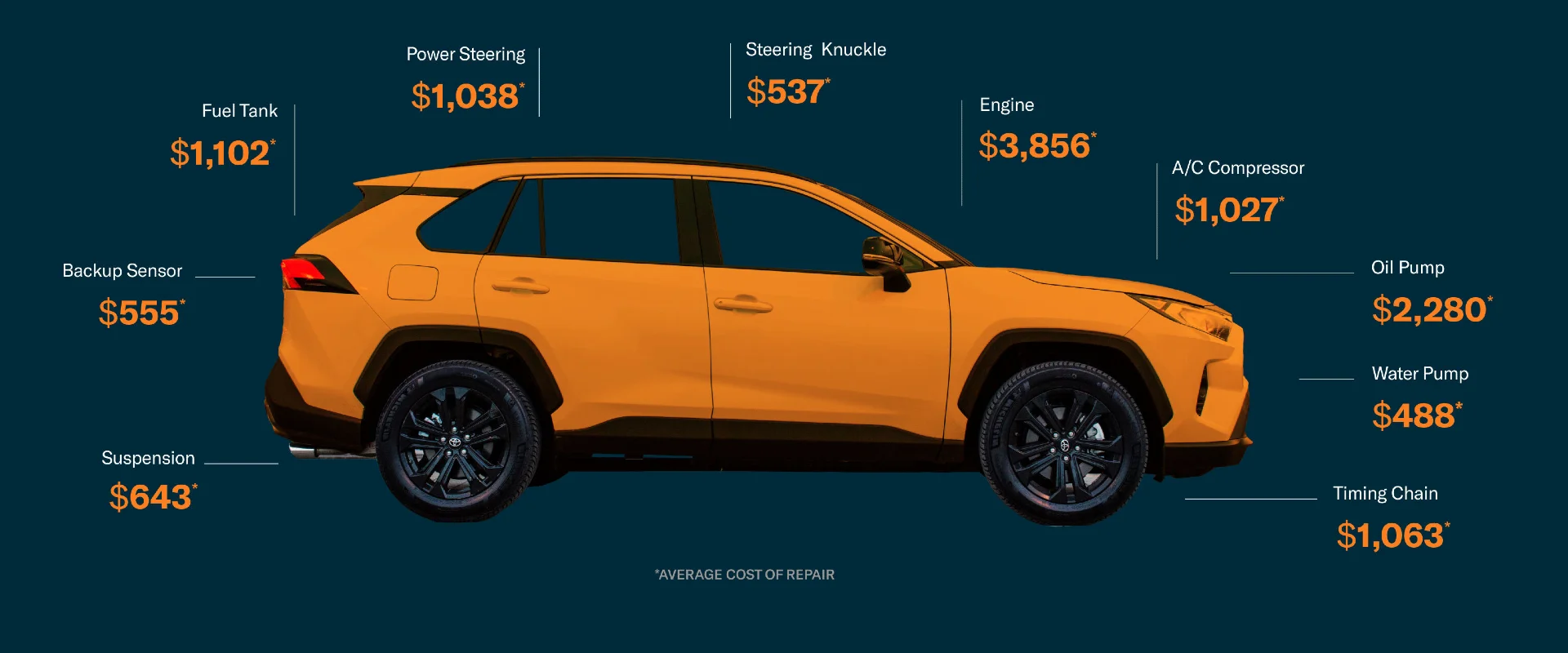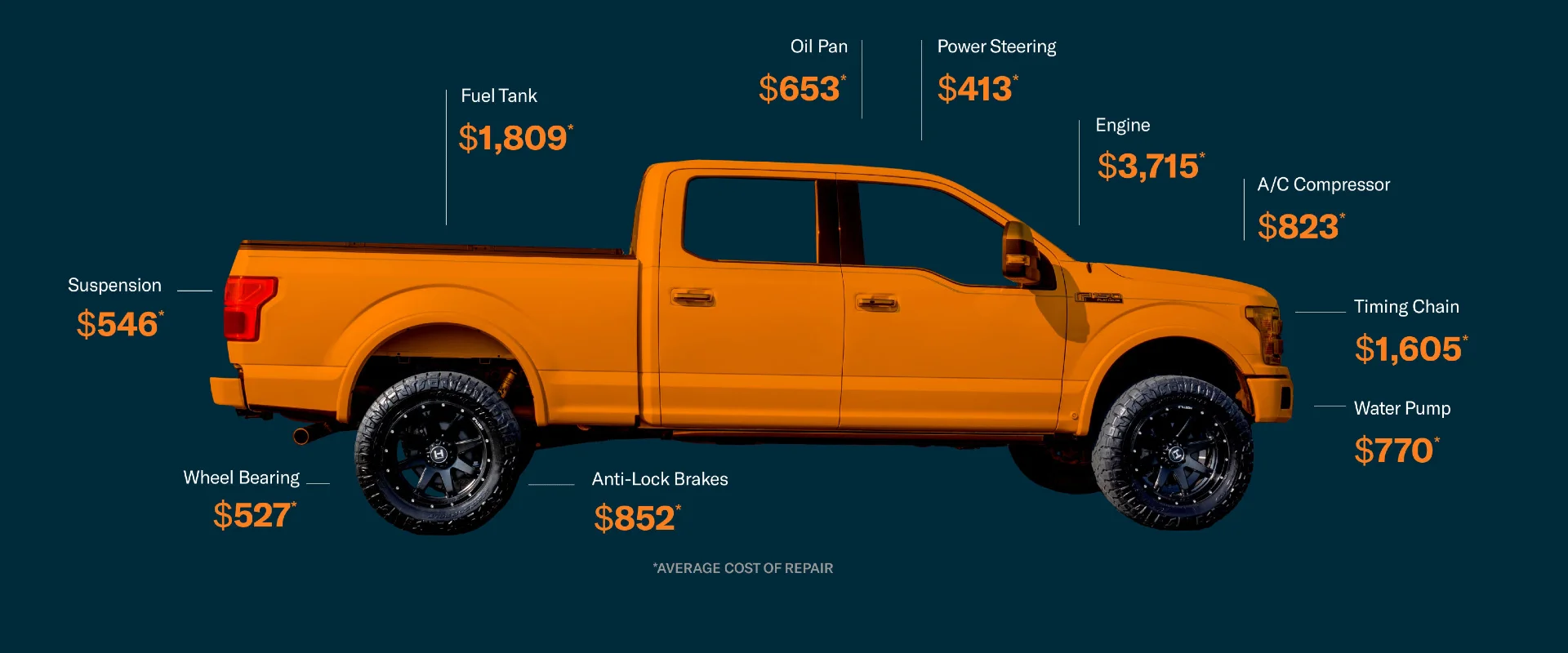 Select a model above and swipe over the car to reveal the average costs of repair per part.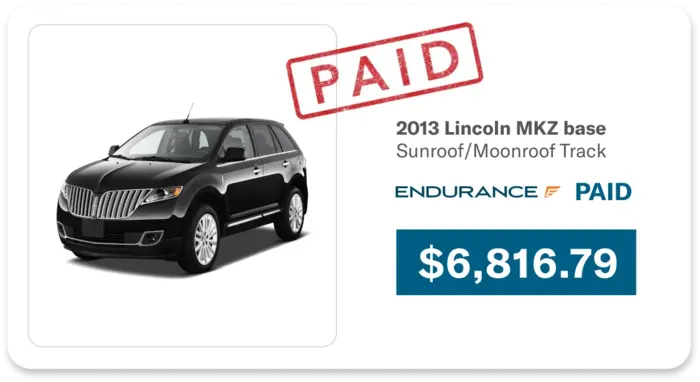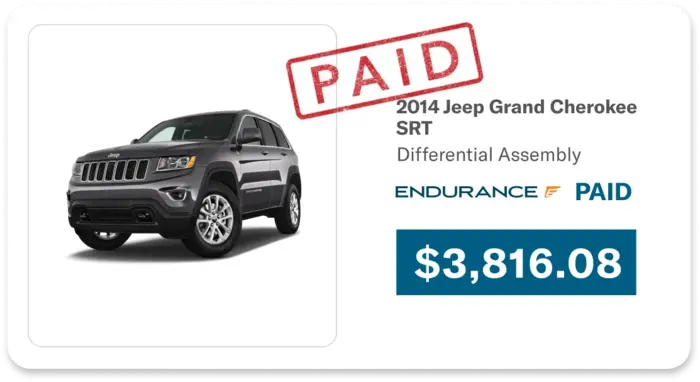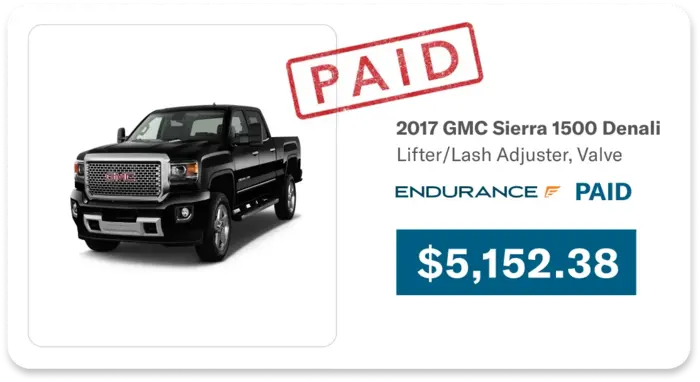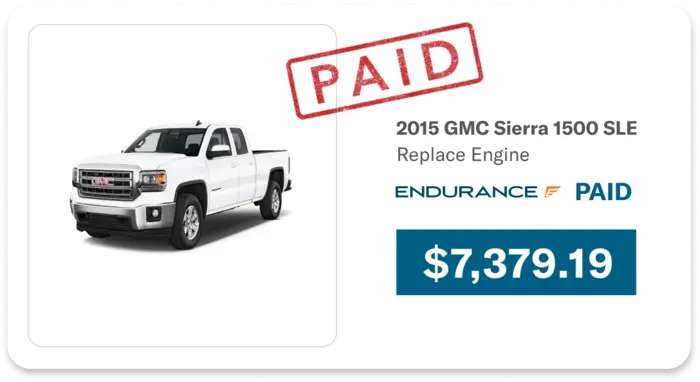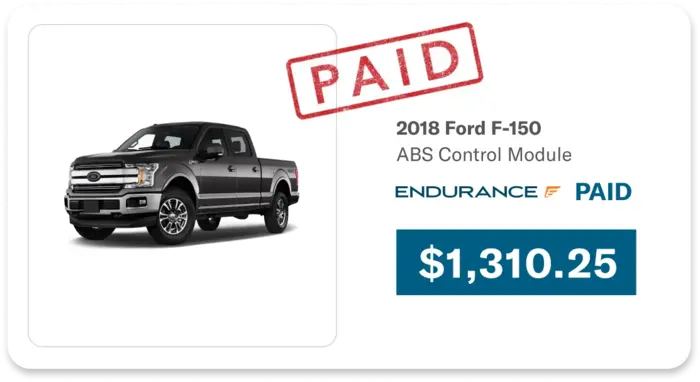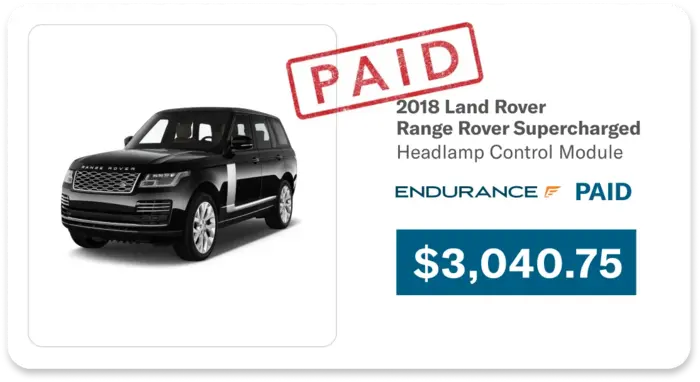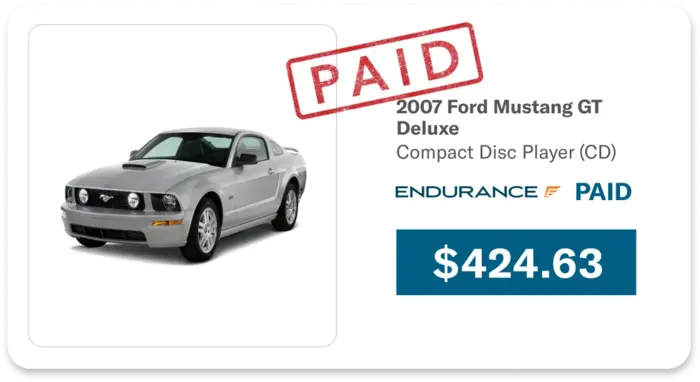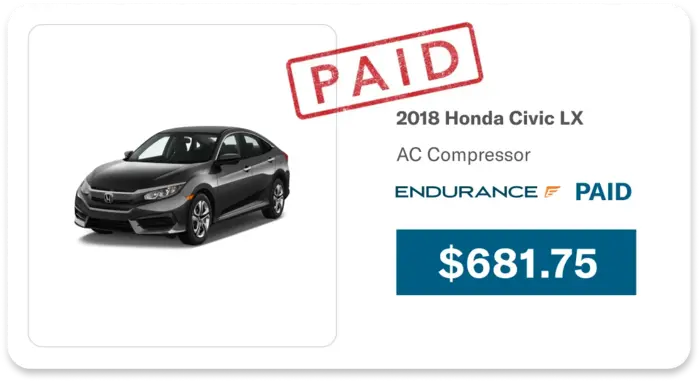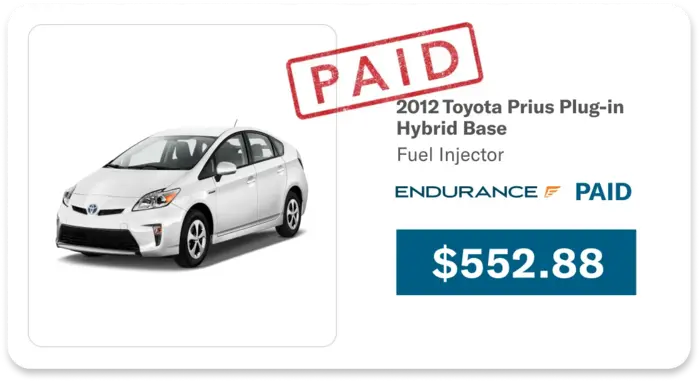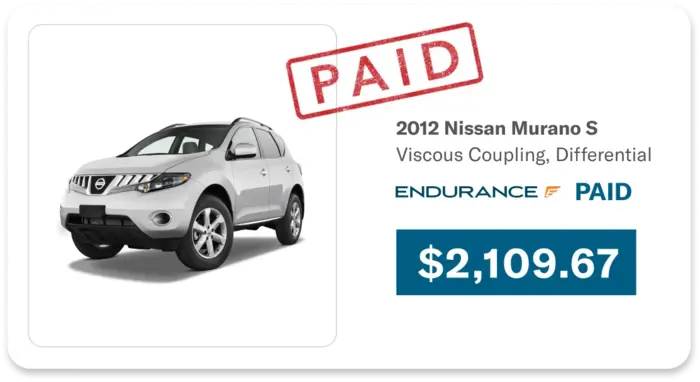 Reliable coverage that pays.
The numbers speak for themselves. See just how much our customers have saved on auto repairs—and how much you could save too.
View Coverage Plans
We've got your back.
No matter how new or well-maintained your vehicle is, it will eventually need repairs. With Endurance on your side, you can get back on the road fast. Just give us a call and we'll take care of the rest.
See the Endurance Difference
30-day money-back
guarantee

Try the best protection at an unbeatable value risk-free for 30 days.

You're in
the driver's seat

Choose any certified mechanic to work on your vehicle.

Quick and easy
claims

We cut out the middlemen to get you the help you need faster.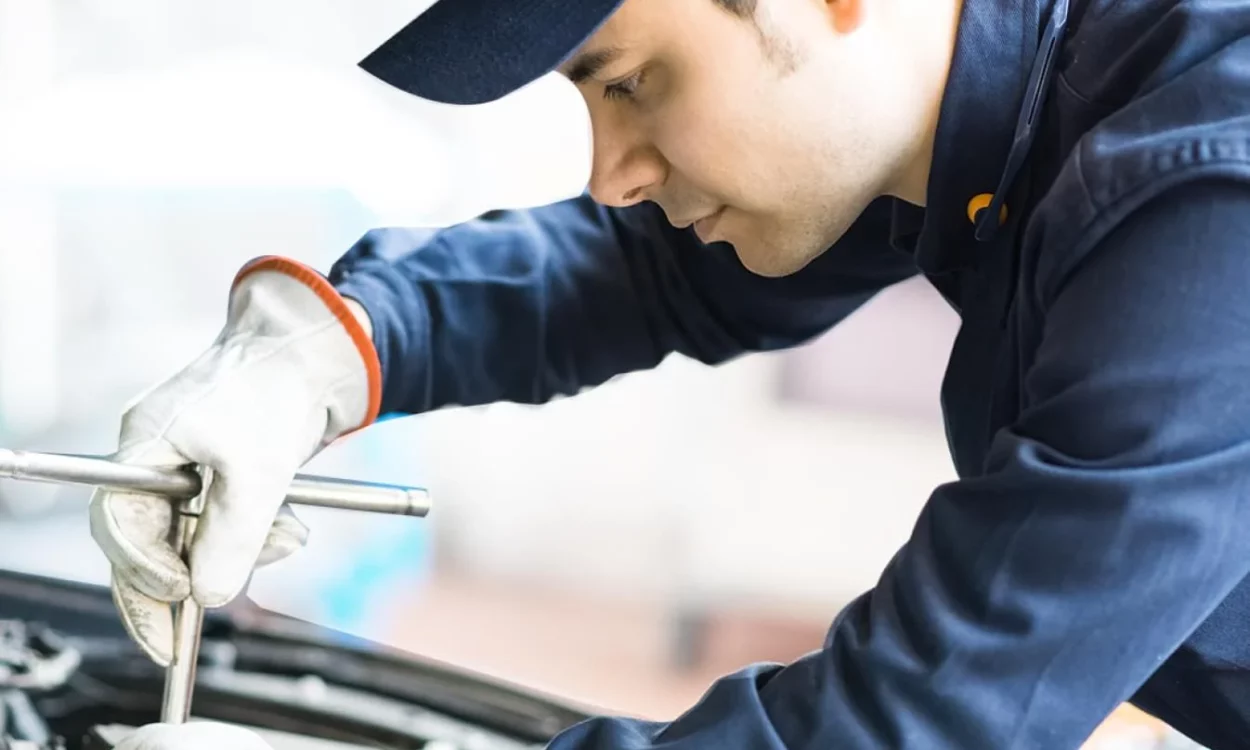 Benefits that go
above and beyond.
Take advantage of valuable perks like 24/7 roadside assistance when you sign up for any Endurance vehicle protection plan. Best of all, activate your Elite Benefits package, which includes tire repair, key fob replacement and more—FREE for one year.*
Explore Your Benefits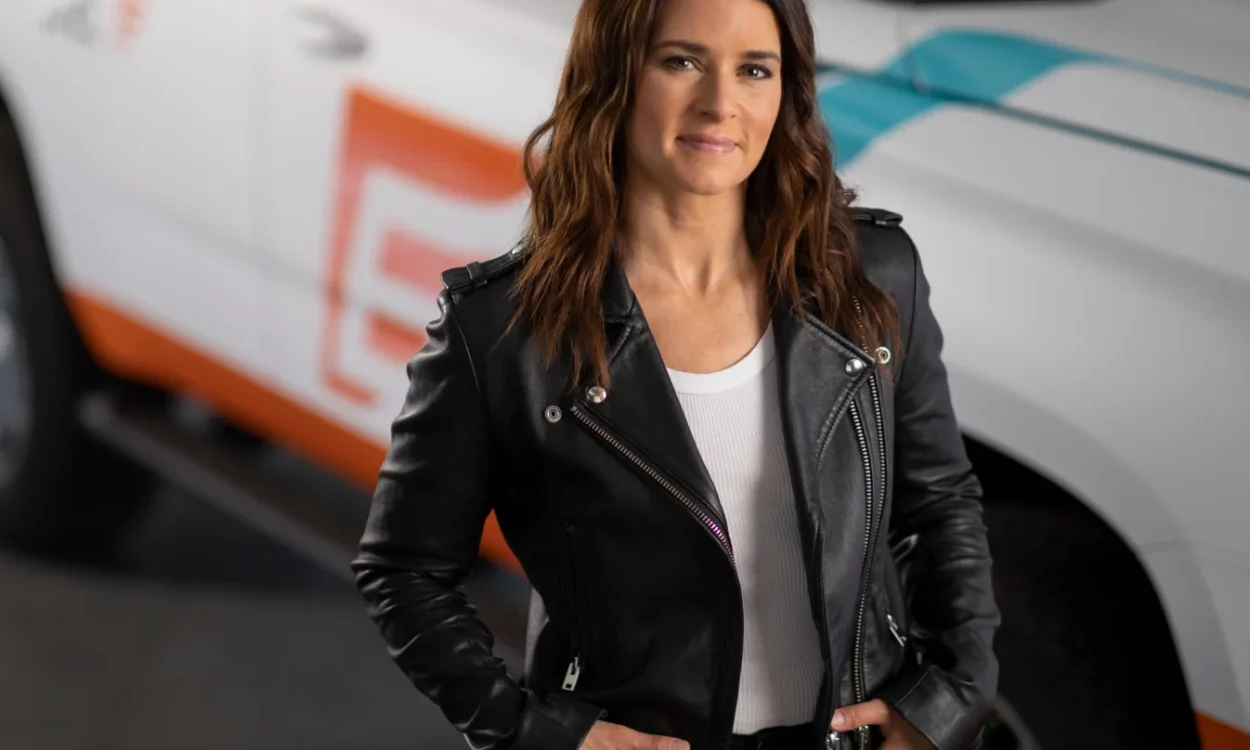 Pit crew-approved protection.
Endurance goes the extra mile to give you the protection and savings you deserve.
Compare Coverage Plans
Providing the best service in the industry.