Has Your Auto Warranty Expired Or Is It About to Expire?

Get Endurance.
Get A Quote For Your Vehicle
Total Protection Guaranteed
Find the Right Vehicle
Protection Plan for You
Every owner and vehicle has different protection needs, which is why Endurance offers a variety of plans to provide the most comprehensive coverage for your car. Explore the vehicle coverage options available and then talk to one of our representatives to find the perfect fit for you.
Endurance Secure
Most Affordable
Endurance Superior
Comprehensive Coverage
Endurance Supreme
Maximum Protection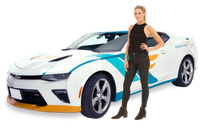 Total Parts and Labor
Covered With Endurance
Without Endurance
With Endurance
Customer Reviews
"Whenever my car had a problem, I always got the best service from Endurance. I have had zero problems with the extended warranty I bought from them. In fact, this is the second car I have used their coverage for!"

Shail G.

Terre Haute, IN
"With a family of five children, our cars are always playing 'hand-me-down'. But I know each of my cars are covered because an Endurance extended warranty coverage means that your vehicle is fully protected, leaving me worry free. I believe that everyone should protect their car with Endurance."

Loretta P.

Lawrence, KS
"I searched a lot of companies that sell auto warranties until my mechanic recommended Endurance. I had a good feeling about them and I was right. I'm on my second claim for my Honda and it's just as easy as the first one. They have lived up to the great reviews I had read. That's what I call service!"

Mark C.

Madison, WI
"I just want to thank everyone at Endurance for all their help when it came to fixing my transmission. A scary situation was made a lot less severe thanks to Steven, Justin, and the rest of the team. Will definitely buy another extended auto warranty from you in the future. I have been extremely satisfied with your company!"

Jennifer T.

Clovis, NM
"I just purchased my 3rd extended warranty plan from this company and know that I will get the best service available. I could talk with their customer service department for hours. Many thanks and keep up the great work!!!"

Carlos H.

Trenton, NJ
"After a not-so-great experience with a different company, I have to say that Endurance knocks it out of the park. My roadside assistance has come in handy so many times, that this service alone is well worth the price of the vehicle service contract!"

Alexis H.

Ft. Lauderdale, FL
Our 30 Day Guarantee
At Endurance, finding the right coverage plan for you and your trusted vehicle is our top priority. Countless drivers are already enjoying the total protection that we offer but we would like you to experience it as well firsthand. We are so sure that you will be satisfied with our coverage, that we offer a full refund for up to 30 days after your purchase. With our 30-day money back guarantee there are no risks, no obligations, just reliable coverage we know you will love!