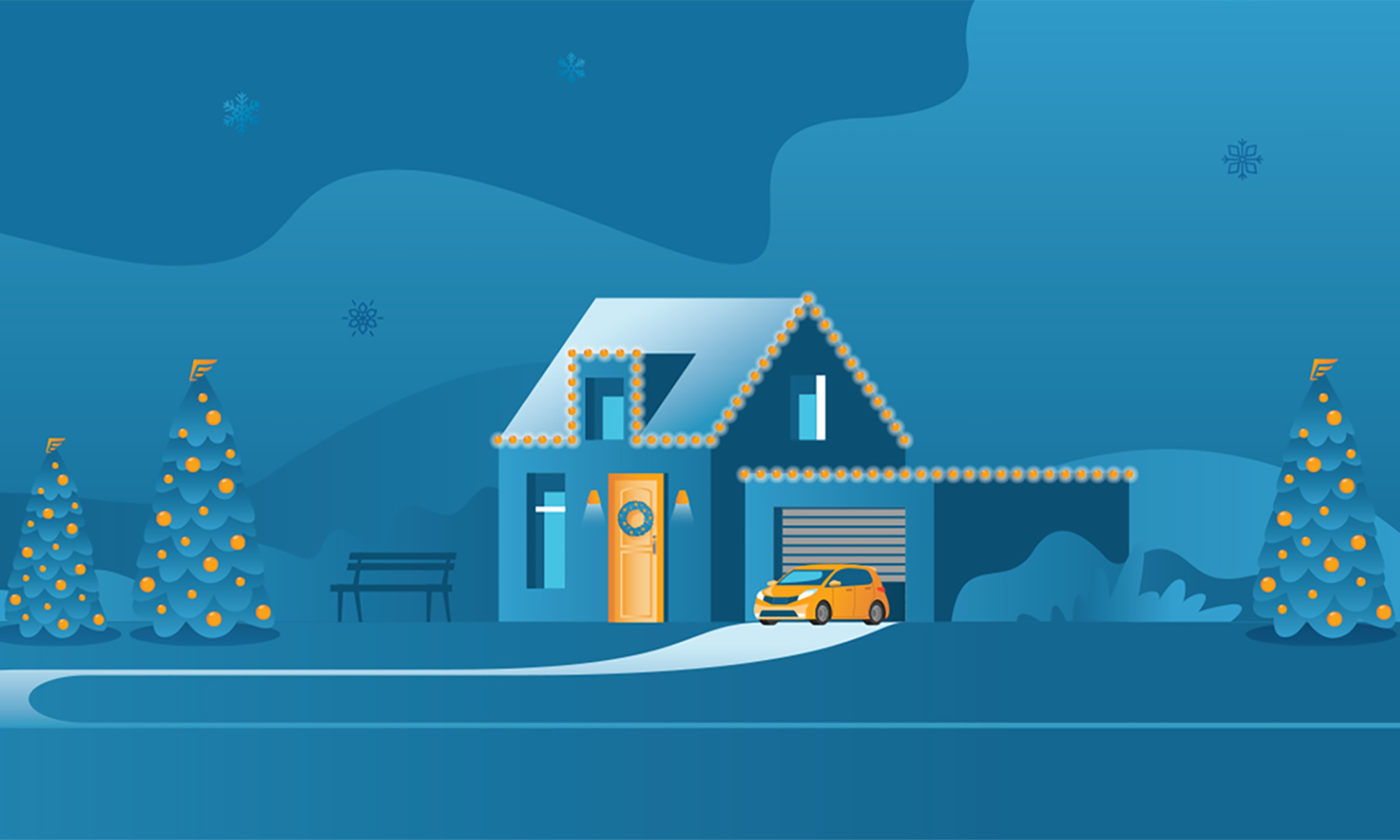 When initially quoted for coverage, the price and level of protection depend on your current vehicle mileage. If you decide to wait on purchasing and add more miles to your car, then that will reduce your chance of getting the same quoted price from before.
With the holidays around the corner, drivers typically travel around 275 miles for their holiday plans. Of course, that's an estimate, but we all have intentions of hitting the road for our holiday plans.
There are only two weeks left of our 2019 pricing for all of our coverage plans. Once 2020 hits, so will our new pricing! 
Why an Extended Warranty Makes Sense for You
An extended car warranty — also known as a vehicle service contract — helps pay for sudden car breakdowns that can cost thousands of dollars. The holidays have arrived so we're all preparing for our family get-togethers, gift exchanges, and holiday festivities.
Let's say one day your engine suddenly gives you issues and the repair is around $1,200 dollars. Instead of paying for it out of pocket, Endurance steps in to help cover the costs. You can still have money to enjoy the holidays while getting your car repaired!
We're also in the last weeks of our 2019 pricing so we suggest getting an extended warranty before the New Year arrives.
Who has the best auto extended warranty?
The best auto extended warranty depends on what you're looking for. Endurance offers well-rounded packages that combine amazing customer service, the Endurance Elite Membership, and a simple claims process in one.
The Elite Membership is the key factor in differentiating Endurance from competitors. We offer key fob replacement, tire reimbursement, a $250 reward voucher, and even ID theft protection. Not to mention, we cover trip interruption in the case you're ever stuck 100 miles from home.
Extended car warranties offer a level of protection that naturally eases the mind, and the strain of sudden breakdowns. With Endurance, customers join a family that looks out for them when it matters most!
Is Endurance a reputable extended car warranty company?
Endurance entered the market 13 years ago after being founded in 2006. Much of those 13 years were devoted to sprucing up our customer service and protection plans to offer the best option.
When customers need assistance on a new or existing claim, we do our best to be there every step of the way. That's why well-known websites like Consumer Affairs, Top 10 Reviews, and Consumers Advocate rate Endurance as the #1 auto warranty provider!
What is the average cost of an extended car warranty?
Extended car warranties are highly customizable, which means there's no set "price" for every customer. We look into your driving habits, the make/model, and more to find the best coverage option.
Some drivers might prefer our Select Premier while others go with our Superior plan. If we could share a set price, then we would—but that'll be a disservice to you. We understand customers want the best price for high-quality coverage.
Our team members strive to provide exceptional customer service and can find you precisely that during the quoting process.
Can I cancel my endurance warranty?
Our return policy is simple—we consider your first 30 days a "review period." These 30 days is the time where customers can do a deep dive into their contracts and raise any questions or concerns before fully committing.
If, for any reason, you decide Endurance isn't for you, then call our customer experience team at 1 (866) 432-4443.
More like this
Extended Warranty

The advantages of having an extended warranty can't be overstated when a surprise car repair pops up. Coverage can make a difference during a breakdown, thanks to protection against expensive..

Read More

Extended Warranty

Nothing beats being able to hit the open road and head wherever you like, whenever you like. Plenty of drivers fall in love with our vehicles, maintaining them with total..

Read More

Extended Warranty

There's a lot to get excited about buying a new or used car, but one feature that often gets overlooked is the manufacturer's warranty. Understanding this coverage helps owners maximize..

Read More