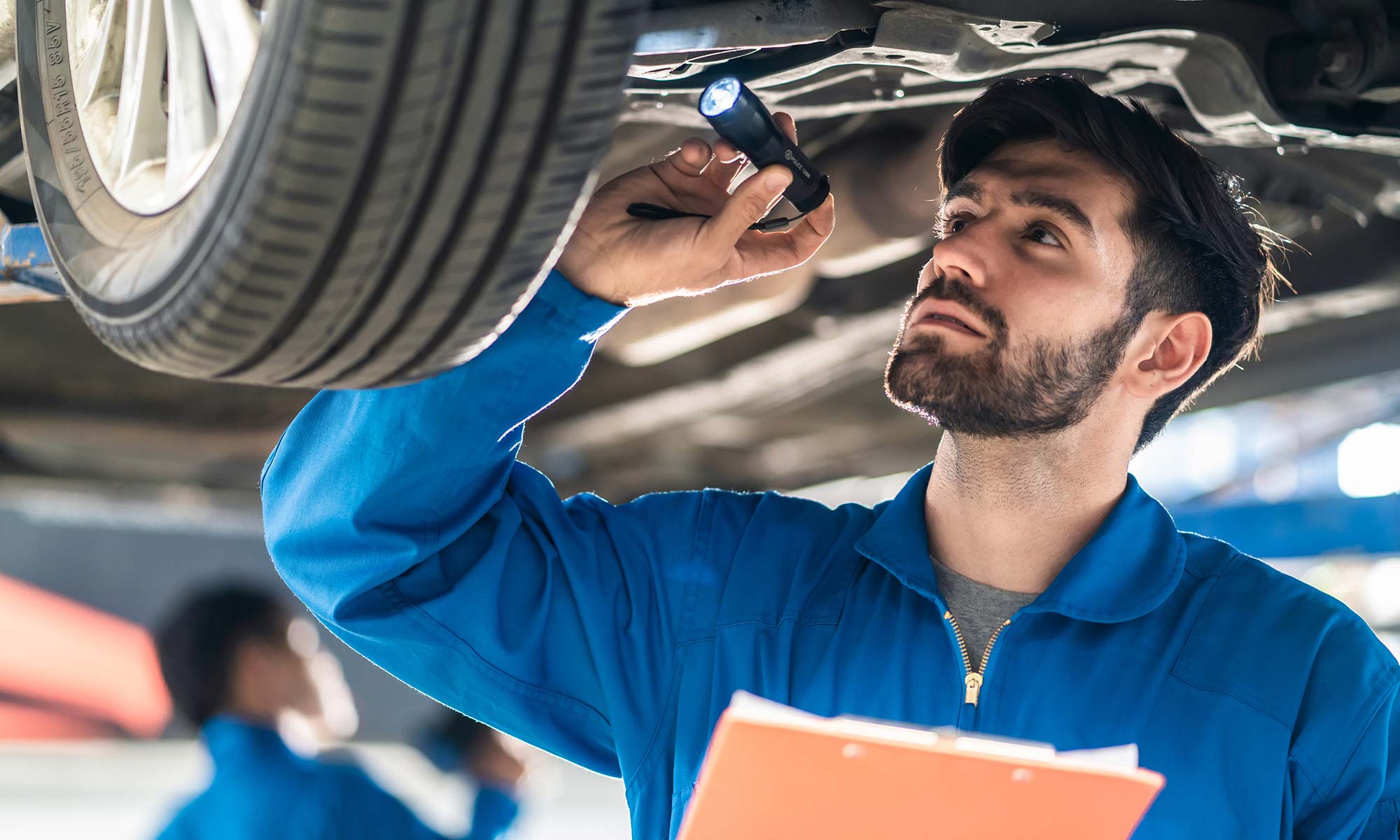 A vehicle protection plan is a great way to help protect your car and your wallet after your manufacturer's warranty has expired. Protection plans offered by companies, such as Endurance, may help you save thousands on repair bills for items your insurance company won't cover.
However, with any other type of vehicle protection plan or extended warranty, once you're waiting period has passed, there are specific car maintenance requirements you'll need to meet to keep your vehicle protected.
To help ensure you're not at risk of voiding your current coverage, here are the best practices for keeping your Endurance vehicle protection plan active.
Endurance Protection Plan Coverage Benefits
By choosing an auto protection plan from Endurance, you get more than just component coverage for any mechanical breakdowns or other repair costs. You gain added benefits and peace of mind. While deductibles may apply, Endurance offers many different amenities with each of our protection plans to ensure you are getting the best coverage options available to you at pricing you can afford. If you are unhappy with your coverage, every plan comes with a 30-day money-back guarantee.
Some of the other more popular benefits of any of Endurance's coverage options include:
24/7 Roadside Assistance — When you experience vehicle problems, it's usually never at a convenient time. Thankfully, Endurance offers 24/7 roadside assistance and towing to help get you to the nearest ASE Certified auto repair facility and back on the road at any time of the day or night.
Substitute Transportation — When having your car repaired, Endurance will offer you rental car reimbursement.
Trip Interruption — If your vehicle breaks down over 100 miles away from your home, Endurance will also help with reimbursement for food and lodging for up to 3 days while your vehicle gets repaired.
1 Year of Elite Benefits — With a purchase of any vehicle protection plan, you will get 1 year of Endurance Elite Benefits for FREE.
Key FOB Replacement — With any one of Endurance's levels of coverage, you will get one free key fob replacement per year.
Tire Repair/Replacement — With an Endurance protection plan, you can get up to two tires replaced or repaired per year.
What Voids an Endurance Protection Plan?
If you take a closer look at your service contract for your Endurance protection plan, you will notice a section labeled Cancellations. This section outlines how and why Endurance may cancel your protection plan coverage. Below are a few of the more common reasons your provider may cancel a protection plan.
Issues with Your Title
A protection plan may be canceled by an auto protection plan or extended warranty provider if you have issues with your title. If you were in a wreck and your vehicle was declared a total loss, your provider may cancel your protection plan. Other issues with your title, such as owner status or lien status, can affect your eligibility for your protection plan.
Modifying Your Vehicle with Coverage-Voiding Parts
Changing attributes of a vehicle allows you to put personality into your car – you can alter how your car runs, looks, or even sounds. You may even add new wheels and tires, add the latest high-tech electrical components, or upgrade to a supercharger and different exhaust. While modifying your vehicle can be fun and even help improve the vehicle's efficiency or appearance, some modifications are considered exclusionary and can void your warranty. It is essential to take a good look at your vehicle service contract before modifying your vehicle in any way, as this could be an easy way to void your protection plan.
Vehicle Misuse
Vehicle protection plans and extended auto warranties are designed to cover most vehicles, given that the car will be used for its intended purpose. An intended purpose includes driving the car around town, on road trips, or other instances that can be described as "normal driving conditions." Your provider can void your protection plan if you misuse your vehicle in instances such as street racing, off-roading, and other misuses, as outlined in your vehicle service contract. Ultimately, your service provider will determine if your use of your vehicle is considered misuse.
Altering Your Odometer
Changing your odometer mileage is another way to have your protection plan voided, as vehicle mileage is an important part of your contract. Any alterations to the mileage can affect your car's perceived age or value and void your protection plan. The odometer must be kept intact and untouched throughout the life of your protection plan to keep coverage active on your vehicle.
Using Dirty or Improper Fluids
Another essential requirement for protection plans is that you use the correct fluids in your vehicle. Your user manual should outline the proper types of fluids for your car to run as intended. Using improper fluids can quickly damage core components, such as your powertrain or air conditioning systems, causing high-priced repair bills. If it is found that your vehicle has dirty or improper fluids, you may be denied during the claims process and your protection plan might be subject to cancelation.
Lack of or Disregarding Regular Car Maintenance
Heavily used cars are expected to experience some wear and tear, but keeping up with your vehicle's routine maintenance is vital for the longevity of your car. Skipping much-needed maintenance such as changing air filters or oil changes can damage a motor, possibly causing extensive or costly repairs. Vehicle protection plan providers can deny a claim or cancel your plan if you have not kept up with the recommended maintenance schedule for your vehicle.
How Can I Keep My Protection Plan Active?
As a vehicle owner, you should be aware of what is needed to ensure your protection plan remains active. There are a few simple practices to follow to make sure you're not at risk of voiding your coverage.
Read and Understand Your Vehicle Service Contract
One of the simplest ways to keep your plan active and ensure you know what not to do is by reading your contract closely and understanding what is covered. Your service contract will outline everything that you need to know about your plan. Most service contracts will also outline what will void your protection plan.
At Endurance, our dedicated Customer Service team can also answer questions about your auto protection plan or vehicle service contract. Call 1-866-432-4443 to speak with a knowledgeable representative.
Have Your Car Serviced on Time
Since maintaining your vehicle is essential to keeping your car running, it is also a significant factor in ensuring your warranty stays intact. While any car should be serviced when needed, if you have a protection plan, be sure to be on schedule for regular maintenance to ensure that your contract stays valid and active.
Keep Receipts and Service Records
When having your vehicle serviced or repaired at a mechanic or other certified repair facility, make sure to keep all of your receipts and paperwork. Records such as these will assure that you have a paper trail of all of your maintenance services if you ever need them. It is also great to have for the next owner if you choose to sell your vehicle.
Get Coverage for Your Vehicle with Endurance
It is vital to keep your auto protection plan valid and active to protect your car and yourself from unexpected breakdowns or high repair costs. At Endurance, our coverage options provide excellent protection at pricing that considers your need and your budget.
Upgrade to an EnduranceAdvantageTM plan and receive up to $3,500 in yearly regular maintenance coverage for services such as three oil and filter changes per year, engine diagnostic checks, and tire alignments or rotations. EnduranceAdvantage also comes with unique, one-time services such as brake pad replacement, front or rear wiper replacement, and cooling system maintenance.
Learn more about any of the Endurance coverage plans available to you and request a free, no-obligation quote. You can also visit our Learning Center to find helpful and insightful articles on Empowering Confidence for the Road Ahead™.
More like this
Endurance Info

If you have a phone and a vehicle, chances are you've received a robocall with an urgent message that your car's extended warranty is about to expire. These unsolicited calls..

Read More

Endurance Info

An extended warranty is a great way to protect your used car after your expired factory warranty. With great coverage options, affordable deductibles, and an easy claims process, Endurance leads..

Read More

Endurance Info

Owning a car is like owning freedom. Nothing beats knowing that at any given moment, you can grab your keys and go almost anywhere you want. Unfortunately, however, vehicle ownership..

Read More