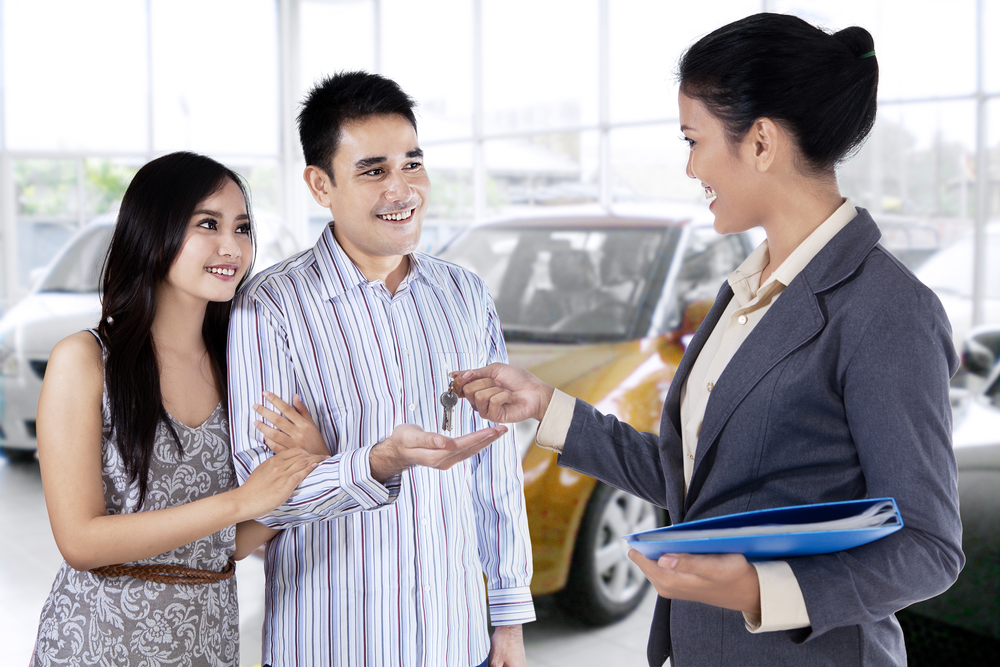 Can America(s automakers) be Great Again? It seems that most owners of American dealerships tend to prefer working with Japanese auto makers even after the Detroit 3 took major steps and spent heavily to make domestic retail networks more competitive than ever before, according to a new industry survey.
American car dealers have ranked Toyota Motor Corp.'s Lexus and Toyota franchises as the" most valuable" and they say that the Japanese company and two of its rivals (Subaru and Honda) are more responsive to their needs, according to this report published Tuesday by the National Automobile Dealers Association. That group is notable for representing and lobbying on behalf of about 16,500 dealers nationwide and they've based their findings on responses from roughly 9,000 dealers to a survey. The survey was about their views on franchise value, auto maker policies and the field staff that car companies employ.
What does this mean for American Car Companies?
The NADA's report is a call for domestic auto makers to continue efforts when it comes to strengthening their relationships with constituents. Last month, there was an influential annual study of car companies' relationships with suppliers by Planning Perspectives Inc. and they too placed Japanese auto makers above domestic counterparts specifically in dealing with parts makers, although General Motors Co. and Ford Motor Co. have made significant progress in that particular area in recent years.
As of this writing, Ford and GM are reporting sizable profits in the U.S. amid record light-vehicle sales and low gas prices (which boosts demand of the light trucks). Bank of America Corp.'s most recent "Car Wars" pipeline report, has even lauded domestic auto makers' future product plans as well.
There will be another report card coming when J.D. Power unveils their annual Initial Quality Study. The IQS is widely considered to be one of the most important litmus tests on which auto makers make the "best new vehicles." Lexus, Toyota and Honda Motor Co. may currently be dominating the field, however they are very closely rivaled by Ford, GM's Chevrolet brand and Lincoln.
What is it that dealers are saying?
Besides representing brands, auto dealers also act as the first customer for auto makers since revenue is based on production rather than the actual retail sales. So if an auto dealer pull back on orders or stockpile inventory, the car companies need to cut their production down, boost incentives or dump output into rental fleets.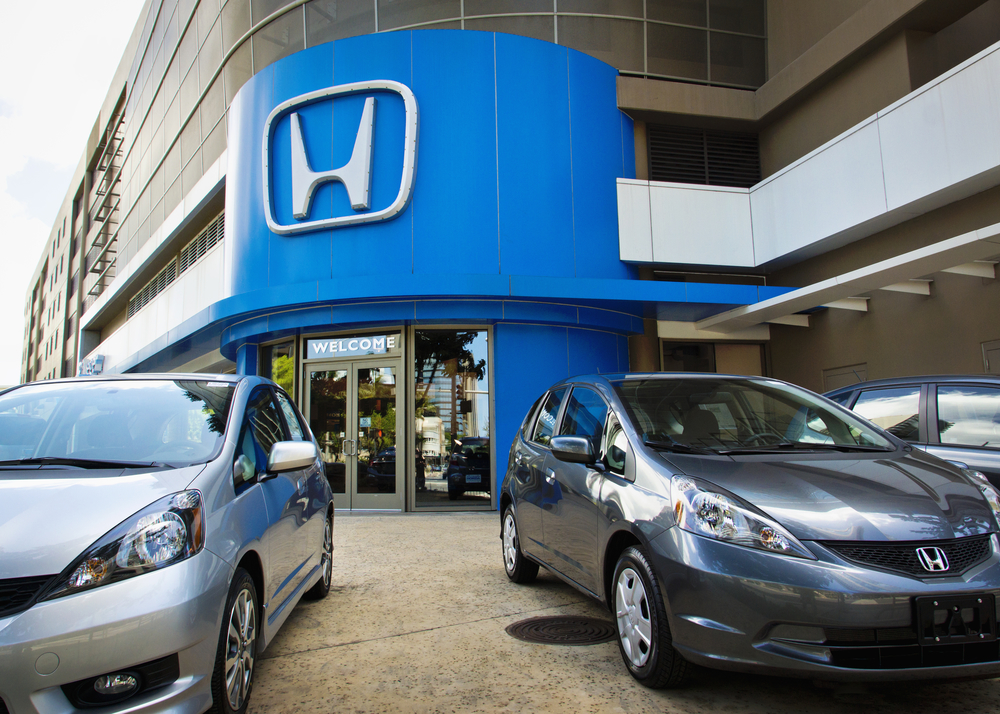 In the case of the NADA survey, Toyota's brands were followed by Honda and Fuji Heavy Industries' Subaru as favorites of auto dealers. Meanwhile, despite much controversy in recent months, Volkswagen AG's Porsche rounded out the top five brands. It was only Fiat Chrysler Automobiles N.V.'s Jeep franchise (whose sales are nurtured by a recent sport-utility boom) and Ford's Blue Oval brand standing as the only domestic nameplates in the top 10 in the survey
Of course, NADA said Lexus dealers were the most apt to respond to the survey, according to representatives, the dealers selling Mercedes-Benz, Hyundai Motor Co., Porsche models and Fords also had comparably strong participation rates.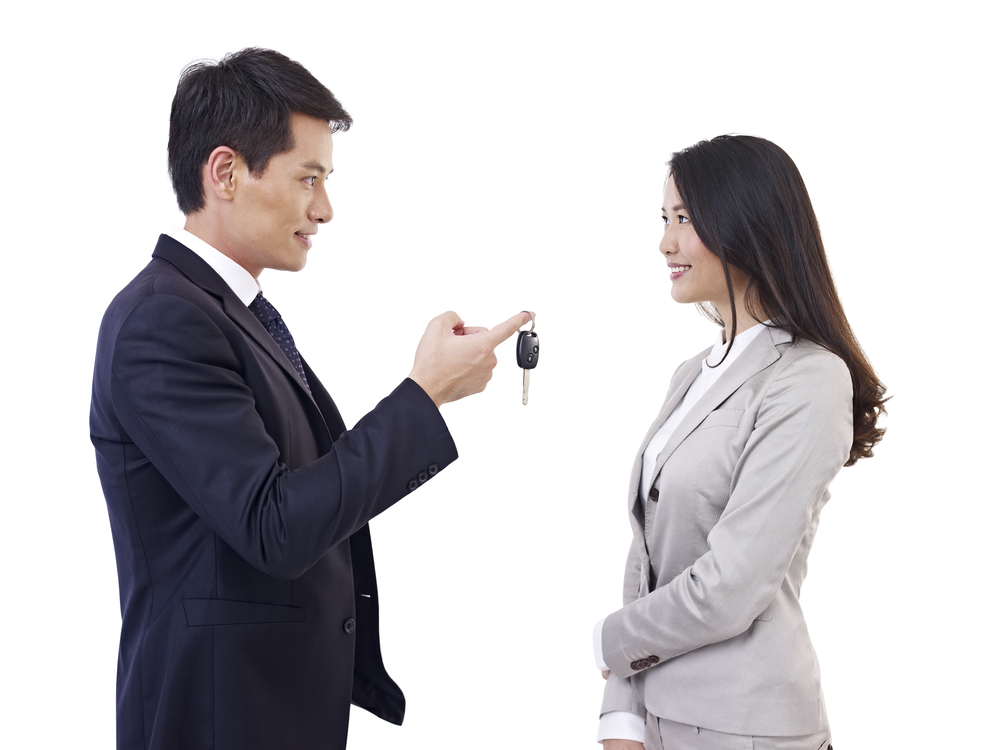 These results have come several years after General Motors and Chrysler spent billions to increase their dealers to number in the thousands in U.S. networks alone. While it is true that having more dealers than competitors helps them to reach buyers in more places, it also means risking the profitability of individual stores. While it is unlikely that US automakers will be willing to downsize their dealer network it is clear they need to do more to compete with non-US brands.
More like this
Finance

Calling the U.S. auto market of the past few years "unusual" is an understatement. The effects of the COVID-19 pandemic, manufacturing slow-downs, and low inventories have challenged car buyers. The..

Read More

Finance

For many car enthusiasts around the world, finally saving up enough money to purchase a luxury car is a huge goal in life. Whether that new car is manufactured by..

Read More

Finance

With the annual cost of car ownership only ever on the increase, it isn't surprising that so many drivers are investing in extended warranties. After all, why empty your wallet..

Read More