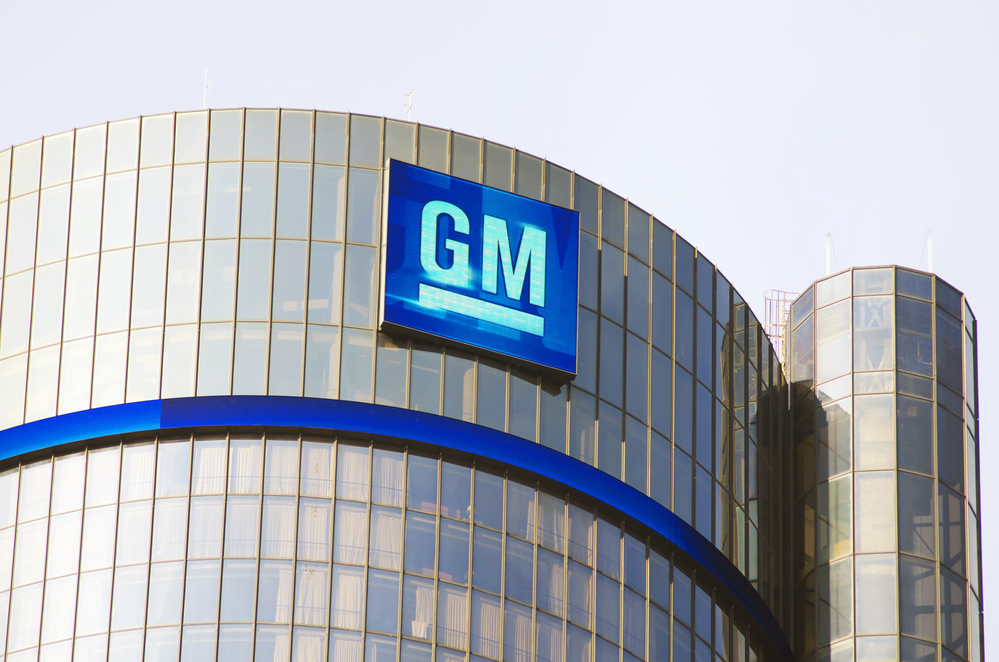 Since the 1980s General Motors has housed their powertrain engineering and development under one roof. Meaning that all of the GM brands pool their resources in a feat of intellectual synergy that results in across-the-board innovation.  However, now it seems that this department has decided to rebrand themselves from GM Powertrain to GM Global Propulsion Systems. Which might be a head-scratcher for some, going from a fairly specific, direct name to a more vague, somewhat confusing one. However, in an effort to keep up with the times and attract new audience segments, it seems that a flashy, new name with a borderline technological sound, might just be the way to reinvent a brand that has been slowly fading into obscurity as the influence of Asian and European imports continues to drive the U.S. automotive economy.
According to GM, this new name is more than just a surface-level change. Their goal was to create a title that would show GM's consistent evolution as they lead up to 2020 and beyond. The original name sported the term "powertrain," as it referred to engine and transmission engineering. These days automakers now have to contend with changing emissions and efficiency standards, and the heart at what makes cars move now, has also changed. GM's Global Propulsion Systems headquarters in Pontiac, Mich. Finds specialist, engineers and technicians  now working on an a vast range of systems to mobilize vehicles than ever.
As expected, internal combustion engines running on gasoline, diesel, natural gas and other alternative fuels aren't going away just yet. GM has transmissions from six to ten gears and some with none at all. Now they've expanded to electric motors, fuel cells, hybrid and electric drive systems, axles and even the systems required for a self-driving vehicle.
GM spokesman Tom Read had this to say in Forbes:
"The work of GM Global Propulsion Systems is part of the larger business strategy to put us in the forefront of the propulsion world. Gone are the days when a gasoline engine and a transmission designed independently meet a customer's expectations,"
Dan Nicholson, vice president, GM Global Propulsion Systems was also  quoted in Forbes and added:
"Today's customer is demanding unprecedented technology integration that requires unprecedented engineering and supplier partnerships. The diversity of our propulsion systems requires a name that reflects what we are already working on and delivering to our customers. I believe this will establish an industry trend."
A rebranding has no weight on whether or not GM will be successful in meeting the demands of a changing automobile world. However they have taken very public steps to show that they care about the challenge.
GM's Global Propulsion Systems now has more than 8,600 people that design, develop and engineer all "propulsion related" technology for GM all over the world. This also makes them the first in their industry o formally transition their brand specifically to meet the new face of the industry.
Right now, all GM has done is:
Expanding the capabilities of their electric motors to more than 200 miles of range on a single charge (Chevrolet Bolt EV).
Produce the GM also produced the highest non-hybrid passenger car fuel economy in the US (Cruz at an estimated 46 mpg in the 2.0L diesel powered Chevrolet Cruze.
One of the few automakers working with hydrogen fuel cells.
Developed a 3.6L V6 with cylinder deactivation available in the Cadillac CT6
More than half of the Global Propulsion Systems engineering workforce is focused solely on alternative or electrified propulsion systems. Today, GM has more vehicles on the road with fuel-saving technology than any of their competition.
The Global Propulsion Systems Engineering Center located in Pontiac, Michigan is now officially the flagship of GM's eight global engineering centers. With reports that there may be expansion and additional plants to be added in the future, this could be the influx of American-made vehicles that could help reduce the crippling of the United States automotive industry. Let's hope that GM
More like this
News

There are many ways to improve your life and make things better and easier for yourself and your family, and a new car is a fantastic start. Even if you..

Read More

News

The pandemic affected everyone in the last couple of years, from weeks-long quarantines to working from home and beyond. Even bustling industries came to a screeching halt during the pandemic,..

Read More

News

In today's day and age, a subscription option is available for just about any valuable and marketable service. Do you want to watch your favorite shows without paying for cable?..

Read More