Auto Expert: Larry Witherspoon, Jr.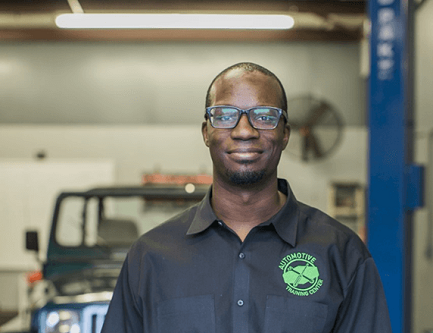 ASE Certified Shop Owner
Larry brings a wealth of knowledge about everything automotive and loves to share his ability to help drivers feel more confident. Since 2014, Larry and his co-founder have worked together to build their repair shop from the ground up and have shared their knowledge on repairs to educate both students and their customers at every step of the process. Larry's love for the automotive industry and helping his local community started after watching his father mentor young men looking to turn a new leaf after a life of crime. He has taken those experiences growing up and combined them with his passion for vehicles to start the Automotive Training Center.
Contact Larry
Most recent articles by Larry
Expert Auto Tips

With most states around the country getting colder, it's worth reminding yourself how to prepare your vehicle for the different seasons. Weather conditions play a major role in how a..

Read More

Extended Warranty

As a used car owner, you know that staying on top of maintenance and repairs is one of the most important things you can do. The better you are about..

Read More

Expert Auto Tips

Buying a new car is exciting, but it's an experience that can be filled with many questions, especially about warranty coverage. The protections can be confusing, thanks to all the..

Read More