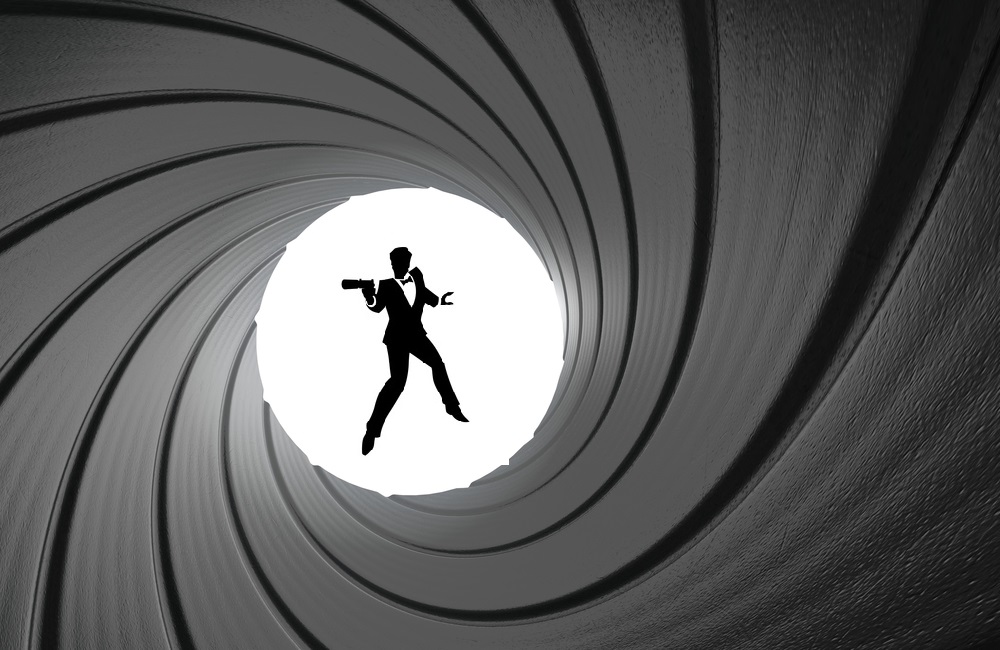 Super spy James Bond has driven some very cool cars in the last 50 years, but it's what he did with them that counts. After all: Nobody Does it Better. From racing femme fatales to escaping villainous goons, James Bond's cars are always equipped with the gadgets for every occasion but the tools are only as good as the tradesman. Here's a look at the best car chase scenes in the last 24 "official" movies, with some extra credit for keeping things shaken, not stirred.
7) Aston Martin DBS in Italy – Quantum of Solace (2008)
Let's get this out of the way right now: in terms of movie making this scene is notoriously difficult to follow (the frantic camera moves and editing). However, it's still undeniably cool. The opening scene in the 2
nd
Daniel Craig Bond film sees Bond in his new Aston Martin taking on bad guys in an
Alfa Romeo
on the crowded mountain road beside Italy's Lago di Garda. It's so intense you almost get mad at Daniel Craig's Bond for doing such damage to the car (the driver door gets ripped clean off). Little nitpicks aside, the 1
st
real vehicle chase in the post-reboot Bond films stands as a mission statement: this James Bond is driving for keeps.
6) Aston Martin V12 Vanquish in Iceland – Die Another Day (2002)
Die Another Day may be the most ridiculous movie in the franchise (and that's including the one where Bond fights in outer space). Space Lasers, invisible cars, rocket battles, impossible physics and dated CGI footage? Somehow the scene works as pure Hollywood vehicular spectacle anyway. Bond's Aston Martin and his enemy's Jaguar were fitted with four-wheel drive and V8 Ford Explorer engines to handle better on the ice. And this chase makes our list if only for the background story that the frozen lake refused to freeze for filming so the river that feeds into it was dammed to prevent its warmer water entering and the lake ice promptly froze to a depth of two meters – which apparently more than enough to keep this production cool.
5) Mercury Cougar convertible in Switzerland – On Her Majesty's Secret Service (1969)
He may have been fans' least favorite  wooden James Bond, but George Lazenby's only appearance as 007 is also notable not only for its now-praised story but also for a terrific car chase in which sees Bond's one and only true love (played by Diana Rigg) do all the driving. The Mercury was Rigg's car and she takes it on an intense icy stockcar race track – specially constructed for filming by flooding a flat field – without hesitation even as professional drivers surrounded them. No wonder Bond married her.
5) BMW 750i in Hamburg – Tomorrow Never Dies (1997)
There are two truly great chases in this movie for Pierce Brosnan, both with
BMW
s, but this one wins out because is cost 15 completely totaled cars during filming the sequence. It was a great deal for BMW to get such placement. And you can see how BMW relished the chance to show the superior handling and speed of "the ultimate driving machine."
4) Aston Martin V8 Vantage in Slovakia – The Living Daylights (1987)
Timothy Dalton's debut as Bond took a very simple "back to basics" approach to a series that had already gone into outer space but that does not mean they got rid of what fans loved. This is pretty much the perfect Bond chase: An Aston Martin, a beautiful woman alongside Bond, windy, rocket launchers and endless gadgets that all get used effectively. According to imdb.com, this Aston martin came equipped with a laser beam cutter, lower front-firing automatic missiles, studded tires, skis that protrude from under the doors, head-up display, a special radio with multi-transmission accessibility, hinged number plates, bullet-proof glass, a rocket jet propulsion unit and finally a self-destruct button. Dalton's "edgier Bond" was armed to the teeth even in his car.
3) Lotus Espirit in Sardinia – The Spy Who Loved Me (1977)
This is one of the most elaborate car chases the franchise has ever had. First off, you got the new-to-the-world Lotus Esprit supercar. Next you have villains on motorcycles, a sinister sedan, and an armed helicopter.  Third, you have Bond's highly-skilled Soviet counterpart/frenemy (played by Barbara Bach) riding shotgun (literally).  And finally, the car dives straight into Sardinian coastline to become a submarine (you read that right) s the backdrop.  What's not to love?
2) Aston Martin DB10 in Rome – Spectre (2015)
NO SPOLIERS! The latest installment in the Bond Franchise is one of the most expensive in film history and as befitting it, our hero gets a real supercar. For over 50 years, Aston Martin has been tied to the series like no other and this time they actually produced exclusively for the movie,
Spectre
. At 0-60 miles per hour in less than 4 seconds, this 4.0-liter 500 horsepower V-8 races through the streets of Rome in a dazzling sequence that's too good to spoil. See for yourself.
1) Aston Martin DB5 in France – Goldfinger (1964)
This has always been the most famous chase, in the most famous car, and it is made unforgettable by capping off with the famous ejector seat scene. The chase itself is not a patch on the pre-CGI sequences of Bullitt or The French Connection, but no matter – it's the coolest ever put to film. This was also the movie that single-handedly made product placement ubiquitous with the film series. The filmmakers had to actually persuade a skeptical Aston Martin to lend them the prototype of the DB5, and it was only when the movie came out that the car maker realized the potential of a relationship with James Bond.
HONORABLE MENTIONS:
Aston Martin DB5 vs. Ferrari 355 GTS  in Goldeneye (1995) and the Toyota 2000GT in You Only Live Twice (1967)
Pierce Brosnan's debut as Bond sees him in the same DB5 as his predecessors almost as a statement. While cruising down the switchback mountain road toward Monaco with his lovely MI6 evaluator, he ends up pushing the car into high gear to woo her and the femme fatale who pulls alongside in the red Ferrari 355 GTS Spider (Famke Janssen). It barely makes the list since it's a returning vehicle and not really a "chase" but it's still pretty cool.
Travel back to 1967 Tokyo and you find the rare instance where Sean Connery was Bond and was the passenger being wooed that time. A Japanese Intelligence agent played by Akiko Wakabayashi rescues our hero from pursuers and shows off the iconic (and super rare)
Toyota 2000GT
convertible, which was made especially for the film.
More like this
Autotainment

Once reserved for high-powered consoles, gaming has exploded on cell phone platforms thanks to robust technology and high-speed internet connections. In particular, car enthusiasts have hopped on the mobile gaming..

Read More

Autotainment

Car enthusiasts are always looking to learn more about a complex and constantly changing industry. One way to tackle this task is through automotive podcasts. These shows offer a treasure..

Read More

Autotainment

Moviegoers don't need to be car lovers to appreciate the legendary vehicles that have graced the big screen over the decades. These automobiles have helped to tell the stories and..

Read More