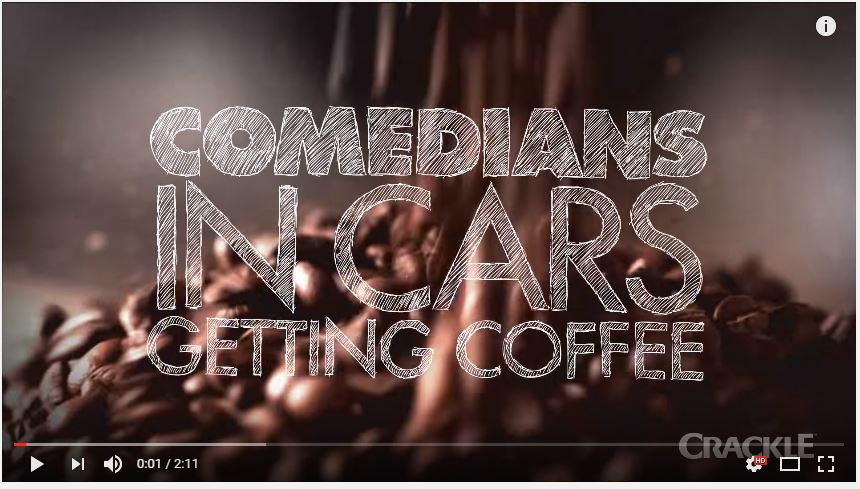 There's nothing quite like the unique blend that comes from cars, coffee, and comedy. 9 seasons of the Emmy nominated web series featuring comedian Jerry Seinfeld driving around with a special guest in one of his numerous cars shows no signs of slowing down.
The next few episodes are due in a few weeks and we are seriously looking forward to living vicariously  through Jerry Seinfeld and his famous friends just driving and chatting in a vintage car on the way for some coffee.
In anticipation for the impending debut, both on its official site and Sony's Crackle, We're counting down the five absolute best episodes that give us that right mix of classic cars, comedians and conversation!
Chris Rock – 1969 Lamborghini Miura P400S
After picking up Rock from his "Tony Soprano house" in none other than a 1969 Lamborghini Miura P400S, Seinfeld Rock end up pulled over by the New Jersey police on the way home. "If you weren't here, I'd be scared," says Rock, sardonically poking fun at racial profiling. Equal parts awkward, truthful and biting.
George Costanza – 1976 AMC Pacer
That was not a typo, I am not referring to the character played by Jason Alexander on SEINFELD, I mean an actual man named George Costanza. For maximum comedy potential Seinfeld picked him up in a1976 AMC Pacer, one of the worst cars in history to go to Tom's Restaurant in an effort to recreate an actual scene from SEINFELD. They are then visited by a familiar face (whom we won't spoil). The look on George's annoyed face is priceless.
Larry David – 1952 Volkswagen Beetle
This was the very first episode but even if it's a pilot it's still pretty great. Featuring a 1952 Volkswagen Beetle, Seinfeld hang with the man who's been there from the beginning, Seinfeld co-creator Larry David (star of his own sitcom, CURB YOUR ENTHUSIASM). Funny enough it plays out more like a CURB episode than SEINFELD.
Tina Fey – 1967 Volvo 1800S
This is an endurance office favorite. Not necessarily because of the 1967 Volvo 1800S featured in the car but also because this was one of the first times we saw Tina Fey post-30 ROCK. One of the funniest people in comedy, she matches Seinfeld wit for wit and line for line, never missing a beat or opportunity.
If you walk through the offices on lunch break you may find a few of us catching an episode or two of this delightful webseries. Who knew watching funny people be funny in classic cars on the way to get some food would be so addicting!
More like this
Autotainment

Moviegoers don't need to be car lovers to appreciate the legendary vehicles that have graced the big screen over the decades. These automobiles have helped to tell the stories and..

Read More

Autotainment

When football season arrives, it only means one thing—tailgates! But while die-hard fans are sure to have enjoyed a tailgate or two (or 200) in their time, many might not..

Read More

Autotainment

Healthy vision and driving go hand in hand. After all, seeing out of your car's windshield and mirrors at the cars, pedestrians, and driving hazards is crucial for your safety..

Read More