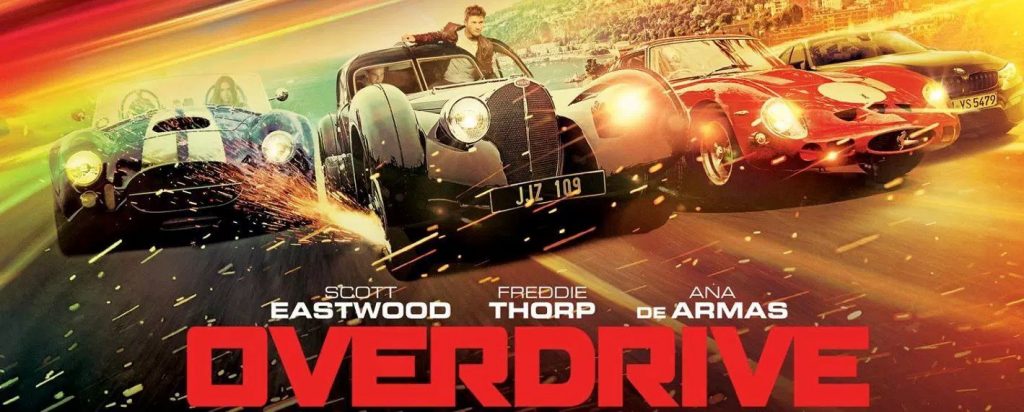 We've had no shortage of genuinely great car-related films this year. Not only did we get the 8th Fast & Furious movie, we got a fun NASCAR caper called Logan Lucky; the family-friendly 3rd Cars movie; the musical-heist movie hybrid Baby Driver and a 5th Transformers movie. If you are a gearhead who also loves movies, or vice-versa, chances are you saw one of these and enjoyed them. Add one more to that growing list. It's called Overdrive, and it is like the ultimate Auto Show in action-movie form.
What Exactly is Overdrive?
This under-the-radar feature is all about stealing cars. It pays homage to both Gone in 60 Seconds movies (more styled after the 90s one with Nicolas Cage) and the 1st three Fast & Furious movies (you know, before they became superhero blockbusters). You get absurd stunts like drivers breaking into a semi-truck on the highway and later driving over a crumbling bridge but they are all done practically, with very few computer-generated special effects assistance. Better yet, the movie was actually co-written by the writers of 2 Fast 2 Furious.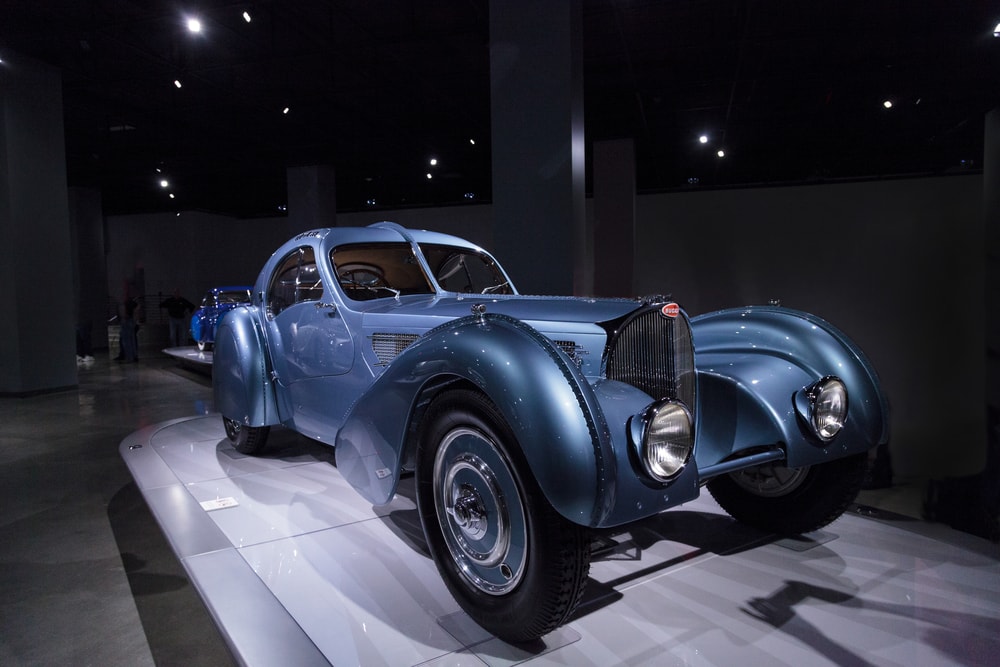 Anyway, back to the movie at hand, actors Scott Eastwood and his vapid pretty-boy Brit co-star Freddie Thorp play transatlantic half-brothers who currently finance their international playboy lifestyle by stealing only the most expensive and rarest sports cars for all sorts of mysterious and dangerous clients. The movie is kicked into high gear when they make the mistake of stealing a 1937 Bugatti Type 57 that was supposed to be delivered to a notorious local crime boss, Morier (Simon Abkarian). Now they brothers end up with a price on their heads and wager to steal the elusive 1962 Ferrari 250 GTO from Morier's even extra-violent German rival Klemp (Clemens Schick). Cue betrayals, car chases and a load of some of the most exotic cars ever put to screen.
Classic Cars Featured in the Film Overdrive
The premise has been done before and arguably better (but the slick direction is remarkable and worth a look). However what you need to know is that the car selection in the film is nothing short of spectacular.
Let us start off with the vehicle that kicks off the movie. The Bugatti Type 57 Atlantic currently auctions for over $30 million. These were built by Bugatti from the years 1934 through 1940. There were only 710 made. The model in particular the characters are after was the 1937 Bugatti Type 57SC – Atlantic Coupé Chassis number 57591. This was one of 4 Atlantics that were concept cars.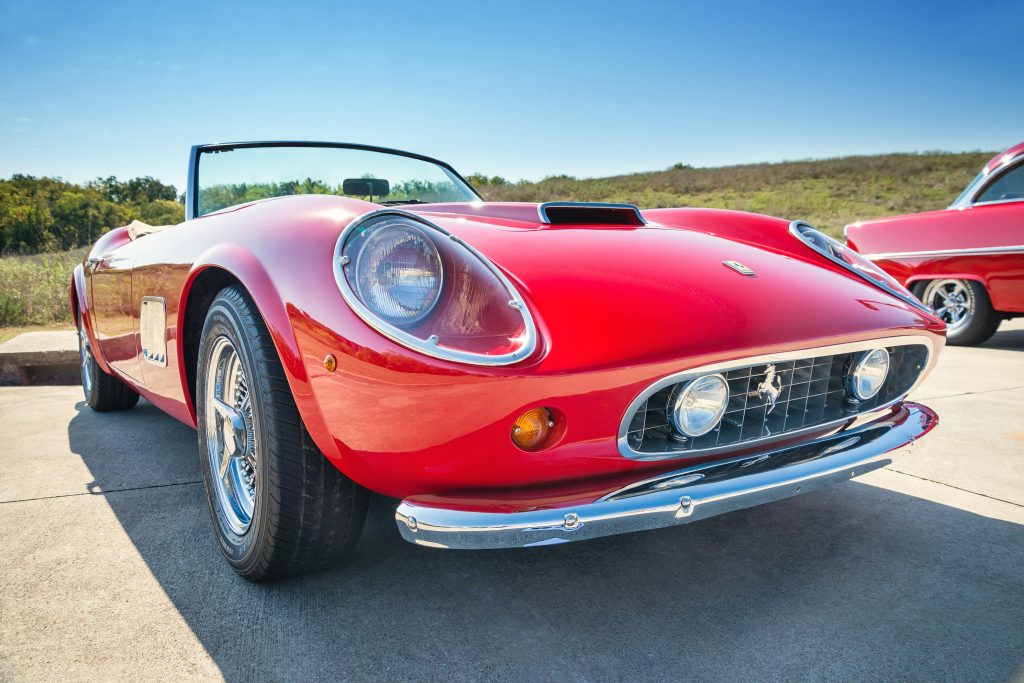 Even more rare and valuable is the Ferrari 250 GTO. If you read automotive news you'll know that the last one of those auctioned for over $40 million. This car was made by Ferrari from from 1962 to 1964 for homologation into the FIA's Group 3 Grand Touring Car class. Just 39 250 GTOs were ever manufactured. The 250 GTO was built to specifically compete in GT racing with its main competition being the Shelby Cobra, Jaguar E-Type and Aston Martin DP214.
In addition to those 2 rarities the movie also showcases multiple variants of the classic Porsche 356 and Ferrari F40. You even see souped-up Civic Type Rs and more than a handful of modified Porsche 911s and BMWs.
Overdrive is candy for car fans. The movie itself is actually a solid b-grade action flick. It was a hit at a few festivals, if that means anything to you. So if a bunch of amazing cars being showcased with some high speed driving sounds exciting than go see Overdrive when it hits theaters, digital HD download, and on-demand on October 6th.
More like this
Autotainment

Once reserved for high-powered consoles, gaming has exploded on cell phone platforms thanks to robust technology and high-speed internet connections. In particular, car enthusiasts have hopped on the mobile gaming..

Read More

Autotainment

Car enthusiasts are always looking to learn more about a complex and constantly changing industry. One way to tackle this task is through automotive podcasts. These shows offer a treasure..

Read More

Autotainment

Moviegoers don't need to be car lovers to appreciate the legendary vehicles that have graced the big screen over the decades. These automobiles have helped to tell the stories and..

Read More