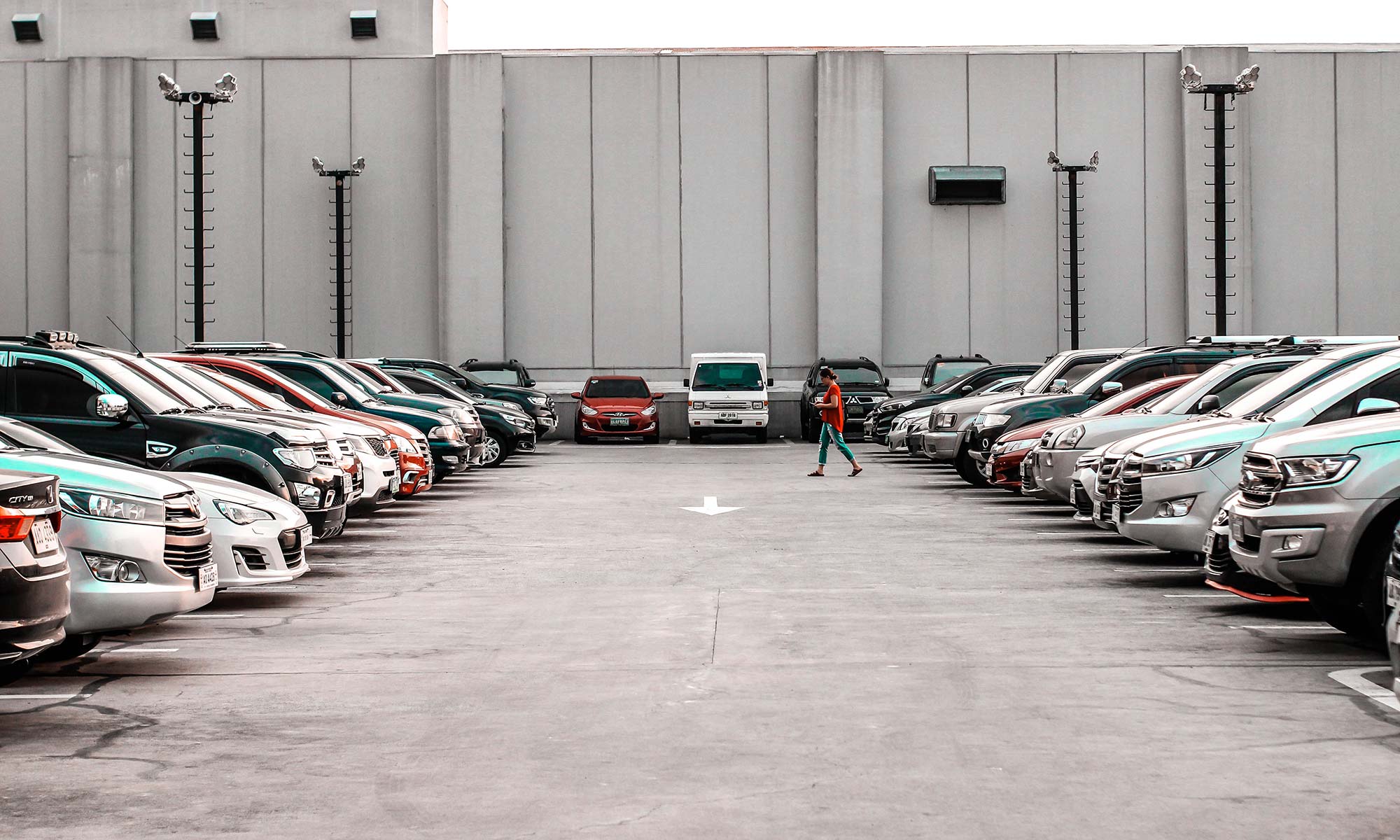 Not all vehicle protection plans or extended warranties are built the same. Several different factors determine the coverage options you may need and the price you will pay. Of course, the most significant piece of information that will affect your plan type and pricing is the type of car you drive.
The average car owner may not understand all the aspects that play a role in choosing the right vehicle protection plan. Let's take a look at exactly why your vehicle matters as an Endurance customer.
Does the Type of Car You Have Matter for Protection Plans?
Vehicle service contracts, extended auto warranties and vehicle protection plans generally refer to the same type of coverage. Regarding these types of coverage plans, the big question that many drivers have is: "Does the type of car I have matter?" The answer is simple: yes.
When selecting a protection plan, the type of vehicle you own will dictate what kind of plan you can get and how much you will pay for the plan. For example, newer vehicles with less mileage may qualify for coverage at lower prices as they are at a lower risk of needing auto repairs. On the other hand, older vehicles with more miles will usually require more repairs, meaning you will most likely have a limited selection of coverage and pay a little more for these coverage plans.
What Vehicle Factors Influence the Type Of Vehicle Protection Plan You Should Get?
To better understand what factors influence the type of protection plan you should get, let's look at three specific categories: the type of vehicle, the model year of your vehicle, and the number of miles you have on your vehicle. These three criteria will all play a role in determining your overall vehicle protection plan from the coverage options available to you and your budget.
Mileage
The number of miles your vehicle has goes a long way when determining what coverage options are available for you. For low-mileage vehicles, you usually will have a greater selection of coverage options available to select from. However, once your vehicle gets to over 100,000 miles, your choices start to dwindle as your vehicle is more susceptible to mechanical breakdowns and will most likely be needing more repairs.
Age of Vehicle
Like the mileage of your vehicle, the age of your vehicle will be a determining factor on protection plan eligibility. Most extended auto warranty companies and other similar providers will offer protection for vehicles up to 15 to 20 years old. However, once your vehicle passes that range, you may have a smaller selection of coverage options to choose from. Even low-mileage vehicles that are 20+ years old will require more auto repairs more frequently than newer cars with more miles, though the cost of the repairs themselves may be cheaper.
Make/Model
While your vehicle's overall make/model will not play a significant role in qualifying for specific coverage plans, it can play a significant role in the overall price you will be paying. This is going to come down to part availability and the complexity of your vehicle. For example, a base model Honda Civic will have a very conservative price compared to a fully loaded Cadillac SUV or a special-edition vehicle. If you have specific questions regarding the make/model of your vehicle and if you will be covered, reach out and speak with an Endurance representative today.
Endurance Protection Plans – Which Fits My Needs?
Endurance offers a variety of vehicle protection plans, giving you options to get your vehicle protected the way you'd like and at pricing you can afford. Each of these available plans were specifically built to cater to the most popular demands of car owners, making it easy for anyone to find the perfect plan for their vehicle and budget.
Secure – Most Affordable
The Secure protection plan from Endurance will be the most cost-effective option available for those on any budget. While the Secure plan offers affordable pricing and lower coverages than other plans offered by Endurance, it is still going to provide coverage for core, high-repair bill components. This plan is great for daily drivers and will be comparable to most powertrain coverages, so the most vital components of your car can continue to run as they should to give you that peace of mind you've been looking for.
Select Premier – For High Mileage Vehicles
If your vehicle has high miles, finding adequate coverage past your warranty expiration date can be challenging. Luckily, Endurance has put together the Select Premier protection plan that offers coverage for vehicles up to 150,000 miles. This plan was built to protect vital vehicle components such as your car's electrical, cooling, A/C, and fuel systems.
Superior – Most Component Coverage
Endurance's Superior protection plan offers the highest level of stated component coverage available. With this plan, you will get coverage on hundreds of specific components, from your vehicle's rear suspension to its engine. This plan will fall about halfway between the most expensive and the most affordable plans while still providing you the highest level of stated component coverage there is.
Supreme – Exclusionary Coverage
As Endurance's most comprehensive plan, a Supreme coverage plan is going to offer maximum breakdown protection for every part of your vehicle, with a small list of exclusions. This coverage will give car owners the closest aftermarket option to a factory warranty coverage and is the only plan with a 30-day or 1,000-mile waiting period. With top-level, complete coverage, this plan is comparable to Titanium and Diamond level coverage plans available at other warranty providers, such as Carchex.
Secure Plus – Shortest Wait Period
Sitting just a step above the Secure coverage, Endurance's Secure Plus plan offers even more vehicle protection at more accessible pricing. Comparable to most other Gold-level plans, this coverage option is perfect for drivers who want premium powertrain plus protection at a great price to help protect your vehicle's major components. This includes vital areas, such as drivetrain protection in addition to coverage for your brakes, engine, transmission, air conditioning, steering, and electrical components.
EnduranceAdvantage™ – Includes Maintenance
For those who want an extensive component protection plan with maintenance coverage included, you can choose the EnduranceAdvantage vehicle protection plan. This plan will give you excellent protection on core components and allow for maintenance coverage for things such as oil and filter changes, brake pads, and wiper blade replacements. If that coverage option wasn't enough, each EnduranceAdvantage protection plan also offers other great benefits and even covers things such as rebuilt vehicles, seals, and gaskets. We can even help cover lift kits, tire height modifications, and even Canadian vehicles.
Endurance Elite Benefits – Included in All Vehicle Protection Plans
Regardless of the coverage option you choose each protection plan automatically comes with 1 year FREE of Endurance Elite Benefits. These benefits provides you, as an Endurance customer, with extra perks that can help you take the worry and stress out of any unexpected trips to a repair shop. Some of the benefits include 24/7 roadside assistance, key fob replacement, and two free tire repairs or replacements per year.
Let Endurance Help Find the Perfect Plan for You
If you are still unsure of the best coverage for your specific vehicle, let our Endurance experts help you. Our vehicle protection plan specialists can walk you through the details of your vehicle, your budget, and what coverages you need to help find the perfect protection plan for you and your peace of mind. Not only that, but we at Endurance take pride in our partnerships with ASE Certified mechanics and auto repair facilities to ensure you get the best care for your vehicle when you need it. Give us a call today or fill out our free quote form to get started.
More like this
Endurance Info

If you have a phone and a vehicle, chances are you've received a robocall with an urgent message that your car's extended warranty is about to expire. These unsolicited calls..

Read More

Endurance Info

An extended warranty is a great way to protect your used car after your expired factory warranty. With great coverage options, affordable deductibles, and an easy claims process, Endurance leads..

Read More

Endurance Info

Owning a car is like owning freedom. Nothing beats knowing that at any given moment, you can grab your keys and go almost anywhere you want. Unfortunately, however, vehicle ownership..

Read More