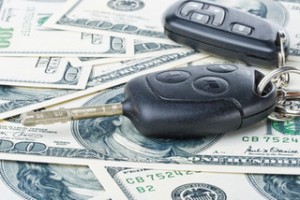 A question that we are commonly asked is: How much does an extended car warranty cost?  We understand why we get this question frequently, why would you buy something without knowing the price? And while we'd love to tell you…  we can't.
No, it's not some big secret that we're trying to keep hidden. The reason we cannot tell you how much it will cost because even we don't know! There is no universal pricing strategy that we use, so it is impossible to give you an exact number. But, this article will attempt to help answer your questions.
There are numerous factors that contribute to an extended car warranty cost.
Our policies contain what we call "moving parts." These "moving parts" are determining factors such as age of vehicle, driving habits, vehicle mileage, and much more. These will ultimately determine your total extended car warranty cost. We refer to them as "moving parts" because they are different for every customer and give us the ability to customize a policy to fit your needs.
For Example, consider these two drivers:
Driver 1: He drives a 2010 Chrysler PT Cruiser with 42,894 miles on it. He uses it quite frequently with his long commute to work and pee-wee soccer practices on the weekend. He probably puts around 1,000-miles a month on his car. When researching extended coverage, he chooses a $50 deductible.
Driver 2: Owns a 2008 Audi R8. But he really only drives his vehicle about 300-miles a month, mostly just running errands and driving to work daily. His vehicle is already 5-years old and has a mileage of 32,112 miles.
These two drivers show obvious differences: vehicle age, price of vehicle, mileage, etc. Fixing an Audi will easily be more expensive, but its lower mileage than the Chrysler makes it less likely to need a repair. This means that these two cars will probably not qualify for the same policy which means they would each have a different extended car warranty cost.
In general, the average extended car warranty cost ranges from $350-$700 per year, but every person and policy is different. When your car needs repairs and you don't have coverage, the mechanic will require payment in full. Do you have $2,700 laying around? Endurance can get specialized payment plans to fit your budget. Since we know how important having extended coverage is, we will do whatever we can to make sure you can afford it.
Of course, the only way to know how much extended coverage will cost is to give us a call today. Our estimates are always free and have zero obligations. Get your affordable vehicle protection from Endurance and receive peace of mind behind the wheel!

*A Vehicle Service Contract (VSC) is often referred to as an "extended auto warranty", but is not a warranty.  A VSC does, however, provide repair coverage for your vehicle after the manufacturer's warranty expires. A VSC is a contract between you and a VSC provider or administrator that states what is a covered repair and what is not. Endurance is an administrator of VSCs and does not sell warranties.