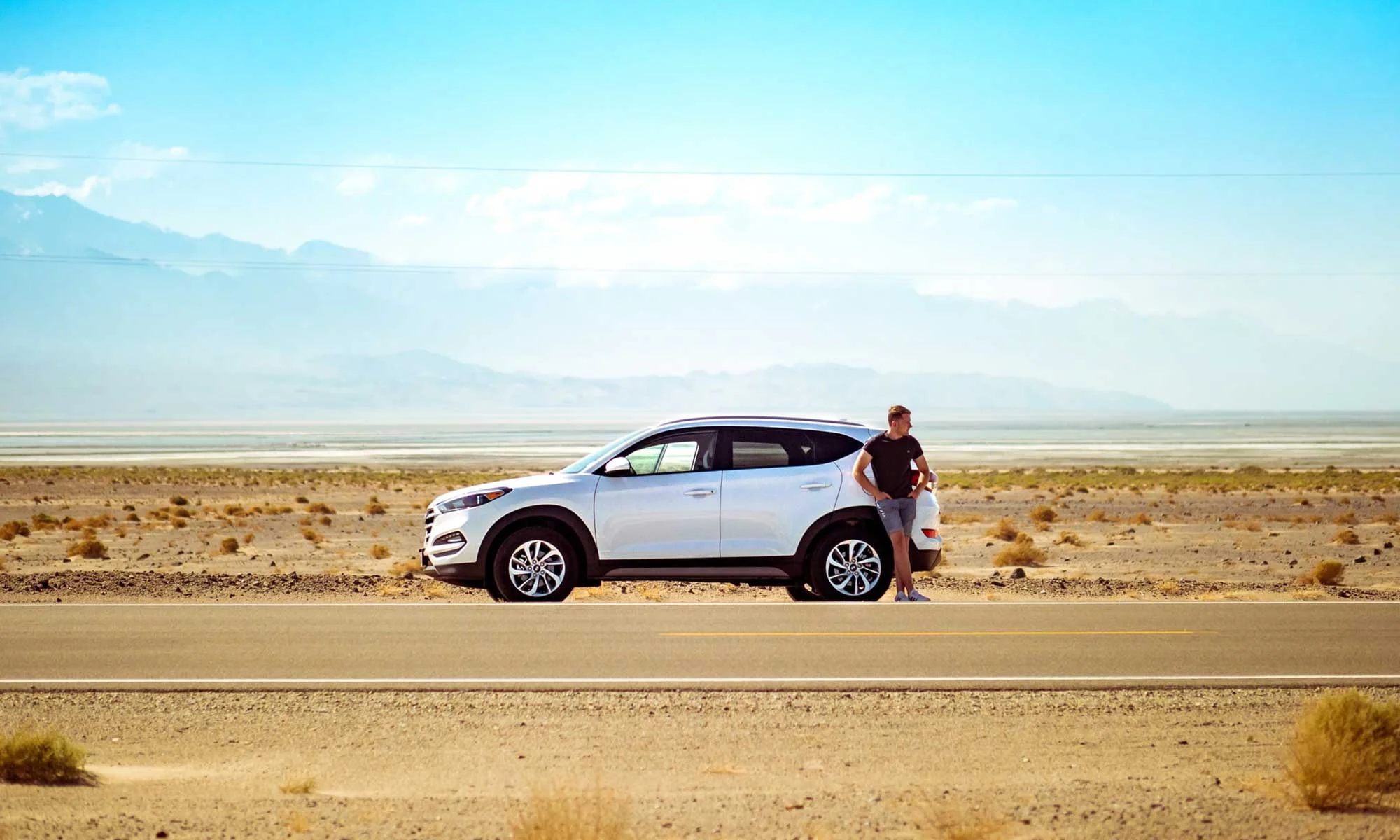 An extended auto warranty comes with Roadside Assistance to help you in the case your car breaks down. With so many options in the market, what makes Endurance's Roadside Assistance program different?
For one, not only do customers receive the most comprehensive protection plan in the market, but they also receive 24/7 roadside assistance that can help with more than just towing. Now that the weather is warming up and more people are planning to road-trip as a way to get out of the house, having roadside assistance is essential.
Endurance Roadside Assistance Benefits
You don't have to get in a major accident or have a sudden breakdown to need roadside assistance. Many common car owner issues require roadside assistance, and having a designated number to call will ease the stress of these situations. When you purchase an Endurance protection plan, you're given access to the following roadside assistance benefits:
24/7 Availability – No matter the time of day, Roadside Service is available 24/7 for when your car experiences a sudden breakdown. Whether you're road-tripping, concerned about your teen hitting the road, or drive an older vehicle – you can count on Endurance to help you get back on the road.
Lockout Services – Have you ever got out of your car only to realize your keys are still in the ignition? Happens to the best of us! Locking your keys in your car seems like something that will never occur to you until it does. If you don't have a spare car key handy, getting locked out of your car can cause a significant delay on the road. Typically, drivers can call the police to help get in your vehicle, but there's a chance your car window can be damaged. With your Roadside Assistance program through Endurance, a trained technician can come to you and safely open your car with little to no damage.
Delivery Services* – One of the biggest mistakes many people make when road tripping is not preparing for gas stops. If your gas gauge is off or you misjudged the amount you'd need to get to the nearest station, you face the possibility of stalling in the middle of nowhere. Roadside Assistance programs are typically known for towing and lockout services. In addition to that, Endurance also offers fuel or fluid delivery services for the moments you can't reach a local gas station.
Tire Service – Did you know nearly 20% (39 million) of U.S. drivers do not know how to change a flat tire? Experiencing a sudden blow out on the road can be extremely stressful and frightening if you're in the middle of a long drive. Every driver should have a spare tire in their car, but if you don't – a Roadside Assistance technician can tow you to a nearby shop to purchase a new tire or install the spare tire.
Battery Service – When it comes to road-tripping, some prefer to make stops along the way to avoid impaired or distracted driving. Being on the road for a long time can result in little hiccups like leaving your lights on for a long extended of hours, which can require a jumpstart. A common feature of any roadside assistance program is battery service, and Endurance is no different! A trained technician can give you a jumpstart. If that doesn't help, then they can get you to a local repair shop for a replacement.
Towing Service – Hitting the road for extended periods is a great way to make memories, but sometimes those memories can demand a lot from your car. If your vehicle suddenly gives out within 25 miles from home listed on your Endurance warranty, then we'll cover it. Your Endurance warranty covers any tow within 25 miles from home listed on your contract.
Trip Interruption – Even with Roadside Assistance, you'll sometimes experience an unforeseen issue requiring you to spend the night at a local hotel while your car gets repaired. If that happens to you, Endurance customers receive trip interruption protection in the event of a breakdown of a covered part on your Endurance policy. Drivers receive up to $150 per day for three days to help cover expenses incurred for both meals and lodging if the breakdown happens. For more information, refer to your Endurance policy for full details.
Note: Delivery services do not include the cost of the fluid or fuel itself. 
How can I utilize my Endurance Roadside Assistance benefits?
Customers can utilize their roadside assistance right away! To avoid any issues when requesting help, we've outlined some steps to consider.
Call 866-330-0760 – When calling for assistance, please provide the dispatcher with your producer code found in the Roadside Assistance portion of your contract, your contract number, which is on the top right corner of the application page, and plan letter. It's essential to note customers are entitled to one service described above per seventy-two (72) hours. For easy access, we recommend saving the Roadside Assistance number to your phone.
Save your receipts – Depending on what you need assistance with, keeping your receipts is essential to get reimbursement consideration for incurred expenses. You must send your original receipted roadside bills along with a completed claim form to the listed address in your Endurance contract, found in the Reimbursement section. To obtain a claim form, please calling the toll-free line at 800-338-2680.
For more details on your Roadside Assistance program, spend some time familiarizing yourself with your Endurance warranty benefits, so you know what to do in the case of a breakdown. Our Customer Service team is also ready to answer any questions you may have on your Roadside Assistance program.
Insurance + Endurance = Total Protection
When planning on taking a road trip or hitting the road for your daily commute, having auto protection can avoid sudden out of pocket expenses. Many roadside assistance programs only come with towing services, but Endurance has taken the extra step to provide customers peace of mind with fuel delivery and road interruption coverage.
Plus, every auto warranty also comes with a 1 FREE year of the Endurance Elite Membership, which provides amazing perks like $250 in digital shopping dollars, tire replacement/repair, key fob replacement, and more. Call us now to request a no-obligation quote for your car and learn more about our minimal down payments.
More like this
Company Resources

Don't spend another minute digging through paper files for your policy information. Instead, keep track of your auto protection with the Endurance Mobile app. Mobile options give you the flexibility..

Read More

Company Resources

Being an Endurance customer comes with many perks besides receiving the most comprehensive auto protection in the market. Not only are you protected from the costs of sudden breakdowns, but..

Read More

Company Resources

Now that you're protected with the most comprehensive protection in the market – let's go through some Elite Benefits that are available to you as an Endurance customer. This is..

Read More