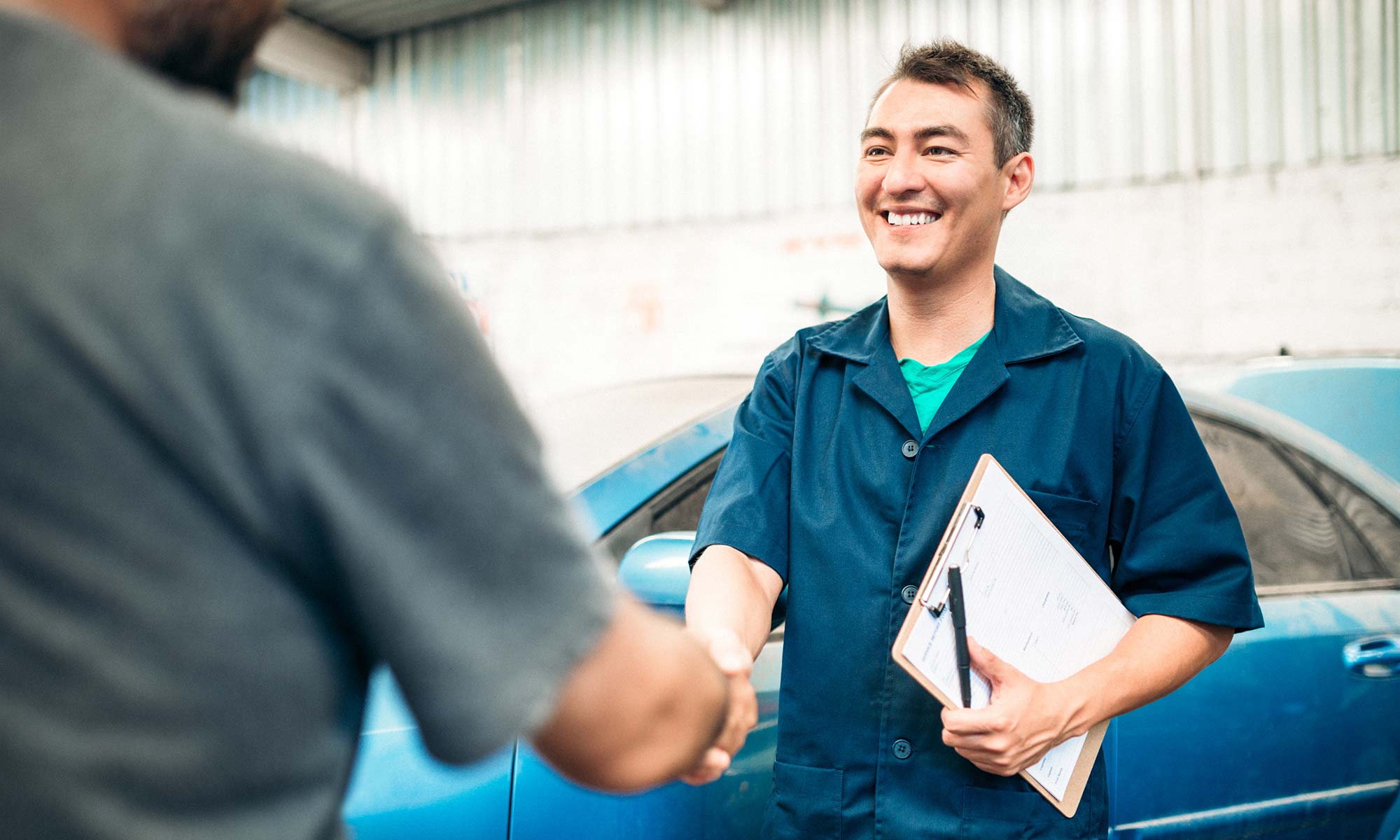 From road trips to everyday use, it's a great feeling to own a car and know that it can get you from point A to point B at any time. While having a car has endless transportation benefits, it is crucial that routine maintenance is performed to keep your vehicle running. You can also expect the occasional mechanical fix when necessary.
As a car owner, you may wonder how you can bring the cost of ownership down over time and keep it affordable. Unfortunately, owning a vehicle will always require certain costs. Maintenance is necessary. Repairs are likely. Accidents can happen. Luckily, you can get auto protection coverage to reduce any unexpected high costs.
While your car insurance company can help you reduce any costs you might incur due to an accident or theft, your factory warranty or a vehicle protection plan can help cover maintenance and repair costs. The right car protection plan could save you thousands per year. In 2020 alone, drivers in the U.S. spent a total of $175 billion on repairs and maintenance for their vehicles. It's also worth considering that the older the vehicle is, the higher the likelihood that you'll have to pay for repairs, with the cost of maintaining a 10-year-old car over double that of a 5-year-old vehicle.
Whether you recently purchased a new car and you're coming to the end of the manufacturer's warranty, or you've just bought a second-hand vehicle with a few extra miles on it, one of the best ways to protect yourself against unwanted repair and maintenance bills is to consider an auto protection plan.
Different Types of Protection for Your Vehicle
When you buy a new vehicle at a dealership, the manufacturer includes what is known as a factory warranty or manufacturer's warranty in the price. This type of warranty covers the different components of your car for a certain period of time after your purchase. With this type of protection, you know that your warranty won't leave you paying high pricing out-of-pocket if anything goes wrong.
The two most common types of factory warranties are:
Bumper-to-Bumper Warranty
Also known as 'exclusionary,' this extensive warranty covers most systems and parts inside the vehicle, from the front bumper to the rear bumper, just like the name says. This type of warranty plan is so comprehensive that, unlike other coverage plans, a bumper-to-bumper warranty will only list the parts of the vehicle that are not covered in the contract.
Powertrain Warranty
This warranty protects the parts that make your car move, such as the engine, driveshaft, transmission, and front and rear-wheel drive systems. When dealing with this type of warranty, you might hear the expression 'stated component' because a powertrain warranty will only list the parts covered, contrasting with 'exclusionary' warranties.
Regardless of the type, factory warranties typically last between three to five years or until your vehicle reaches 36,000 or 60,000 miles. Learn more about the different types of warranty coverage.
Protection After Your Warranty Expires
While manufacturer's warranties are excellent, when they run out, you're the one responsible for paying any maintenance and repair costs on your own. However, a vehicle protection plan or extended warranty can assist you in covering costs you may incur after your initial factory warranty expires.
When you need a protection plan after your warranty expires, it is important to shop around and compare plans. Not just to get the right price but to make sure you select the best coverage and provider for your particular needs.
At Endurance, we make sure to help you find the right price for your budget while also ensuring you find the right coverage for your vehicle. Because of this process, we're proud to offer the most comprehensive—and flexible—vehicle service contracts in the country.
For an even more in-depth breakdown on why Endurance may have the right vehicle service contract for you, we've compared our plans to another provider of auto protection plans. Read how Endurance compares to CARCHEX extended warranties.
The Companies
Endurance
Empowering Confidence for the Road Ahead™ since 2006, Endurance offers drivers comprehensive and flexible vehicle protection plans to cover every potential need and to fit any budget. We have six different levels of coverage, each coming with different pricing, additional benefits and overall perks to go along with what your initial plan covers. You can be sure you'll find the right protection for your needs and budget. Endurance is also the direct administer of our plans, meaning we handle everything from quote to claim with no middleman or run around.
CARCHEX
CARCHEX is well-known for extended vehicle protection or extended warranties and acts as a consumer advocate to help drivers throughout the ownership of their vehicles. As a reseller, CARCHEX is not a direct administrator, but it has a known reputation for extended vehicle coverage. CARCHEX is a prominent name in the industry and offers vehicle protection products to its customers from other vehicle service providers.
The Plans
With both Endurance and CARCHEX, you'll have access to a wide range of coverage options. It's worth conducting some research when picking the coverage that's right for you. To help you get started, below is a rundown of the different auto protection plans offered by Endurance and CARCHEX.
Endurance Vehicle Protection Plans
Our newest package, this protection plan includes coverage for your maintenance costs that aren't always included in other plans or with warranty providers. This includes essential yet often overlooked services, such as oil and filter changes, brake pad and wiper blade replacements, and more comprehensive component coverage.
This exclusionary coverage plan protects your vehicle from sudden breakdowns and has a small list of excluded components. This plan is ideal if you rely heavily on your car's reliability and want the closest option to a manufacturer's warranty.
The Superior plan offers the most comprehensive component coverage available, featuring hundreds of specific components and bolstering the highest level of stated component coverage available.
This is the ideal plan for drivers with high-mileage vehicles up to 150,000 miles. This package features select lubricated internal parts of the engine, transmission, and drive axle assembly. Other vital components such as electrical, cooling, A/C, heating, and fuel systems are also covered in this plan.
This is the most affordable powertrain plan available, protecting the most essential parts of your car that often end up costing you the most money at a repair facility, including lubricated parts of the engine, transmission, and water pump. 
A level up on the Secure plan with Endurance, a Secure Plus plan offers protection against vital vehicle components like your brakes, engine, transmission, air conditioning, and steering. Electrical components and other parts also are included in this coverage option.
CARCHEX Warranties
Titanium Coverage
This is the most extensive protection plan offered by CARCHEX and can often be comparable to a factory warranty with a smaller list of excluded components. They also provide maximum breakdown protection for your vehicle. CARCHEX offers a handful of providers to choose from for this coverage.
Platinum Coverage
Just shy of "bumper-to-bumper" coverage, this is the highest level of stated-component coverage offered by CARCHEX and includes all the major systems in your car. The contracts cover hundreds of specific components, including all of those listed in the Gold, Silver and Bronze plans.
Gold Coverage
A flexible coverage package suitable for vehicles with over 60,000 miles. This plan covers components from the major systems across your vehicle and can be considered flexible in terms of coverage and cost.
Silver Coverage
More than a standard powertrain warranty, this plan covers the essentials and major systems of your vehicle, such as your electrical, air conditioning and fuel delivery systems. There are different term lengths and contracts available through multiple providers.
Bronze Coverage
This is the simplest plan offered by CARCHEX. The Bronze package offers basic coverage for common or expensive repairs for your engine and transmission and is equivalent to a powertrain or drivetrain warranty.
The Endurance Difference
Whether you are looking at an extended car warranty, a vehicle service contract, or any other type of auto protection plan, choosing the best coverage for your vehicle is an important decision. Select a plan that will offer you the best pricing option for your budget and provide you with flexible, comprehensive coverage and the best customer service available. Be sure to look carefully at the specific parts and exclusions that come with your chosen level of coverage for an even more informed decision.
Thankfully, you may not have to search for long as Endurance is one of the country's leading providers of vehicle protection. Our plans were crafted by auto industry experts and offer coverage for all needs and all budgets.
Other Endurance Benefits
Each of the Endurance auto protection plans come with a host of great features at no extra cost, including 24/7 roadside assistance and towing, substitute transport, and trip interruption reimbursement. Customers also receive free Endurance Elite Benefits for 12 months with any one of our protection plans. Elite gives you access to even more everyday driver benefits like  key fob replacements, and up to two replaced or repaired tires per year.
For even more comprehensive coverage that can also save you money on regular maintenance like oil changes, tire rotations or alignments, and even state safety inspection services, look no further than EnduranceAdvantage. Our most comprehensive protection option, this plan covers you for up to $3,500 in regular maintenance costs each year. Visit a licensed repair shop, present your Endurance vehicle service contract, and all that's left for you to do is wait for repairs to be completed.  
To learn more about the coverage plans available to you at Endurance, request a free, no-obligation quote. You can also visit our Learning Center for all you need to know about protecting your vehicle.
More like this
Comparisons

There is nothing quite like the feeling of buying a brand-new car from a dealership. The thrill of the all-new interior, that "new car smell," and the peace of mind..

Read More

Comparisons

No matter the time of year, few things give you as much freedom as owning a car. After all, whether you're dealing with rain, snow or shine, a car can..

Read More

Comparisons

Owning a car isn't cheap. In fact, the annual cost of owning a new car is rising, with the AAA recently putting the figure around the $10,000 mark as of..

Read More