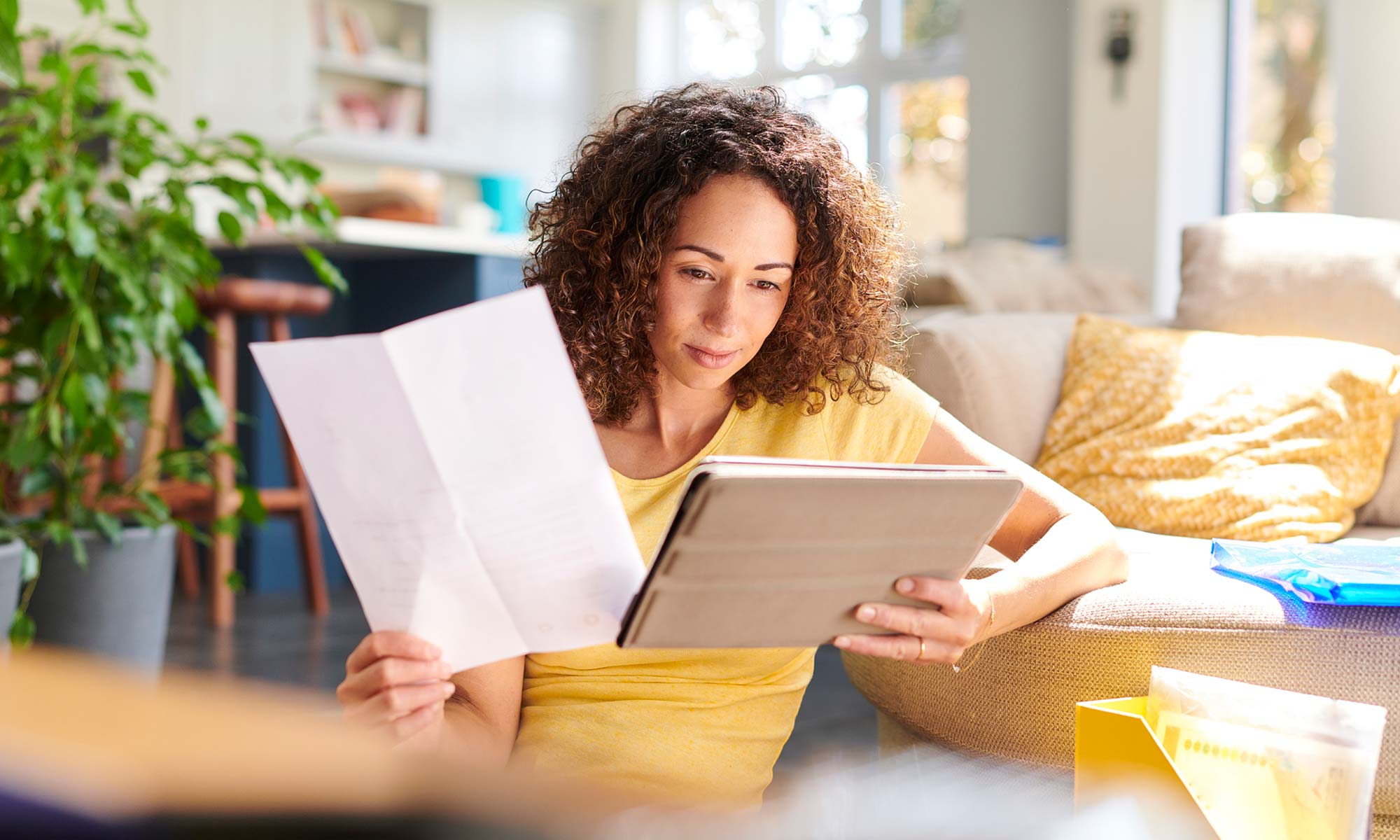 Whether it's to visit friends or family, a quick trip to the store, or you're off on a long road trip, having a vehicle you can rely on is essential during the spring and summer months. But when it comes to hitting the open road, even the most reliable or well-maintained vehicles can experience a breakdown. And without the help of your vehicle's factory warranty, you could be left paying for these repairs yourself. 
By getting a quote for an extended auto warranty or a vehicle service contract, like a vehicle protection plan from Endurance, you can find the breakdown protection your car needs for unexpected and costly repairs. 
Why Get a Quote for an Extended Warranty?
When purchasing a brand new car directly from a dealership, you will usually have the protection of a warranty provided by the manufacturer, aka a manufacturer's or factory warranty. These warranties are designed to protect you from repairs caused by issues during the manufacturing process. However, depending on your automaker, this warranty coverage will vary in terms of coverage and length. 
For example, many automakers will provide owners with bumper-to-bumper and powertrain warranty coverage. Each covers different vehicle components and will last for a different amount of time, such as a bumper-to-bumper warranty typically lasting anywhere from 3 years/36,000 miles, while powertrain coverage usually lasts for 5 years/60,000 miles. Depending on the automaker, some factory warranty coverages can go up to 10 years/100,000 miles. But regardless of how long your vehicle's manufacturer provides factory warranty coverage, it will eventually end, meaning you'll be on the hook financially for any repairs — unless you get an extended warranty.
Like a factory warranty, extended warranties can come directly from your automaker and will provider many of the same kinds of coverage. However, depending on your automaker, you may not be able to purchase an extended auto warranty if your factory coverage has already expired. So if you have recently purchased a brand new car at a dealership within the last three to five years, check to see if your factory warranty coverage is still active. 
Another way you can get coverage for your vehicle is with a vehicle service contract (VSC). These types of vehicle protection plans are available through third-party providers, such as us at Endurance, CARCHEX, Carshield, Protect My Car, autpom! and more, and are sometimes referred to as extended warranties. But, while they are not "warranties" by definition, vehicle service contracts can provide the same breakdown protection as a factory warranty or an extended warranty from an automaker without some of the restrictions. For example, a VSC can be purchased throughout a vehicle's ownership, making them an excellent option for those looking to buy a used car or those who cannot get an extended warranty from the automaker. VSCs will also allow you to take your vehicle to any certified repair shop of your choice for repairs, while automakers will usually limit you to getting repairs done at the dealership or specifically authorized shops. 
To find the extended warranty or VSC right for you and your vehicle, getting a quote can help. For example, by requesting a free, no-obligation quote from Endurance, you can view the various levels of coverage available to see which meet your needs and fit your budget. However, before requesting a quote from Endurance, it's vital to remember that any extended warranty or VSC you purchase will differ from a car insurance or mechanical breakdown insurance (aka car repair insurance) policy.
How to Get a Quote from Endurance
Before getting coverage for your car, you will first need to get a quote. This will not only give you an estimate of how much the coverage will cost, but it will also tell you which plans are best suited for your car and your needs. Different plans cover different components, and not every plan will work for your particular vehicle. Getting a quote will help you understand the difference between the plans and how each one can help you stay covered. 
Visit the Endurance Website 
To get started requesting a quote from Endurance, you will first need to visit the Endurance website. Here you can learn more about Endurance, browse through customer reviews from reputable sites such as Trustpilot and the Better Business Bureau (BBB), and even get the answers to some of your most frequently asked questions (FAQs) regarding vehicle protection plans. You can also look at a few of the various levels of coverage available from Endurance by visiting the "Coverage Plans" page. 
Here, you can quickly see a side-by-side comparison of some of our most popular plans, such as the budget-friendly Secure starting as low as $79/month, the Advantage plan and its available $3,500 in routine maintenance savings or the comprehensive exclusionary coverage of the Supreme plan. You can also visit the Endurance blog, which features hundreds of articles on various topics like extended warranty explanations and comparison guides, DIY maintenance how-tos and much more to help you take care of your vehicle year-round.
Enter Your Vehicle's Information 
After you have taken the time to familiarize yourself with Endurance, the next step will be to fill out the quote form that will ask you for some information about your vehicle. This includes things like: 
The make of your vehicle
The model of your vehicle
The model year of your vehicle
Once filled out, a popup will appear that requires a few more pieces of information before you can fully get started with your quote. This information will include: will also ask you for your contact information, which includes: 
Your name
Your email address
Your Phone number
Find a Plan that Works for You 
After submitting the form, one of our award-winning Endurance representatives will follow up with you about your quote. Once connected, they will consider all of your information and develop a customized plan that will give you the best possible coverage for your car. This will also include a price quote to see which one makes the most sense for your budget and your vehicle. 
Older, high-mileage vehicles are more likely to experience breakdowns and have serious issues, so it is important to expect a higher quote than one you might get for a newer, late-model car. But, even if your car is older, you will still be able to find the right level of coverage for it. Endurance has plans for every car, including high-mileage vehicles, those with salvaged or rebuilt titles, Canadian Gray Market vehicles and vehicles used for rideshare and delivery services. Even high-end luxury vehicles from automakers like BMW, Porsche, Audi, Mercedes-Benz and more can get coverage with Endurance, so you can be sure there is a plan for you.  
Receive Your Membership Packet 
Once you have chosen a plan and finalized your contract, Endurance will send you your membership packet. This packet will have all the documentation you need for your plan. This includes a hard copy of your contract and your Endurance membership card. Having these documents handy is crucial for when you need to file a claim or use your coverage at a repair shop. Be sure to hold onto your membership packet to reference it anytime you need to. This information is also available right in your hand by using the Endurance mobile app, including the standard benefits you can enjoy as an Endurance customer, such as 24/7 roadside assistance and towing, trip interruption coverage, and rental car reimbursements. You can also look at activating a year's worth of Endurance Elite Benefits, including tire replacements/repairs, collision discounts and more, which come with purchasing any Endurance plan and paying a small activation fee.  
How Does Endurance Work?
After reviewing your contract and confirming the level of coverage you want, there will be a waiting period before your coverage starts, usually around 30 days. You'll also be able to make any changes or cancel your policy altogether and receive a full refund as part of Endurance's 30-day money-back guarantee. If you choose to stick with your Endurance protection plan, you're covered once your policy is in effect you're covered!. However, depending on the plan you choose, some exclusions may apply, so always check your policy's fine print to ensure the components you need to be covered are covered. 
When you do need repairs done, it's simple. Use your available roadside assistance or drive your vehicle into the certified repair facility or ASE Certified mechanic of your choice and present your Endurance membership card. The shop will then contact Endurance and confirm that the necessary repairs are included with your policy. Once approved, you can sit back and rest easy, knowing that you'll get the help you need without worrying about paying out-of-pocket expensive repair bills, though some deductibles may apply. Endurance is also a direct provider of most of our coverage plans, meaning we cut out the middleman so we can work directly with you and the repair facility or mechanic throughout every step of your claims process.
If you have the Advantage plan from Endurance, you'll find that you have comprehensive breakdown protection combined with up to $3,500 in routine maintenance services, including up to three oil changes, alignment checks, tire rotations and more. Each Advantage plan will also help you prepare your vehicle for its next state safety inspection and provide several special, one-time services like a battery replacement, a brake pad/shoe replacement, cooling system maintenance and more.
Additionally, as an Endurance customer, you also can enjoy extra benefits and perks. These include standard benefits like 24/7 roadside assistance and towing, trip interruption coverage and rental car reimbursements to help give you peace of mind if you ever experience a breakdown away from home. And, with a small activation fee, you will also be able to enjoy a full year of Endurance Elite Benefits, which include things like up to two tire repairs or replacements per year, key fob replacement, and up to $1,000 in total loss protection. All of these services can be accessed using Endurance's mobile app. 
Protect Your Vehicle and Get Peace of Mind with Endurance
Having an Endurance auto protection plan is the best way to ensure that you and your car are protected when it comes to unexpected auto repairs and breakdowns, especially if you have an older, high-mileage vehicle. 
Getting a quote from Endurance that is customized to your car and perfectly suited for your needs is easy and only takes a few seconds to get started. All you need is your vehicle's make, model, year and mileage, and Endurance will find the ideal plan that will help keep your car running smoothly and protect you from unexpected trips to the repair shop. Filing a claim with Endurance is also easy. In fact, it can be done entirely at the certified repair facility or ASE Certified mechanic of your choice, regardless of the Endurance plan you choose.  
For more details on why Endurance is the right choice for protecting your vehicle, request a free, no-obligation quote. You can also speak directly with a customer service representative to help you find the right plan for you and your vehicle by calling (800) 253-8203. Additionally, the Endurance blog can be a great resource for finding more articles ranging from expert auto tips to make/model comparisons, extended warranty comparisons and FAQs, and more.
More like this
Endurance Info

If you have a phone and a vehicle, chances are you've received a robocall with an urgent message that your car's extended warranty is about to expire. These unsolicited calls..

Read More

Endurance Info

An extended warranty is a great way to protect your used car after your expired factory warranty. With great coverage options, affordable deductibles, and an easy claims process, Endurance leads..

Read More

Endurance Info

Owning a car is like owning freedom. Nothing beats knowing that at any given moment, you can grab your keys and go almost anywhere you want. Unfortunately, however, vehicle ownership..

Read More