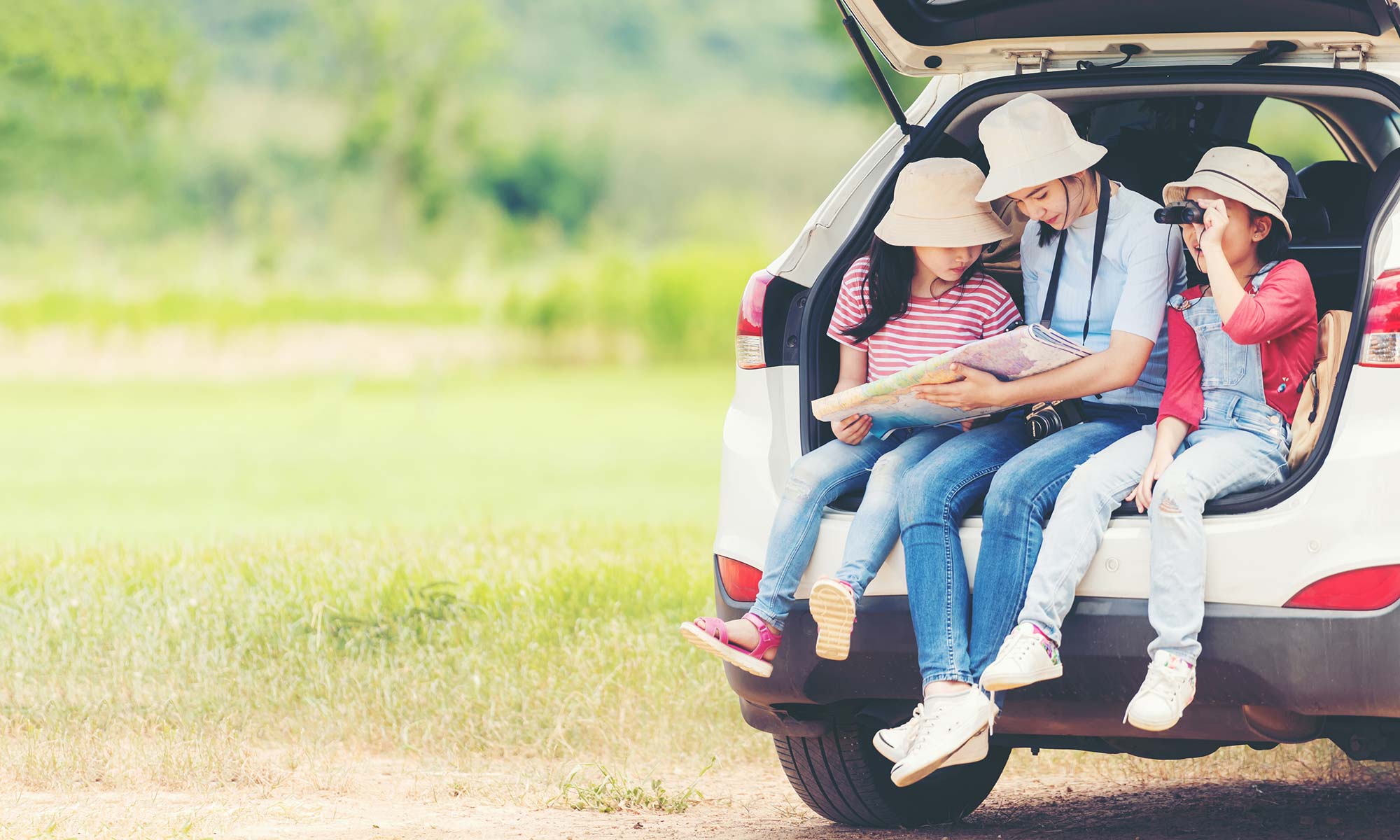 After over a year of being stuck inside, many car enthusiasts, adventurers, and weekend travelers alike are eager to get road-tripping. In fact, the experts at AAA forecasted Americans taking over 700 million trips in 2020 alone. This number is only expected to increase as many pandemic-related restrictions are lifted.
If you're getting ready to hit the open road, a little preparation can help make for a successful trip, especially if an unexpected or costly breakdown occurs. Here are some tips to help you get ready for your next road trip.
Road Trip Do's and Don'ts
Research
Road trips are typically lengthier rides, so knowing the ins and outs of the route you'll be taking is essential. Look for places like hotels, restaurants, rest stops, and gas stations along your selected route and save their information if needed later. While having the confidence of an Endurance auto protection plan can help you deal with the costs of repairs, it is still important to know there are places you can get food, water and lodging if any unexpected repairs keep you somewhere unplanned overnight.
If you are still researching where you'd like to go on your road trip, an app that we would recommend is "The Dyrt." This service will help you find nearby camping grounds and is a go-to resource for anyone looking to get out and enjoy time in nature. Another free resource for finding campsites along your route is freecampsites.net, but keep in mind that the free sites typically don't have restrooms or running water, which is why your research is essential before your departure.
Sites like Tripadvisor and other similar resources are also a great way to find new and exciting things to do along your way. AAA's Triptik is a great resource to help you find fun and unique road trip routes. You can see everything from an over 400 mile trip through Yellowstone and Grand Teton national parks or cruise through over 300 miles of sunny Southern California.
Don't be afraid that this will take the adventure out of your trip, as planning your route can give you a schedule to stick with – and avoid any sudden hiccups. Having the security of an auto protection plan can help cover you from the cost of any expensive and unexpected auto repairs.
You can even help ensure your vehicle is in tip-top shape before you hit the road with the help of EnduranceAdvantageTM and its unprecedented general maintenance coverage. As the most comprehensive plan available, not only are your vital components, but you'll be covered for up to $3,500 in essential preparation tasks like oil and filter changes, tire rotations, and alignment checks – helping you save money and have even more peace of mind throughout your trip.
Tell Someone Your Plans
Sharing your exact plan can feel unnecessary at first since you always expect to have your phone on you to contact someone in case of an emergency. This is especially crucial if you're traveling far away from roads or communities or in high elevation areas as cellular towers can be few and far between.
Share your road trip plans with a trusted friend or family before venturing out. Sharing your itinerary and schedule with someone who is not traveling with you is the best safety net to have for any potential troubles on the road. Be sure also to give them a list of the names, addresses, and phone numbers of those key locations you've marked along your route.
For more extended travels, setting up contact points in your schedule can keep people updated on your status and ensure your safety. Although cellular service isn't guaranteed everywhere, actively sharing your location on your mobile device with someone you trust is a good safety measure to take as well. If your vehicle breakdowns and you don't have service at the time, most devices will send out your last known location to them.
Backups and Extras
Whether it be a flat tire, not packing enough food or water, or only running out of gas, having backups of some essential items for yourself and your vehicle can help you be better prepared for the unexpected. There are several essentials to make sure you have before leaving on a road trip, as well as having extras of each just in case:
Portable Charger – If you're unable to find an outlet or your car battery dies, you'll be thankful you brought this. Taking it on hikes or anywhere yet undiscovered is a great idea.
Flashlight – Even though most modern smartphones have a "flashlight" app, don't put all your eggs in one basket. If your phone dies and you forgot your portable charger, an extra flashlight can help you deal with unexpected breakdowns in the evening.
Batteries – Whether it is for your portable charger, a flashlight, or any other kind of electronic you might have with you on your trip, having extra batteries is always a smart idea. Double-check which type of batteries your devices need before heading out on your trip as well to make sure you're good to go.
Sun-Screen – If you're an avid road-tripper who enjoys taking long hikes, laying out in the sun, or in case you're stuck on the side of the road, you'll be thankful you have some extra sunscreen available.
First-Aid – Injuries while out site seeing or getting an accidental cut can happen when we least expect it, so make sure your safety is your number one priority. Be sure that your first-aid kit has the essentials, such as bandages, antiseptic ointments, ibuprofen, gloves, and gauze. Pack extra of any prescribed medications your or your travel companions may have as well, as access to a pharmacy may be tricky if caught in an unexpected breakdown.
Blankets – Whether you're looking to have a picnic, doing some sunbathing, or just to have for those cold and chilly nights, bring a nice big blanket for your leisure and relaxation times.
Food and Water – Trips are often a great time to get out and experience the local area's cuisines. However, packing extra essentials like non-perishable foods, bottled water and other kinds of drinks or snacks can help keep you and your companions well-nourished if you are caught waiting for repair or towing services.
Here at Endurance, we're proud to offer free 24/7 roadside assistance for one year, as well as other amazing perks as a part of our Endurance Elite Benefits that come with the purchase of any protection plan. All you need to do when you experience a breakdown is to give us a call anytime you need towing assistance. From there, we'll help get you and your vehicle to the nearest licensed repair facility to get you back on the road faster. Endurance customers often ask us for specific items or components to help them get back on the road when dealing with roadside assistance calls. So before you go on your next road trip, ensure your vehicle is prepared by stocking up on the top 5 items most requested items we're asked for during a vehicle breakdown.
Gas
Spare Tire
Oil
Tow Rope
A Small Toolbox
Ensuring your car is ready for the long journey ahead can feel like a hassle, so that's why we put together the best practices to care for your vehicle, according to the auto experts, to help you worry about one less thing.
Stay Safe on the Road
As with any first-aid emergency, safety is also vital when dealing with any car or truck. Pay attention to the road conditions, especially during inclement weather. Follow the posted speed limits and if you do experience a breakdown, be sure to pull your vehicle completely to the side of the road to avoid any potential accidents or traffic backups.
Hit The Road Worry-Free with Endurance
Whether you're getting ready for your first road trip of the summer or your 20th, it is always a good time to protect your car or truck with the help of an Endurance protection plan. Upgrade to EnduranceAdvantage, and you can also receive up to $3,500 in regular maintenance costs to help you keep your vehicle in road trip shape. That means essential services like oil changes, tire rotations, and more are all covered at no cost to you.
You can also gain even more peace of mind thanks to a free year's worth of Endurance Elite Benefits with every auto protection plan. You'll have access to perks like 24/7 roadside assistance and tire repair or replacement to help you get back to your road trip as fast as possible.
For more information on any one of Endurance's auto protection plans, visit us online today and request a free, no-obligation quote. Our Learning Center is also an excellent resource, with informative and helpful articles on common maintenance problems, FAQs, expert tips, and more.
More like this
Travel

With the cooler months creeping in, it's the perfect time to begin planning a fall road trip to enjoy the best of what the season brings. However, weather conditions during..

Read More

Travel

In the warmer weather of summer, many people plan off-road excursions and road trips with the entire family. The only thing that can ruin these outdoor adventures is an unexpected..

Read More

Travel

Thanksgiving is fast approaching, and if you're like many across the country, you're probably gearing up to head home (or somewhere) to spend quality time with loved ones and enjoy..

Read More