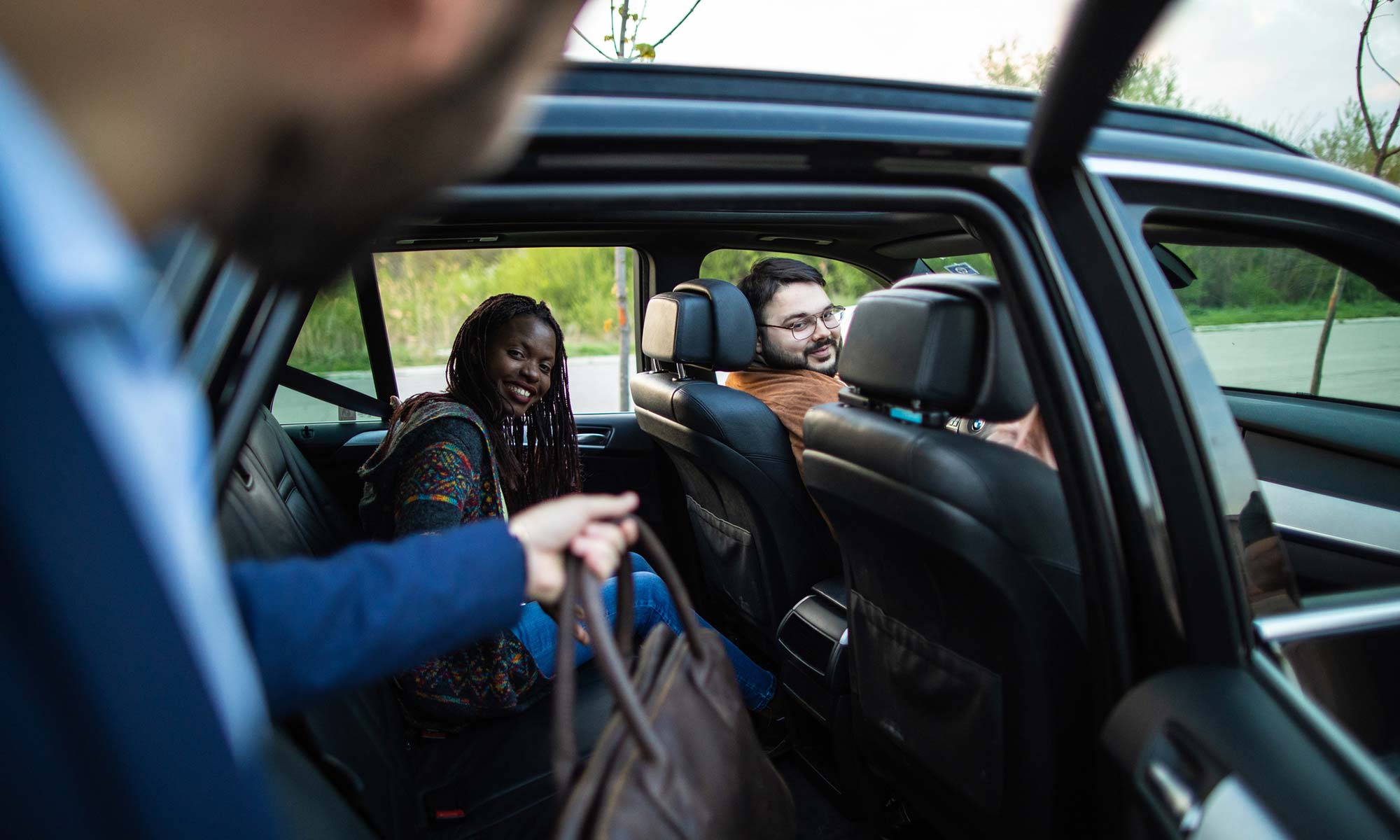 The rideshare and delivery driver industry is booming. Even amid the COVID-19 pandemic, the global rideshare industry is estimated to grow from $85.8 billion in 2021 to $185.1 billion in 2026. Delivery drivers especially have become vital, helping to provide groceries and other goods directly to their doors. The global food delivery industry alone is projected to increase by over 10% each year.
As the demand for delivery and rideshare drivers increases, so does the need for protection from unexpected breakdowns and costly repairs, especially for those that happen while on the job or are not covered by your auto insurance coverage. Everyday drivers can find protection with an extended auto warranty or vehicle service contract, but many rideshare and delivery drivers cannot find this type of breakdown coverage.
The extra strain placed on heavily used high-mileage vehicles is more likely to cause unexpected repairs and require more regular maintenance. Because of this increased risk, many third-party warranty providers will often avoid providing coverage for heavily used or high-mileage vehicles. However, both rideshare and delivery drivers can get peace of mind knowing they're protected from unexpected breakdowns and expensive repair bills – with EnduranceAdvantage™.
How Can Endurance Help Cover Rideshare and Delivery Drivers?
The millions of DoorDash, Uber or Uber Eats, Lyft, and other rideshare and delivery drivers are often covered in the event of an accident, theft, or damage caused by severe weather. This coverage comes from either their personal auto insurance policy or one provided by the rideshare or delivery company they work for. 
Rideshare insurance is required for anyone driving passengers in their vehicles, though delivery drivers do not need this type of coverage. But despite having extensive coverage from accidents or other insured damages, it can be difficult for these drivers to find providers that offer breakdown coverage.
With a vehicle protection plan like EnduranceAdvantage, rideshare and delivery drivers can receive all the coverage they need. This auto protection package offers both affordable pricing for breakdown protection and industry-leading maintenance coverage.
How Endurance
Advantage
Help Rideshare and Delivery Drivers
While many extended warranty providers exclude commercially used vehicles, EnduranceAdvantage customers receive unrivaled eligibility, including commercially used vehicles, such as those rideshare and delivery drivers, though surcharges will apply. Coverage for salvaged or rebuilt vehicles, Canadian Grey Market vehicles, and those with diesel engines are also eligible with a surcharge.
In total, there are three different levels of EnduranceAdvantage available:
Prime

—

This

is the perfect package for anyone looking for an affordable protection plan while still having comprehensive coverage. Ideal for daily drivers, the Prime plan offers component coverage for vehicles 20 years old or newer and with unlimited odometer mileage upon plan initiation.

Plus

— One

step above the Prime plan in terms of overall coverage, the Plus plan is perfect for daily to moderate-use drivers who are looking for inclusive coverage at a fantastic price. This plan is also ideal for vehicles 15 years old or newer with up to 200,000 miles.

Preferred

—

The most comprehensive protection package available on the market today, the Preferred plan is an excellent choice for rideshare or delivery drivers. Ideal for heavy-duty drivers and those looking for total protection, the Preferred plan covers vehicles 10 years old or newer with up to 150,000 miles, with both seals and gaskets included.
Along with providing comprehensive coverage, each level of EnduranceAdvantage also comes with up to $3,500 in regular maintenance coverages. This means you can get essential services such as three oil and filter changes, tire rotations, engine diagnostic exams, and more covered at no additional cost to you. 
There are even several special, one-time services available for even more coverage and savings, including:
Brake Pads/Shoe Replacement

Cooling

System Maintenance

Front or Rear Wiper Blade Set Replacement

Battery Replacement

Scheduled Service Coverage
Each Endurance protection plan, including EnduranceAdvantage, also comes with additional benefits as standard, regardless of the plan you choose. 
These include:
24/7 Roadside Assistance

— Unexpected repairs and other issues never come at a convenient time. If you happen to experience a breakdown while on the road away from home, Endurance can help get you to the

nearest certified repair facility

with 24/7 roadside assistance. 

Substitute Transportation

— If your vehicle requires extensive or prolonged repairs, Endurance can help by offering you a rental car reimbursement from a licensed rental car company while repairs are completed.

Trip Interruption Coverage

— No one enjoys having their

road trip

or vacation

cut short by an unexpected breakdown. That is why if you need repairs and are over 100 miles away from your home, Endurance will reimburse you for food and lodging for up to three days.
Save Even More with Endurance Elite Benefits
Along with the standard 24/7 roadside assistance, substitute transportation, and trip interruption coverage, each Endurance protection plan also comes with 1 year of free Endurance Elite Benefits. These Elite Benefits can help both everyday drivers or those with commercially used vehicles save even more by offering perks and savings such as:
Up to 2 Tire Repair/Replacements

— Our priority is to make

 your rideshare and delivery driving experience as smooth as possible. To help, Endurance will reimburse you for up to 2 replaced or repaired tires each year.

Key Fob Replacements

—

We all can misplace our keys from time to time, but with your Elite Benefits, you can receive up to $500 towards replacements for lost or broken keys.

Collision Discount

—

If you are ever in an accident, receive up to $500 per covered collision (up to a $1,000 limit).

Total Loss Protection

—

If your vehicle is ever deemed a total loss, you can receive up to $1,000 towards the purchase of a replacement vehicle.
Protect Your Rideshare or Delivery Vehicle
For rideshare and delivery drivers, having a safe and reliable vehicle is an essential part of the job. Avoid breakdowns and protect yourself from costly repairs that happen on the job with EnduranceAdvantage. Providing comprehensive component coverage, expanded eligibility, and up to $3,500 in regular maintenance benefits, you can rest easy knowing your commercial vehicle is protected from unexpected repairs. Endurance customers also receive 1 year of Elite Benefits for free with the purchase of any vehicle protection plan.
For more information, request a free, no-obligation quote to learn more about how Endurance can help protect your rideshare or delivery vehicle. Our Learning Center can also be a great resource, providing articles on various topics, such as expert auto tips, FAQs, and more.
More like this
Endurance Info

If you have a phone and a vehicle, chances are you've received a robocall with an urgent message that your car's extended warranty is about to expire. These unsolicited calls..

Read More

Endurance Info

An extended warranty is a great way to protect your used car after your expired factory warranty. With great coverage options, affordable deductibles, and an easy claims process, Endurance leads..

Read More

Endurance Info

Owning a car is like owning freedom. Nothing beats knowing that at any given moment, you can grab your keys and go almost anywhere you want. Unfortunately, however, vehicle ownership..

Read More