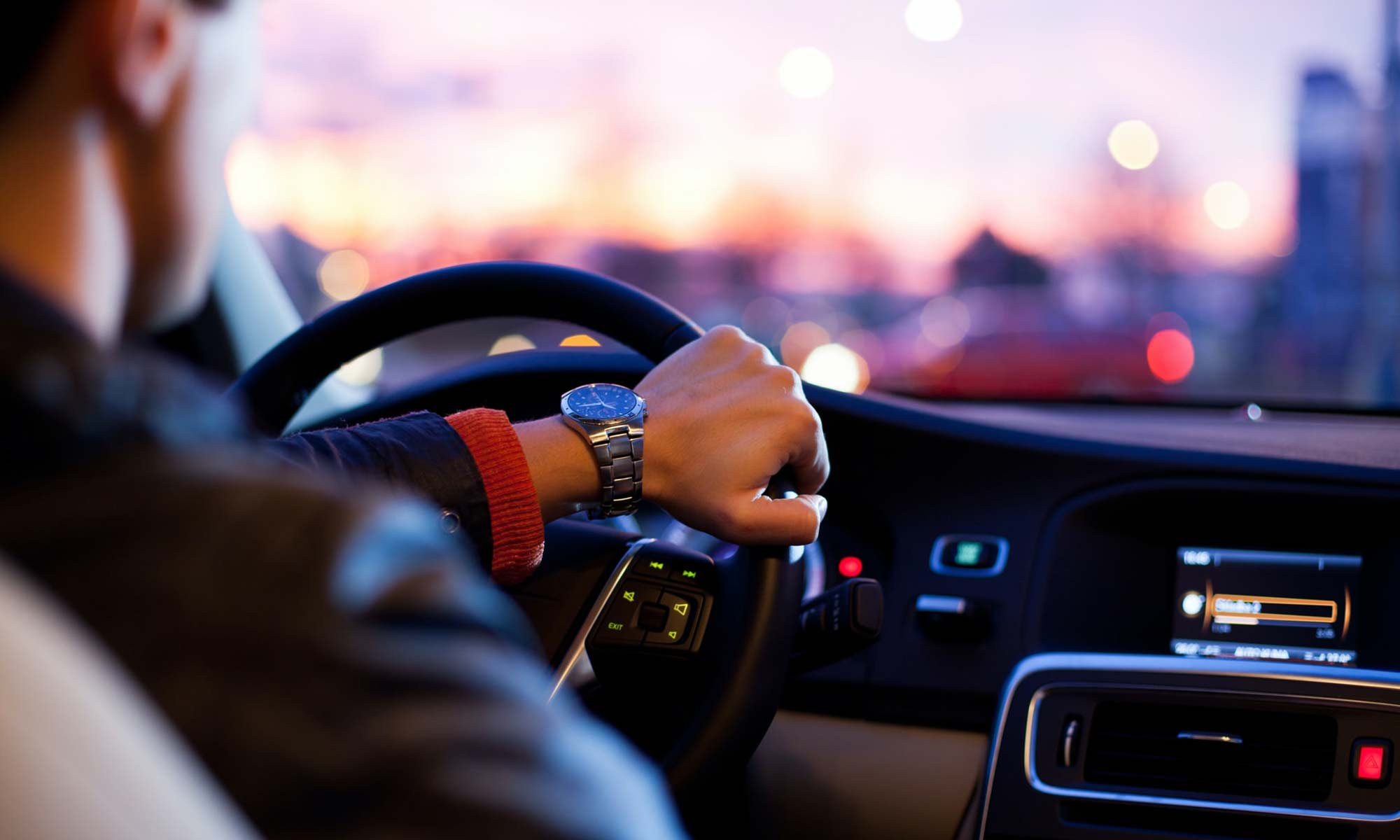 An extra income stream can really make a big difference in your budget. People who take on flexible, part-time work such as rideshare driving often use the additional earnings to pay down debt, save for splurges, or to supplement their income as they look for a full-time or better-paying position. 
If you currently own a vehicle, you may be able to make meaningful extra income that can help you with budgeting and also teach you some new skills.
How to Make Money With Your Car
There are many options for people looking to make money with their car, and sometimes it seems more are appearing every day. Beyond the ubiquitous Uber and Lyft opportunities, there are also dozens of smaller flexible jobs requiring a vehicle that you can take part in.
These jobs are easy to fit in even if you have a full-time role because they allow workers to make their own hours and work when convenient. They also allow for weekly or in some cases daily payouts, which can really help when money is tight. Being able to access earnings faster helps many workers who are on tight budgets keep up with their bills. 
These are just a few of the most reliable money-making opportunities you can do if you have a qualifying personal vehicle. 
Rideshare

—Many are turning to rideshare services like Lyft and Uber during the pandemic. With a mask and proper sanitization, taking

rideshare is considered safer

than public transportation since there are fewer people, it's easier to distance, and there are fewer shared surfaces. Pandemic or not, rideshare services provide a convenient and flexible job for unemployed and underemployed people. Both rideshare companies are also well known for offering bonuses and surge pricing during busy times of day, so drivers who are able to participate have a chance at more earnings. 

Food delivery

—Immediate food services like UberEats, DoorDash, and GrubHub have helped many car owners make a living with very little human interaction. Many apps allow for contactless drop-off, or contact is incredibly minimal. This type of gig work is also flexible, and apps often have special bonus periods or surge periods that can double or even triple earnings if drivers participate.

Grocery delivery

—Apps like Instacart make it easy to get started delivering groceries in your neighborhood. You will be helping people who cannot leave home due to health concerns, childcare issues, and more. The app has an option for tipping, and also gives shoppers and delivery drivers opportunities to earn bonuses for referrals and five-star reviews.

Package delivery

—Essential workers for FedEx and UPS have been delivering packages throughout the pandemic and well before it, but did you know that both companies offer flexible, part-time work using your own vehicle? Retail giant

Amazon also has flex drivers

to deliver packages using their own vehicle, and big delivery giants like FedEx and UPS

also hire workers

to use

their own car

, with mileage reimbursement: 

Renting your car out

—If you don't need your car day-to-day, you can make money renting it out via services like

HyreCar or Turo

. These platforms allow you to rent your vehicle to another person, who can use it for rideshare or personal use. You can also cash out your earnings easily via these services.
Things to Consider Before Using Your Car to Make More Money
Starting a side job using your personal vehicle isn't something people do on a whim. Make sure to consider the possible costs, and if they outweigh the benefits. There are risks to doing this type of gig work, and it's important to be aware of them before starting.
Safety precautions

—Choose the times of day and areas where you feel comfortable driving. Plus, Uber and Lyft annually release safety reports to ensure drivers like yourself are well-informed on current events. Some drivers prefer to drive during the day to avoid inebriated passengers in the late evening/early morning. 

Pay out of pocket expenses

—In some cases, your insurance costs may increase. Some insurance providers refuse to cover rideshare drivers as well, so research on your own before committing. Other expenses include increased gas purchases, cleaning supplies, and more. For example, if someone is sick in your vehicle, you will likely have to pay out of pocket for cleaning and wait for reimbursement.

Onboarding tasks

—Some gig workers may be surprised by the number of tasks required prior to driving. Before driving rideshare, an inspection is required. Even if you're not planning to drive Uber or Lyft, it may be a good idea to have an inspection or check-up done on your car. Take care of

general maintenance tasks

like

oil changes

, to prevent additional wear and tear. Other tasks you may need to complete include a background check, and providing proof of car insurance.

Taxes—For those who have never been self-employed or worked a 1099 contracting job before, it may be difficult to understand taxes and write-offs for this type of work. The IRS has plenty of information on what you can and cannot write off, and anyone interested should check out that information before starting work, so they keep any records and receipts they may need.
Endurance Warranty Provides Comprehensive Coverage
Endurance extended warranties provide access to many great perks and benefits. An extended vehicle warranty helps save money on costly car repairs, which can offset the financial burden of breakdowns. Now that you're relying on your vehicle for income, this is especially important. The warranty plan includes things like key fob replacement and reimbursement for repairs and maintenance.
Endurance Warranty holders also have access to Endurance Elite benefits which comes with $250 in reward vouchers, key fob replacement, tire replacement/repair, and more. This membership also includes perks like 24/7 roadside assistance, which can come in handy if you break down during a shift. The assistance program will send a tow truck or repair tech out to assist you anywhere you are. 
If you need a rental because of a breakdown covered by your warranty, Endurance will reimburse you for any rental car fees or public transportation costs.
Endurance Warranty also provides trip interruption coverage, so you can get funds for lodging and food if your car breaks down more than 100 miles from home. 
Frequently Asked Questions: Making Money With Your Car
How can I make money with my personal car?
You can make money from your personal car by using it for rideshare, food delivery, package delivery, or renting it out entirely. Many people work for multiple apps in order to maximize their earnings, which you can also do if you desire. Check Facebook for rideshare and gig workgroups in your area. Many rideshare and gig workers share tips and tricks in these groups, and they will be able to answer specific questions about work in your area.
What driving app pays the most? 
This is variable depending on your market and the time of year. A Lyft or Uber drive in a highly populated city without widespread public transit will make more, but a food delivery driver in a densely populated urban area may make even more if orders are frequent enough. There are also busy days and nights such as Halloween, New Year's Eve, and more. 
Talk to other drivers in your area and check third-party online resources like The Rideshare Guy for unbiased information. Also, pay attention to promotions in the app for drivers and surge pricing. Many times, there will be opportunities to earn more if drivers complete tasks according to certain criteria or participate in high-volume challenges.
Is there extended warranty protection for Rideshare drivers?
Learn more about your options by requesting a no-obligation quote below. With tons of options available, our team can help you find the perfect extended warranty plan to help you get back on the road in no time.
More like this
Finance

Calling the U.S. auto market of the past few years "unusual" is an understatement. The effects of the COVID-19 pandemic, manufacturing slow-downs, and low inventories have challenged car buyers. The..

Read More

Finance

For many car enthusiasts around the world, finally saving up enough money to purchase a luxury car is a huge goal in life. Whether that new car is manufactured by..

Read More

Finance

With the annual cost of car ownership only ever on the increase, it isn't surprising that so many drivers are investing in extended warranties. After all, why empty your wallet..

Read More