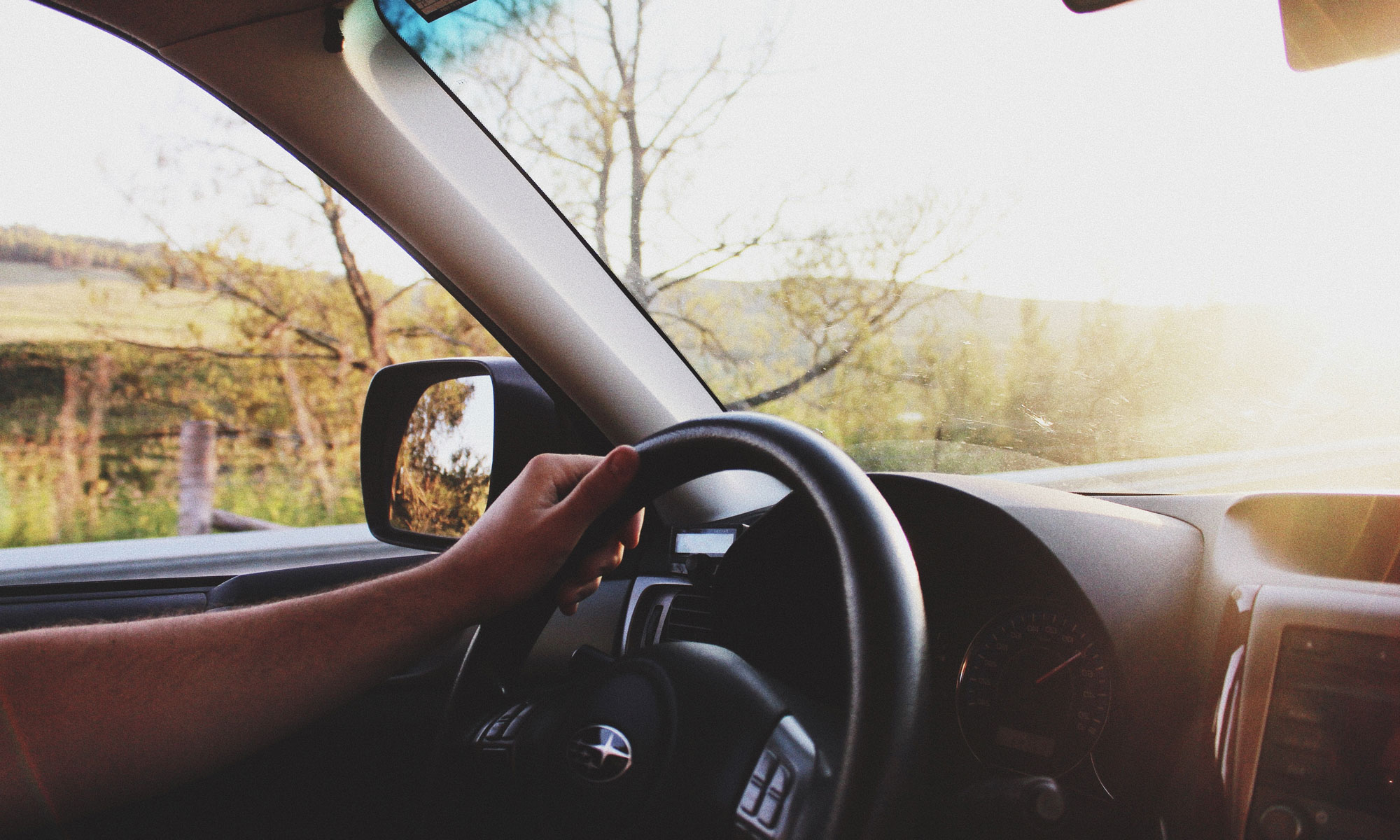 Getting an extended warranty for your old, used car (or even a brand new car) is a lot like shopping for the car itself. And depending on your vehicle and the level of coverage you're looking for to help with car repairs, you could be left paying for a plan you might not entirely need. 
Instead, you can avoid overpaying for extras you don't need by asking the right questions to ensure the coverage plan you're considering is right for you.
Why Kinds of Extended Warranties Can I Get for My Vehicle?
When it comes to protecting their vehicles, many car owners may think that just having an insurance policy is fine. But that's not the case, as car insurance can only help you if your car was damaged in an accident, by inclement weather or if your vehicle was stolen. Even mechanical breakdown insurance (MBI) can't help you with everything, which is where a warranty can help.
Still, while helpful, many car owners hear the term "extended warranty" and immediately think someone is trying to scam them. But the truth is, with the right extended warranty provider (or a vehicle service contract provider) and the right plan, there's no need to worry. In fact, by doing your research, you can be confident you'll find protection from major repair costs and breakdowns, just like a manufacturer's warranty you'd get when purchasing a brand new car right from a dealership. 
And while having the right plan can help give you peace of mind, finding it can be easier said than done. But, having a deeper understanding of an extended car warranty policy, including the two main types of policies you can find, can help you determine which type works best for you.  
Exclusionary Policies:

Also referred to as "

exclusionary coverage

," these policies are some of the most comprehensive you can find. They included hundreds of covered repairs with a small list of exclusions (hence the name). These types of policies may also be referred to as

bumper-to-bumper warranties

. However, no extended warranty or VSC coverage will be as comprehensive as what a car's original factory warranty covers. 

Stated Component:

While an exclusionary policy will cover all auto repairs except those listed as an exclusion, state component policies are the opposite. This simply means that you'll find precisely what components

are

covered, so you can check to ensure things you need coverage on are included. For example, there will be an engine section that will list all components covered under warranty. 
When it comes to finding an extended warranty for your vehicle, knowing the different types of policies you can find and knowing what they may (or may not) cover can be vital. But when it comes to finding comprehensive breakdown protection while also saving on your car's essential maintenance needs, no plan on the market can help you the way an Advantage auto protection plan from Endurance can. 
With Advantage, you can get the peace of mind you're looking for when it comes to unexpected breakdowns and repairs while saving up to $3,500 in yearly maintenance services. That means you can get essentials like engine diagnostic exams, tire rotations, and more included—at no additional cost to you. You'll even be able to utilize several special, one-time services like cooling system maintenance, a battery replacement and more to give you even more coverage and savings. 
How to Read an Extended Warranty or Vehicle Service Contract Policy
Just as you should do before signing any extended warranty or vehicle service contract (VSC), it's crucial to read through and understand the fine print. After all, various requirements, coverage limits, and more can all make the difference between finding the right plan for you or not. 
So to help you, here's what you should look for when reviewing an extended auto warranty or vehicle service contract you are considering: 
Maintenance Requirements:

Many warranties only require vehicle owners to adhere to the

owner's manual

for proper

preventative maintenance

. However, it's important to check because some policies require you to get additional maintenance. For example, your owner's manual might recommend an oil change every 6,000 miles, but a warranty's maintenance requirement may insist you change the oil every 3,000 miles.

Steps to File a Claim:

Even the most well-maintained vehicles can break down unexpectedly. That's why taking the time to familiarize yourself with the proper steps in

filing a claim

can help you avoid any unnecessary issues whenever you experience a breakdown and need repairs. Be sure also to ask if any deductibles may apply.

Important Phone Numbers:

Take down the contact information for important things like roadside assistance, vehicle repair shops, and more covered under your warranty. Saving these numbers ahead of time can make filing a claim or calling for roadside assistance less stressful or time-consuming.

Additional Perks & Benefits:

If your policy comes with additional benefits, look for how to access them and use them. For example, does your policy cover trip interruption costs? Are you provided 24/7 roadside assistance and towing services? These are important questions to consider as you don't want to miss out on things that will prolong the life of your car because you didn't do your homework. But, when you have

an Endurance vehicle protection plan

, you can find everything your policy offers while getting updates on your coverage, your claims status and your additional perks and benefits, including calling for roadside assistance, directly through the

Endurance Mobile app

. 
Questions to Ask When Shopping for an Extended Warranty or VSC
While understanding the ins and outs of the various extended warranties or VSCs you're considering can help you narrow down your coverage options, you'll learn even more by asking the right questions, including:
What Are the Exclusions in My Policy?

By knowing what is and isn't covered in your plan, you can be confident you're getting the coverage your vehicle needs, such as coverage for your drivetrain, powertrain, and more.

Does the Policy Cover Wear & Tear Components?

For example,

powertrain warranties

are available that specifically cover wear and tear components, making it a great choice if you have a newer vehicle you're planning on keeping. For older vehicles, you may want something different.

Are There Other Contract Levels Available?

Not every extended warranty or VSC will give you the same help when paying repair bills, so it's highly recommended to get a policy that works for you and covers everything you need without going overboard. Don't let someone oversell you into purchasing extras you don't need.

What Are Some Factors That Can Void My Policy?

Each policy will have different dos and don'ts that can lead to you possibly

voiding your coverage

. By asking specifics, you can help you be certain your coverage will remain active.
Along with these key questions, don't be afraid to ask if you have something specific you're concerned about. 
Protect Your Car, Truck or SUV with Endurance
Just as you should do your research before purchasing any new or used car, it goes for any extended warranty or VSC you're considering. But, while there are plenty of VSC and extended warranty providers out there, not all of them will be created equal. By knowing what questions to ask and what kinds of coverage plans you can expect, you can be confident you'll find the right plan for you and your vehicle. For example, when it comes to getting comprehensive coverage and getting help with your vehicle's vital maintenance needs, no plan on the market can compare to Advantage. 
With the Advantage auto protection plan from Endurance, you can get industry-leading breakdown protection combined with up to $3,500 in yearly maintenance services. That means you can get essentials such as engine diagnostic exams, tire rotations, alignment checks and more included to help keep your vehicle running like new. You'll even be able to get help with your vehicle's next state safety inspection while also enjoying one-time services like a brake pad/shoe replacement, a battery replacement, cooling system maintenance and more.
Plus, as an Endurance customer, you'll also automatically receive 24/7 roadside assistance and towing, trip interruption coverage and rental car reimbursements to help you no matter where you are in the country. You'll even be able to take your vehicle into any certified repair shop or ASE Certified mechanic for repairs so you can be certain your vehicle will be back up and running as soon as possible. 
To learn more about any Endurance auto protection plan, you can request a free, no-obligation quote or give a member of our award-winning customer service team a call at (800) 253-8203. Don't forget to check out the Endurance blog as well to find other informative and helpful articles on topics such as extended warranty comparisons, seasonal maintenance tips, road trip planning guides and more.
More like this
Extended Warranty

The advantages of having an extended warranty can't be overstated when a surprise car repair pops up. Coverage can make a difference during a breakdown, thanks to protection against expensive..

Read More

Extended Warranty

Nothing beats being able to hit the open road and head wherever you like, whenever you like. Plenty of drivers fall in love with our vehicles, maintaining them with total..

Read More

Extended Warranty

There's a lot to get excited about buying a new or used car, but one feature that often gets overlooked is the manufacturer's warranty. Understanding this coverage helps owners maximize..

Read More