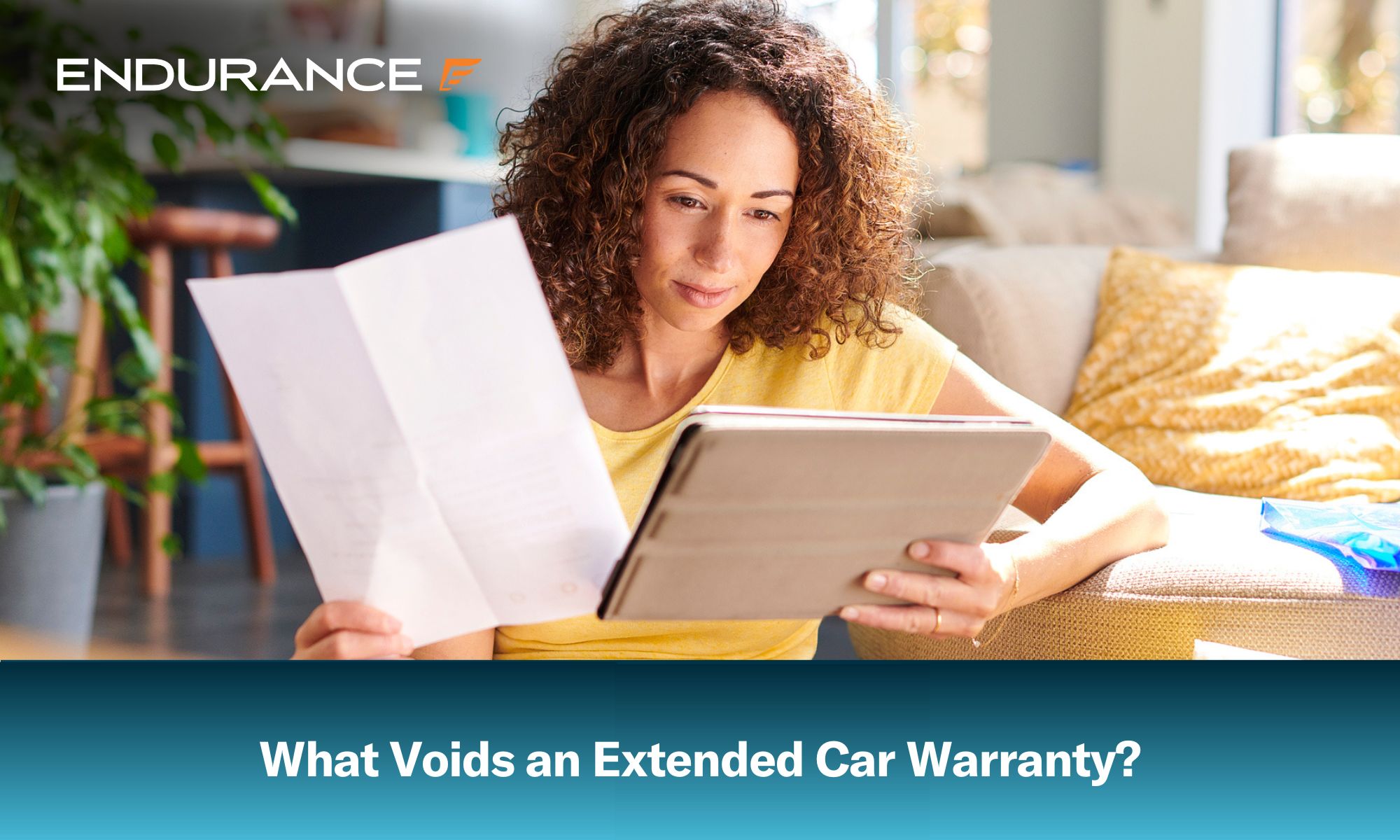 Buying a new car (or even a used car) can be a huge investment for a person. Whether it is your first vehicle and you can't wait to get behind the wheel, or you're trading in your old vehicle to get something a little more updated—it will generally result in a lot of money being spent. There's one thing that all drivers will eventually deal with: auto repairs.
These annoying and expensive repairs are nothing to worry about if you have purchased any warranty coverage to protect your vehicle, but be sure that you keep track of a few things so you can avoid a denied claim. We'll give you all the information you need to ensure you have complete peace of mind behind the wheel.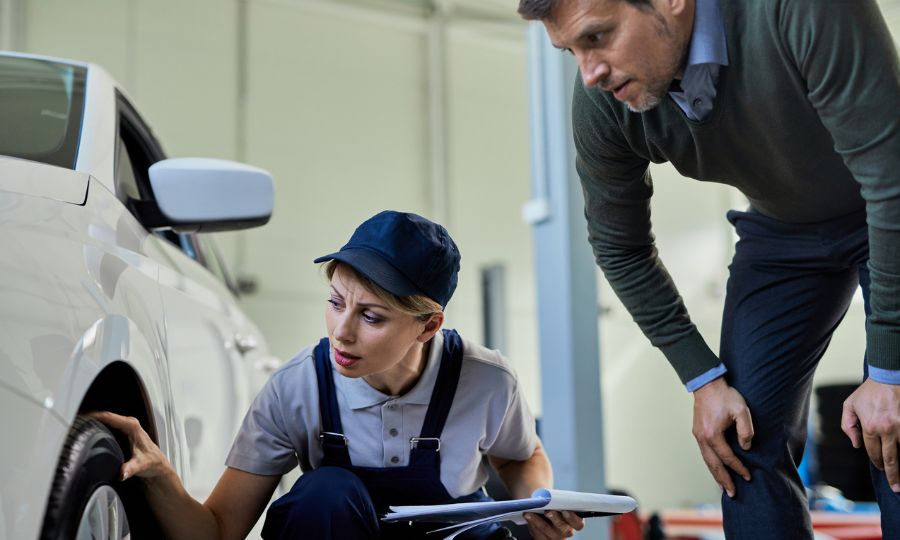 While there are many options out there, and each company will be different, the following guidelines will help make the claims process much easier and ensure that you aren't paying out of pocket for repairs. Of course, it is smart to read over all of the fine print of your coverage with a fine-tooth comb to fully understand what will and will not be covered. One of the most common grievances that we hear from customers who have had a bad experience with a not-so-great auto warranty company or who've purchased a policy from a dealership is that they didn't know certain items were not covered. By going over it with a friend or family who knows a lot about cars or a trusted mechanic, you'll be sure that the policy is the right choice for you!
Why Every Driver Needs an Extended Auto Warranty
When a car is new, it is protected with an auto warranty from the manufacturer, commonly referred to as the factory or manufacturer's warranty. The automaker placed this coverage upon the vehicle to give you, as the consumer, a sense of reliability that the vehicle you've purchased was free of defects in parts and workmanship. These manufacturer warranties let you know as a consumer that you can trust the manufacturing process and that if anything were to go wrong, the maker would stand behind their product and take care of repairs. It works like any other warranty for your television, cell phone, or big-name appliances.
But while this coverage is extremely beneficial and will allow drivers to rest easy knowing that a costly repair won't just fall into their laps anytime soon, these warranties do not cover your vehicle indefinitely. In fact, once the specified time or mileage has expired, nothing else will be covered by the manufacturer, even if it is only a few days after expiration. As we like to say: When it's gone, it's gone!
However, there is the option of an extended auto warranty that will supply you with almost identical coverage to the one that you got from the manufacturer. However, it is generally not from Cadillac, GMC, or any other manufacturer but rather from a third-party company. These extended car warranty companies will offer you coverage in the form of vehicle service contracts (VSCs), as only your original warranty provider can "extend it." Still, these service contracts are often referred to as extended warranties and can protect your car at a fraction of the price of what a dealership will offer you because they cut out the middleman. Not to mention that they can save you thousands of dollars on auto repairs.
Many drivers may have reservations when considering whether or not to buy an extended auto warranty, and we completely understand that sentiment. We are certain you spent much time reviewing the pros and cons of buying your car. But because your vehicle was such an important purchase, wouldn't you want to protect your investment and ensure it will last you as long as possible? We don't know about you, but when we buy something, we expect to get the biggest bang for our buck and plan to drive our cars until the wheels fall off. With a used car warranty, you'll ensure your car continues to run and that any needed repairs along the way will be covered.
Because buying a protection plan for your vehicle is a smart decision that can safeguard you from unexpected breakdowns and costly repairs, we know that you will want to take every precaution to ensure that your policy is the right one for you. When you call to get a FREE quote from Endurance, take the time to really talk with our award-winning customer care specialists and go over everything. We know you're doing the right thing by protecting your vehicle; now, let us steer you in the right direction to avoid any bumps in the road.
What Voids an Extended Car Warranty?
Whether it's an extended warranty from your automaker or a third-party warranty provider like the award-winning coverage from Endurance, there are several ways you could void your coverage. 
This includes:
Title Issues:

for most providers, a change in your vehicle's title might void your coverage, such as being deemed a

total loss

.

Unauthorized Modifications:

from aesthetics to performance, every car owner would love to put a little flair on (or in) their vehicle. But depending on your provider, you may only be able to do so much before risking your coverage, so always check your policy's

fine print

before doing any modification. 

Misusing Your Vehicle:

all cars have a purpose, whether getting you to and from work, school or just running errands on the weekend. However, using your vehicle for the wrong reasons could void your coverage. For example, acting like you're in the latest  Fast and Furious movie by street racing or taking a

definitely not

off-road

vehicle off the road can all lead to you no longer being covered. 

Altering the Odometer:

mileage plays a key role in the type of coverage providers will offer you and the price. An

altered odometer

would end up voiding any coverage you have.

Lack of Maintenance:

whether it's continually missing

oil changes

, using

improper fluids,

or never changing out filters, failing to properly maintain your car can all lead to your coverage being voided.
Knowing how you could accidentally void your extended warranty can help save you from any unexpected issues when filing a claim.
4 Ways to Avoid an Extended Car Warranty Denied Claim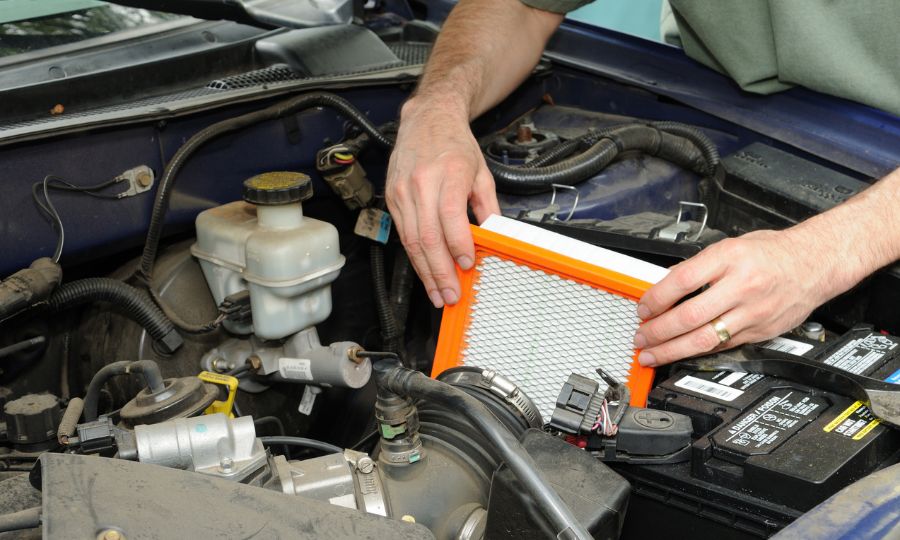 While I am very happy to say that over the years I have worked at Endurance, I haven't seen many denied claims during my time here. That being said, they do happen. Sometimes it is due to a known issue on the vehicle that the driver did not disclose. Other times, it might be something that is merely just not listed for coverage. This is why we review everything with our customers before buying it. But to ensure they never experience any issues during the claims process, we have compiled the following tips to avoid a denied claim from your extended auto warranty.
Keep Track of Your Records: One of the most important things you can do, regardless if you have an extended warranty for your car, is to make sure you keep all records for repairs, maintenance, and oil changes. Ensuring you have maintained the necessary upkeep for your vehicle will give inspectors and technicians valuable insight into the vehicle's condition. By providing valid documentation of required upkeep, you ensure
Don't Skip Required Maintenance: Skipping a tune-up or two might not seem like a big deal, but it can negatively impact a claim's status. For example, skipping oil changes until your engine finally begins to wear out and fail would be seen as neglecting maintenance, and depending on what is determined as the cause of failure, it could lead to a denied claim. Scheduled maintenance is not just a way to keep your car running in the most efficient manner but also a way to ensure that covered repairs will always be accepted. To help you maintain your vehicle, most automakers include a recommended maintenance schedule that you can often find in your owner's manual or online. 
Resist the Urge to Modify the Car: We know that you are probably truly, madly, deeply in love with your car, and if not, then you at least most likely want to keep it looking its nicest. Many times vehicle owners wish to add a personal touch to their car in an attempt to make it their own, often with aftermarket modifications. Small modifications, such as interior or exterior cosmetic changes, may be permitted by your car's manufacturer or another warranty provider, but bigger modifications that could affect how your car runs could be a huge "no-no" as it could be the reason other components failed. It's best to keep your car in commuter condition rather than expecting to see it on screen in the next Fast and Furious movie.
While the instances involving denied claims at Endurance rarely happen, there is always the chance that a driver may experience one due to the use of aftermarket parts or modifications. This is why we always go over these precautions with potential customers, so they are fully aware of what they are getting into. We would hate to see you spend your hard-earned money modifying your car to fit you only to see that you experienced an issue with your policy because of a mistake. But regardless of whether or not that happens, Endurance Customer Service is always here to help.
Get Repairs Done By (Certified) Pros: When it comes to routine maintenance for your car, you can do plenty of things at home to help keep it running. For example, oil changes, swapping out wiper blades, replacing or cleaning air filters, and more are all things any car owner can DIY with a little guidance. More serious repairs, however, should always be left to the pros. This is because any repair work done by un-certified mechanics or repair shops could void your vehicle's warranty, whether from a third-party provider or your vehicle's manufacturer. In fact, most factory warranties will require you to ONLY go to the car dealership or specially authorized shops, so even if you have a trusted mechanic down the street or across town, you could be faced with a denied warranty claim from your automaker.
How to File a Claim with Endurance Warranty
Here are some simple steps to follow to file a claim with Endurance:
Problem Detection:

 As soon as you notice a problem with your vehicle, it's important to stop driving to prevent further damage. Safely park your car and arrange to get it to a licensed repair facility.

Contact Endurance:

 Have the service manager at the repair shop call the Endurance claims department and verify your coverage. Our contact information can typically be found on your contract. 

Vehicle Diagnosis:

 The repair facility will diagnose the issue. They will report the required repairs to Endurance and get approval before starting any work.

Claim Approval:

 We'll review your claim, verify coverage under your plan, and authorize the repairs if the problem is covered. We deal directly with the repair facility for payment, and you will typically only be responsible for paying your deductible if one applies.

Vehicle Repair:

 The repair facility will fix the problem and return your vehicle to you. Then you can be on your way!
Peace of Mind for the Road Ahead
Knowing the ins and outs of your extended warranty or vehicle service contract can save you a world of trouble later down the road. After all, who would like to find out they're on their own paying for expensive repairs because of a technicality in the fine print they didn't know was there? Of course, you'd have to have a plan in place to worry about voiding it, and if you want award-winning coverage, Endurance is your best choice.
Whether you have a high-mileage vehicle, a salvage or rebuilt title vehicle, a luxury car, and even those up to 20 years old, an Endurance auto protection plan can give you comprehensive coverage and peace of mind while out on the road. Plus, whether you have basic powertrain protection as low as $99 a month or near bumper-to-bumper coverage with a comprehensive exclusionary plan, you'll be able to enjoy complimentary services that include 24/7 roadside assistance (plus towing and more), trip interruption coverage, and rental car reimbursements. New Endurance customers can also enjoy a full year of FREE Endurance Elite Benefits, including tire replacements/repairs, collision discounts, and more.
Don't get stuck with an unexpected and expensive car repair bill. Call the Endurance customer care team at (800) 253-8203 or request a FREE, no-obligation quote to find a plan that's right for you today. You can find even more answers to your biggest extended car warranty FAQs and articles on topics ranging from DIY car care tips to vehicle buying guides, extended warranty coverage comparisons, and much more on the Endurance blog.
More like this
Extended Warranty

When driving on roadways around the world, the thing most car owners fear is being involved in an accident. However, mechanical breakdowns are the thing that every average driver should..

Read More

Extended Warranty

Every car owner knows how important it is to keep their vehicle in the best possible condition at all times. This means making sure that you are getting the proper..

Read More

Extended Warranty

Driving down the road only to experience an issue with your vehicle's steering capabilities is a terrifying experience, regardless of if you are driving a new vehicle or an old..

Read More