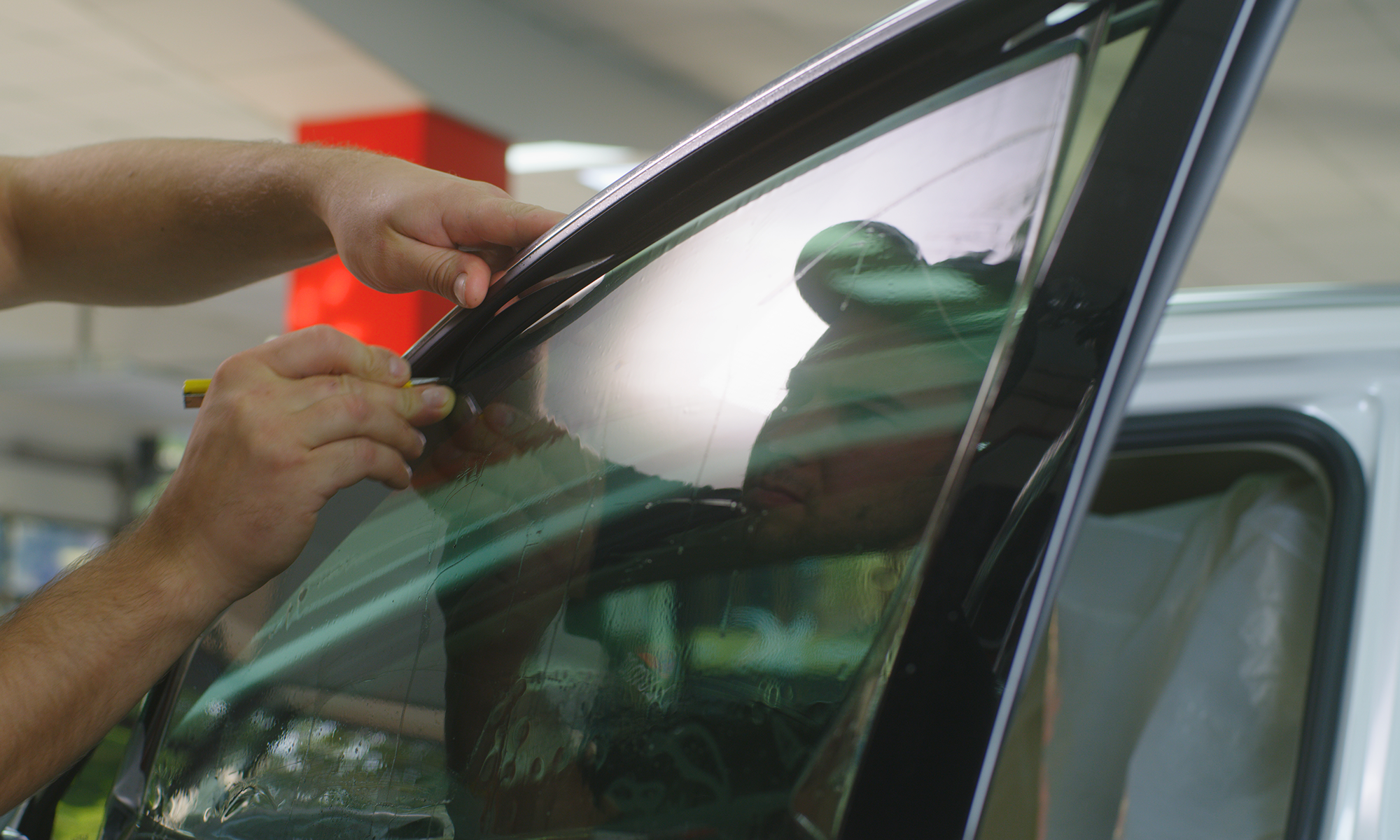 The holidays are fast approaching, and if you haven't already started buying gifts, now is the time to put the pedal to the metal. If you're looking to gift yourself something, however, giving your car a bit more flair and personality with some customizations can be the perfect thing. 
So whether it's sprucing up your lights, getting some interior accessories or anything else, let's explore 12 ways you can customize your car.
12 Ways to Customize Your Car
Before making any changes, confirming if these efforts will void any warranties you have active for your vehicle is essential. Take a few minutes to review if the car is covered by the manufacturer's warranty or an extended warranty, like an Endurance vehicle protection plan. If so, you'll want to review the fine print of your coverage to see if specific changes to the vehicle are prohibited. The same goes for car leasing, as leasing companies forbid most modifications.
In general, though, these tips are great ways to help give your car its own unique style without risking your car's coverage:
Tint Your Windows
For many car owners, window tinting starts the customization journey, especially for those living in warm climates. It's an upgrade with numerous benefits, including enhanced privacy and protection from the sun for occupants and the car's interior, and it gives your car a distinctive look. 
DIY window tinting is possible for those with modest hands-on skills and patience, but a professional may handle large or complex glass surfaces best. Be aware that each state (and some localities) has regulations governing the placement and darkness of window tint film.
Get Some License Plate Frames
Adding a decorative or custom license plate frame is the easiest way to personalize a vehicle without making a permanent change. Here's your opportunity to express an opinion or root for a favorite team. There are countless frame options with unique colors or patterns, too. And who's to say you can't swap out a frame as the season changes?
Install LED Lights
Premium cars usually have LED lights illuminating the way, and for a good reason. LED headlights offer brighter output than conventional units, plus the beams are projected for greater distances. Other benefits include lower power consumption and less heat generation. Many taillights can also be upgraded to LED technology. The conversion to LED involves changing bulbs or swapping out the entire headlight or taillight assembly. A good auto supply store can advise on what's needed but check regulations for any restrictions.
Get Light Covers
Light covers can inexpensively transform a car's appearance with minimal effort. Choose from a smoke-tinted cover for a sinister look or a clear acrylic version for extra protection. There's even colored film that can be applied directly on the headlight or taillight. However, remember that any cover or film may reduce outward illumination, so be sure that you won't compromise your safety before installing. It's also a good idea to check if any regulations prohibit light covers or films. 
Change Your Fog Lights
There are two key advantages of fog lights: they add a sporty look to just about any vehicle and help drivers in adverse weather conditions. Importantly, fog lights should be mounted for maximum illumination and minimum impairment of oncoming traffic. So, getting professional help with this project can be smart, especially when hooking up a new electrical connection. 
Install a Steering Wheel Cover
How about adding a little bit of personality to your car's interior? Then consider a steering wheel cover for a splash of color or a dose of sumptuous leather. It's also an easy way to freshen up a worn steering wheel or protect a new one. But take your time installing this upgrade, as you'll want to ensure the cover is tight and secure and doesn't interfere with driving. 
Install Seat Covers
Aftermarket seat covers range from simple stretch-fabric arrangements to elaborate leather upholstery replacements and even some that can give you a massage! A simple online search reveals almost limitless options for colors, fabrics, textures, and designs. Chances are there's a seat cover that matches most imaginations. But beyond helping with appearance, seat covers protect new upholstery, which is helpful when trying to sell or trade in your car. 
Floor Mats
A floor mat is the unsung hero of car ownership. It protects the carpet from dirt and grime and makes car clean-up a breeze. But mats from the car factory can be boring or not up to the task. Luckily, there are plenty of choices, whether luxury carpet mats for an upscale touch or a rugged composite mat that can easily handle mud and snow. Best of all, replacement car mats can be custom-made to match specific vehicle makes and models, ensuring a perfect fit. 
Get a Sound System Upgrade
Not all customizations are about looks; sometimes, the ears need a treat, too. A new sound system can help "bump up the bass" or help with your version of Carpool Karaoke. Even adding amplifiers and subwoofers can lead to audio enhancements. The choices can get overwhelming, so seek out a reputable auto custom shop or car stereo store with the know-how to go over all the details and help with installation. 
Get a "Cat-Back" Exhaust
A cat-back exhaust isn't something you'll find at a pet store. It's an aftermarket component that's installed behind the catalytic converter (that's where the "cat" name comes from) and designed to deliver a more prominent exhaust note or additional horsepower (or both). Exhaust modifications made here (not between the catalytic converter and engine) won't interfere with pollution controls. 
As with other more-complex customization options, find an exhaust system professional to review options and the installation procedure. This expert can also advise if there are local regulations to consider to help ensure your car can remain on the road.
Try a Vehicle Wrap
While not the cheapest customization approach, a professionally installed vinyl wrap (which costs thousands of dollars) can transform a car's look. Choose a different color or texture without having to think about custom paint. In addition, a wrap protects the original paint job from minor scratches, pollution, and road grime.
Swap Out Wheels & Tires
Another pricey but highly noticeable vehicle upgrade involves changing the wheels and tires. There are hundreds of aftermarket wheels, including the option to have a unique set of rims designed and manufactured—the ultimate in car modifications. Even simply painting over your current rims can give you a bit of flair and style without much work. However, swapping out the wheels and tires involves careful research and shopping to ensure no conflicts with your vehicle. 
Discover Customized Protection with Endurance
No matter how you customize your car, you'll have to maintain it to ensure it stays on the road. But when it comes to the repairs and breakdowns you can't avoid, there's an Endurance auto protection plan to help. 
Even better, Endurance's award-winning customer care team will be able to work with you to craft a customized plan to fit your needs and budget. So whether you're looking for comprehensive coverage with yearly maintenance benefits, basic powertrain coverage starting at just $79 or near-complete coverage similar to a factory warranty, Endurance can get you covered. Even select high-end luxury vehicles, Canadian Grey Market vehicles and more can find coverage with Endurance.
That's not all, as every Endurance customer will enjoy more peace of mind, including complimentary 24/7 roadside assistance, rental car reimbursement, and trip interruption protection. In addition, policyholders have a 30-day money-back guarantee and the freedom to choose any ASE Certified mechanic or repair shop they'd like. You'll even be eligible for one year of free Elite Benefits, including extras like tire repairs and replacements, collision discounts, key fob replacements, and even total loss protection. 
Get started protecting your vehicle today by requesting a free, no-obligation online quote, or call (800) 253-8203 for personalized help from an Endurance customer care team member. You can also find other articles on topics ranging from DIY car care tips to extended warranty coverage comparisons, vehicle buying guides and much more at the Endurance blog.
More like this
How To

As vehicle technology advances, features become more convenient, and design becomes completely geared toward making things as easy as possible for you. Modern key fobs are an excellent example of..

Read More

How To

Ford may have recently decided to discontinue the Focus, but with over two decades since the first iteration was revealed to the world, you can bet plenty of them will..

Read More

How To

It is no surprise that autumn is a favorite season for car owners all across the United States. With pops of color and long shadows, there is so much beauty..

Read More