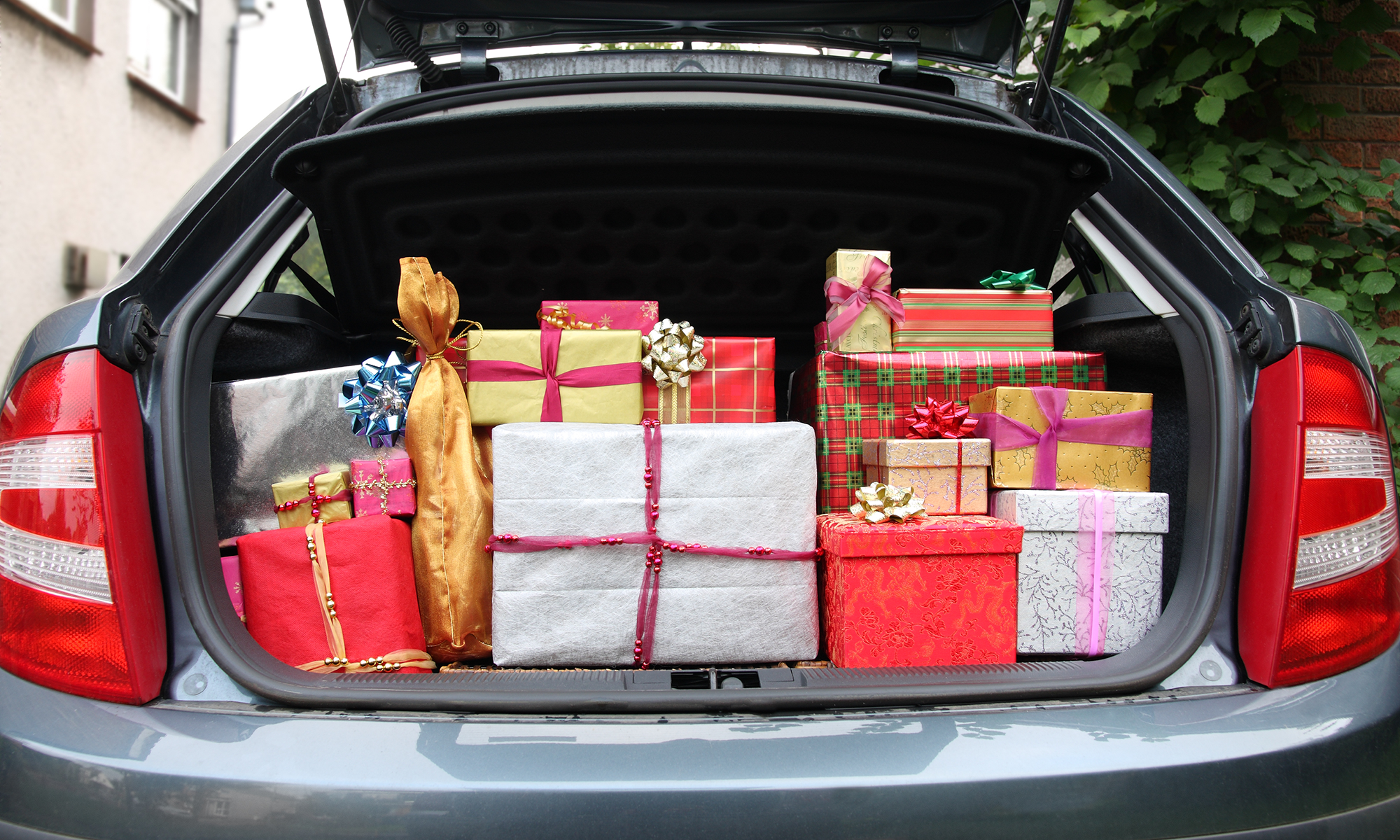 You may have blinked and missed it, but it's already the holiday season. And while we all know it as a time of celebration and cheer, between frigid temperatures, holiday traffic and shopping for gifts for your friends and family, it's easy to forget how stressful this time of year can be. 
Car enthusiasts, in particular, can be tricky to please, so to make your holiday shopping go as smoothly as possible, we've put together our top gift ideas. From a professional car detailing gift certificate to interior accessories and more, there are plenty of great holiday gifts that any car lover will enjoy.
10 Great Christmas Gifts for Car Lovers
Whether they're brand new drivers or seasoned "pros" behind the wheel, here are some of the best gifts you can get any car enthusiast:
1. Car Detailing Gift Certificate
If your loved one is a true auto-enthusiast, few things will make them happier than seeing their baby shine inside and out, thanks to a professional detailing service. An auto detailing gift card can be a gift or even a stocking stuffer that lifts the stress of cleaning off their shoulders and passes it on to a professional, who'll leave it feeling brand new again. Everyone's car gets dirty, and very few people like cleaning, let alone giving it that extra "oomph" to really make it sparkle, so this is a perfect gift that even everyday car owners will appreciate.
2. Car Wash Gift Certificate
If you're looking for something similar to a car detailing gift certificate but don't have the budget to go all-out, a car wash gift card is the next best thing. Whether you'd like to treat them to a basic exterior clean or something more advanced, find a car wash close to their home and choose from the available services.
3. Seat Warmers
It's common for newer vehicles to include built-in seat warmers, but if you know someone who drives an old used car, they might not have that luxury. Thankfully, plenty of heated seat covers are available online, starting around the $35 mark. They can strap it around the driver's seat, plug it straight into their car's USB port or cigarette lighter, and enjoy cozy warmth within minutes. 
4. Floor Mats
If the car enthusiast in your life keeps their car clean, what else can you buy to make their life easier? Winter weather brings muddy feet, so a good set of floor mats will keep interiors looking their best. Budget options can come as low as $20, but those costing more than $40 tend to get favorable reviews. Some are even designed to be cut, so they fit perfectly into place in whatever vehicle they have.
5. Dash Cam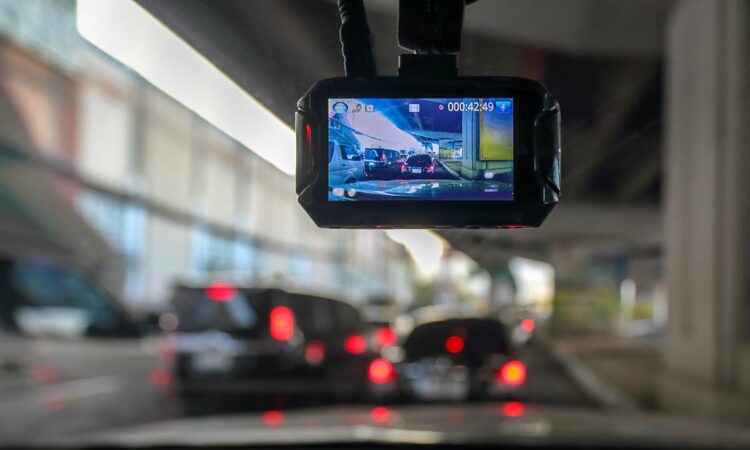 You can never be too careful out on the road, and a dash cam is crucial in case of a collision. Like other types of tech, you'll run into a few expensive options available, but things have come on enough for cheaper models to have everything you might need. This $40 camera has HD recording and night vision and automatically detects major vibrations. Besides helping you in case of an accident, they're great for recording the views during road trips.
6. Smartphone Mount
Gone are the days of CDs or cassette tapes, as smartphones are now the all-purpose in-car infotainment tool anyone needs. They can even replace a car's GPS! But what good is a phone if it's tucked away, out of sight and out of reach, especially if you or your gift recipient is a rideshare or delivery driver? This phone mount attaches to a dash or windshield, is suitable for most popular phone brands, and even includes a handy magnetic cord organizer. Just be sure to check that it's compatible with the model they own before adding it to your shopping car. And remember, whether it's your or a friend or family member, NEVER text and drive!
7. Car Cleaning Kit
Gift certificates for cleaning and detailing are great. Still, depending on how precious they are about their vehicle, they may prefer to do all the cleaning themselves—in which case a car cleaning kit is a perfect solution. Respected brands like Armor All make professional standard products available to all, with this kit costing just $40. Both exterior and interior cleaners are included, as well as tire shine and an air freshener. If they have a vehicle with materials like leather seats or upholstery, be sure you get a kit safe for them to use.
8. Cordless Tire Inflator
Being let down (literally) by a flat tire is one of the most frustrating things when you're miles from home, so a tire inflator is a great gift for any car owner. This cordless model may be a little pricey at $65, but it includes a rechargeable battery and a 12V DC adapter in an emergency. It also has an auto shut-off feature when the tires hit the desired PSI. 
9. An Emergency Roadside Kit
You never know when a road trip might go wrong, so it always pays to have essentials somewhere close by. Make sure your loved one is prepared for anything in the winter or any time of year with this roadside emergency kit, including jumper cables, a compact toolbox, a survival shovel, and more. You can't put a price on safety, so at just $50, it really is a good buy.
10. Charging & Audio Accessories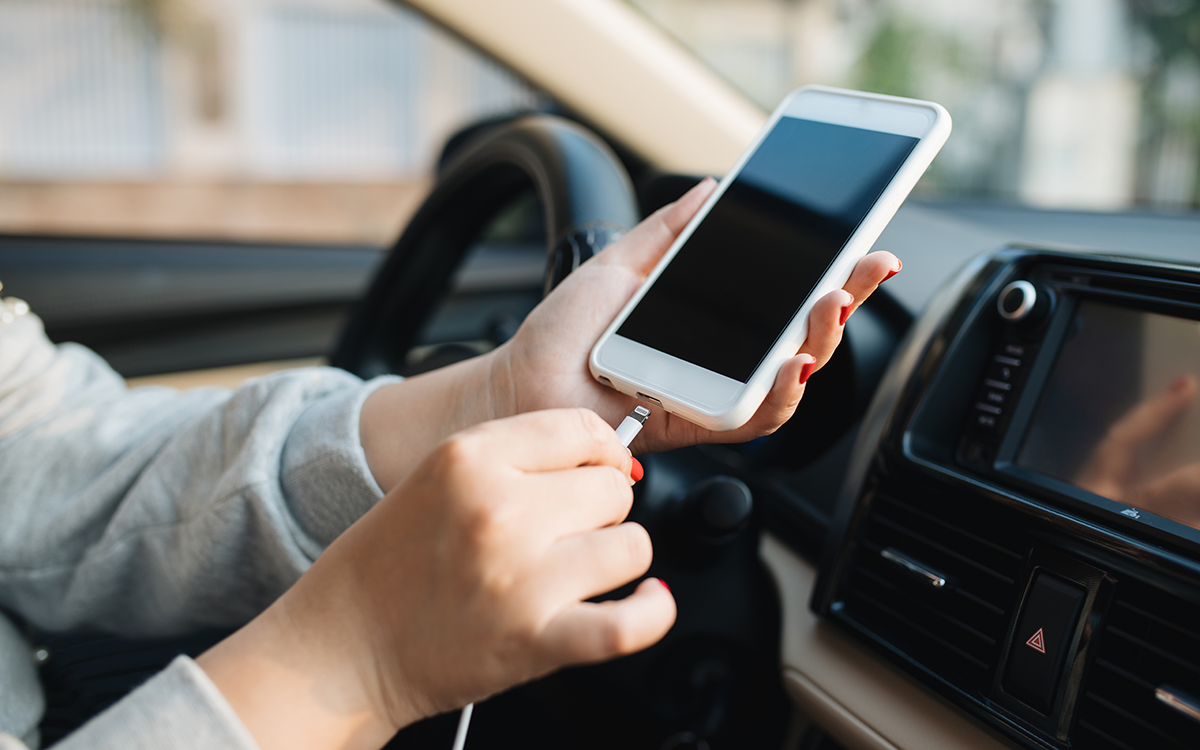 From smartphones, smart watches, tablets, headphones and more, everyone has plenty of gadgets and gizmos—all of which need charging regularly. A multi-port USB car charger transforms a single cigarette lighter into several USB charging ports, which is ideal for keeping everyone's tech fully charged. A radio adapter is another great gift option for older vehicles without Bluetooth capability.
Gift Yourself Peace of Mind with Endurance Warranty
Whether you're a car enthusiast or not, the worst thing that can happen during the holiday season is dealing with an unexpected breakdown and costly repair bills. With an Endurance auto protection plan, you can get peace of mind year-round knowing that your car, truck or SUV is protected from those budget-breaking issues you can't avoid.
Even better, Endurance's award-winning protection starts at just $79 a month and automatically comes with complimentary 24/7 roadside assistance, rental car reimbursement, and trip interruption coverage. You'll get a year's worth of extra gifts and goodies with your Endurance Elite Benefits, including tire repairs or replacements, collision discounts, key fob replacements and even total loss protection.
If you want to hear all about what Endurance can do for you, call our team at (800) 253-8203, or request a free, no-obligation quote to start protecting your car today. Or, to keep reading about all things automobile, head to the Endurance blog and check out the latest articles on topics ranging from DIY maintenance tips, vehicle buying guides, extended warranty coverage comparisons and more.
More like this
How To

In the event of a breakdown, having an extended warranty or vehicle service contract watching your back can be a total lifesaver. With some major repairs costing thousands of dollars,..

Read More

How To

Keeping a Hyundai Accent running for the foreseeable future is about more than simply being a safe driver on the road. While keeping your eyes peeled and attention on the..

Read More

How To

While reliability is always a factor when choosing a vehicle, many more considerations are involved when kids are in the picture. Safety, space, and comfort must also be part of..

Read More