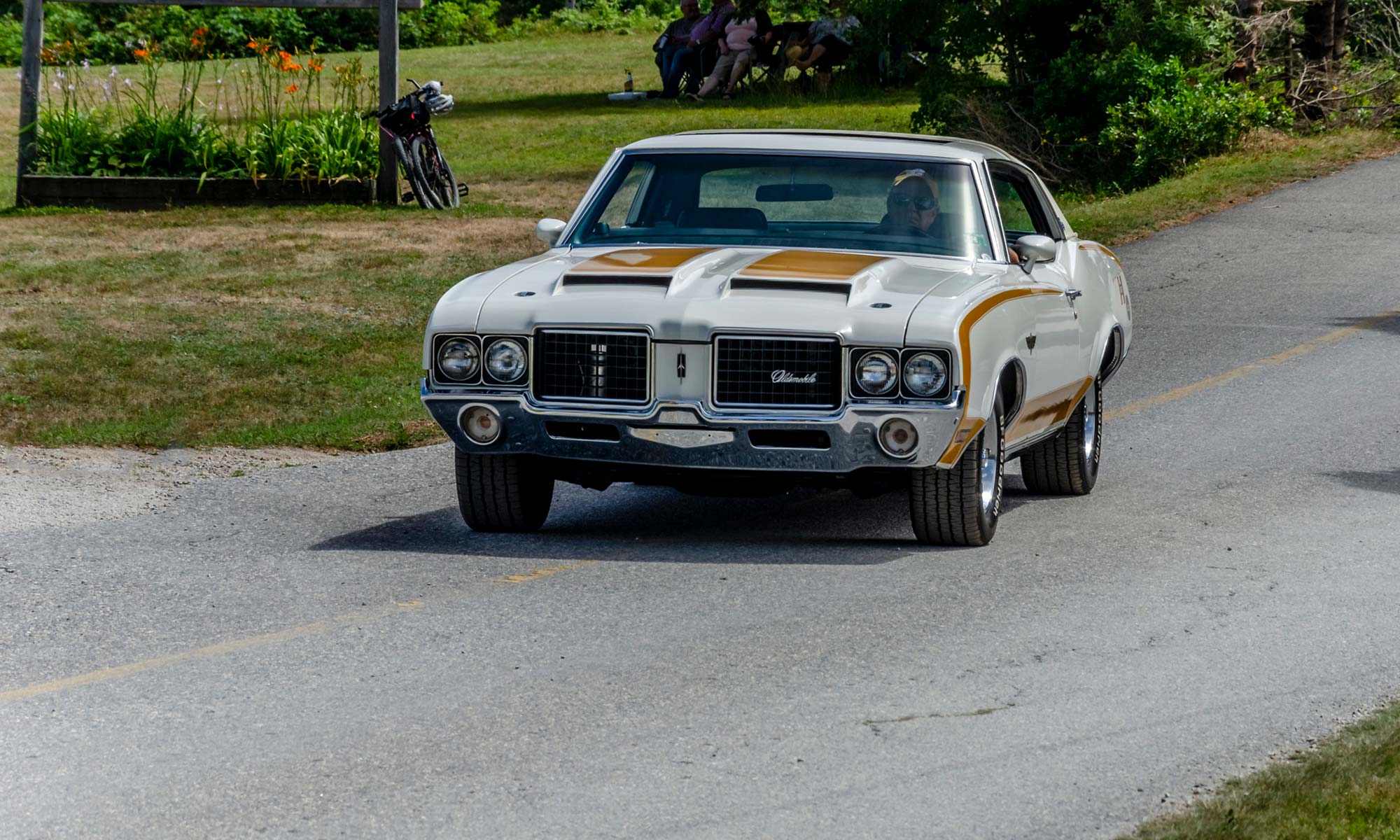 Whether it was the rise of disco, the breakup of the Beatles or the ever-popular bell-bottom jeans, the 1970s were filled with unforgettable moments and trends that are still talked about today. But, it wasn't just pop culture that made the 70s a decade to remember, it was the cars too.
From Fords to Oldsmobiles, take a look back at some of the classic cars of the 1970s.
1972 Oldsmobile Cutlass Supreme (Pictured Above)
The 70s weren't just a time of evolving fashions and styles; it was a time when cars were getting sleeker and more powerful as well — and the 1972 Oldsmobile Cutlass Supreme is a perfect encapsulation of all of that. This timeless classic had it all: a powerful engine, a low price, a roomy interior and a stylish body.
Overall, the 1972 Cutlass Supreme featured a V8 engine capable of producing 160 horsepower (hp) and 275 lbs per foot of torque. It was also part of the second generation of the Cutlass Supreme, boasting a top speed of 108 mph. However, while it had some power, it wasn't the most fuel-efficient vehicle, getting only an average of 12.5 mpg.
The Cutlass Supreme's 160 hp engine could go 0 to 60 mph in 9.4 seconds.

The interior of the Cutlass Supreme came either in cloth or vinyl.

When it was first introduced in 1961, it was the smallest Oldsmobile in production.
1972 Ford Pinto
The late 1970s saw a dramatic improvement in safety features due to the impending energy crisis that would take place a few years later. Ford tried to make up for this by producing a small, lightweight car with good fuel economy — the Ford Pinto. Unfortunately, a poorly designed gas tank placed in the vehicle's rear made the Pinto vulnerable to potentially exploding when in an accident. For better or worse, this is why the Pinto is one of the more popular and infamous cars from the 70s. For those who did own a Pinto, it offered up to 86 hp, 80 lb-ft of torque and reached a top speed of up to 84 mph.
The Pinto

featured an efficient and compact RWD with a 4-speed

manual transmission

.

It was available in three different body styles: a 2-door station wagon, a 2-door fastback and a 3-door hatchback.

It is one of the most inexpensive classic cars to restore and maintain, BUT it can struggle in performance, only reaching 0-60 mph in 11.1 seconds.
1977 Chevrolet Corvette Stingray
You can't talk about the most popular cars of the 70s without mentioning an American favorite — the Corvette Stingray. Often hailed as one of the most beautiful American cars ever made, Chevrolet built these sleek speed demons to perform with the best vehicles on the market while looking good doing it. 
Overall, this American classic came with a V8 engine that could hit 180 hp and provide 255 lb-ft of torque. If that wasn't enough, the Stingray was able to pack up that impressive engine performance as it was able to go from 0 to 60 mph in 6.8 seconds!
The 1977 Stingray features a 4-speed manual transmission.

At the time, the 1977 model year "sport coupe" was the top-selling Corvette ever.

Along with its impressive 0 to 60 time, a test vehicle of the 1977 Stingray could finish a quarter-mile in 15.3 seconds.
1977 Firebird Pontiac Trans Am
While many movie buffs will recognize this car from Smokey and the Bandit (1977), it wasn't just the Hollywood spotlight that made this car one of the most popular of the time — it was its performance. The Firebird was a popular choice for car enthusiasts as it matched the legendary Corvette in terms of performance and power while coming at a much more affordable price. In total, the 1977 Firebird featured a 4-speed manual transmission and an engine capable of 200 hp and 325 lb-ft of torque. 
It had a top speed of 134 mph and could go from 0-60 in 7.7 seconds.

The Firebird was offered in both a manual and automatic transmission

It was offered in the Y81 coupe and Y82 Hurst Hatch (or T-top) versions.
1970 Dodge Challenger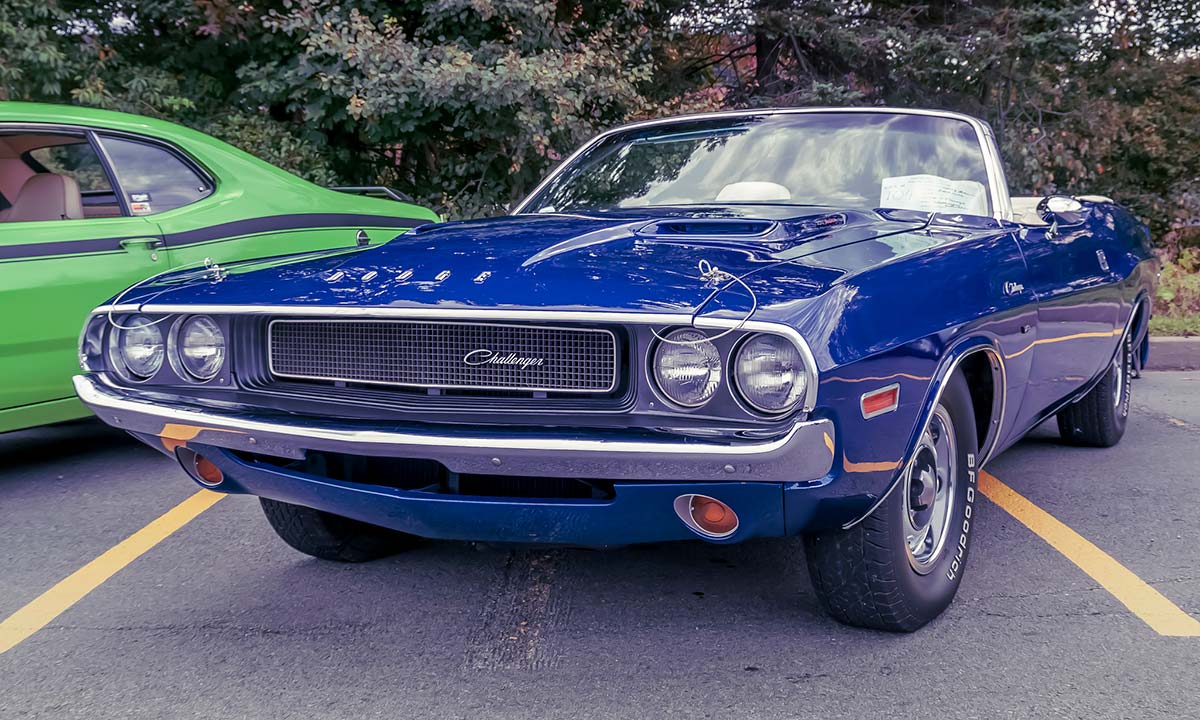 While many of the other classics of the era were well past their first generations, the 1970 Dodge Challenger was just getting started. It also happened to be one of the most popular vehicles of the era, thanks to its impressive performance. At its peak, Dodge offered the Challenger R/T (which stands for road and track) that featured a 426 Hemi engine, which could reach up to a whopping 425 hp!
It was initially offered in two series, the Challenger and Challenger R/T, along with three models: a two-door hardtop, a Special Edition two-door hardtop, and a convertible.

The Challenger shares the E-body with the Plymouth Barracuda.

It was named after an older model line of vehicles that Dodge first produced in 1959.
Keep Your Vehicle Running Longer with Endurance
Whether you own a classic or a late-model vehicle, you can help protect yourself and it from the cost of unexpected breakdowns with the help of an Endurance auto protection plan. You could also save up to $3,500 towards the cost of your car's maintenance needs with EnduranceAdvantage™, the most comprehensive protection package available on the market today. That means you can rest easy knowing you'll have essential services such as up to three oil and filter changes, engine diagnostic exams, tire rotations and more included — at no additional cost to you. You can also get even more peace of mind knowing you'll also automatically receive 24/7 roadside assistance with the purchase of any Endurance protection plan. 
Not only that, but you'll also be automatically eligible to receive a year's worth of Endurance Elite Benefits, including perks such as key fob replacements and collision discounts. Simply purchase any Endurance plan, pay a small activation fee and enjoy your year of extra perks and savings. To learn more about any Endurance protection plan, give us a call at (800) 253-8203 or by requesting a free quote. Be sure to also check out more informative and fun articles about classic cars of other eras, expert auto tips, road trip guides and more by visiting our Learning Center.
More like this
Make/Model

If you're the owner of a Honda Accord, you certainly aren't alone. The brand has a great reputation for producing some of the most reliable cars on the road, with..

Read More

Make/Model

The last thing any Ram driver wants is to hear an odd noise while driving down the road, followed by a mechanical issue within their vehicle. Unfortunately, mechanical breakdowns are..

Read More

Make/Model

Finding yourself in the position where you are notified of a recall affecting your vehicle is never a fun situation, but it should require immediate action on your part. Depending..

Read More