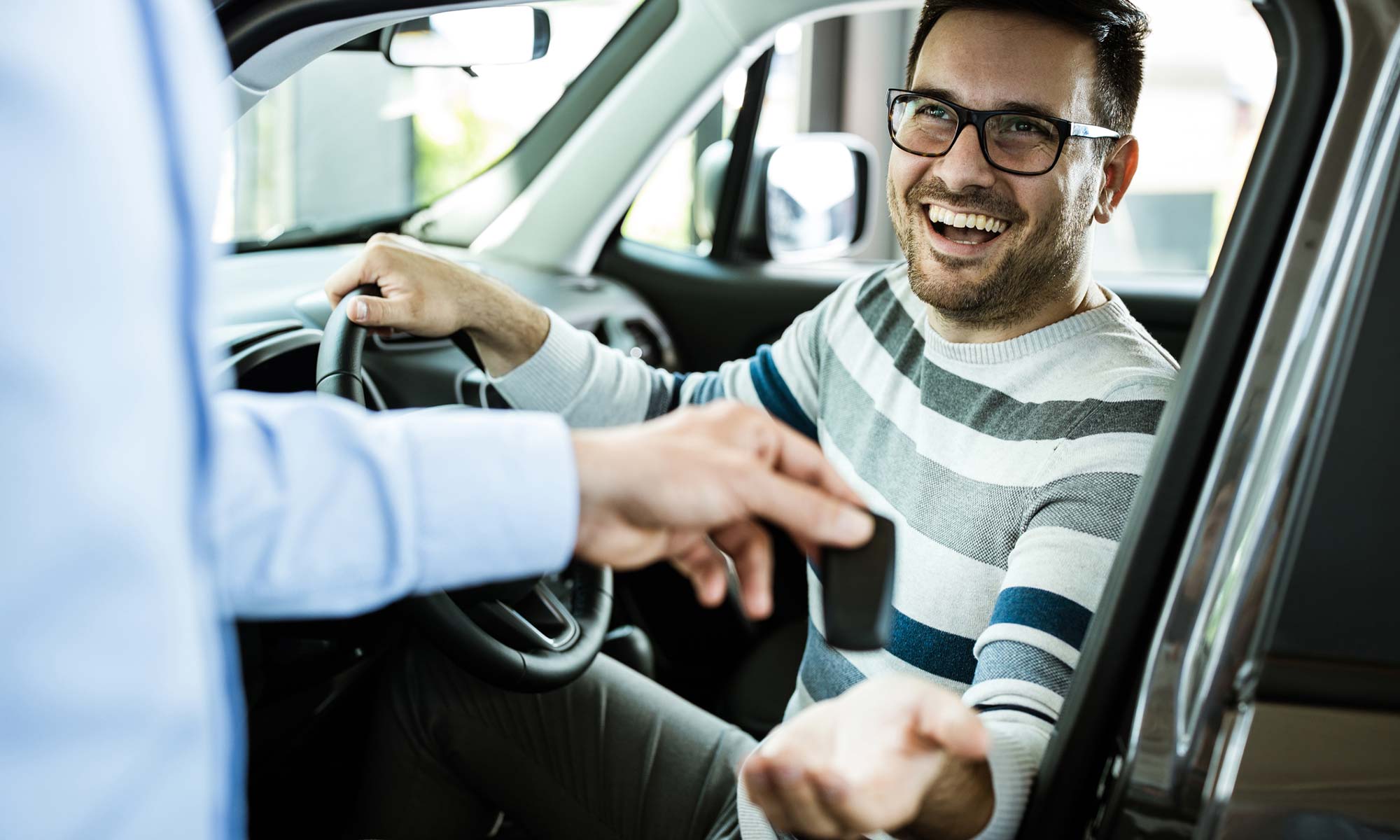 There are many benefits of purchasing a brand new vehicle compared to a used car, truck, or SUV. Despite costing more than a used, high-mileage vehicle, new cars can offer drivers everything in terms of the latest and greatest safety features, high-tech infotainment systems, and overall performance.
Along with providing the latest features and upgrades, newer (or "late model") vehicles also have another significant advantage over any used vehicles — a factory warranty. However, as with owning any car, failing to follow a proper maintenance schedule or taking care of any essential tasks on new cars can often lead to unexpected breakdowns and costly repairs sooner rather than later. What's worse, many owners of late model vehicles will often neglect this type of standard maintenance because of their warranty protection.
If you recently purchased a brand new vehicle within the last 3 to 5 years, understanding the types of issues you may face can help you better prepare yourself. It's also vital to understand the kind of factory warranty your vehicle has and to know just how long that protection will remain active.
Understanding Your Car's Factory Warranty
Separate from your auto insurance policy or any mechanical breakdown insurance, a factory warranty is provided by automakers upon purchase of a vehicle and can give you complete protection. That means any repairs caused by manufacturing defects, faulty components, or general wear and tear damage are all covered — for free. To check your vehicle's warranty, contact your dealership or check out your owner's manual.
Some of the most common types of warranties include:
Factory Warranty

: New vehicles are sold with a warranty from the manufacturer, covering parts and labor in the event of a malfunction arising from a manufacturer defect, along with components that may have suffered wear and tear. This type of warranty will typically last for 3 years or up to 36,000 miles (whichever you reach first).

Powertrain

: Generally lasting between 3 years/36,000 miles and 5 years/60,000 miles, powertrain

warranties cover major mechanical components, including the engine and transmission, while excluding other vital components. Some automakers such as

Hyundai, Kia, and Mitsubishi

will even offer expanded powertrain protection for up to 10 years/100,000 miles.

Bumper-to-Bumper

: While often a part of a vehicle's factory warranty, a bumper-to-bumper warranty does as the name suggests — it protects your vehicle from the front bumper to the rear bumper. This even includes components like tires, glass, paint, body panels, and others not typically found in any other type of warranty. Also, like a standard factory or powertrain warranty, a bumper-to-bumper plan will usually last between 3 years/36,000 miles and 5 years/60,000 miles.

Corrosion Coverage:

This type of warranty will cover rust and corrosion damage for the lifetime of your vehicle. Some of the parts covered normally include chrome trim, exterior molding, wheels, grilles, and fenders. It is worth noting that corrosion coverage may not always include body panels or the car's undercarriage. Coverage periods vary depending on the provider, so make sure you check the terms carefully.

Emissions Coverage:

If your engine is damaged due to normal wear and tear after 90 days or 3,000 miles, you're protected with emissions coverage. Vital in helping your vehicle pass any mandatory

emissions testing

, this type of coverage can help you get any repairs or replacements for your vehicle

if it has had its

catalytic converter

removed or damaged. It will also cover parts of the engine, transmission,

air conditioning

, and more.
However, while a factory warranty can provide excellent coverage, it's crucial to remember that it doesn't last forever as many standard warranties only last for 3 years/36,000 miles or 5 years/60,000 miles. And, as the average U.S. driver drives around 14,263 miles each year, any vehicle purchased in the last 3 to 5 years is most likely coming to the end of its factory coverage soon. This means without the protection of a vehicle service contract (more commonly known as an extended auto warranty), you could be left unprotected against unexpected breakdowns and potentially costly repair bills. 
Common Problems for New Model Year Vehicles
If your factory warranty has expired or is expiring soon, you could be left paying out-of-pocket for repairs and other services to keep your vehicle running. To better prepare yourself, it's essential to understand what types of repairs you may face and how much they may cost.
Some of the most common repairs seen in late model vehicles include components such as the:
Water Pump

: Your vehicle requires a constant flow of

coolant

to keep itself from

overheating

. The water pump helps this process, and if it breaks, your whole engine could fail. Warning signs of water pump issues include leaks, rust buildup, and your engine overheating. If you believe your vehicle needs its water pump replaced, it could end up costing you between

$413 and $545

. However, this will vary depending on your vehicle's make/model, such as a

Ford F-150

costing $230 to $291 for a replacement water pump.
A/C Compressor

: As an integral component of any modern car, truck, or SUV, your

air conditioning

is a complex system that requires many components to work in sync. A/C compressors can also be some of the most expensive components to fix on a vehicle, potentially costing upwards of $950 for a replacement. However, it will depend again on your specific vehicle. For example, a new A/C compressor in a

Jeep Wrangler

will cost around $680 to replace. Some of the most common signs of a faulty A/C compressor are: burning smells, fluctuating temperatures, a grinding noise coming from the compressor, interrupted airflow, or leaking water. 

Radiator: Like your water pump, your vehicle's radiator is a critical piece of helping to keep your engine from overheating. This is due to the radiator helping cool down the warm coolant once it returns from the engine block. Because of how vital it is, failing to repair your radiator could lead to more expensive engine repairs, or even complete engine failure, later on. If your radiator does need repairs, it could cost you between $677 and $839, so be sure to look out for signs of trouble, such as overheating, coolant leaks, excess rust, or clogged coolant passages.
Protect yourself from the cost of expensive repairs like these with an Endurance breakdown protection plan. Along with being customizable to fit your needs and budget, each newly purchased Endurance plan also comes with 1 year of Elite Benefits which includes extra perks such as 24/7 roadside assistance, key fob replacements, collision discounts, and more.
You can also save on the cost of your new or used vehicle's essential maintenance with a comprehensive breakdown protection plan like EnduranceAdvantage™. Protecting your vehicle's most vital components, each EnduranceAdvantage package also comes with up to $3,500 in regular maintenance benefits. This means essential services such as tire rotations, engine diagnostic exams, up to 3 oil and filter changes, and more are all covered — at no additional cost.
How Can a Vehicle Service Contract Help My New Car?
Just as with your initial factory warranty, a vehicle service contract (VSC) can help protect your vehicle from unexpected breakdowns and other repairs outside of your insurance coverage. However, while a VSC will be unable to give you the extensive bumper-to-bumper coverage your factory warranty provided, it can still help cover your vehicle's most vital components.
Many providers of VSCs can also help you by providing customizable protection plans that can help fit your specific needs and budget. For example, the Select Premier protection plan offered by Endurance can help provide coverage for vehicles up to 150,000 miles. Additionally, the Secure plan is great for daily drivers looking for overall protection at a low price. Other plans, such as EnduranceAdvantage, provide customers with maintenance coverage, helping you stay up-to-date on your car's essential service needs.
Some VSCs can also provide you with additional perks, such as Endurance offering customers 1 year of free Elite Benefits, such as 24/7 roadside assistance, key fob replacements, tire repairs, collision discounts, and more.
Protect Your Vehicle with Endurance
Whether you're the owner of a late model Chevrolet, Nissan, Toyota, Tesla, or any other vehicle make, it's vital to understand if the factory warranty still covers it. If it has expired or is about to be, now is the time for additional protection. Don't get caught without coverage and having to foot the bill for costly repairs and maintenance.
With an Endurance protection plan, you can have peace of mind when it comes to protecting your vehicle from breakdowns. You can also save on your maintenance needs with up to $3,500 in regular maintenance benefits with an EnduranceAdvantage protection package. On top of that, each new Endurance customer will also receive 1 year of Elite Benefits for FREE with the purchase of any protection plan.
For more information about any Endurance plan, request a free quote or call 866.918.1438 to speak with one of our representatives. You can also visit the Learning Center and discover even more informative articles on topics such as expert auto tips, DIY maintenance do's and don'ts, make/model comparisons, and more!
More like this
Expert Auto Tips

With most states around the country getting colder, it's worth reminding yourself how to prepare your vehicle for the different seasons. Weather conditions play a major role in how a..

Read More

Expert Auto Tips

Being a car owner can be an incredibly rewarding experience, especially if you take pride in your vehicle's condition and performance. Cars that are well taken care of will generally..

Read More

Expert Auto Tips

No matter what kind of vehicle you own, staying on top of its care and maintenance should always be a top priority. Cars that are well taken care of and..

Read More