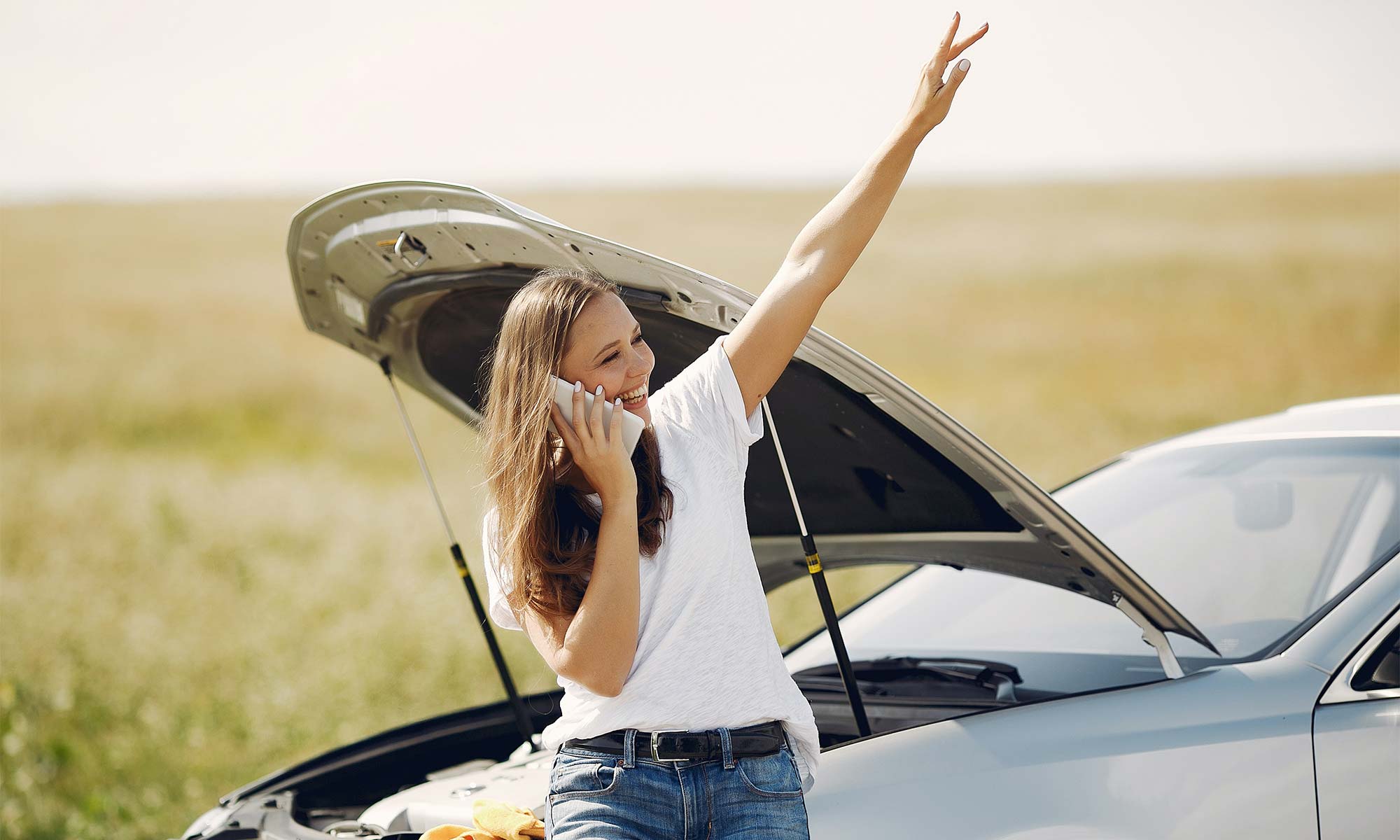 Fresh off the production line, all new cars come with a factory warranty. Also known as a "manufacturer's warranty," this is the car maker's way of protecting consumers from any mechanical or performance issues that might arise in the first few years of the vehicle's life.
Unfortunately, the average factory warranty covers just four years of wear and tear on a car – with some lasting as little as three years. Once the manufacturer's warranty has expired, you're generally on your own to pay for major automotive repairs. And, if you purchased a used car, it's likely your warranty expired long ago.
 Extended Car Warranties and Vehicle Protection Plans
So, how do you avoid expensive repair bills after your manufacturer's warranty ends? Investing in an extended car warranty or vehicle protection plan can be one way to safeguard your wallet. Designed to continue protecting your vehicle's components against failure and unexpected repairs, extending your warranty coverage or purchasing an auto protection plan can save you money in costly repairs and keep you safe on the road for years to come.
Here are five other reasons why purchasing an extended car warranty or vehicle protection plan can be worth it:
1. Peace of Mind for High-Mileage Car Owners
All car components have an expected lifespan, and the more miles of wear parts have on them, the closer they are to potential failure or need a major repair. Breakdowns can be more likely to happen to car owners with high-mileage vehicles. However, with a safety plan in place in the form of an extended warranty or auto protection plan, you can drive with total peace of mind.
If you do end up stranded on the side of the road after a breakdown, any viable extended warranty provider will connect you with a towing company to take you to the nearest certified auto repair shop. Your warranty provider may also cover repair bills and provide rental car options. If you're concerned your high-mileage used vehicle could have problems, an extended car warranty can provide much-needed reassurance.
2. You Can Tailor the Warranty to Your Needs
Factory warranties often take a cookie-cutter approach, with specific conditions in the fine print that can make them unsuitable for many drivers. However, if you find the right extended warranty or vehicle protection plan provider, you may be able to tailor coverage that suits your specific needs.
At Endurance, we offer customizable auto protection plans, and our knowledgeable team can work with you to make sure your plan offers the component coverage you need while meeting the budget you have in mind. Unlike most vehicle protection plan providers, we even cover rideshare drivers.
3. Maximize Your Resale Value
If you decide to sell your car, you'll likely want the most money possible. An extended auto warranty can help you maintain your vehicle and retain its value. Some extended warranties are transferable for a small fee, which will make your vehicle a much more attractive purchase for any potential new owner over another car that isn't covered.
For even more coverage, the EnduranceAdvantage™ vehicle protection plan is the only one on the market to cover general maintenance fees, paying up to $3,500 per year. When your vehicle is regularly maintained, its components will be in the best possible condition, and this can assure prospective buyers that your used car is worth purchasing.
4. Minimize the Cost of Ownership
According to AAA, the average annual cost of vehicle ownership in 2019 was $9,282. Owning a vehicle is not a small investment, so it's important to be able to save money where you can. An extended warranty or auto protection plan can help you avoid costly out-of-pocket repairs. While a protection program does have some upfront costs or premiums, your provider will pay for any large repair bills incurred during your coverage period. Specifically, with EnduranceAdvantage, you won't have to worry about expensive maintenance bills either.
5. The Added Benefits
In addition to cutting the cost of expensive repair bills, third-party extended warranty or vehicle protect providers can offer customer bonus features, such as roadside assistance or movie ticket vouchers.
At Endurance, each new auto protection policy purchase comes with a free year of Endurance Elite Benefits with bonus perks such as key fobs replacements and up to two replaced or repaired tires per year – something that many providers don't offer.
An Essential Investment for Every Vehicle Owner
You can't put a price on peace of mind, and an extended auto warranty protection package can secure that for you. Vehicle service contracts can save you money on costly repair bills, and you never need to worry about the unexpected breakdown again.
Every Endurance protection plan comes with 24/7 roadside assistance, substitute transportation, and trip interruption costs. You will also have the added benefits of the Endurance Elite Benefits for one year from the start of your plan – with all the extras it offers.
Upgrade to EnduranceAdvantage from a standard protection plan and the benefits only get better. It is the only vehicle service contract in the market that includes up to $3,500 in routine maintenance coverage. Endurance breakdown protection plus routine maintenance means total protection for you and your vehicle.
If you're ready to protect your car and put money back in your pocket, request a free, no-obligation quote. You can also visit the Endurance Learning Center for more information and automotive advice.
More like this
Extended Warranty

When driving on roadways around the world, the thing most car owners fear is being involved in an accident. However, mechanical breakdowns are the thing that every average driver should..

Read More

Extended Warranty

Every car owner knows how important it is to keep their vehicle in the best possible condition at all times. This means making sure that you are getting the proper..

Read More

Extended Warranty

Driving down the road only to experience an issue with your vehicle's steering capabilities is a terrifying experience, regardless of if you are driving a new vehicle or an old..

Read More