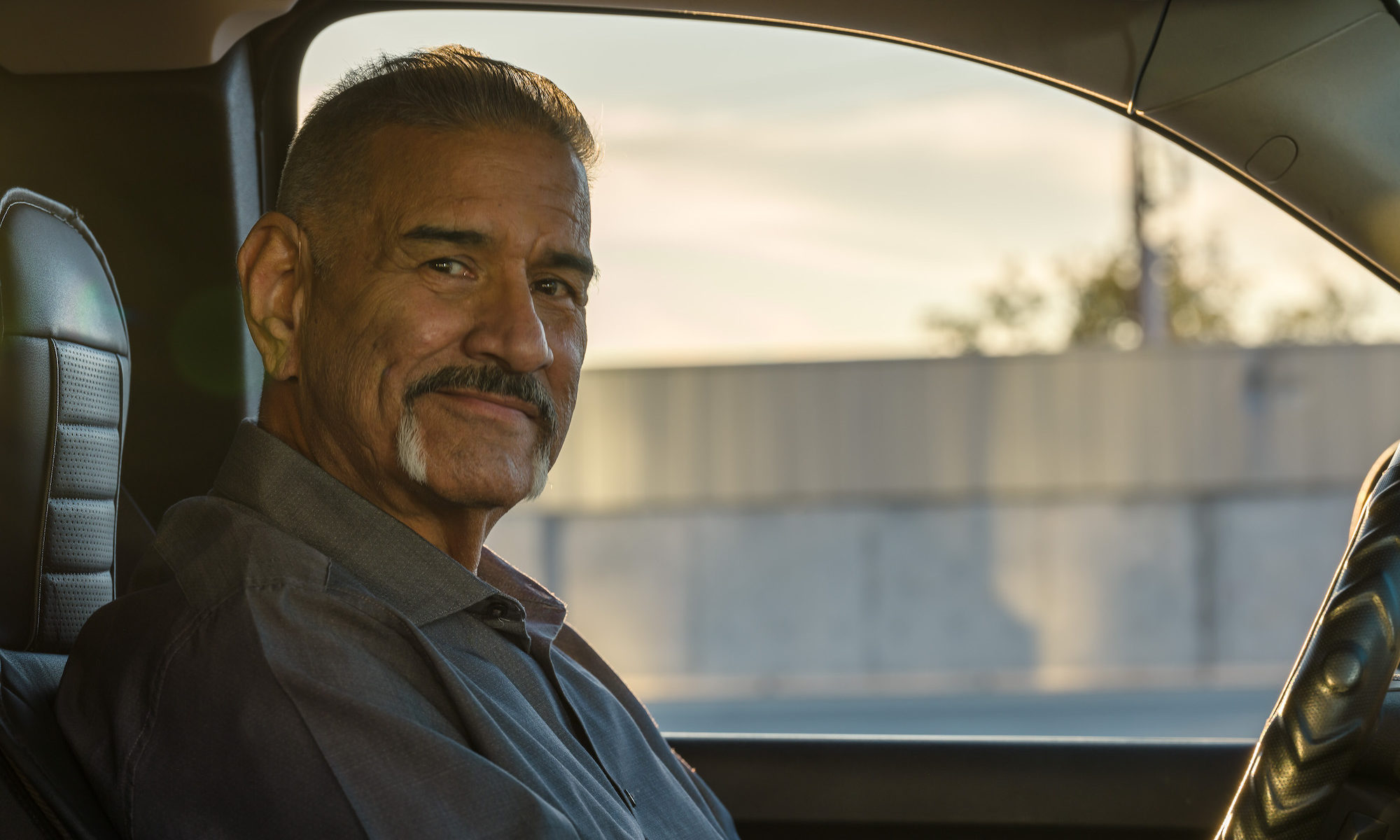 When it comes to extended warranties for used cars, there are different options available, and if you aren't sure what you're looking for, knowing which to choose can be tricky.
While 60% of drivers see the value in extended warranties, only 40% currently have one in place. We don't want you to have to pay out-of-pocket when it comes to your next repair, so let's break down what an extended auto warranty is and how to find the one that's right for you.
What is an Extended Car Warranty?
Not to be confused with car insurance, an extended warranty (sometimes called a vehicle service contract) helps cover costly repairs or replacements. Most vehicle protection providers cover both parts and labor for major repairs, which leaves you responsible for the agreed-on deductible.
If you own a new car, it most likely came with a factory warranty included in the overall price. After three years on average, they typically expire, which is where an extended warranty comes in.
Extended warranties offer the same coverage level, with additional benefits like maintenance coverage and everyday driving benefits.
Do I Need an Extended Warranty and Insurance?
If you're looking for total protection and own a high mileage vehicle, then yes. An insurance company works to cover repair bills that were caused by a sudden accident.
On the other hand, an extended warranty covers both parts and labor of repairs that originated from a manufacturing error. So if you experience an issue with your air conditioning, then providers like Endurance work with ASE-certified repair shops to fix the issue and get you back on the road. 
Other options, like mechanical breakdown insurance, offer similar services as an extended warranty but often include less value.
What's Covered Under an Extended Car Warranty?
That answer depends on the type of warranty you choose. While popular providers offer varying levels of coverage, the most common packages are:
Powertrain warranty –

If you're only interested in protecting the most expensive parts of your car,

a

powertrain

warranty

is your best option. Covering your engine, transmission, and drivetrain, you won't have to pay for repairs if any of these components fail.

Bumper-to-bumper warranty –

A

bump

er-to-

bumper warranty

is fully comprehensive, covering your powertrain, as well as everything else between your bumpers. Exclusions vary depending on your provider, with tires being a common one.

Stated component coverage –

This coverage protects all components stated in your

vehicle protection

contract. If you're unsure if a certain

auto repair

is covered, you can confirm by reading the

fine print

in your agreement.
There are plenty of other options available, with some covering maintenance expenses that accumulate over time. When searching for the best-extended car warranty, the best thing to do is see which ones have high customer reviews and coverage options.
Benefits of a Used Car Extended Car Warranty from Endurance
Imagine the scene: you're driving down a backcountry road on a cold, rainy night. A strange noise starts coming from your engine, and before you know it, your car grinds to a halt.
Without a warranty, a situation like this will be unnecessarily stressful, especially if you own an older vehicle.
With an Endurance warranty, you're covered from the moment you pull over. Just give us a call, and our 24/7 roadside assistance will take you to the nearest ASE-certified repair shop. If you can't wait around, we'll arrange substitute travel so you can carry on with your journey, and if you're over 100 miles from home, we'll pay for trip-interruption costs too. 
Our 30-day money-back guarantee protects all Endurance warranty plans, so if you change your mind within that timeframe, you can get a full refund. For more information, visit our coverage page, which has sample contracts, coverage details, and more.
How Endurance Compares to the Competition
Compared to other providers like CarChex and CarShield, Endurance provides protection plans that offer comprehensive coverage and much more.
All protection plans come with benefits you can't find anywhere else. From tire repair coverage with Endurance Elite to maintenance coverage with EnduranceAdvantage, you can take advantage of certain benefits right away and have a team of experts by your side when dealing with car repairs.
The Best Overall Used Car Warranty Company
At Endurance, we do everything we can to offer the best service for the best price possible. With nearly two decades of experience under our belt, we're not only one of America's longest-standing breakdown protection providers, but we're also one of its top-rated too. Here's what makes us stand out from competitors:
Plans Designed Around You
While most providers offer a set number of plans to choose from, we understand that one size doesn't fit all. We tailor our coverage plans to suit your specific needs, creating a personalized auto protection package that suits both your coverage requirements and your budget. 
Direct Provider of Most Plans
Unlike other companies, we are the direct administrator of most of our service plans. That means no middleman and no run-around. Our team is with you from quote to claim, with VIP customer service that gets you back on the road fast.
Better Auto Protection Benefits
We offer more for your money than any other provider, including 24/7 roadside assistance, trip-interruption coverage, and a year's free Endurance Elite membership with every new policy. Our newest protection plan, EnduranceAdvantage™, offers up to $3,500 in maintenance coverage as well. 
Mileage Doesn't Matter
Many extended warranty providers steer clear of high-mileage vehicles, but not us. With an EnduranceAdvantage™ plan, there's no limit to how far you can travel with your vehicle.
Your Choice of Repair Facility
You have the option to visit your trusted mechanic to get work done without worrying whether or not it'll void your warranty. As long as they're ASE certified, you can take your car to any mechanic in the country. So you can choose the one you trust the most.
Affordable Pricing
Getting reliable vehicle protection shouldn't break the bank. Our team helps you find the right coverage for you that covers repair costs, car-related expenses like maintenance, and much more.
Endurance Elite Membership
Remember when we said most extended warranties exclude tires? That's another thing we do better. An Endurance Elite membership opens up a host of excellent everyday driver perks. 
What Should I Consider When Shopping for a Used Car Warranty?
When shopping for a used car warranty, asking the right questions ensures you find the right coverage for you. Here are some questions to ask when requesting additional information on current coverage options:
Which parts are covered?

– This answer will vary depending on the level of coverage you're looking for. If there's a certain component you're looking to cover, make sure to ask if it's considered a

covered repair

to avoid hiccups in the future.

How long does the coverage last?

– If you have a

high mileage

vehicle, you want to make sure you find a

protection plan

that'll be longer than the standard time, which is often 3-years or 36,000 miles. 

How much does it cost?

– Cost varies depending on the make of your vehicle, your driving habits, and preferred

deductible

. 

Are additional benefits included?

– Most extended warranties offer

roadside assistance

,

rental car reimbursement

, and

towing

, but some offer even more. 

Do you cover high-tech vehicles?

– With technology quickly advancing, having breakdown coverage that covers your infotainment can save you thousands.

Is maintenance covered?

– Not all warranties cover maintenance, but some do. Plan like Endurance

Advantage

however covers

oil changes

, tire rotations, brake pad replacements, and more. 
Reliable Vehicle Protection That's Right for Everyone
So, what is the best warranty for a used car? The answer depends entirely on what you want out of your policy. As one of the country's most trusted third-party warranty providers, Endurance specializes in creating extended warranties based on individual needs so that you can get the best coverage for you and your budget. Whichever you choose, you'll get 24/7 roadside assistance, towing, fuel delivery, and trip-interruption as standard, as well as a year's free membership to Endurance Elite.
Want to save on maintenance too? EnduranceAdvantage™ has you covered. With up to $3,500 in costs included, visit a certified mechanic, show proof of your Endurance membership, and we'll take care of the rest.
Frequently Asked Questions: Extended Warranty for Used Cars
Who has the Best Extended Warranty for Used Cars?
Endurance offers various coverage levels to provide comprehensive coverage for all. From Select Premier to EnduranceAdvantage™, both options cover essential components while delivering additional benefits for used car owners.
Are Extended Warranties Worth it on Used Cars?
An extended warranty helps cover costly breakdowns and now maintenance with certain protection plans from Endurance. By keeping up with your maintenance and handling covered repairs right away, you can keep your vehicle on the road and gain peace of mind. 
How Much Should a Used Car Extended Warranty Cost?
The cost of a used car extended warranty varies depending on the age/mileage of your vehicle and current driving habits. Typically, the overall cost can range from $2,000 to $3,000, but we suggest requesting a no-obligation quote for more information to understand better how much it'll be.
How Do I Buy an Extended Warranty on a Used Vehicle?
You can purchase extended warranty coverage at your local dealership or submit an online quote with information on your vehicle. You'll need the year, current mileage, make, and model to help find the best coverage for you.
Does Endurance Have a Waiting Period?
Endurance has a 30-day/1,000-mile waiting period for most plans. During the first 30-days, you can use this time to familiarize yourself with your policy and learn all about your Endurance warranty benefits. If you have any questions regarding your policy, feel free to contact Customer Service for more information.
More like this
Extended Warranty

The advantages of having an extended warranty can't be overstated when a surprise car repair pops up. Coverage can make a difference during a breakdown, thanks to protection against expensive..

Read More

Extended Warranty

Nothing beats being able to hit the open road and head wherever you like, whenever you like. Plenty of drivers fall in love with our vehicles, maintaining them with total..

Read More

Extended Warranty

There's a lot to get excited about buying a new or used car, but one feature that often gets overlooked is the manufacturer's warranty. Understanding this coverage helps owners maximize..

Read More