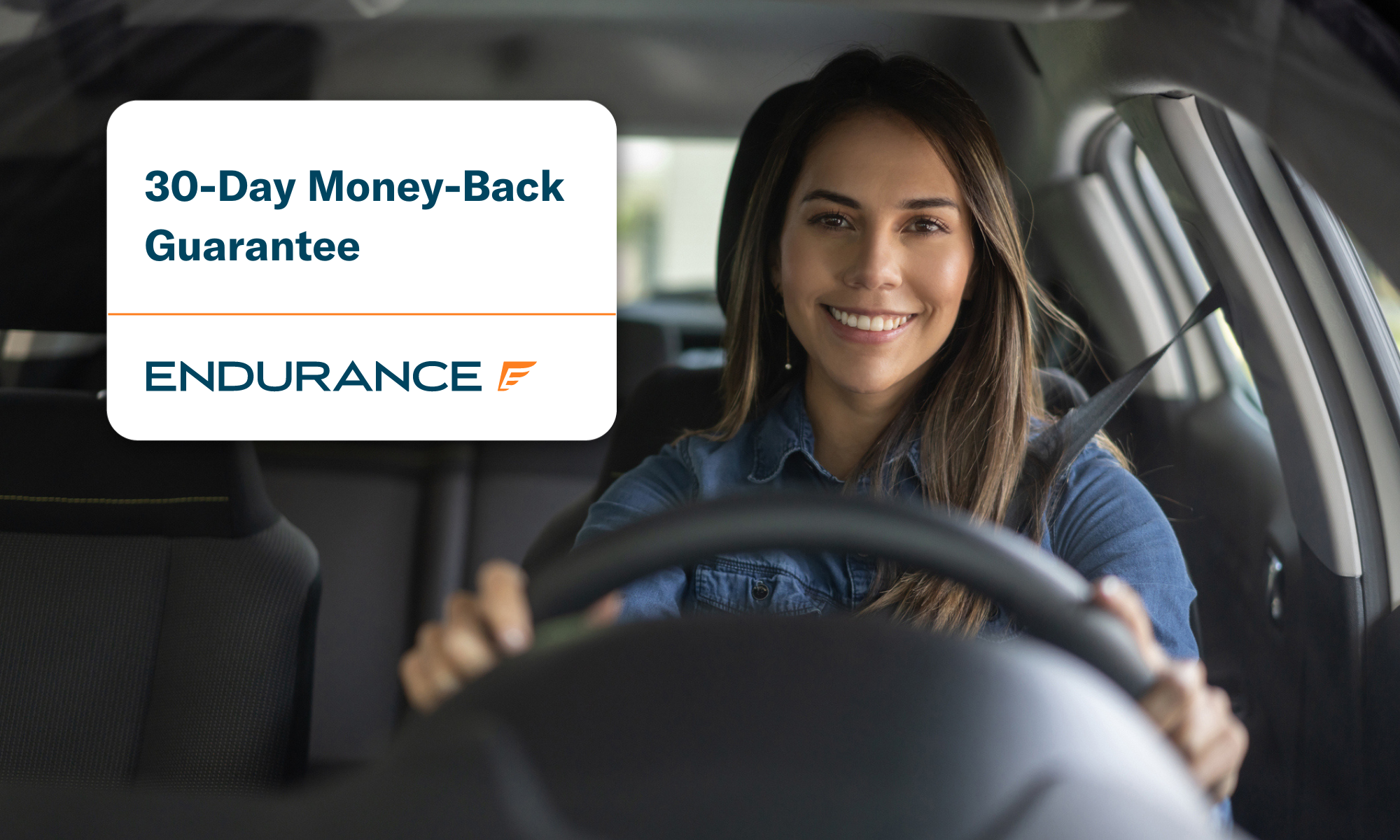 At Endurance, we strongly believe in the value and benefits of our vehicle service contracts, also called extended car warranties. We are committed to ensuring customer satisfaction, which is why we offer a risk-free, 30-day money-back guarantee on every auto protection plan we sell. Our "return" policy is designed to provide you with ample time to review your contract, discuss it with your loved ones or trusted mechanic, and make an informed decision about your coverage.
During this 30-day review period, we encourage you to thoroughly read your policy documents, carefully examining the coverage details, terms, and conditions. We understand the importance of considering all aspects of your coverage, and we want to give you the opportunity to feel confident and satisfied with your purchase. Rest assured that, like countless other drivers, you will appreciate the protection and peace of mind our plans provide.
However, if for any reason you decide that our vehicle service contract is not the right fit for you, simply reach out to our dedicated customer service line at (866) 432-4443. Our friendly and knowledgeable representatives will assist you promptly in processing your request and refund.
Endurance Warranty Perks and Benefits
We also want to highlight the exclusive perks that come standard with our auto protection plans and extras through the Elite Benefits program. In addition to the comprehensive coverage provided by our plans, our customers can take advantage of standard perks, including:
24/7 roadside assistance and towing
Trip-interruption coverage
Substitute transport (or rental car reimbursement)
Exclusive use of the Endurance Mobile app
Flexible payment plans
Parts and labor coverage
And more!
New customers can also take advantage of the Elite Benefits package – FREE for one year. These exclusive benefits include key fob replacement, complete tire coverage, up to $500 in collision discounts, and more. Elite Benefits are designed to enhance your vehicle ownership experience and provide even greater value for your investment. A small activation fee applies.
If you have any questions or concerns regarding your coverage or our services, our customer service team is available to assist you:
You can reach us through email at cus[email protected] or by calling our toll-free number at (866) 432-4443. 
Our dedicated representatives are ready to provide the support and guidance you need, ensuring a positive and seamless experience.
At Endurance, we are committed to delivering exceptional customer service and providing reliable, comprehensive coverage for your vehicle. We value your satisfaction and stand behind the quality of our auto protection products. We encourage you to explore our coverage options with confidence, knowing that we are here to support you every step of the way!
More like this
Company Resources

An extended auto warranty comes with Roadside Assistance to help you in the case your car breaks down. With so many options in the market, what makes Endurance's Roadside Assistance..

Read More

Company Resources

Don't spend another minute digging through paper files for your policy information. Instead, keep track of your auto protection with the Endurance Mobile app. Mobile options give you the flexibility..

Read More

Company Resources

Being an Endurance customer comes with many perks besides receiving the most comprehensive auto protection in the market. Not only are you protected from the costs of sudden breakdowns, but..

Read More