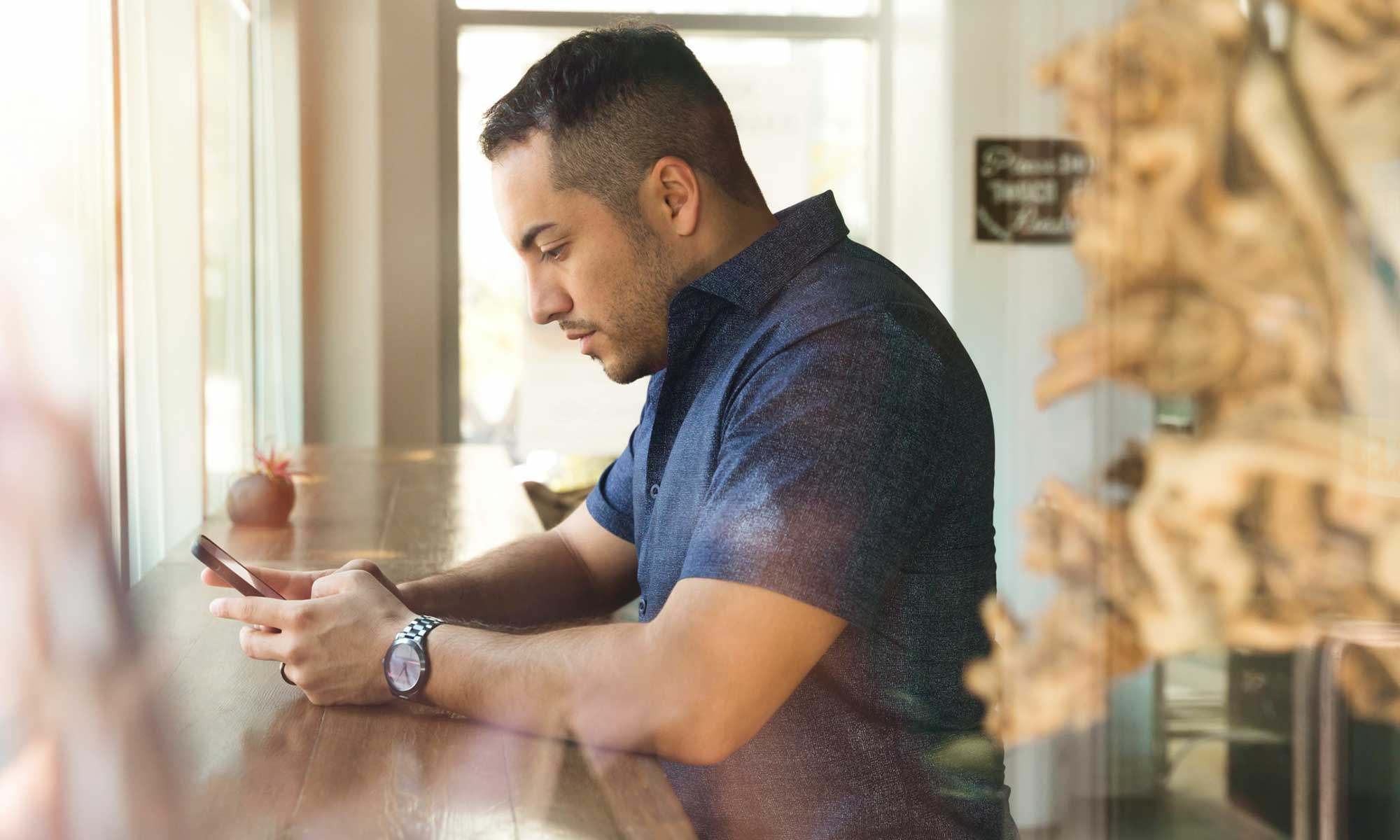 No matter the make or model of car, truck or SUV you may own, it's vital to follow its recommended maintenance schedule during the lifetime of owning your vehicle. As laid out by your car's automaker and usually found in your owner's manual, this schedule will help indicate the types of car maintenance procedures you should be doing and how often, such as getting an oil change once at least every 15,000 miles or so. By following this schedule, you can help protect yourself and your wallet from unexpected (and costly) repair bills.
But, even the most diligent can't prevent every single issue from happening. When you do experience a repair that leaves you in need of the help of a professional car mechanic, it's important to find the right one for you and your vehicle. 
By following these eight simple tips, you can find a good, reliable auto mechanic or auto repair shop to help you save money and get your vehicle back on the road fast.
8 Tips for Finding a Trustworthy Mechanic near You
Tip #1: Learn the Basics
If a mechanic is going to diagnose a problem and recommend a way to fix it, unless you know the basics of how a car works and likely problems (plus ballpark costs), you've got no way of knowing the true extent of the repair.
Make sure you do your research beforehand regarding the signs or symptoms your vehicle is dealing with, as well as the significant intervals in your car's maintenance schedule. Utilizing resources such as Consumer Reports can also give you an indication of many common repairs or issue your specific make and model can face. Even brushing up on the most general DIY car maintenance tasks can help introduce you to various components of your vehicle you might not have been aware of. 
To get started, watch some beginner tutorial videos, especially ones about your make and model of car, and equip yourself with a base level of knowledge. The Learning Center includes hundreds of articles explaining common car repairs, essential maintenance tips, expert advice and questions to consider when getting a repair done.
Recognizing the difference between brake discs and brake pads, knowing what terms like "tire rotation" mean or understanding what goes on during an emissions test can help. By getting at least these basics down, you can feel much more confident in accepting a quote for repairs you otherwise may not have known anything about.
Tip #2: Choose Where to Take Your Car
After getting a general understanding of your vehicle, it's time to determine where you should take your car in for repairs by researching dealerships and local independent repair shops. Get recommendations from friends and family and look online to find the best auto mechanic near you. Directories and tools such as Angi (formerly Angie's List) can also help you put together a list of options you can then start to refine.
If you have an Endurance auto protection plan, you can quickly get back on the road with the help shops in your local area, thanks to our partnership with RepairPal. Simply choose a repair facility you'd like to take your vehicle to, show them your Endurance service contract and sit back as we help you with every step of your repair and claims process.
Tip #3: Check Their Credentials
Once you've got your longlist ready of potential places, it's time to narrow it down. The best way you can do this is by checking up on their listed credentials. 
First up, certification.
The ASE (the National Institute for Automotive Service Excellence) is an independent non-profit organization that certifies automotive professionals. Auto repair shops and car dealerships can gain approval from the AAA (American Automobile Association), guaranteeing that all the mechanics are ASE Certified. These certifications (eight in total) can range from general engine or automatic transmission certifications to heating and air conditioning or electric systems certifications. If a technician is skilled enough to pass all eight, they earn the ASE Master Automotive Technician title.
You can quickly check mechanics' certification status on their websites by calling them or the AAA website. The Better Business Bureau (BBB) can also be another great tool to check. Lastly, check if they have any special training and certification for cars made by your manufacturer.
Tip #4: Check Their Reviews
While having the proper certifications is a must when going to any auto mechanic or auto repair shop, customer reviews can also be a great indicator of the type of service you can expect. Look for facilities or technicians with numerous reviews and higher ratings. This will typically indicate an overall good experience and service. So, make sure you check reviews on Google, Your Mechanic and Yelp.
Tip #5: Ask the Right Questions
Now you've got a well-vetted shortlist, and you've researched the basics of your car's components, maintenance schedule and possible repairs, it's time actually to call or visit the mechanic. To avoid any confusion and to help give you the most accurate price, be sure to describe the problem in as much detail as possible. Be sure to ask them a few simple questions to get an idea of their repair background. 
Some of these can include:
Are you certified?

Check what certifications they have.

Are you specially trained to carry out maintenance and repairs for my car?

Ask if they have special training to carry out maintenance and repairs on your specific make and model.

Where do you source your parts?

This is an important one – if they aren't approved parts, they could invalidate any factory or

extended car warranty

(also referred to as

vehicle service contracts

) you may have.

What is your hourly labor rate?

Double-check their hourly rate doesn't exceed the one permitted under the terms of your warranty. This can also help you weigh your different options to see who can perform your needed services at a fair price, helping you to save money in the long run.

Do you provide a free estimate?

Estimates are typically free, making it easy for you to shop around and compare quotes.

Are you happy to show me what you find and explain the proposed repair?

It's worth asking this upfront, and it's definitely a good sign if they're comfortable with this.

Do you guarantee the maintenance or repair work you do?

Make sure to check if they guarantee the work they carry out, which will usually be for a number of miles after the repair is complete.
Tip #6: Compare Quotes
Remember to get the written quote and see what it includes: you're looking for parts, labor, and VAT (value-added tax). Also, you don't have to accept the first quote you get. Instead, you can even check quickly online using repair estimate tools such as Consumer Reports or NAPA.
It's standard practice to get more than one quote, so don't be afraid to say you're going to do this. After all, you're trying to get the best price for you and your vehicle.
Tip #7: Get involved with the Repair
While you might be getting your hands dirty checking things like your torque converter or calipers, there's no reason why you shouldn't ask an auto mechanic to involve you. Any mechanic should seek your approval before they carry out any work. Even when they call you to tell you what they've found and their suggested course of action, you can absolutely ask them to show you the fault before you decide whether or not to go ahead.
If they're happy to do this, it's a clear sign you can trust them and the repairs they'll do.
Tip #8: Build Trust
It's relatively risky to jump right in with a hefty repair when dealing with a mechanic you aren't familiar with. Instead, the best way to go about it is to test the waters with simpler and cheaper services first, such as a tire rotation, alignment check or other basic yet intricate services.
This can tell you whether you like dealing with them before you trust them with a more significant job.
When to Take Your Car to a Dealership vs. A Local Car Repair Shop
You should always check the details of your factory or extended coverage carefully to make sure you get the work done in line with the terms. Going outside of these terms can void your coverage, so it's always crucial to follow your plan's "best practices" to avoid any potential issues.
The good news for you as a car owner is that you can choose to take your car to either a dealership or an independent mechanic as long as you check for certification.
But what factors might affect your decision?
Your Service Contract – If your car is still under manufacturer warranty, it usually makes sense to get work done in a dealership specializing in your vehicle and using the manufacturer's replacement parts. Depending on where your vehicle service contract (VSC) is from, you may find your options are limited when you need to get your car serviced. With Endurance, you can access an extensive network of mechanics to help with any repair in your local area. This means you can save time and worry – start your search with RepairPal and then follow the steps above to find the best mechanic available for everything from extensive repairs to a general tune-up.
Quality and Cost – Since dealerships work directly with popular brands like Chevrolet or Honda, their service team has access to parts suited to the specific make. Independent dealerships can require a bit more time to gather the resources, but they usually cost less in the end.
Convenience – Not everyone has a dealership nearby, so the local car repair and maintenance shop could be a more convenient option.
Personal Preference – If you prefer to support local, independent businesses, this is another good reason to explore your local auto repair shop options first.
Save Thousands on Costly Breakdowns with Endurance
When you buy a car, you know you're likely to need either maintenance or repair work done at some point or another. When that happens, that's exactly what an auto protection plan from Endurance is here to protect you against. Each Endurance plan is crafted to help fit your budget and needs, helping to give you breakdown protection for vital components such as your car's engine, transmission and brakes. Some protection packages, such as EnduranceAdvantage™, can even help you save up to $3,500 when it comes to your car's maintenance, including services like up to three oil and filter changes, tire rotations, engine diagnostic exams and more — at no additional cost to you.
Endurance customers will also automatically have even more peace of mind thanks to 24/7 roadside assistance which comes standard with the purchase of any Endurance plan. Not only that, but each newly purchased plan will also give you immediate access to a year's worth of Elite Benefits, including perks like key fob replacements, tire repairs or replacements and collision discounts. Simply find the right plan for you, pay a small activation fee and enjoy a full year of even more coverage and savings.
To get started learning more about how Endurance can help you, request a free quote or give us a call directly at 800-253-8203. You can also find even more automotive tips, expert advice, vehicle buying guides and other fun and informative articles by visiting our Learning Center.
More like this
How To

Ford may have recently decided to discontinue the Focus, but with over two decades since the first iteration was revealed to the world, you can bet plenty of them will..

Read More

How To

It is no surprise that autumn is a favorite season for car owners all across the United States. With pops of color and long shadows, there is so much beauty..

Read More

How To

In the event of a breakdown, having an extended warranty or vehicle service contract watching your back can be a total lifesaver. With some major repairs costing thousands of dollars,..

Read More