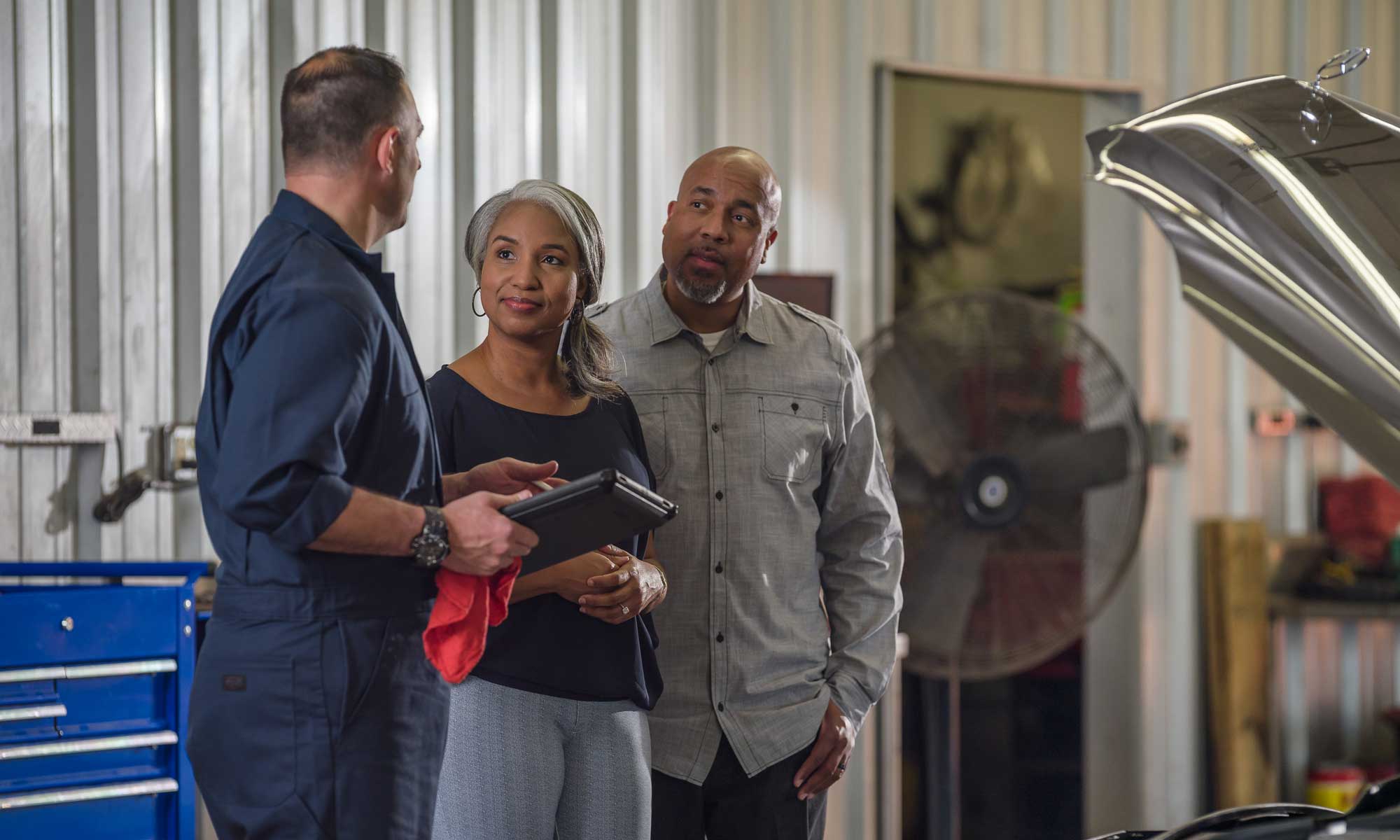 Every vehicle comes with an owner's manual, but if you're anything like most people, yours went straight into the glovebox.
What you may not know is just how vital this booklet can be for properly maintaining your vehicle. From car maintenance advice to your vehicle identification number (VIN)—your owner's manual explains it all and can help you avoid a sudden breakdown.
Top 10 Things to Look for in Your Owner's Manual
1. How to Set Up Your Vehicle for the Very First Time
A new car is like a new smartphone—for best results, you should follow a series of set-up steps first. As high-tech cars become the new norm, knowing how to set up your infotainment system properly is crucial.
While you may not know how to configure keyless entry and delayed lighting on your own, your manufacturer provided you with easy-to-follow guides to help.
2. The Recommended Maintenance Schedule
Sticking to a regular maintenance schedule elongates your vehicle's lifespan and keeps you eligible for any extended warranty policies you may hold. But what does maintenance involve, and how often should it be carried out? Your manufacturer includes a list of tasks with the recommended frequency in your owner's manual. 
There you can find a full breakdown on when to get an oil change, how often to replace your air filter, and which windshield wipers you need.
3. How to Check Fluid Levels
To top up your engine oil fluids, you'll need to check their levels every few weeks. 
If you'd like to see where your fluid levels are at but don't know where to look, you can guarantee your manual has all the answers you need. Some automakers like BMW and Toyota also offer online manuals if you've lost the one in your glovebox.
4. Which Fluids and Fuels to Use
It's all well and good knowing whether your fluids need topping up, but you can cause some severe damage if you use the wrong fluid type. When in doubt about what to add where your owner's manual is your friend. 
Not only will it point you in the direction of compatible oil and antifreeze, but it'll specify the recommended fuel type and octane for your vehicle so that you can get the most miles per gallon. Failure to comply with the manufacturer's advice can end up voiding your warranty and leave you with a costly repair bill to pay out-of-pocket.
5. What the Dashboard Warning Lights Mean
You see them briefly whenever you turn on your ignition, but what do your dashboard warning lights mean, and what should you do when one of them doesn't disappear?
Some of them might be obvious—the pump icon means you're low on gas, the fog lamp icon means you've switched them on. But for those less common ones, like your check engine light, you can find a list of your vehicle's lights and the definition of each symbol in your owner's manual. 
6. How to Set up a Baby Seat
Setting up a baby seat is something many believe is easy, and it is, but only if you've read the instructions in your owner's manual. For those with a family, you'll want to securely attach your baby seat for when you hit the road, but the instructions vary depending on your vehicle. 
Before struggling for several hours, take a few minutes to read through your owner's manual for set-up instructions. You'll thank me later!
7. The Correct Pressure for Your Tires
Tire pressure is more important than many people realize. A properly inflated tire has a longer life expectancy, a better braking distance, and a lower rolling resistance—significantly improving safety and fuel economy.
While many tires have the manufacturer's recommended pressure printed on the side, the information is also available in your user manual should you need it, along with advice on how to avoid over or under-inflation.
8. How Best to Clean Your Car
For many people, their vehicle is their pride and joy. They want to keep it looking its best at all times, but cleaning can be complicated, especially when you throw interiors into the mix.
Your car manual has all the information you need to make the right decisions regarding maintaining paintwork and upholstery. If you're lucky, it may even offer tips on more intricate jobs, such as touching up accents and attachments.
9. Getting to the Bottom of Common Problems
If a breakdown happens and you don't have roadside assistance, help might be much closer than you think. Your owner's manual will most likely include troubleshooting tips on various problems, such as how to repair a flat tire or how to perform a jumpstart. 
However, make sure to consult a professional before doing any major work on your vehicle. 
10. What's Covered by Factory Warranty
If your vehicle is brand new, it'll most likely be covered by a factory warranty issued by your manufacturer. This will protect particular parts of your vehicle from failure for a specified period or miles (whichever comes first). To find out what's covered by your warranty and when it expires, refer to your manual.
If your car is used, the factory warranty may no longer be active. You can get in contact with a dealership to discuss extending the coverage, but you'll often find that third-party policies offer much better value. Do some research before committing to anything, and use the terms outlined in your owner's manual as a helpful point of comparison.
How to Find Your Car Owner's Manual Online
If you've recently lost the original owner's manual, there are online versions you can download. Almost all carmakers offer a free owner's manual on their websites or the option to reprint one for $25-$40.
All you need to do is run a quick search for your vehicle's year, make and model, and sometimes VIN but here are also some helpful links for various automakers.
Experience Revolutionary Vehicle Protection with Endurance
A vehicle owner's manual can be useful in a pinch, but there are some things you can't tackle alone. Investing in an Endurance extended car warranty means there's always help on hand whenever an automotive problem arises.
With all of their protection plans, you can drive with total peace of mind, knowing that you have instant access to an impressive suite of services, including 24/7 roadside assistance, substitute transport, and trip interruption reimbursement. All Endurance plans also come with a year of free Endurance Elite Benefits—opening up even more fantastic everyday driver perks.
If you want to forget about maintenance costs and save even more, check out EnduranceAdvantage™. Request a free, no-obligation quote for more information.
More like this
Expert Auto Tips

With most states around the country getting colder, it's worth reminding yourself how to prepare your vehicle for the different seasons. Weather conditions play a major role in how a..

Read More

Expert Auto Tips

Being a car owner can be an incredibly rewarding experience, especially if you take pride in your vehicle's condition and performance. Cars that are well taken care of will generally..

Read More

Expert Auto Tips

No matter what kind of vehicle you own, staying on top of its care and maintenance should always be a top priority. Cars that are well taken care of and..

Read More