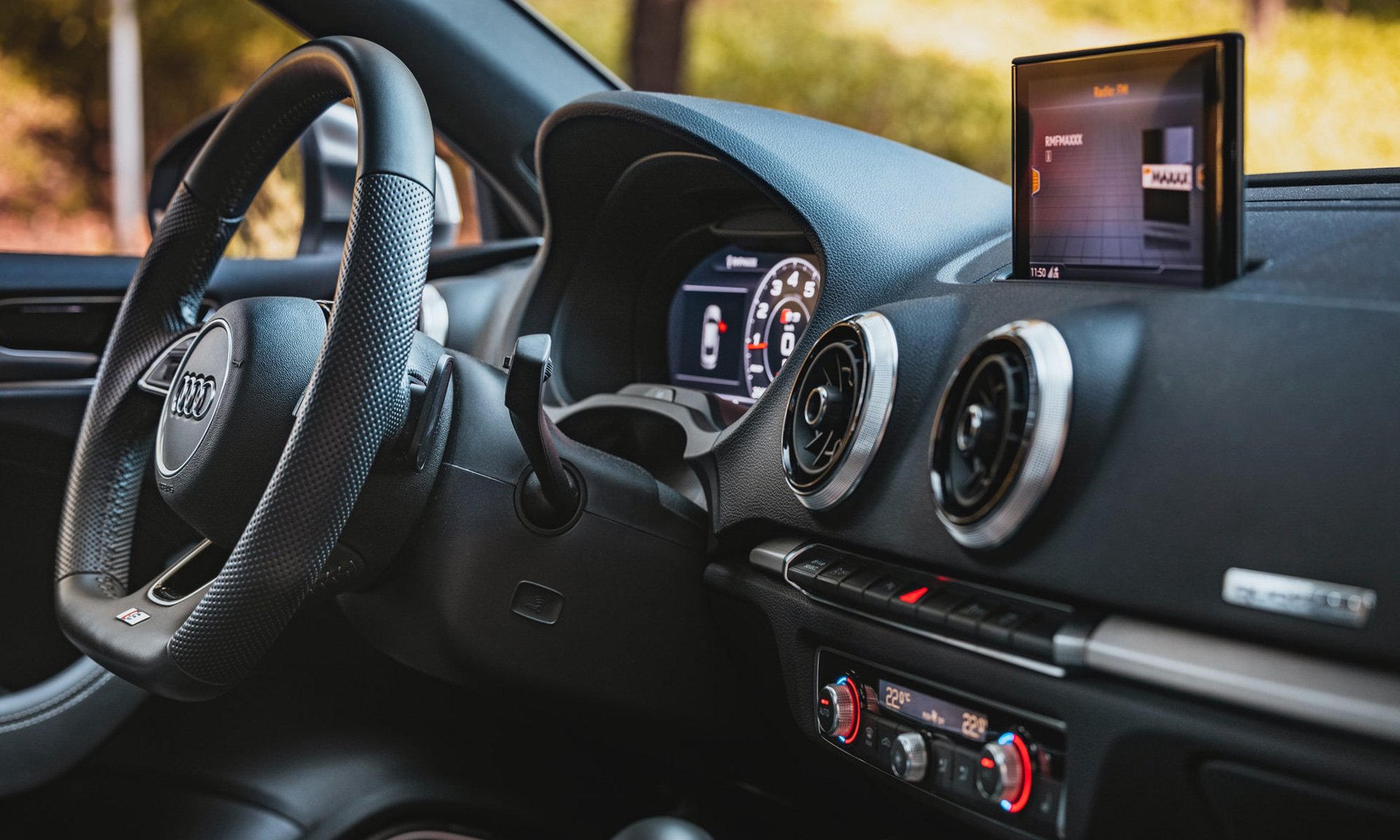 Each year, new cars, trucks and SUVs take the automotive world by storm with the latest and greatest in vehicle safety and performance. But for tech-savvy drivers, advanced technology and features such as infotainment systems that can do it all, self-parking assistance, blind-spot monitoring, forward-collision warnings, and even wireless device charging help make new, modern cars that much more appealing than anything else on the road. 
But, although these new updates make driving easier than ever, they can often mean spending more every time you need to take your car to a repair shop.  
Why Would High-Tech Vehicles Be More Expensive?
Newer, late model vehicles found at your local dealership today are considered more expensive to maintain than the average cost of repairs or maintenance for previous model years that have been sitting around for some time. This is mainly due to the new, high-tech features, parts and other upgrades that are being used compared to older models. And as one may expect, if the cost of production rises, its retail price will also increase. 
Even new vehicles separated by just a single model year can have vastly different features that can mean the difference in spending hundreds or thousands of dollars in repairs. This means that owning cars such as the Fords, Nissans, Kias, and Toyotas of the world with cutting-edge technology will cost you more than their base model counterparts. Not to mention that owning high-end luxury vehicles with all the bells and whistles from automakers such as a BMW, Porsche, Jaguar and more will often cost you more than you might expect, well after you've signed on the dotted line. 
But, while high-tech vehicles have safety features, collision warning systems, blind-spot monitoring, and more that increase repair costs over time, they can often be worth it. There is an added benefit to owning a high-tech vehicle since they are known to last longer than the standard lifespan, meaning your vehicle may not need to be repaired as consistently as with a standard vehicle. Though, what about when it does? 
To put it into perspective, a part many vehicle manufacturers are including Advanced Driver Assistance Systems (ADAS) in their newer model year vehicles. These systems are comprised of many sensors that help prevent crashes with things such as blind-spot monitoring, backup warnings and so on. However, while features and systems like these can be invaluable in terms of safety, even something as small as a minor fender bender could result in hundreds of thousands in repair bills to fix or replace your car's necessary sensors. And, if you are ever in a car accident, the tiny sensors built into the vehicle may need to be repaired, which may not be covered by your insurance company. But overall, high-tech vehicles use more technology to change the driving experience, but this also adds more opportunities for maintenance or repairs to be needed than base models vehicles.
High-Tech Features in Vehicles Today
The various high-tech features found in cars today completely eclipse that of older vehicles from a decade ago. One such technology is automatic emergency braking (AEB), which uses radar and cameras to assess the road in front of you and determine how to avoid a potential collision. If a driver doesn't seem to be taking action to avoid that collision, the AEB system will automatically start to brake the vehicle. 
Some vehicles also utilize cameras to improve overall driving decisions. Audi vehicles, for example, feature an adaptive cruise control that analyzes the space around your vehicle with over 30 cameras and components. They can then regulate the cruise control speed, helping you keep a safe distance from the vehicle in front of you. 
But, while helpful, if any one of those cameras or components is damaged in an accident, the whole adaptive cruise control system might need to be repaired. That's not even mentioning newer, driverless vehicles in development, such as various Tesla models. So, while these driverless vehicles promise to improve road safety, repairing the tech within them in the case of an accident is a far more technical job than standard car repairs. Even something as simple as a calibration (or recalibration) of a feature could cost you. 
At the end of the day, owning a high-tech vehicle may be beneficial to help you stay safer by avoiding car accidents. But as for the expensive repairs, an extended warranty or vehicle service contract (VSC) can help cover the costs to get your vehicle's high-tech features up and running again. However, you'll most likely be required to pay a deductible. 
Do Extended Warranties and Auto Insurance Cover High-Tech Cars?
With the new technology used in vehicles slowly beginning to become more and more complex, auto protection pricing is also changing. Paying out of pocket for any issues related to your car's advanced features and systems can be difficult, so having the right coverage for your high-tech vehicle is essential.
Unfortunately, not all providers, insurance or otherwise, cover high-tech vehicles. Or, if they do, they may only offer partial coverage. And when it comes to high-tech vehicles, partial coverage may not be good enough. However, to help give you the peace of mind you're looking for when it comes to your high-tech vehicle, Endurance can help.
With the Advantage auto protection plan, you can get comprehensive breakdown protection for your vehicle's most vital components, including high-tech features such as backup cameras, sensors/perimeter warnings, video and display screens, GPS/navigation systems, blind-spot sensors and more. Plus, each Advantage plan can also help you save up to $3,500 in essential maintenance services to help ensure the rest of your vehicle stays running for longer, including oil and filter changes, alignment checks, tire rotations, engine diagnostic exams and more.
Protect Your High-Tech Vehicle with Endurance
While high-tech cars may serve you better in the long run, small and costly repairs may cause you to second guess your purchase decision. But instead of worrying about the unexpected, protecting yourself and your vehicle with an Advantage auto protection plan from Endurance can help you rest easy. With Advantage, you can be confident that you're getting comprehensive breakdown protection for your vehicle's most vital components, including some of its most important high-tech features. You'll even be able to stay up-to-date on your car, truck, or SUV's maintenance needs with up to $3,500 in savings on services such as engine diagnostic exams, alignment checks, oil and filter changes, and more.
As an Endurance customer, you'll also automatically benefit from having 24/7 roadside assistance, trip interruption coverage, and rental car reimbursements. And, for just a small activation fee, you can get even more coverage and savings through a full year of Endurance Elite Benefits, including tire replacements/repairs, collision discounts and more. 
To learn more about how Advantage or any other Endurance auto protection plan can help you, give a member of the award-winning Endurance customer care team a call directly at (800) 253-8203. Or, you can get started protecting your car, truck or SUV today by requesting a free, no-obligation quote. And don't forget to check out the Endurance blog to find even more helpful and informative articles on various automotive topics, including maintenance tips, vehicle buying guides, extended warranty breakdowns/comparisons and more.
More like this
Extended Warranty

The advantages of having an extended warranty can't be overstated when a surprise car repair pops up. Coverage can make a difference during a breakdown, thanks to protection against expensive..

Read More

Extended Warranty

Nothing beats being able to hit the open road and head wherever you like, whenever you like. Plenty of drivers fall in love with our vehicles, maintaining them with total..

Read More

Extended Warranty

There's a lot to get excited about buying a new or used car, but one feature that often gets overlooked is the manufacturer's warranty. Understanding this coverage helps owners maximize..

Read More