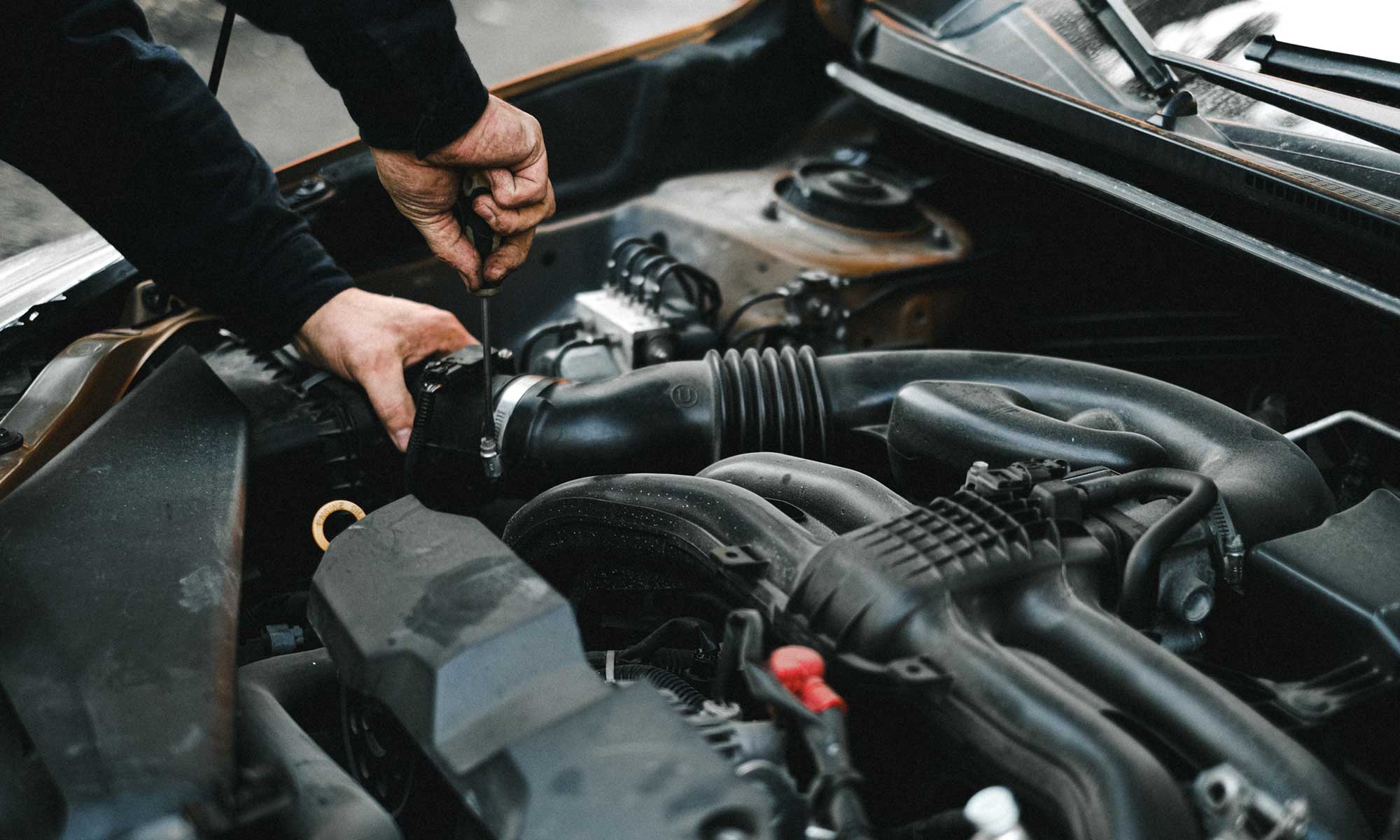 Cars really are an extension of their owners. And like their owners, no two vehicles are alike, from the color, engine and transmission to any extra accessories, bumper stickers and even the music blasting through their speakers and infotainment system. The same can also be said regarding car parts, as you can choose between OEM or aftermarket parts, and their pricing and even quality will vary depending on where you go and who does the work for you. 
So to help you feel empowered the next time a repair pops up, knowing the differences between these two types of components you can get can help ensure you're making the right choice for your vehicle.
OEM vs. Aftermarket Parts
Before you can determine which kind of parts may be best for your vehicle, whenever you find yourself in an auto parts store or taking a trip to a repair or body shop, you have to know the differences between OEM and aftermarket car parts.
What Does OEM Mean?
OEM stands for Original Equipment Manufacturer, meaning that car parts are made by or supplied to your car manufacturer and used to manufacture your vehicle. If you go to an authorized repair facility or auto body shop to get work done on your car, they'll usually use OEM parts on hand.
What Are Aftermarket Auto Parts?
Aftermarket parts are made by anyone other than the Original Equipment Manufacturer, aka the car's automaker. Instead, aftermarket companies produce automotive replacement parts that aim to meet or exceed the performance of the original ones. Those who repair their cars themselves or independent mechanics and repair shops often use aftermarket parts because of the cost savings usually involved.
Which Are Better: OEM or Aftermarket Parts?
Both have pros and cons, so your choice will depend on what you're after. As long as you've checked that you won't be inadvertently invalidating your auto warranty by using aftermarket parts, you're good to go and free to choose the parts you want.
Here are the main advantages of OEM and aftermarket car parts.
Why OEM Parts?
If you don't have time to do your research and hunt around for the best option, OEM parts are the safe choice. You know they're the right parts and recommended by the manufacturer, so chances are there won't be any unforeseen issues. In fact, when dealing with OEM parts, all you need to do is let an authorized auto parts store or mechanic know what you need, and they'll take care of the rest.
There won't be any surprises in terms of performance, as these are the same parts originally used on your vehicle. This can be especially important if you own a high-quality luxury vehicle like a Porsche, Jaguar or BMW, as brands like that often require specialized parts. And like a new vehicle, OEM parts are sold with a warranty, so there's added peace of mind if something goes wrong. Another point to consider is that 'official' parts can better help cars retain their resale value.
Why Aftermarket Parts?
Aftermarket parts are specially made to compete with OEM parts. Still, as vehicle owners tend to prefer 'official' parts, aftermarket suppliers need to compete on factors such as price, availability, and performance.
The main advantage is that you can get aftermarket parts at a more affordable price point than OEM parts. If the parts are extremely cheap, though, it may be the case that there is a significant difference in quality. And unlike if you're purchasing parts from trusted automotive brands like Ford, Toyota, Honda and more, you may not know much about the companies making these parts, so it's a good idea to read reviews and get recommendations.
Still, despite the possible differences in quality, aftermarket parts can offer a great variety of choices, so you can shop around a lot more than you can with OEM ones. Some aftermarket parts work to improve the overall performance offered by the original parts by addressing specific issues or opportunities to add durability, for instance.
You'll also have more choice about where you get repair work done with aftermarket parts, especially if you're in a hurry. Although you can usually order OEM parts through your mechanic, it will often involve a delay as they don't tend to stock these parts.
Should I Use OEM or Aftermarket Parts?
While both have advantages and disadvantages, your choice will ultimately depend on your needs. However, remember that many drivers find OEM parts reassuring, knowing they'll get a high-quality match for their vehicle. On the other hand, it's also worth bearing in mind that many OEM parts are the same as aftermarket ones, just rebranded.
Regardless, remember to always check the terms of your car's warranty before deciding on replacement parts, as choosing the wrong kind could void your coverage and leave you to pay for any expensive repairs on your own.
Experience Revolutionary Vehicle Protection Today
Knowing which type of parts to go with ultimately depends on what you're looking for, and hopefully, the decision is now easier to make. Having reliable parts make the car repair process easier, as does the proper vehicle protection to help cover the costs. And finding a plan that can combine the breakdown protection you're looking for with maintenance coverage can give you the peace of mind you're looking for, and Endurance can help.
With the Advantage auto protection plan, you can get comprehensive breakdown protection for your vehicle's most vital components while also receiving up to $3,500 in yearly maintenance coverage. That means you can get services like oil and filter changes, alignment checks, engine diagnostic exams and more included—at no additional cost to you. But that's not all, as you'll also be able to get several special, single-use services like cooling system maintenance, a battery replacement and more to give you even more coverage and savings.
Plus, as an Endurance customer, regardless of your plan, you'll also have 24/7 roadside assistance and towing, trip interruption coverage, rental car reimbursements and the ability to take your vehicle to any certified repair facility or ASE Certified mechanic of your choice—including the dealership. That means no matter where you are across the country; Endurance has you covered. You'll even be eligible to receive a full year's worth of Elite Benefits, including collision discounts, key fob replacements and tire replacements or repairs whenever you purchase an Endurance protection plan.
Get started protecting your vehicle today from unexpected breakdowns and repairs by requesting a free, no-obligation quote. Or, to learn more about any Endurance plan, call the award-winning Endurance customer care team at (800) 253-8203. And don't forget to check out the Endurance blog to find more articles on all things automotive, including vehicle buying guides, extended warranty coverage comparisons, DIY maintenance tips and more. 
More like this
Shoptalk

Have you ever asked yourself 'how do I avoid getting ripped off by a mechanic?' We've all been there. Taking a trip to your local mechanic can be an intimidating..

Read More

Shoptalk

Making aftermarket modifications to your vehicle is very tempting. Changes to your vehicle are great and offer unique looks or better performance than the original version, so it makes sense..

Read More