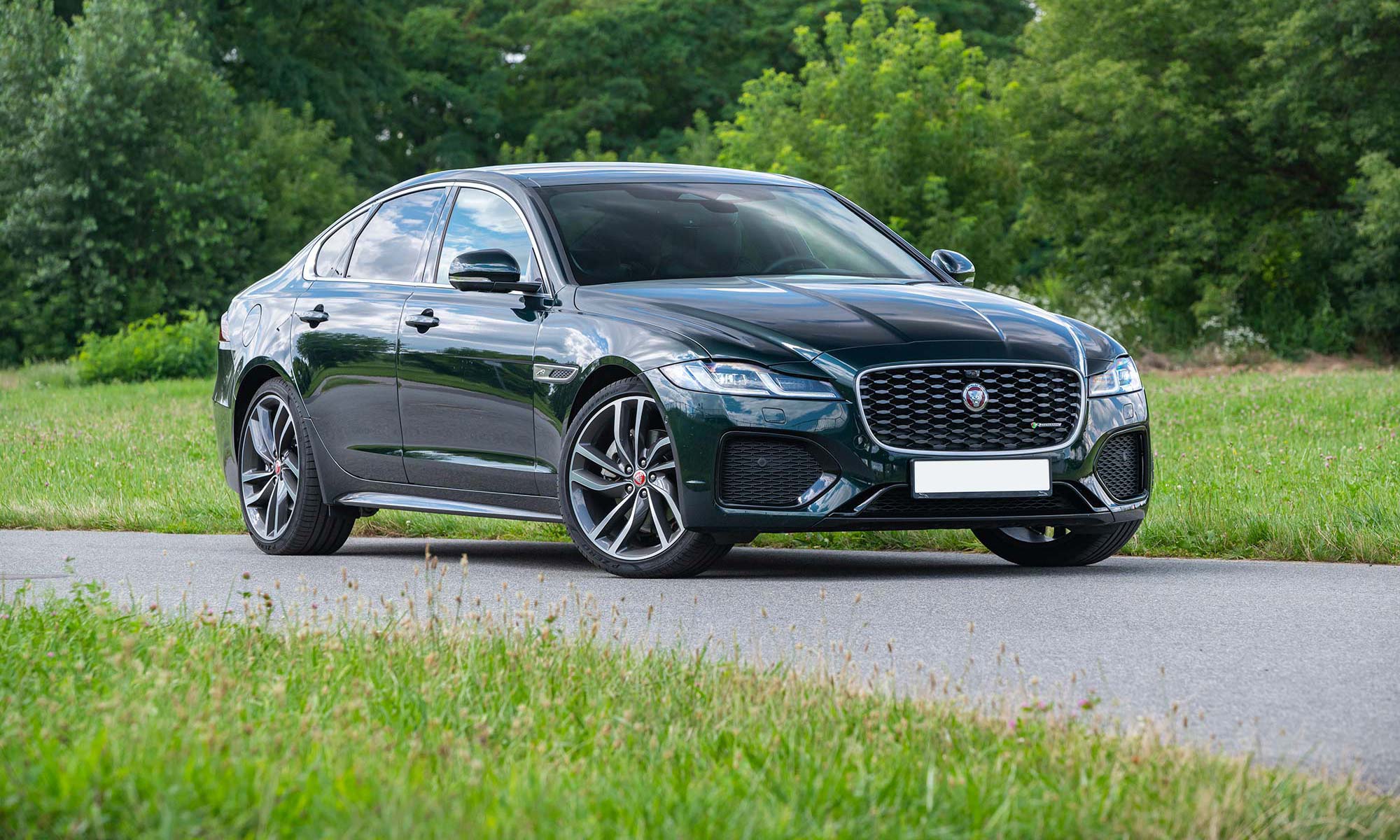 When it comes to luxury vehicles, Jaguar is undoubtedly one of the biggest names in the game. After all, it's hard to go against the taste of James Bond himself, as he's driven several Jaguars over the years, such as the Jaguar XF in No Time To Die (2021). But, even with the endorsement of the legendary spy himself, it's hard to argue against the sleek aesthetic of Jaguar vehicles.
But while they may be some of the most stylish and fun-to-drive vehicles out there, Jaguar is, unfortunately, lagging on the reliability front—coming as low as 29th out of 32 leading automakers. And as a luxury vehicle, combining this poor reliability with its already high average annual repair costs of $1,123, you could be left paying tens of thousands of dollars in repair bills over the vehicle's life. 
Whether you're a current Jaguar owner or considering becoming one, it's essential to know what is included in a Jaguar factory warranty and the type of extended coverage you should look for.
What's Covered in a Jaguar Factory Warranty?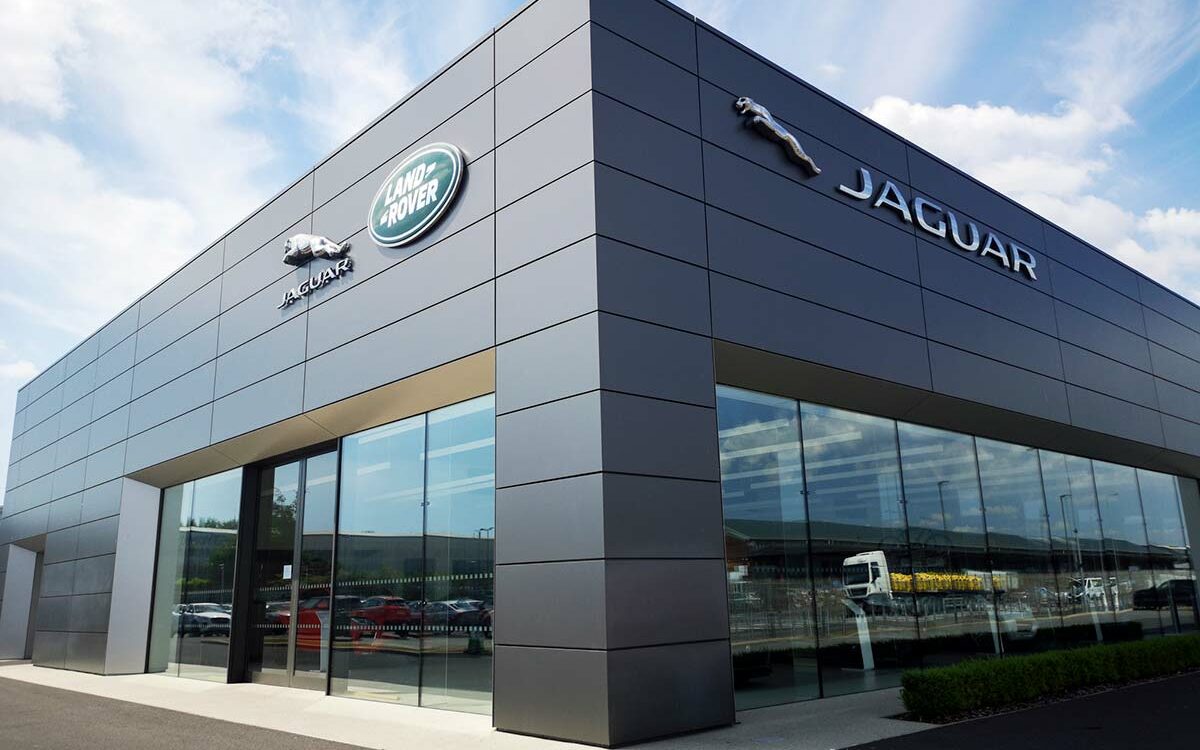 Whether you are purchasing a luxury vehicle like a Jaguar F-TYPE, a Range Rover from the Jaguar sister company, Range Rover, or even an everyday car like a Toyota Corolla or a Honda Civic, every brand new car comes with a factory warranty. This is effectively a manufacturer's promise to repair any faults that may occur for a predetermined length of time or number of miles. While most factory warranties are called bumper-to-bumper warranties, your coverage may be split into a few different parts due to covering the vast majority of components between your bumpers. These can include a powertrain warranty, a corrosion warranty, emissions coverage and even maintenance in some cases—with each having a different length of time that their coverage is active.
One of the most important things to note about any factory warranty or new vehicle limited warranty is that they are different from any auto insurance policy you may have. For example, your vehicle's factory warranty (a Jaguar factory or another automaker) will help cover sudden and unexpected component failures. In contrast, insurance covers damages resulting from an accident, severe weather or even in the event of a theft. Overall, automakers like Nissan, Subaru and Mazda offer some of the shortest factory warranties in the automotive at 3 years/36,000 miles. Still, the most common factory warranty coverage lasts around 4 years/50,000 miles. 
But, to help give you a clearer picture of the different types of factory coverages around the automotive world, here are the factory warranty periods for some of the most popular car brands as of early 2022: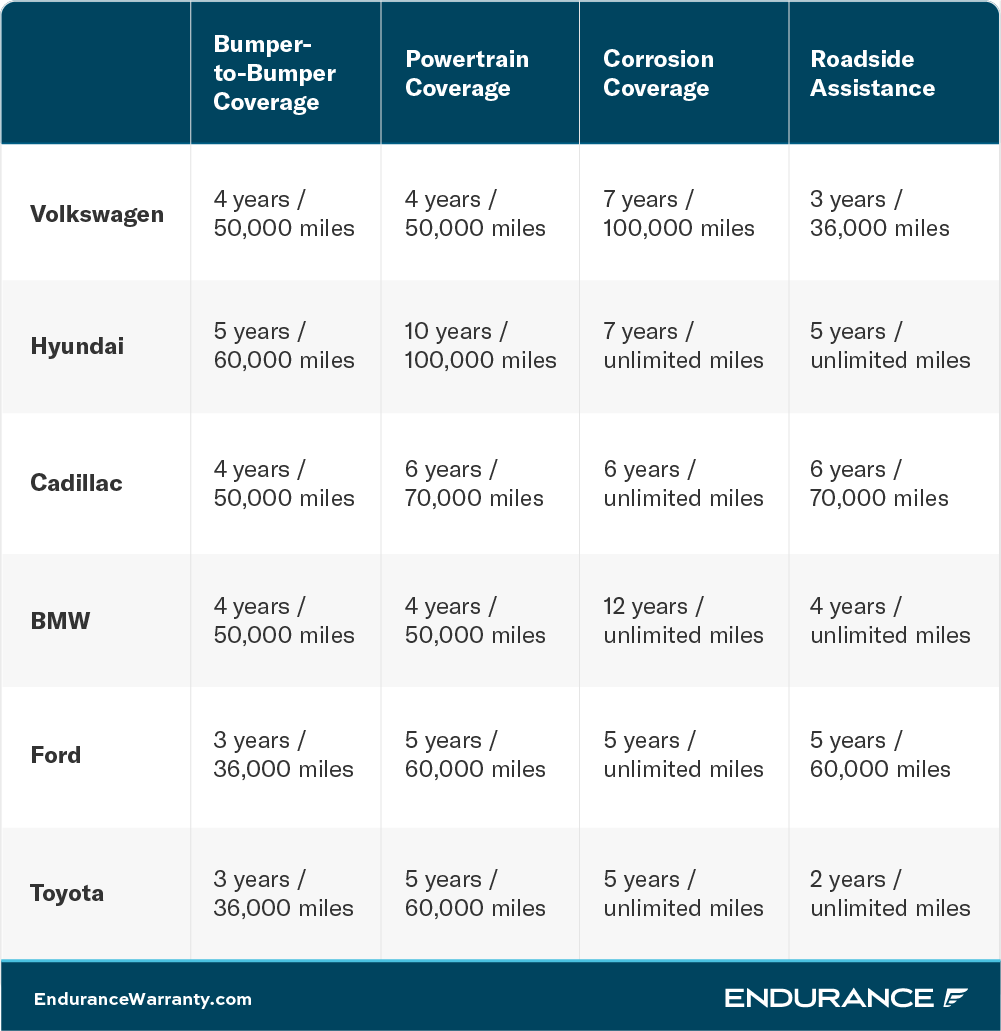 For Jaguar owners, every new Jaguar vehicle manufactured after 2016 includes Jaguar EliteCare, a new vehicle limited warranty that lasts for 5 years/60,000 miles. 
It will also include:
Complimentary Scheduled Maintenance:
Regular preventative maintenance is key for making any vehicle last longer, whether it's brand new or a certified pre-owned used vehicle. To help drivers with this, the Jaguar EliteCare will help cover the cost of scheduled maintenance services. However, to receive this complimentary service, Jaguar owners must take their vehicle to a local authorized Jaguar retailer to be repaired with Jaguar-approved parts. You must also do repairs within a month or 1,000 miles of the service interval indicator light appearing, which will let drivers know when it's time for some maintenance. However, heavy wear and tear components, such as your brake pads or windshield wiper blades, will be excluded from this complimentary scheduled maintenance coverage.
Paint & Corrosion:
You may often think of scratches or damage to your car's paint and issues caused by corrosion are a part of the same warranty coverage; they're not. In fact, according to Jaguar, owners will be able to get coverage for any paintwork needed due to manufacturing defects for 4 years/50,000 miles. And like the complimentary service, the paint surface warranty work will need to be done at a local authorized Jaguar retailer, though it will be free.
As for corrosion coverage, Jaguar owners can enjoy 6 years/unlimited miles of coverage for any bodywork that needs to be done due to rust. This will also need to be done at a local authorized Jaguar retailer, but it will also be free.
24/7 Roadside Assistance:
If you find yourself stuck on the side of the road, Jaguar will help with 24/7 roadside assistance. This coverage will be good wherever you are in the country as long as you are under warranty, which will last for the full 5 years/60,000 miles of the Jaguar EliteCare new vehicle limited warranty. They will even help pay for hotel accommodations and alternative transportation should your repairs occur more than 50 miles away from home.
I-PACE Electric Vehicle Battery Coverage:
With the rise in popularity of hybrid and electric vehicles (EVs) thanks to automakers such as Tesla, Rivian or classics like the Toyota Prius, it's no wonder Jaguar got into the game with the I-PACE. However, as the battery of hybrid and electric vehicles can be expensive, Jaguar will help cover your Jaguar I-PACE battery if it drops below 70% health within 8 years/100,000 miles.
Jaguar InControl® Remote & Protect™:
Jaguar's innovative in-car computer systems are all completely covered by your warranty coverage, though this won't be available for the F-TYPE Project 7 vehicle.
Transferable Protection:
If you are looking to sell your used Jaguar while JaguarElite is still active, you can be certain that it will be fully transferable to any subsequent owners so long as they are within the coverage period. And overall, the list of covered components is quite comprehensive, featuring the engine/powertrain, infotainment, air conditioning, clutch, suspension, etc. However, some exclusions may apply, such as regular wear and tear components or neglecting regular maintenance, so always check the fine print to help ensure you are not voiding your coverage.
No matter what kind of factory coverage your Jaguar or any other vehicle has, the most important thing to remember is that while they're very comprehensive, factory warranties don't last forever. Once they expire, you're left paying for any expensive repairs. And if you buy a used car, it may not have any factory warranty coverage whatsoever. So when you're dealing with a luxury vehicle with some of the lowest reliability ratings (like Jaguar), getting extended coverage is even more vital.
Can Jaguars Get an Extended Warranty Coverage?
It makes sense that luxury cars mean luxury prices—and that doesn't stop after the initial purchase. Along with regular (and essential) maintenance, repairing a Jaguar can be eye-watering, with the most expensive issues costing upwards of $10,000! To give you a better idea of how much a repair can cost for your Jaguar, take a look at some possible repairs and their costs for some popular Jaguar models, including:
With expenses like these, it's vital to get coverage after your Jaguar factory coverage ends. And while Jaguar does offer an extension of their new vehicle limited warranty coverage, you'll often find the same level of coverage at a more reasonable price from third-party vehicle service contract providers. However, you sometimes might see these referred to as "extended warranties," though only the automaker can "extend" factory warranty coverages. But, despite not truly extending your coverage, third-party providers can still provide the same types of coverage while throwing in additional perks and benefits that you wouldn't get from manufacturers.
With the Highline protection plan from us here at Endurance, you can rest easy knowing you'll have some of the most comprehensive exclusionary coverage on the market for luxury vehicles, including all 8-cylinder Jaguar models and every Land Rover model. Other select luxury vehicles from popular automakers like Audi, BMW, Porsche and more can also find coverage with the Highline plan on an extensive list of components, including seals and gaskets.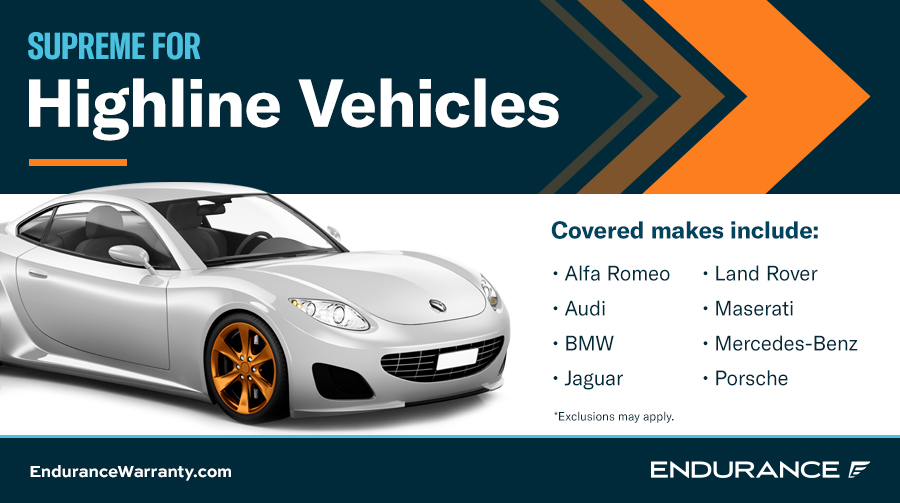 Drive Your Jaguar with Confidence
Jaguars let you explore the open road in style, but their reliability can concern many owners. And once your factory warranty has expired, rather than potentially having to empty your savings account every time something goes wrong, a vehicle service contract can help.
Whether it's failed power steering or a blown head gasket, Endurance auto protection plans can help cover the most vital components of your vehicle. And with the Highline protection plan, you can get you back behind the wheel of your Jaguar before you know it; as long as your vehicle qualifies based on its age or mileage, weight and setup, we'll give you the protection you need to drive with total peace of mind.
As an Endurance customer, you'll also benefit from 24/7 roadside assistance, trip interruption costs and substitute transport services while your car in for repairs. But that's not all, as you won't be limited to taking your vehicle into specific shops or to your dealership. Instead, you can take your car, truck or SUV to any certified repair facility or ASE Certified mechanic of your choosing while we work with you and the mechanic every step of the way through your repairs. And if that wasn't enough, new Endurance customers are also eligible for a full year's worth of Elite Benefits, including up to two tire replacements or repairs, collision discounts, key fob replacements and more for just a $29 activation fee.
Get started protecting your Jaguar or any other vehicle by requesting a free quote or giving our award-winning customer care team a call at (800) 253-8203. The Endurance blog can also be a great resource to find even more warranty coverage comparisons, vehicle buying guides, expert auto tips, DIY maintenance how-tos and more.
More like this
Make/Model

If you're the owner of a Honda Accord, you certainly aren't alone. The brand has a great reputation for producing some of the most reliable cars on the road, with..

Read More

Make/Model

The last thing any Ram driver wants is to hear an odd noise while driving down the road, followed by a mechanical issue within their vehicle. Unfortunately, mechanical breakdowns are..

Read More

Make/Model

Finding yourself in the position where you are notified of a recall affecting your vehicle is never a fun situation, but it should require immediate action on your part. Depending..

Read More