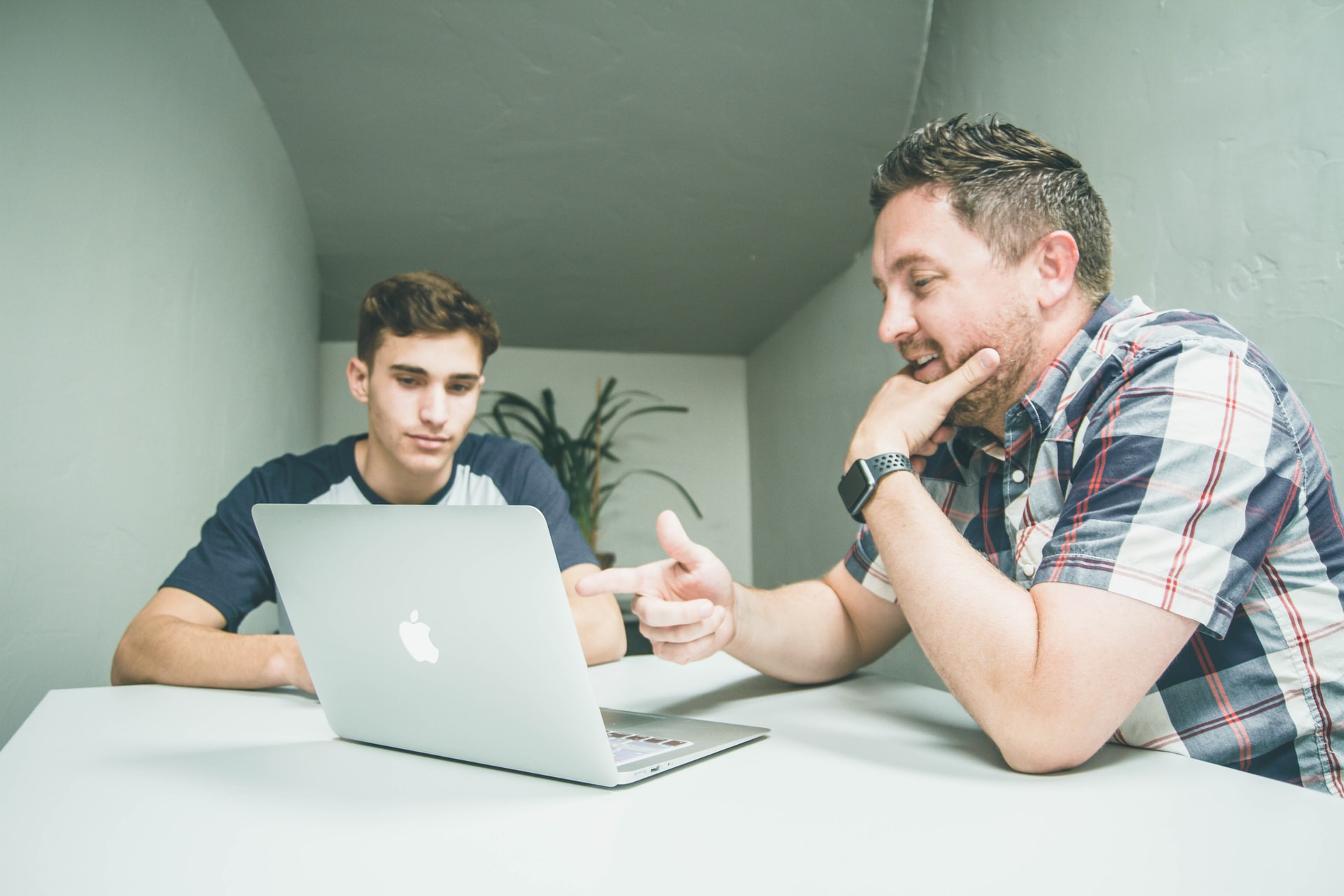 If you're looking for total protection for your vehicle, you may have come across mechanical breakdown insurance or an extended warranty but are they the same? 
The short answer is no. Both protection packages cover different expenses, and car insurance is required when owning a new or used car. Depending on what you're looking for can help determine if you need both. But before deciding, you'll first need to know the difference between a car warranty and a car insurance policy. 
I often see drivers have auto insurance but then have to pay out-of-pocket for repairs since they didn't look to extend their coverage before their factory warranty expires. As an ASE Certified repair shop owner, I always advise my customers to have extended warranty coverage that covers both repairs and maintenance. 
If you're still unsure whether or not both are for you, I've outlined everything you need to know to make the decision easier and gain peace of mind.
What is an Extended Car Warranty?
A car warranty, also known as a vehicle service contract, is a contract between you and a company, often your car's dealer or manufacturer, covering repairs within a specific period or mileage. 
Once your current warranty coverage expires, most opt for an extended warranty to cover repairs and replacements required beyond the initial manufacturer's warranty.
What is a Vehicle Service Contract?
Like mechanical breakdown coverage (MBI) or an extended car warranty, a vehicle service contract (VSC) provides coverage for car repairs and sometimes maintenance. 
These are administered by third-party providers like Endurance or sometimes by your local dealership. Still, it's important to note that some are the direct administrators of most plans, while others are not. 
When a provider is the direct administrator of their plans, they're with you every step of the claims process. You may find yourself being pointed in various directions to get assistance on your policy or any existing claim for those who are not. When shopping for an extended warranty, you can always ask if the company administers their plans to ensure you find the right option for you.
How Does an Extended Warranty Work?
Generally, extended auto warranties typically do not cover theft, damage caused by natural disasters, or vandalism. Most breakdown protection providers offer three types of coverage plans: powertrain, inclusionary, and exclusionary.
Some options cover necessary maintenance repair from oil changes to brake pad replacements like EnduranceAdvantage™. You can receive up to $3,500 in maintenance coverage in addition to Endurance breakdown protection. 
How Does Car Insurance Work?
Car insurance covers damage to your vehicle and protects you from the cost of sudden accidents caused by someone else. Auto insurance is required in all states except New Hampshire, so you'll need to have a policy in place before hitting the road. 
Typically, an insurance company offers the following: 
Collision coverage –

In the event of a collision with an object or vehicle, this coverage will repair or replace your car if damaged.

Liability coverage –

This form of coverage may provide support if a person needs to pay someone else's medical bills due to an accident that was your fault.

Personal injury coverage –

This may cover your or one of your passengers' medical expenses that may have occurred from an accident. 

Uninsured motorist coverage –

If an uninsured or barely insured driver hits you, this cover helps to aid repair expenses.
A standard insurance policy won't cover wear and tear or those who drive for a ridesharing platform. To have total protection on a used or new vehicle, you'll need an extended warranty to cover repairs that would normally cost over $4,000 to fix. 
How Does an Extended Warranty Differ from Insurance?
You may be wondering if car insurance is enough to cover damage to your vehicle, and the answer is no. Car insurance only covers damage from accidents, theft, and extreme weather but excludes damage due to manufacturer error, such as a faulty air conditioner or engine. 
A good rule of thumb to remember is that an extended warranty also referred to as a vehicle service contract, covers internally lubricated parts and is considered breakdown coverage. Insurance covers most interior and exterior parts that were impacted by an accident. 
When considering costs, they vary depending on the provider you go with but often have a deductible you're responsible for paying when filing a claim. 
What Does Endurance Warranty Cover?
Endurance covers up to 400 commonly failed parts* to ensure you're protected in the face of a breakdown. For a better idea of what Endurance has covered since 2006, here are some examples of common repairs drivers experienced:
Evaporator –

Your vehicle's evaporator helps regulate your AC system's temperature by cycling refrigerant through the system. This helps convert warm air to cool air with the engine's blower fan and compressor's help.

Compressor –

The compressor helps power your vehicle's

air-conditioning

system that puts refrigerant under high pressure before it pumps it through the condenser. 

Alternator –

The alternator helps charge the battery and power most electrical systems when the engine is running.
These are just some examples of repairs Endurance has covered. You can also see why customers love Endurance by seeing real customer testimonials.
How Much Does a Car Warranty Cost?
Since extended warranty coverage is optional, it can be hard to know whether the price is worth it. On average, an extended warranty costs anywhere from $2,000 to $3,000, but providers like Endurance offer flexible payment plans suited for your needs and budget.
Endurance considers various factors when formulating personalized coverage for your vehicle. From your driving habits to preferred deductibles, we work with you to help you gain peace of mind and protect against the cost of repairs.
Is It Worth Having a Car Warranty?
You may think to yourself, "I already have insurance, so why do I need an extended warranty?" The two protection packages cover different expenses related to your vehicle. While you may be covered against a sudden accident, you're responsible for any mechanical breakdown that can range from $50 to over $3,000, depending on your car's make. 
With an extended warranty, you put money back into your pocket and keep your car on the road for longer. Plus, now, with protection plans like EnduranceAdvantage™, you can stay up-to-date with your vehicle's routine maintenance without having to pay out-of-pocket. 
Extended Car Warranty For Your Auto Needs
Ensuring your vehicle has maximum protection is a must-do for any vehicle owner. Regardless of your vehicle's age, model, or safety rating, unforeseen repairs or damage may occur. Investing in top-notch extended warranty and insurance coverage can help protect against these costs. 
With several Endurance warranty packages available, you're sure to find one that works for you. All protection plans also come with a year of Endurance Elite Benefits, which offer additional perks such as 24/7 roadside assistance, key fob replacements, and more.
If you already have insurance in place, it's also best to have an extended warranty for total peace of mind. Learn more about your options today by requesting a free, no-obligation quote. 
*Covers 400 of the most commonly failed components/parts of a vehicle under basic coverage plans
More like this
Extended Warranty

The advantages of having an extended warranty can't be overstated when a surprise car repair pops up. Coverage can make a difference during a breakdown, thanks to protection against expensive..

Read More

Extended Warranty

Nothing beats being able to hit the open road and head wherever you like, whenever you like. Plenty of drivers fall in love with our vehicles, maintaining them with total..

Read More

Extended Warranty

There's a lot to get excited about buying a new or used car, but one feature that often gets overlooked is the manufacturer's warranty. Understanding this coverage helps owners maximize..

Read More