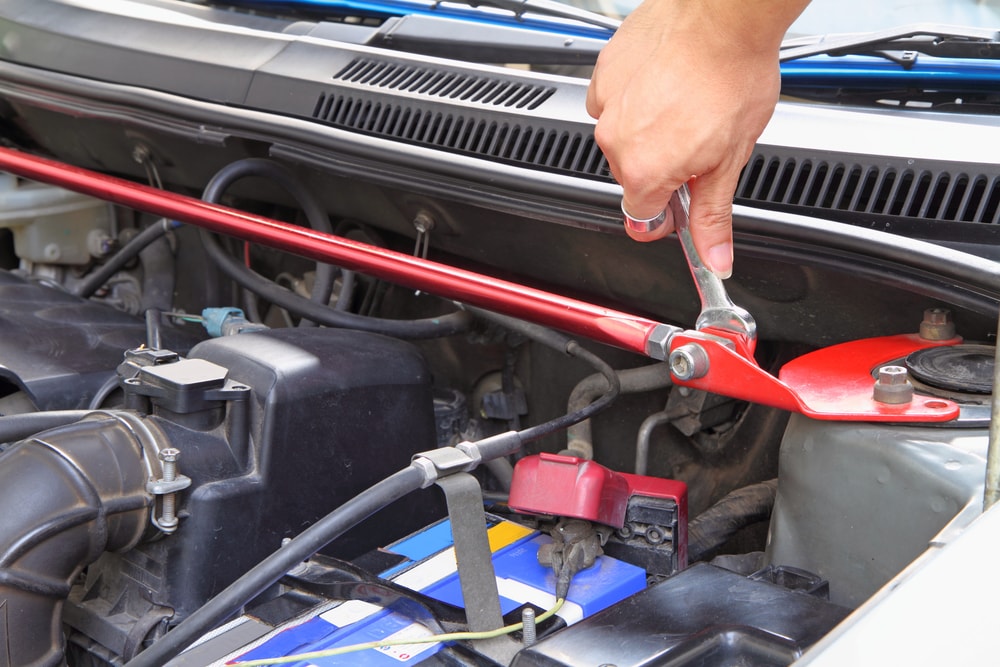 Everyone has collision insurance that protects them in the unfortunate event of an accident. In most states, it is required by law. But in the states it isn't required; it can end up saving you a lot of money by carrying it. But have you ever actually used it?
Many drivers can go through their entire time behind the wheel and never end up in a collision, yet everyone has insurance. You don't buy collision insurance so you can start turning the streets into one big demolition derby. You get it because you want to be covered if anything ever happens. While getting into an accident may have never happened to you, we bet something on your vehicle has gone out. With breakdown insurance, your're covered if your car ever breaks down. But what exactly does mechanical breakdown insurance cover?
We get this question a lot.
Will mechanical breakdown insurance cover my navigation? Does mechanical breakdown insurance cover my brakes? Will mechanical breakdown insurance cover the interior of my car?
Before we dive into these questions, we want to express that mechanical breakdown insurance is the same as a vehicle service contract. A vehicle service contract is a promise to pay for repairs in the event of mechanical breakdown. So the real question should be: What will a vehicle service contract cover?
In regards to what exactly is covered, it depends on your level of coverage. Here are the four most common levels of coverage:
Exclusionary: This is the highest level of coverage. With this policy, it lists what isn't covered (the policy's exclusions) rather than what is covered. This is because it covers so many things; it is easier to list what is NOT covered rather than what IS covered.
Stated Component: The coverage is the second highest level. These contracts work the opposite way of Exclusionary, where they list what is covered rather than what is not. This form of coverage will cover major components such as the engine and transmission. It will also cover electrical items and other necessary components.
Power Train: Similar to the Stated Component level of coverage, but it specifically only covers what is referred to as the drive train. This typically includes the engine, transmission, and drive axle. These are the three most expensive parts of a vehicle.
Wrap: When your Power Train is still covered by the manufacturer, Wrap coverage will cover the rest, making your coverage exclusionary. Wrap + Power Train = Exclusionary.
So when asking what will mechanical breakdown insurance cover, it depends on coverage.
There are a lot of places that will tell you what is and what isn't covered, but your best bet is to find out yourself. Use your 30-day waiting period to dig deep into your policy and find out what is covered. You have the time on your hands before you can use the contract, why not use it to find out what exactly is covered?
Just like you wouldn't drive without insurance, you shouldn't drive without Endurance. Call us today to get your free quote.
Endurance + Insurance = Total Protection.
*A Vehicle Service Contract (VSC) is often referred to as an "extended warranty", but is not a warranty.  A VSC does, however, provide repair coverage for your vehicle after the manufacturer's warranty expires. A VSC is a contract between you and a VSC provider or administrator that states what is a covered repair and what is not. Endurance is an administrator of VSCs and does not sell warranties.*
More like this
Extended Warranty

National Car Insurance Day occurs each February, and with that, it's a great time to start thinking about whether or not you and your vehicle are properly covered. Anything can..

Read More

Extended Warranty

Since 1899, Fiat has produced simple, stylish vehicles with a classic look and a near-unbeatable value. With a wide range of models over the years, Fiat has teamed up with..

Read More

Extended Warranty

With the holiday season in full swing, you're likely finding yourself out and about more. No matter where you're going, however, ensuring your safety on your travels should be a..

Read More