Protect your vehicle with custom coverage from Endurance.
Shop Now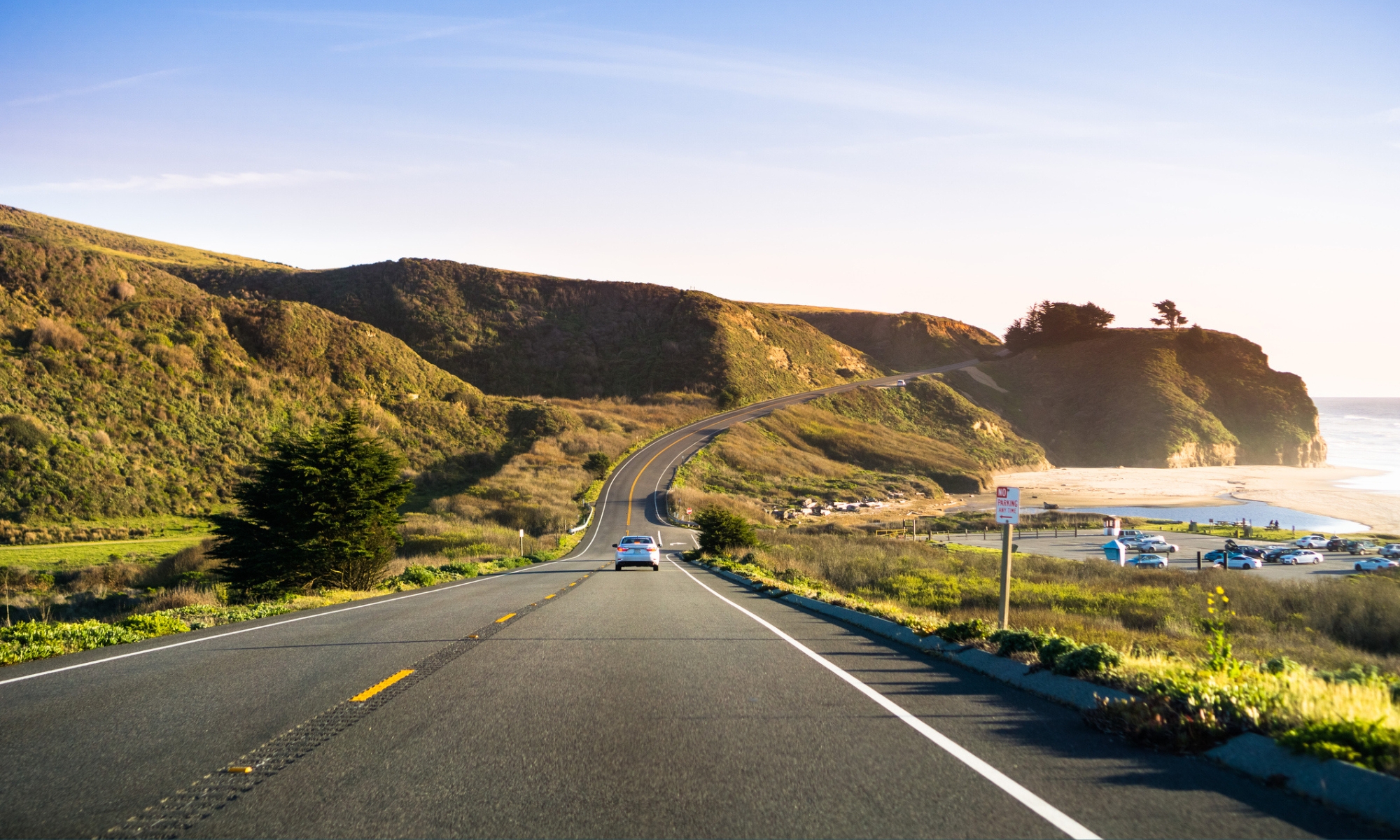 As a car owner, you know how important it is to protect your vehicle, especially if you depend on it for things like commuting or transportation to school for your kids or yourself. A broken-down vehicle can have massive implications on your life while also being incredibly costly to repair. This means that having the best possible protection is crucial, so you can have peace of mind whenever you get behind the wheel.
There are all kinds of ways to protect your car and ensure that you can get the help you need when a problem comes up. Mechanical breakdown insurance, sometimes called car repair insurance, is a policy you can get that will help you pay for your repairs so you can get back on the road and get back to your life. Knowing what mechanical breakdown insurance is and whether it is worth it or not can help you decide if it is the right choice for you and your vehicle.
What Is Mechanical Breakdown Insurance?
No matter where you live, the odds are good that you have some kind of insurance for your vehicle. Auto insurance is required for most drivers in the United States, even if it is simple liability coverage. There is a wide range of insurance products that you can choose from, though, if you want ultimate protection for your vehicle.
Mechanical breakdown insurance (MBI) works like traditional car insurance but with one major difference: instead of protecting you from liability in the event of a crash or incident, it protects you from breakdowns that happen due to regular use. This insurance covers your car and protects all of its most valuable components. Should any of them fail, depending on your policy, you should be able to get help paying for the repairs so you can get back on the road.
What Does Mechanical Breakdown Insurance Cover?
Different MBI policies cover different components, and the scope of your coverage will depend entirely on your premium and your specific policy. For the most part, MBI covers the most important components of your vehicle and the things that give the car its motion. The engine, transmission, drivetrain components, brakes, and exhaust will almost always be covered. In some cases, MBI will also cover steering, air conditioning, and the fuel system. Should you opt for extremely comprehensive coverage, it will most likely cover nearly every component that can wear out with use.
Mechanical breakdown insurance is meant to protect you from issues that arise from everyday use and deterioration. If you get in an accident and need repairs because of damage that occurred with it, this claim should be filed through your traditional car insurance instead of your MBI. Any kind of damage that your car sustains from a specific incident will not be covered under MBI, so it is important that you have both kinds of insurance if you want total protection.
There are components that most MBI policies will not cover, no matter how comprehensive your coverage is. Components that are meant to wear out, like filters, spark plugs, brake pads, fluids, and tires, will not be covered under your policy. MBI will also not cover the regular maintenance that you need to do in order to keep your car running. Oil changes, tire rotations, and transmission fluid changes will have to be done on your own dime and will be necessary if you want to keep your coverage active.
Mechanical Breakdown Insurance vs. Vehicle Service Contract
When it comes to protecting your vehicle from breakdowns after your manufacturer's warranty expires, you have a few different options. Mechanical breakdown insurance is one, but a vehicle service contract or VSC (also called an extended warranty) is another popular choice. While both of these options have similarities, they provide different services that may be more or less useful to you. Knowing how these two choices stack up will help you choose wisely.
A VSC or extended car warranty is designed to give you a comprehensive protection plan experience. While not all VSCs are the same, they tend to be more flexible when it comes to the types of cars they will cover and the number of miles that are on the odometer. When your factory warranty is up, a VSC from a third-party provider is a great way to extend that coverage without having to go through the manufacturer. One of the big downsides of VSCs, though, is the fact that due to several statewide regulations, you can not get one through most of the top providers in the state of California.
With mechanical breakdown insurance, you can get many of the same protections as you can with a VSC but with a few key differences. One of the biggest differences is that the coverage you get will be a little more utilitarian, and the components that are protected will mostly be relegated to the powertrain. This means that if you want to protect your vehicle's most valuable and essential components, MBI could be your best option. However, mechanical breakdown insurance is only available in California. MBI policies and rates are regulated by the California Department of Insurance (CDI) and can be offered by car insurance companies such as Geico MBI or Mercury, as well as third-party providers like Endurance.
Is MBI Coverage Worth It?
If you are looking to protect yourself from expensive repairs and stressful breakdowns, mechanical breakdown coverage could be well worth the price. While mechanical breakdown insurance costs will vary depending on the scale of your coverage, the car you own, and the rates dictated by the CDI, it will most likely be cheaper than simply paying for your repairs all on your own. This is especially true if you have a car that happens to have a lot of known issues that can quickly add up over time. Also, depending on your MBI policy, there may be an out-of-pocket deductible when you visit the mechanic for your covered repairs, anywhere from $50 to $200.
On top of the obvious benefits, there are a few extra perks that might come with your MBI policy. Endurance offers mechanical breakdown insurance coverage at four different levels, all of which have their own set of components that are covered. From the Powertrain Plus plan, which covers engine and drivetrain components, all the way up to the Elite Plus exclusionary plan, which covers nearly every component on your car, there is an MBI policy for everyone. You can also opt for some optional coverage items such as emissions equipment, business use, snowplow coverage, and protection for your lift kit.
You also get additional benefits like towing, rental car, and trip interruption reimbursement, so you don't have to cancel your trip if your car breaks down. Unlike many other mechanical breakdown insurance providers, Endurance MBI also covers both new cars and high-mileage used cars with up to 150,000 miles on the odometer. Having comprehensive mechanical breakdown insurance from a trusted provider like Endurance allows you to hit the road with confidence and will be worth every penny.
Get Full Protection for Your Vehicle With Endurance
Finding the right form of coverage and the right plan for your car is an essential part of being a vehicle owner. If you need protection from mechanical failures and repair costs, a mechanical breakdown insurance policy from Endurance is your best option. With an award-winning customer service team and the Endurance mobile app, customers can access their plan anytime. Getting the protection you need has never been easier, and the right MBI policy will give you the confidence you need whenever you are out on the highway.
Endurance has a wide variety of MBI coverage options available, and they come with many of the same benefits as other auto protection plans. These include flexible payment plans and a risk-free 30-day money-back guarantee. You also get trip-interruption reimbursement, rental car reimbursement, and parts and labor coverage. Endurance MBI plans are also accepted by any ASE Certified repair shop, so you can get the professional service you need no matter what.
For more information, call (800) 253-8203 to request a FREE quote or shop online today. If you are looking for even more extended auto warranty or vehicle service contract breakdowns and comparisons, or articles on other automotive topics like expert auto tips, dealership warranties, DIY maintenance how-to's, and vehicle buying guides, the Endurance blog can help.
More like this
Extended Warranty

Buying a used vehicle or new car has a lot of benefits that can make your life easier and reliably get you where you need to go. When you purchase..

Read More

Mechanical Breakdown Insurance

California considers itself a leading state for consumer protection laws. Among the measures it's adopted over time are regulations that cover automotive extended warranties. Let's explore what this means for..

Read More

Mechanical Breakdown Insurance

It's hard to escape the overwhelming amount of advertisements for CarShield, a Missouri-based extended warranty provider (sometimes called vehicle service contracts). But car owners in California seeking extra protection are..

Read More