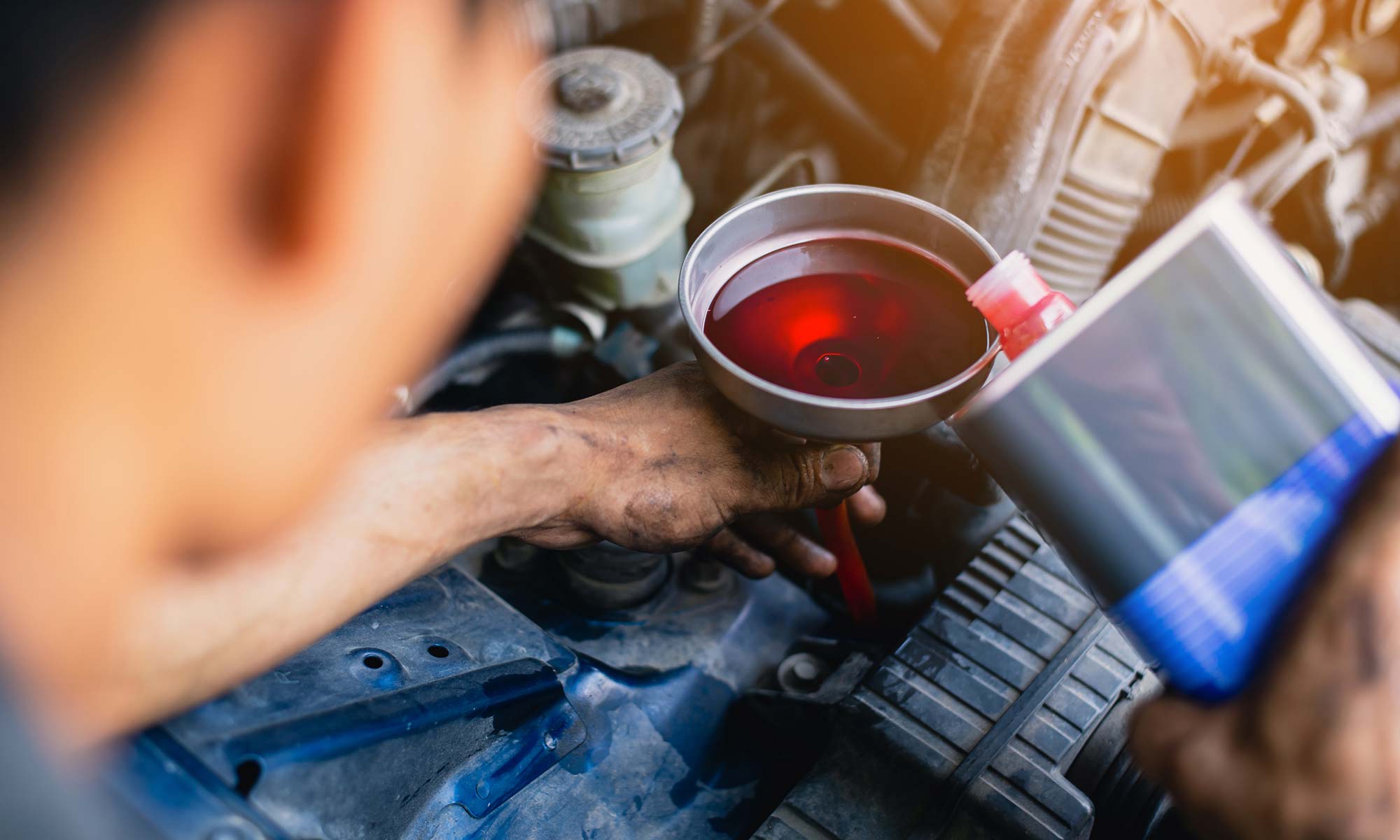 Staying up-to-date on your car, truck or SUV's essential maintenance schedule is the key to helping it last for years to come. One such maintenance task that every owner of a manual or automatic transmission vehicle needs to do is changing the transmission fluid. But, while this form of car maintenance can be a necessity for most drivers, many are still left confused between a transmission fluid change and a transmission fluid flush. 
And while there are differences between the two, eventually, you may need to do both. So understanding everything you can know about both these types of car maintenance can help you keep your vehicle running for longer.
Why Does a Car Need Transmission Fluid?
For a gas-powered vehicle, a transmission is one of the most important components it has. This is because a car's transmission is responsible for taking power generated by your engine and converting it into the movement needed to spin your car's wheels. And, just as an engine needs engine oil and regular oil changes to avoid overheating, so does your transmission. 
Because of the various moving parts inside your transmission, excess friction and heat generated when the vehicle is running can end up causing excess (and expensive) damage. But, with transmission fluid, you can provide your transmission with the lubrication it needs to help ensure it runs as smoothly and efficiently as possible.  
If you are unsure of the proper schedule you should be following for your car's maintenance needs, your owner's manual should be able to help you.
What's the Difference Between a Transmission Fluid Flush and Change
While both types of maintenance revolve around adding new transmission fluid to your vehicle, how they do so is very different. For a transmission fluid change, all you are essentially doing is removing a portion of the fluid in your transmission and replacing it with new fluid, helping to clean your transmission of some of the dirt and other contaminants found in the old fluid. It's also recommended to get a transmission fluid change at least once every 30,000 miles, though this will depend on your car's specific make and model, as well as how often you drive it.  
As you can probably guess, a transmission fluid flush is very similar. However, instead of removing SOME of the old transmission fluid, you will remove and replace all of it. This type of transmission service is especially vital for older vehicles or those who haven't had a transmission fluid change well past the recommended 60,000 miles.
How to Flush Your Transmission
If your vehicle needs new transmission fluid, you're in luck, as most certified repair facilities and shops won't charge you any differently for a transmission fluid flush or change compared to something like a simple engine oil change. And, being even more similar to oil changes, you can also flush your car's transmission yourself.
The first step is to locate your vehicle's transmission drain plug, which you can get help finding by referring to your owner's manual. Once identified, remove the transmission drain plug to drain the transmission fluid into a large oil pan or bucket while gravity does the hard work. 
However, no matter how long you let the transmission fluid drain, chances are you will only be able to remove about half of the actual fluid. This is because the old, dirty fluid filled with contaminants will most likely be unable to leave the transmission's torque converter and other passageways and crevices. And because of this, the old fluid will contaminate the new fluid you introduce unless you continue flushing the fluid completely.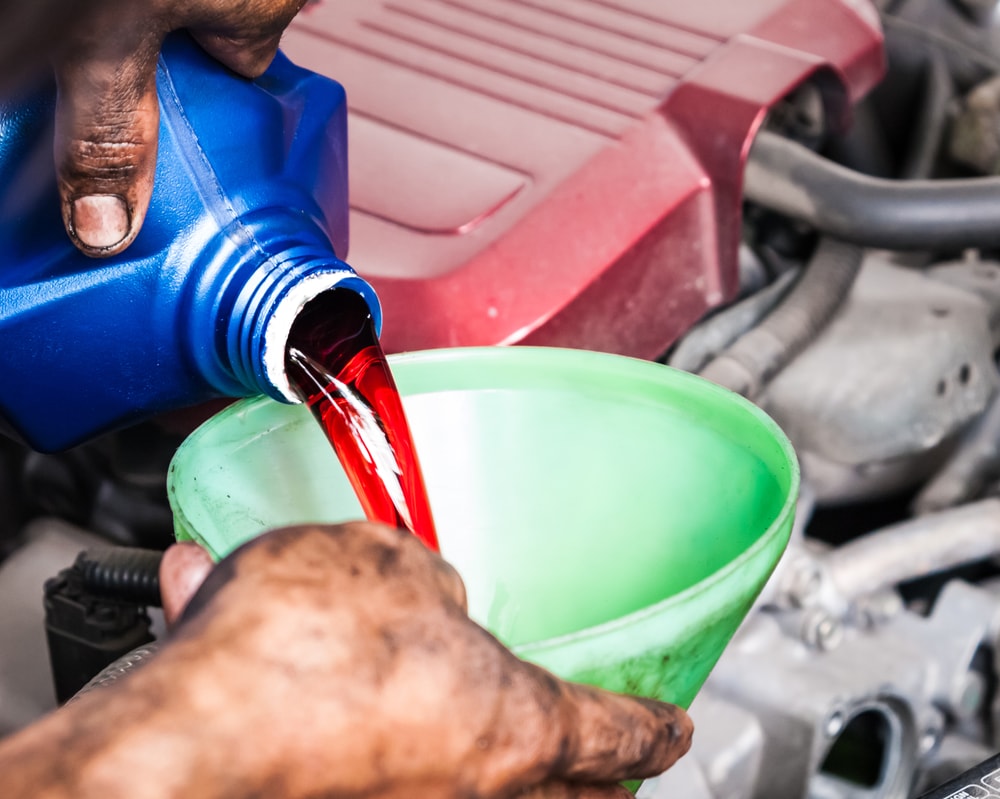 To complete the transmission fluid flush, you will have to buy a device specifically designed to flush your vehicle's fluids, aptly named a transmission flushing machine, which can range in price. Hence, it's best to research which may be best for your vehicle and budget. But, compared to the average cost of a transmission flush is often between $100 and $400 each time, you actually can save money throughout your ownership of your vehicle.  
Once you have your transmission flushing machine, all you need to do is attach it to the transmission and follow the instructions listed on the machine. When properly set up, these machines should remove all of the old transmission fluid stuck in your vehicle while also replacing it with the new transmission fluid you've purchased.  
With an Endurance auto protection plan, you can save even more when it comes to unexpected breakdowns and other repairs on your vehicle's most vital components — including the transmission. You can even save up to $3,500 when it comes to other essential maintenance such as tire rotations, alignment checks and engine diagnostic exams with Advantage, our most comprehensive protection package. For luxury vehicle owners, you too can get protection for your vehicle's transmission and more with Supreme for Highline Vehicles. This new extension of the comprehensive Supreme plan will give coverage for a select number of luxury vehicles that are under eight years old and have up to 80,000 miles, though a $500 deductible and some exclusions will apply. 
Something to Remember About Transmission Fluid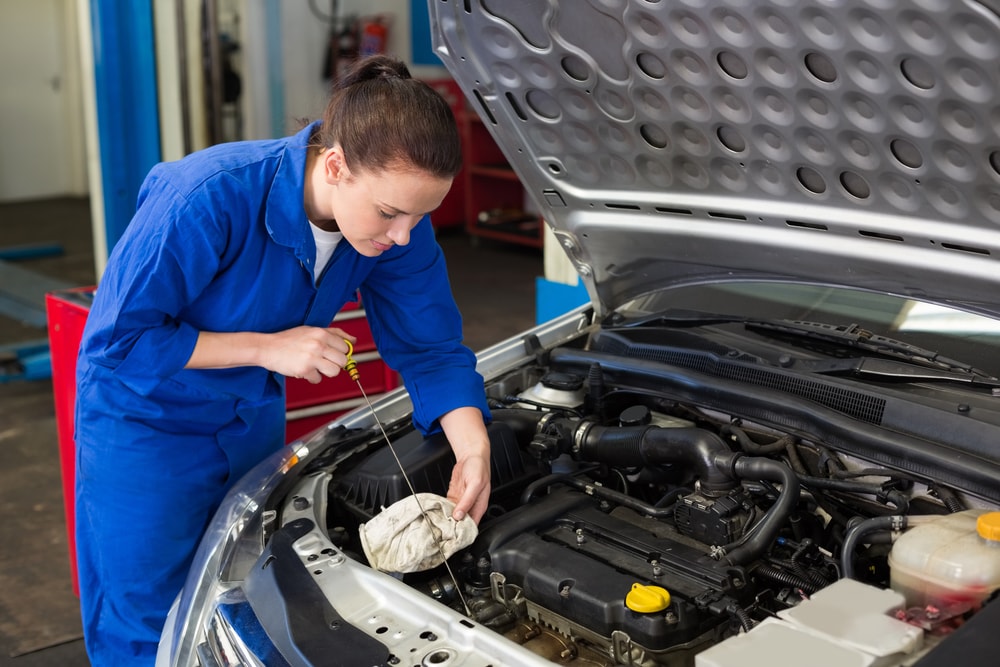 While you may be able to get by with a simple transmission fluid change instead of a full flush when you need a quick fix, it won't protect your transmission for too long. Meaning it is not the best way to ensure the longevity of your vehicle. That is why you need a complete fluid flush and replacement. So if your owner's manual says it holds exactly 15 quarts of transmission fluid, you need to replace it with that exact number. Not to mention the amount of your old transmission fluid that needs to be in the drain pan.
Take note that the cost of a full transmission fluid flush costs up to double the amount of merely changing the fluid when done by a professional. However, it is also significantly better for your car. If you choose to do this yourself, the machine that flushes your fluids cuts down on long-term costs. 
Protect Your Vehicle with Endurance
Help protect yourself and your vehicle from the high cost of transmission or other repairs with Endurance. With auto protection plans designed to fit your needs and budget, you can rest easy knowing you're covered from expensive auto repair bills, with no out-of-pocket expenses from you. With Advantage, you can also find comprehensive coverage and up to $3,500 worth of savings on essential maintenance. 
Not only that, but each Endurance plan also comes with several standard benefits, including 24/7 roadside assistance, trip-interruption coverage and substitute transport. You will also immediately have the chance to access a full year of Elite Benefits when purchasing any Endurance plan. Simply pay a small activation fee and enjoy a full year of additional perks and savings such as key fob replacements, collision discounts, up to two tire replacements or repairs and more.
To learn more about how Endurance can help you, request a free quote or give us a call directly at 800-253-8203. You can also discover more automotive maintenance tips, expert advice and other fun and informative articles by visiting our Learning Center. 
More like this
How To

Ford may have recently decided to discontinue the Focus, but with over two decades since the first iteration was revealed to the world, you can bet plenty of them will..

Read More

How To

It is no surprise that autumn is a favorite season for car owners all across the United States. With pops of color and long shadows, there is so much beauty..

Read More

How To

In the event of a breakdown, having an extended warranty or vehicle service contract watching your back can be a total lifesaver. With some major repairs costing thousands of dollars,..

Read More