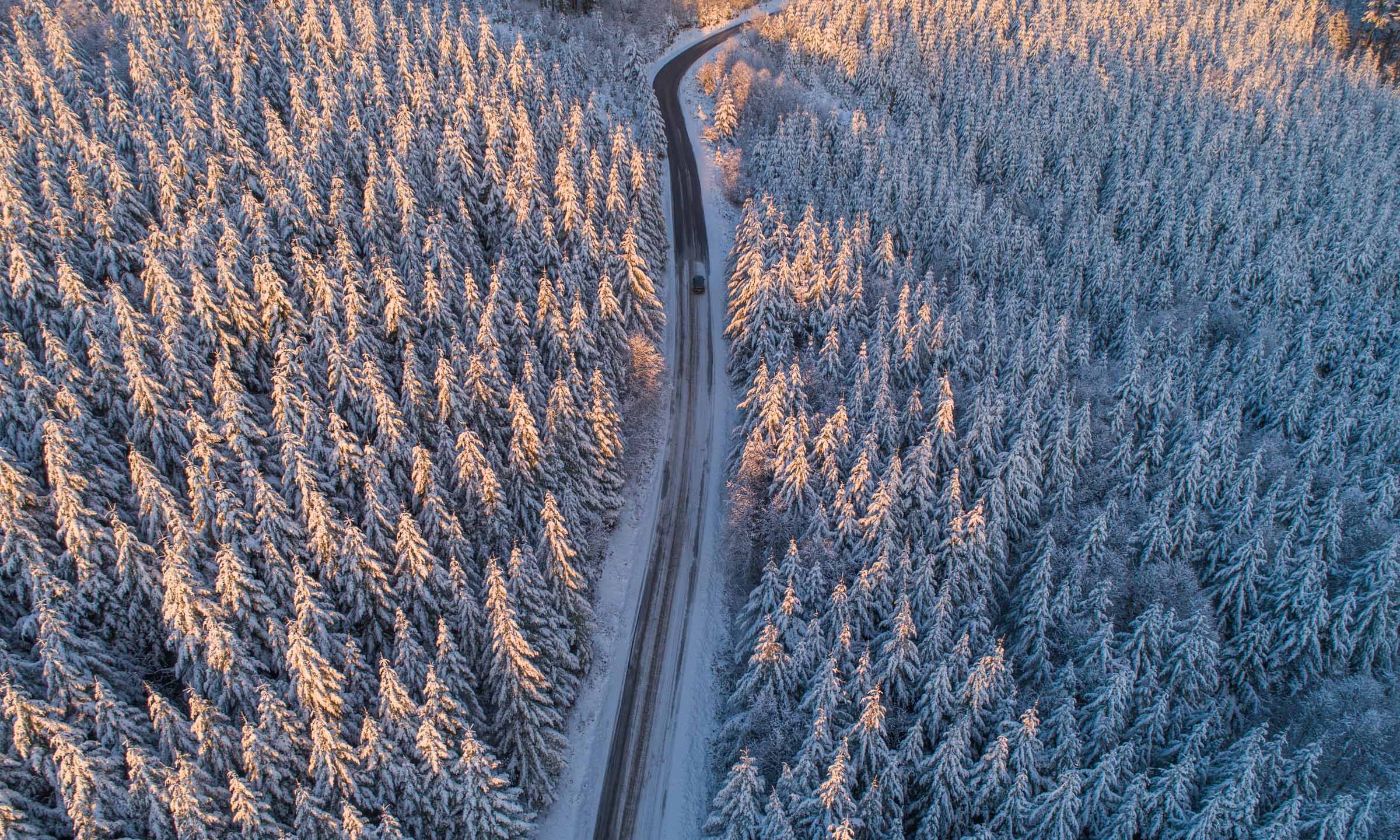 Even with the cold temperatures, the winter season is still the perfect time to get out and about. From checking out holiday lights, and scenic landscapes, or simply enjoying the seasonal deals, the wintertime is one anyone can enjoy. And if you have a car, these things are all the merrier, as you can go anywhere you want, whenever you want. 
But, while the season brings about great things, that cold weather is still something you shouldn't forget. After all, the last thing you'd want while out for a scenic winter drive is to press the brake pedal for your car's brake to fail to work in time. And one of the potential culprits to this could be the brake pads, which is why replacing them well before the winter weather hits may be the right idea for you and your vehicle to avoid any unexpected brake repairs.
What are Brake Pads & How Do They Work?
Before you can understand why replacing your car's brake pads before the winter can be a good idea, learning a little more about how brakes work can help you be prepared to maintain your vehicle. 
For starters, the main components of a vehicle's braking system are:
Brake rotors:

aka "

brake discs

," are fixed to the wheel-bearing hubs at the front and rear of the vehicle.

Brake pads:

these are metal frames with pads made from a high-

friction material

. They apply pressure to the

rotors

when you brake to slow and stop the wheel.

Brake calipers:

these hold the pads in place on the

rotors

.

Brake hardware:

these are the small parts, such as

caliper

pins, pin boots, and clips keeping everything working together.
When you brake, the brake fluid in the brake lines applies pressure to the calipers, which push the pads against the rotors, stopping the wheel.
What Happens When Brake Pads Become Worn?
Brake pads and rotors are subject to high temperatures generated when the pads compress against the rotors. The heat causes them to become worn over time until they reach a point where they need replacing. When considering whether or not you need to visit your auto repair shop soon, it's important to note that driving with worn brake pads means paying more for repairs in the long run.
Worn brake pads will produce these typical warning signs:
Ineffective braking 

High-pitched

squealing

or screeching 

A deeper

grinding noise

, which usually indicates the metal backing of the pads is scraping against the

rotor

, and it will probably need to replace.
With most vehicles, you can also visually inspect and measure the depth of the pads. Pads with a depth of less than 3/32 of an inch generally need to be replaced. You can also check your car's owner's manual, which will have a detailed recommended maintenance schedule showing you how often you should replace your brake pads, get an oil change, rotate tires and more. 
The Importance of Replacing Your Brake Pads Before Winter
Checking your brakes is essential throughout the year. They naturally become worn, and faulty brakes are potentially life-threatening.
It's even more critical when it comes to winter car maintenance, as the deteriorating weather conditions require brakes to perform at their best. You need the pads and rotors to function correctly for safe and effective braking on wet and icy surfaces.
Failing to maintain brake pads can eventually lead to even more brake problems, like replacing the rotors sooner—a costly repair that amounts to more than complete parts and the labor of changing all four sets of pads. 
How Much Does It Cost to Replace Brake Pads?
It's a relatively expensive job, but your brake pad replacement cost will be much lower than the cost of a more complex breakdown on the road. The quality of the materials will affect the price, depending on your make and model. However, according to the experts at RepairPal, as of October 2022, the average brake pad replacements range between $256 and $282. If you get the rotors done simultaneously, your costs will likely range from $500 to $1,000, depending on your make and model, with the average brake rotor replacement ranging from $296 to $405.
However, when you have an Advantage auto protection plan from Endurance Warranty, you can get peace of mind when replacing your car's brake pads. That's because each Advantage plan comes with several special, one-time services and repairs to help you get even more coverage for your vehicle, including a brake pad/shoe replacement. But that's not all because, with award-winning breakdown protection and these special one-time-only services, you'll also get $3,500 in yearly maintenance services, including tire rotations, alignment checks, oil and filter changes, and more. 
And, as an Endurance customer, you'll also have complimentary services like 24/7 roadside assistance and towing to take you to any ASE Certified mechanic or repair shop of your choice. You'll even be eligible for an entire year's worth of Endurance Elite Benefits, which include even more perks and savings, including tire coverage, collision discounts and more.
To get your brake pads and rotors checked and, if necessary, replaced, check out our guide to finding a mechanic.
Save on Repair Costs This Winter with Endurance Warranty
A car's brakes are arguably one of the most vital parts of it. After all, what good is an engine that makes you go or a transmission to shift gears if you cannot stop safely? Yet, while vital, the various components of your car's brakes, like the brake pads, can start to wear down over time. That's why replacing them when needed, or even before the harsh winter weather, can help ensure your vehicle is ready for the road any time of the year. But if you truly want peace of mind when protecting your vehicle (and your wallet) from unexpected and expensive repair bills, only Endurance Warranty can help. 
With industry-leading and award-winning coverage plans, you can rest easy knowing that your car is protected with Endurance, even if you have an older, high-mileage vehicle or almost any other type of vehicle. Plus, as an Endurance customer, you'll have complimentary services like 24/7 roadside assistance and towing, trip interruption coverage and rental car reimbursements, so no matter where you are if your car breaks down, Endurance will be there to help. Even better, new customers will be automatically eligible for a full year of Endurance Elite Benefits, including extras like collision discounts, tire protection coverage and more.
Get the coverage your car needs by requesting a free, no-obligation quote today. Or, to learn more about how Endurance can help you, call us at (800) 253-8203. By visiting the Endurance blog, you can also find other helpful and informative articles on all things automotive, including more maintenance tips, vehicle buying guides, extended warranty coverage comparisons and more. 
More like this
Expert Auto Tips

With most states around the country getting colder, it's worth reminding yourself how to prepare your vehicle for the different seasons. Weather conditions play a major role in how a..

Read More

Expert Auto Tips

Being a car owner can be an incredibly rewarding experience, especially if you take pride in your vehicle's condition and performance. Cars that are well taken care of will generally..

Read More

Expert Auto Tips

No matter what kind of vehicle you own, staying on top of its care and maintenance should always be a top priority. Cars that are well taken care of and..

Read More