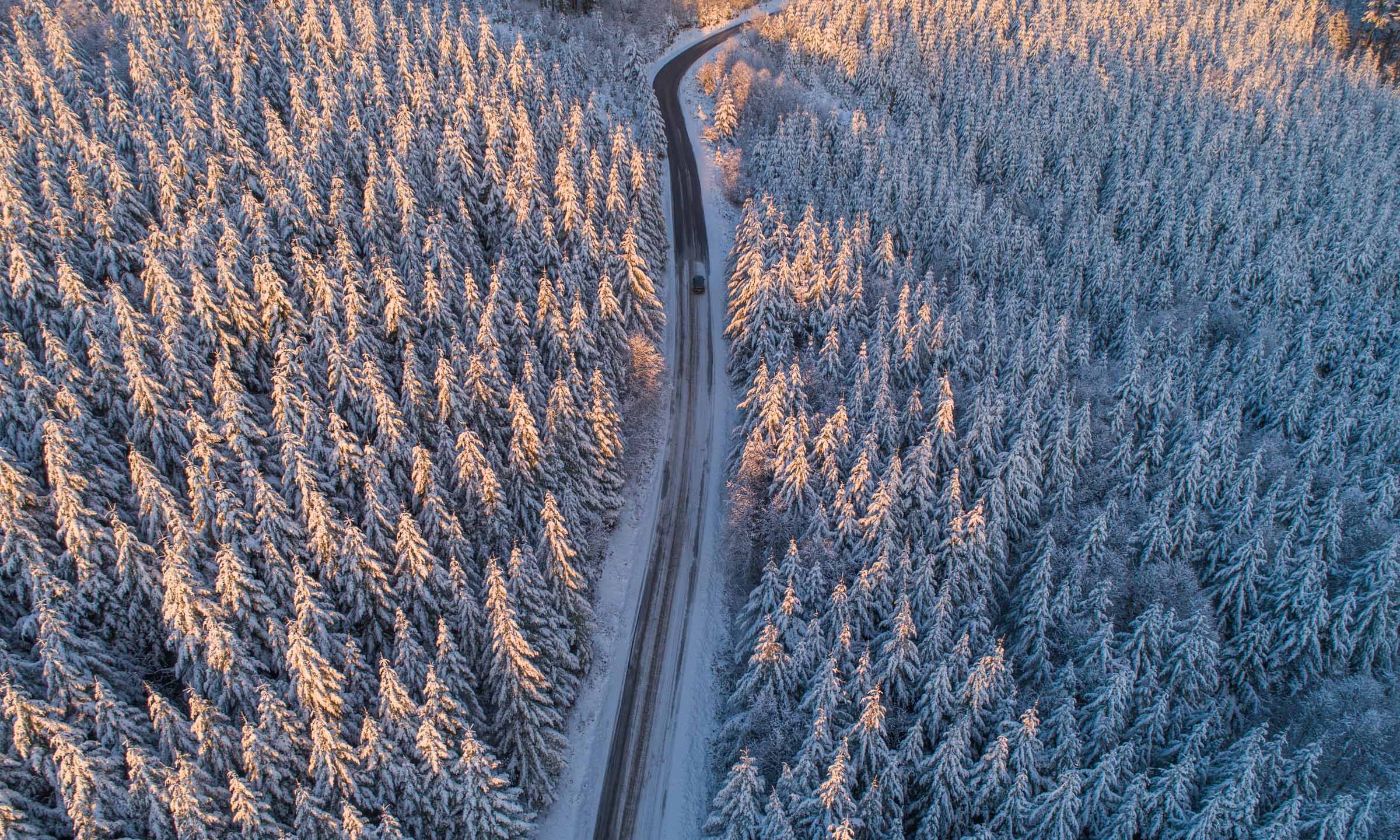 As you're preparing yourself for the winter season, your car is no different from more rain, frost, sleet, and snow on the horizon. With 9 out of 10 Americans using their vehicle 50% less this season, performing essential maintenance matters now more than ever.
To avoid costly repairs and minimize disruptions, our experts suggest replacing your brake pads ahead of winter before it's too late. Looking to save on car maintenance expenses? Save up to $140 on your next replacement of brake pads/shoes with our newest protection plan—EnduranceAdvantage™. From oil and filter changes to brake pad and wiper blade replacements, plus so much more—Advantage provides maintenance coverage up to $3,500 per year.
The Importance of Replacing Your Brake Pads Before Winter
Checking your brakes is essential throughout the year. They naturally become worn, and faulty brakes are potentially life-threatening.
It's even more important when it comes to winter car maintenance, as the deteriorating weather conditions require brakes to be performing at their best. You need the pads and rotors functioning properly for safe and effective braking on wet and icy surfaces.
Plus, failing to maintain brake pads can result in replacing rotors sooner—a costly repair that amounts to more than complete parts and labor of changing all 4 sets of pads.
How Do Brake Pads Work?
The main components of the braking system are:
Brake rotors—these discs are fixed to the wheel-bearing hubs at the front of the vehicle and usually at the rear too.
Brake pads—these are metal frames with pads made from a high-friction material. They apply pressure to the rotors when you brake to slow and stop the wheel.
Brake calipers—these hold the pads in place on the rotors.
Brake hardware—these are the small parts such as caliper pins, pin boots, and clips keeping everything working together.
When you brake, the brake fluid in the brake lines applies pressure to the calipers, which push the pads against the rotors, stopping the wheel.
What Happens When Brake Pads Become Worn?
Brake pads and rotors are subject to high temperatures, generated when the pads compress against the rotors. The heat causes them to become worn over time until they reach a point where they need replacing. When thinking about whether or not you need to visit your local mechanic soon, it's important to note driving with worn brake pads means paying more in repairs in the long run.
Worn brake pads will produce these symptoms:
Ineffective braking
High-pitched squealing or screeching sound
Deeper grinding sound, which usually indicates the metal backing of the pads is scraping against the rotor and the rotor will probably need to be replaced
With most vehicles, you can also visually inspect and measure the depth of the pads. Pads with a depth of less than 3/32 inch generally need to be replaced.
How Much Does It Cost to Replace Brake Pads?
The quality of the materials will affect the price, as will the part requirements of your particular vehicle. Once you've factored in the cost of both part and labor, new brake pads will typically set you back in the region of $200-400. If you get the rotors done at the same time, your costs will run into the region of $500-1,000. However, the price depends on your specific make and model.
It's a relatively expensive job, but your brake pad replacement cost is going to be much lower than the cost of a more complex breakdown on the road.
If you're already an Endurance Warranty customer, you can save on these costs, as your cover comes with $250 in discount vouchers you can spend on accessories and parts like new brake pads and rotors. Simply log in to My Digital Vehicle Rewards and redeem your rewards today.
To get your brake pads and rotors checked and, if necessary, replaced, check out our guide to finding a mechanic.
Save on Repair Costs This Winter with an Auto Warranty
When you need an emergency car repair or experience a major breakdown, don't leave yourself open to thousands of dollars' worth of repairs—not to mention the headache of dealing with the mechanic and credit card company.
The good news is that with an Endurance extended auto warranty all this becomes a thing of the past.
We deal with everything, so a major breakdown doesn't mean major disruption. Not only do we cover the costs, but we even pay the mechanic directly, as well as cover you for everything from rental cars to overnight stays if you're on the road.
First, you choose the plan with the cover you need. Then, you get access to the Endurance Elite membership for one year, completely free—meaning lots of extra benefits like key fob replacement, tire repair/replacement, $250 in discount vouchers, and much more.
Get all the details of our warranty protection plans and request a free, no-obligation quote below.
Visit our Learning Center for a wealth of useful resources and guides covering all your auto needs.
More like this
Expert Auto Tips

The fall and winter can bring about a lot of different weather conditions, including rain, sleet and snow. But while taking the time to update your car's winter emergency kit..

Read More

Expert Auto Tips

The end of a sizzling summer means the start of other things, including the back-to-school season for families, football tailgates, shorter days and colder temperatures. But while the seasons changing from summer to fall can..

Read More

Expert Auto Tips

Between summer road trips, running errands or anything else you had planned during the summer, your car has been through a lot. But while the hot weather of summer can..

Read More