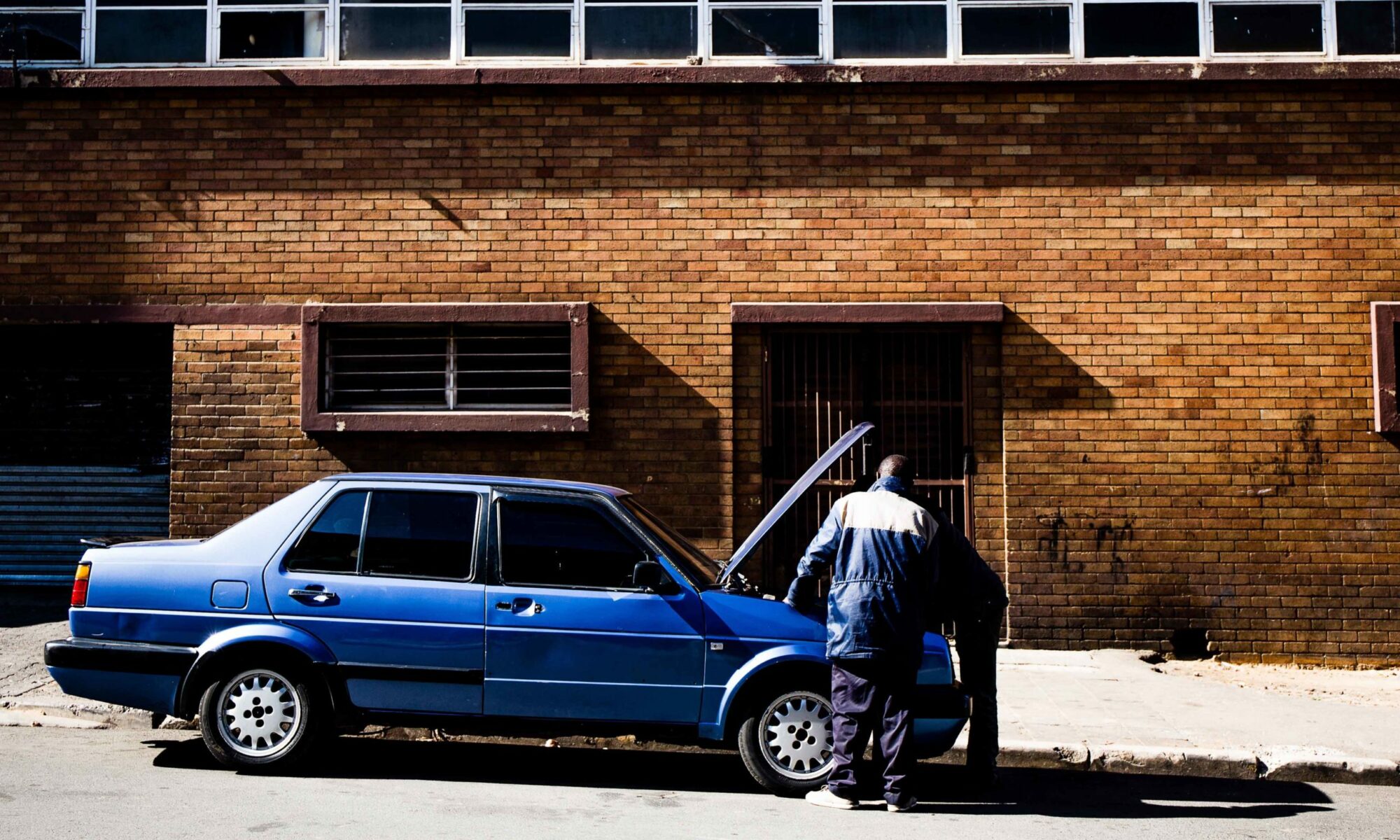 With summer right around the corner and the weather getting nicer by the day, there has never been a better time to plan your next road trip or vacation. After all, getting out on the highway and taking in the sights and sounds the country has to offer is a great way to make the most of your summer. But without a working, reliable car, any road trip you're planning won't be going very far. That's why you must make sure your vehicle is in great shape before hitting the road and that it has the protection it needs to get you to your destination safely. 
If you are thinking about buying a used car with a lot of miles or if you already own a high-mileage vehicle, knowing how to protect it is essential before heading into the summer road tripping season. While a high-mileage car can be just as reliable as any other car on the road, it can also be more susceptible to problems. Understanding how to protect your vehicle and keep it in the best possible shape is a great way to feel confident on the road, no matter how many miles are on the odometer.  
What Are "High-Mileage" Vehicles?
Cars have odometers that track the number of miles driven since it was manufactured, meaning the more miles are on the odometer, the more use it has gotten and the higher the chance of something potentially going wrong. But having a high-mileage vehicle certainly doesn't mean that it is less safe than a lower-mileage car, but it does mean that you might have to take some extra precautions when you are out on the road. 
Just because a vehicle has a lot of miles on the odometer, that doesn't necessarily mean that it's an older car. Sometimes, even newer vehicles can have high mileages if they have been used enough and driven long distances in a short amount of time. The reverse is also true. Some old vehicles have very few miles due to sitting in storage or getting very little use. The mileage will generally determine the vehicle's shape and how likely it will be to need a little extra care when taking it out on the highway. 
Common Issues with High-Mileage Vehicles
Whenever a vehicle starts to rack up the miles, it can also develop issues. These are usually due to consistent use over a long period. And like with any mechanical piece of equipment, a vehicle's engine and its other components can only take so much wear and tear before parts start to fail. Knowing some of the most common issues with high-mileage vehicles can help you be prepared if they occur with your car. 
If you own a high-mileage vehicle, be sure to keep an eye out for:
If you would like your high-mileage vehicle to stay in good shape, you will have to protect it from these common issues. Staying on top of car repairs and your vehicle's maintenance schedule (which can be found in your owner's manual) is the best way to keep any car running smoothly, and an extended car warranty can help. 
What is a High-Mileage Car Warranty?
When you purchase a brand new car right from a dealership or an automaker, you'll most likely receive what is known as a manufacturer's warranty or a factory warranty. You may even see this kind of coverage referred to as a bumper-to-bumper warranty or a new vehicle limited warranty while also potentially getting separate coverage in the form of a powertrain warranty, a drivetrain warranty, or both. But regardless of what kind(s) of coverage your automaker provides, a factory warranty covers you from expensive auto repair costs that stem from mechanical issues and other defects caused during the car's manufacturing process. 
Sometimes, you can extend your manufacturer's warranty to protect your car after the original factory warranty is over, usually between 3 years/36,000 miles and 5 years/60,000 miles (whichever comes first). However, the issue with a high-mileage car is that some automakers may limit you to purchasing extended coverage from them only when your original warranty is active. Meaning if you own a high-mileage vehicle, you most likely will not be able to get an extended car warranty from the manufacturer. 
When this happens, your only option for added protection will be to get a vehicle protection plan from a third-party provider, such as Endurance Warranty, Carshield, CARCHEX, Protect My Car (PMC), autopom!, Olive and more. However, while acting just like an extended warranty you'd get from your automaker, plans from third-party providers are actually vehicle service contracts (VSC). 
While a VSC can provide much of the same coverage (or more) as an extended warranty from your automaker, only they can truly "extend" that coverage. Still, most VSC and extended warranty providers can give you various levels of coverage for expensive repairs, though not all will offer coverage for high-mileage vehicles due to the higher probability of problems occurring, but not Endurance. 
With Endurance's Select Premier plan, cars with up to 150,000 miles can get the comprehensive coverage their looking for, regardless of when their original factory coverage expired. Other plans, like the Advantage plan, can even provide coverage for vehicles up to 20 years old with no mileage cutoffs, along with providing you up to $3,500 in maintenance services, including up to three oil and filter changes, tire rotations, alignment checks, engine diagnostic exams and even help on your car's state safety inspections. Plus, each Advantage plan will also include several one-time services, including cooling system maintenance, a brake pad/shoe replacement, and more to help give you even more coverage and savings on your high-mileage vehicle.
Better yet, each Endurance plan, including those designed for high-mileage vehicles, will also automatically come with 24/7 roadside assistance and towing, flexible payment plans, trip interruption coverage, and rental car reimbursement to help give you even more peace of mind while on the road. And as an Endurance customer, you can be certain that you can get any car repairs you need at any certified repair facility or ASE Certified mechanic of your choice. You can even access all your benefits (including calling for roadside assistance), check the status of your claims and more, all through the Endurance Mobile App, no matter where you are. 
Protect Your High-Mileage Car with Endurance
High-mileage cars can be a great choice for those looking for a reliable used car without breaking the bank. But be cautious, as vehicles can become more susceptible to all kinds of issues the more miles they rack up. So if you want to be confident on the highway or driving around town, it is important to get the breakdown coverage your vehicle needs to help it stay running for even more miles to come. 
When you have a vehicle protection plan from Endurance, you can protect your high-mileage vehicle and get all the perks (and then some) that come with having comprehensive coverage plans. And with plans for almost any car, regardless of whether they are a brand new, low-mileage vehicle or a 20-year-old car with over 200,000 miles, Endurance can help. You can even get coverage for select luxury vehicles from automakers such as BMW, Audi, Porsche, Mercedes-Benz, Land Rover, Jaguar and more with the Supreme for Highline vehicles protection plan. However, vehicles must be up to eight (8) years old and have less than 80,000 miles.* 
Or, you can combine comprehensive coverage with up to $3,500 in regular maintenance services to help you avoid any mechanical breakdowns and other issues with the Advantage auto protection plan. That means you can get services such as oil changes (and filter changes), engine diagnostic exams, alignment checks and more. Plus, Endurance customers can also receive a year's worth of Elite Benefits for just a small activation fee and includes additional perks and savings, such as up to two tire repairs or replacements per year, up to $1,000 in total loss protection, key fob replacements and even $500 in collision discounts ($1,000 total). 
To find more details about any Endurance auto protection plan, you can request a free, no-obligation quote. Or you can also speak directly with an award-winning customer service representative to help you find the right plan for you, your vehicle and your budget by calling (800) 253-8203. You can also visit the Endurance Blog to find more articles on automotive topics like expert auto tips, make/model comparisons, extended warranty FAQs, and other informative and helpful topics.
*A deductible and other exclusions may apply
More like this
Extended Warranty

The advantages of having an extended warranty can't be overstated when a surprise car repair pops up. Coverage can make a difference during a breakdown, thanks to protection against expensive..

Read More

Extended Warranty

Nothing beats being able to hit the open road and head wherever you like, whenever you like. Plenty of drivers fall in love with our vehicles, maintaining them with total..

Read More

Extended Warranty

There's a lot to get excited about buying a new or used car, but one feature that often gets overlooked is the manufacturer's warranty. Understanding this coverage helps owners maximize..

Read More