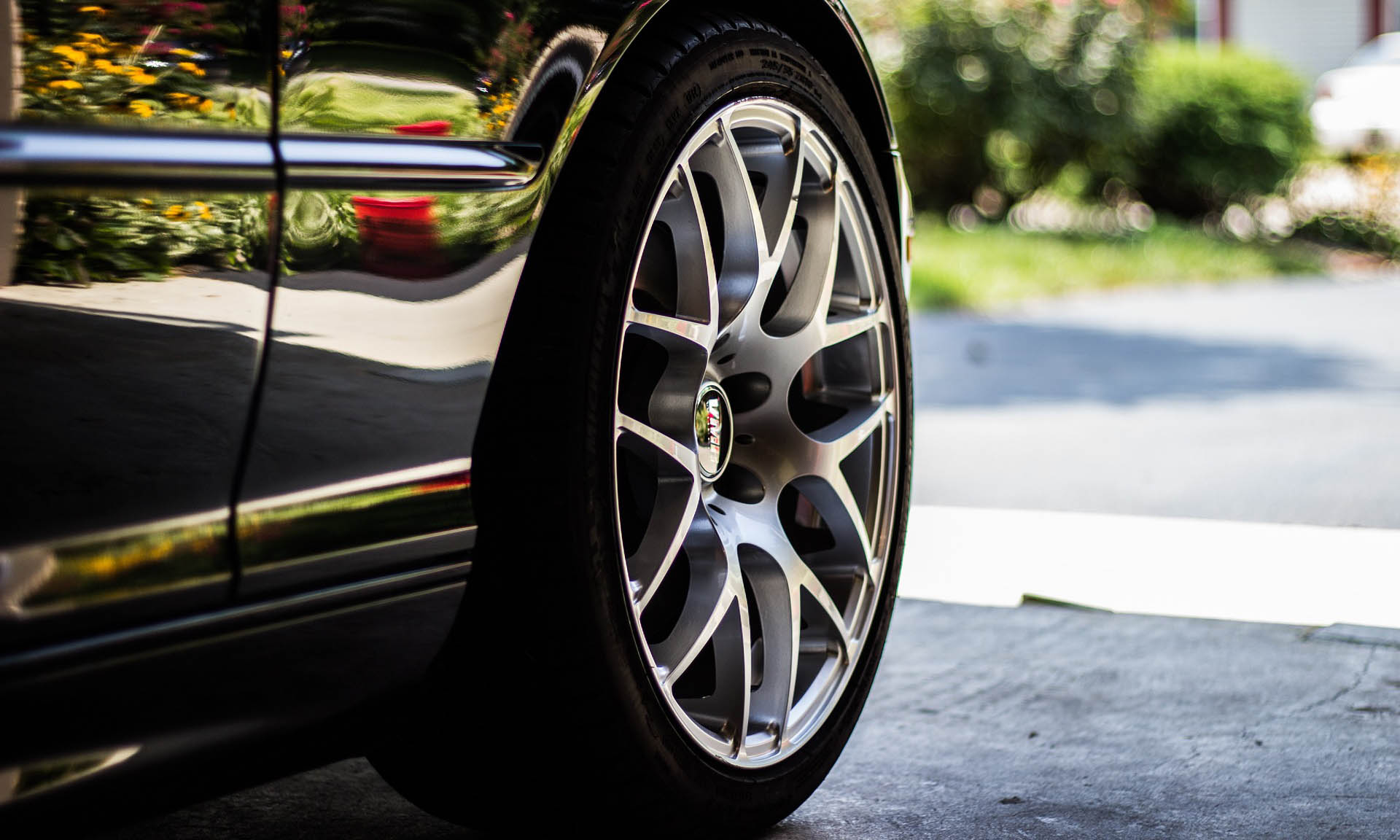 Your tires are an essential part of your vehicle. Yet, many people will neglect them until it's time for them to be repaired or replaced, leaving them at risk for a potential blowout or other types of costly breakdowns and repairs. Instead, to truly maximize your tires' value and get a return on your investment, it's vital to regularly maintain them, just like the rest of your vehicle.
One of the simplest ways to help extend the life of your car's front tires and rear tires while helping to keep you safe while on the road is by rotating them regularly.
Do You Really Need to Rotate Your Tires?
Regardless of the make and model of vehicle you own, most vehicles are recommended to get a tire rotation every 5,000 to 8,000 miles. This will also include any set of winter tires you may have. Consistently doing so is an integral part of the overall maintenance of your car. 
Some of the major benefits that come with regular tire rotations can include:
Allowing for Even Wear and Tear:

The weight distribution to the front and rear axles is different, so by rotating the tires, you're making sure the tires wear more evenly and thus extending the life of your tires. Otherwise, the tire tread wear in one section of your vehicle will need to be replaced much sooner than the other set of tires.

Providing an Opportunity to Inspect Tires:

Even if your tires seem great, rotating them is a chance to take a look and ensure there's no damage, low tread depth, holes or other issues that might cause problems later on. Rotating takes care of the wear and tear and provides this additional time to inspect the tires.

Ensuring Greater Control:

Worn tires can be slippery, especially on wet roads or

during the winter

. Driving with worn tires can cause you to lose control of your vehicle, making you vulnerable to accidents and potential damage to your car or health.

Making for a Smoother Ride: If your tires are worn and not rotated regularly, they can develop tread cupping. Tread cupping is an uneven tread wear pattern that causes vibrations as you drive, making for an uncomfortable and noisy ride. 
Keeping Your Warranty Active:

Many extended warranties and

auto protection plans require

that you rotate your tires regularly to avoid any hiccups down the road. Failing to do so can result in repairs or replacements not being covered due to negligence. If you're an Endurance customer, you can find all the maintenance information for your car in the Endurance Protect App located in the

Google Play Store

 (Android) or the 

Apple App Store

 (iOS).
Along with rotating your tires, it's also vital to protect yourself from costly repairs and unexpected breakdowns. With an Endurance auto protection plan, you can get peace of mind knowing you'll have comprehensive breakdown protection to help you keep your vehicle on the road for longer. You'll even have the chance to save on up to two tire replacements or repairs and access to several other perks and savings with a full year of Endurance Elite Benefits. All you have to do is find the Endurance plan that's right for you, pay a $29 activation fee and enjoy your year of Elite Benefits.
How to Rotate Your Tires Correctly
It's important to follow your vehicle's recommended maintenance schedule as laid out in your owner's manual to maintain the life of your tires. There, you'll be able to learn more about how often your vehicle should have its tires rotated, along with other information such as the tires' recommended tire pressure (PSI) and more. 
If you are a new driver or have never done a DIY tire rotation before, it's best to take your vehicle to a certified repair facility or ASE Certified technician. This will help ensure you follow the correct rotation pattern and avoid any potential uneven wear. The last thing you want to do is cause additional damage to your car. We recommend assessing your ability before doing it at home. Going to a mechanic costs a little more, but this can avoid any damage being done in the process.
However, regardless if you are confident that you can DIY this maintenance task at home, be sure to follow these simple tips:
Track Your Mileage: Tracking your mileage will help you know when you need to rotate your tires, so begin taking notes now. Check your owner's manual to see what mileages your vehicle should get a tire rotation, and stick to that schedule. The Endurance Mobile App stores all of the required maintenance for your car, so keeping tabs on the mileage now can help in the future.
Assess Your Abilities:

The last thing you want to do is cause additional damage to your car. We recommend assessing your ability before doing it at home.

Going to a mechanic

costs a little more, but this can avoid any damage being done in the process.

Make an Appointment:

If you're not comfortable doing the work yourself, make an appointment with your trusted mechanic or tire repair shop to do it for you. Many shops will even mail or email reminders when it's time to rotate your tires again, much like they do with oil changes.

Prepare Your Space:

If you plan to do the inspection and rotation on your own, prepare your area. You will need a flat surface, a tire jack, and the other appropriate tools laid out in your owner's manual. But remember, if you've never done this before, you may want to consult a professional mechanic for assistance before tackling this or any other types of DIY repairs or services.
Protect Your Car with Endurance
The best thing any driver can do to take care of their car is regularly maintaining it. But, even the most well-maintained cars may have to deal with breakdowns or repairs at some point down the line. When that happens, you can be confident that Endurance has you covered.
You can also protect your vehicle while saving up to $3,500 on vital tire maintenance—including tire rotations—and other essential services like alignment checks, engine diagnostic exams, state safety inspection services and more with the Advantage auto protection plan. You'll also have access to several other special, one-time services that include a battery replacement, a brake pad/shoe replacement, cooling system maintenance and more.
Plus, you can gain access to a full year of Endurance Elite Benefits, including up to two tire replacements or repairs, collision discounts, key fob replacements and more, whenever you purchase an Endurance protection plan. Not only that, but each Endurance plan also automatically comes with 24/7 roadside assistance, trip interruption coverage and rental car reimbursement for free regardless of the plan you purchase.
To learn more about how Endurance can help protect you and your vehicle, give our award-winning customer care team a call directly at (800) 253-8203 or request a free quote today. Also, check out the Endurance blog for even more vehicle maintenance how-to's, expert auto tips, vehicle buying guides and more.
More like this
Expert Auto Tips

With most states around the country getting colder, it's worth reminding yourself how to prepare your vehicle for the different seasons. Weather conditions play a major role in how a..

Read More

Expert Auto Tips

Being a car owner can be an incredibly rewarding experience, especially if you take pride in your vehicle's condition and performance. Cars that are well taken care of will generally..

Read More

Expert Auto Tips

No matter what kind of vehicle you own, staying on top of its care and maintenance should always be a top priority. Cars that are well taken care of and..

Read More