For new drivers, getting behind the wheel for the first time is an exhilarating and freeing experience. The ability to drive anywhere without having to rely on someone else is like no other. However, while driving schools across the country teach students of all ages the importance of following the rules of the road, there is one aspect they don't cover: proper car maintenance.
Both new and used vehicles require more than just a car wash every so often to help keep them in good condition and running efficiently. Cars also require regular or routine maintenance. While more in-depth maintenance will depend on the type of car you own (such as gas, electric, hybrid, or diesel-powered engine), many important maintenance tasks can benefit all vehicles. 
To help you get started on taking care of your vehicle, we've listed the top 10 most important car maintenance tips new drivers need to know:
Top 10 Car Maintenance Tips for New Drivers
1. Read the Manual 
Whenever you buy a new piece of equipment or machinery, the first thing many do is check the manual. However, for most new or experienced car owners, checking their vehicle's owner's manual isn't often top of mind. Instead, we recommend that all drivers check their owner's manual thoroughly to learn more about the recommended maintenance schedule you should follow for your vehicle. 
In fact, you can find many of the top tips in this list in your owner's manual to help provide you more insights and information about your specific make/model. Car owners can also check out their manufacturer's recommended maintenance schedule online if they are unable to locate their owner's manuals. 
2. Battery Upkeep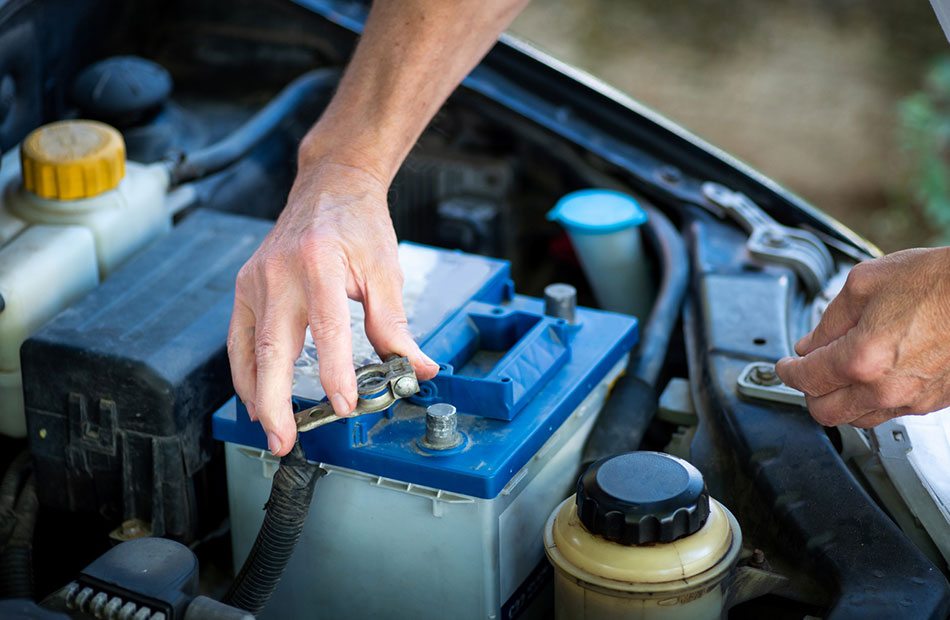 As with a phone, computer, or remote control, a faulty or dead battery in a vehicle can be inconvenient. Apart from needing a new charge, one of the most common battery issues car owners face is the build-up of corrosion on their battery. Too much corrosion and your battery can struggle to conduct a charge properly, which can ultimately result in the need for a new battery or even damage to your vehicle. To help avoid this type of issue, simply disconnect the battery cables and use a stainless steel or another similar type of brush to clean the battery. 
Batteries in electric vehicles tend to require less maintenance than conventional vehicles, but it's important to remember that they have a limited number of charging cycles. 
Avoid having to spend extra money on a replacement battery with a vehicle protection and routine maintenance package like EnduranceAdvantage™. Offering up to $3,500 in regular maintenance coverage, you can receive a one-time battery replacement each year included in your plan.
3. Know Your Gauges 
Understanding the ins and outs of your vehicle's dashboard and identifying the normal levels the gauges should be at is essential for any car owner. This includes gauges such as the temperature gauge to help you avoid overheating, the tachometer, engine oil pressure, and the like. Likewise, recognizing abnormal levels and addressing them promptly is important for maintaining a smoothly running vehicle. 
4. Check Your Tires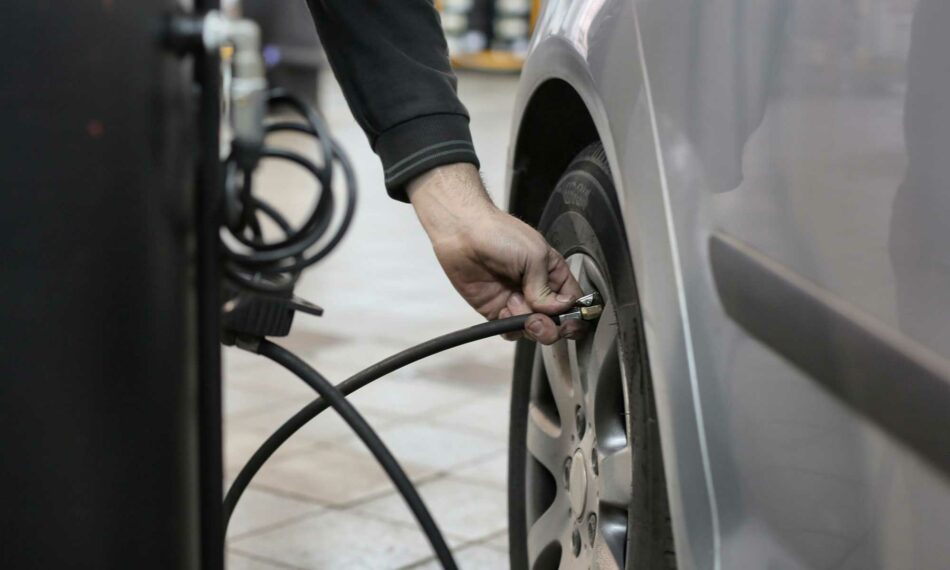 Ensuring your vehicle is equipped with proper tires that are appropriate for the current season is important in helping you stay safe while on the road. Likewise, having the recommended tire pressure for your vehicle is also recommended to help avoid potential issues such as a tire blowout. Poor air pressure in your tires can also lead to issues with your vehicle's tires, rims, or suspension. 
Poor tread in your tires can also be dangerous and can be a sign to replace your tires. To recognize if your tires need to be replaced, drivers can use the penny test. Simply place a penny with President Lincoln's head upside down and facing you in the grooves of your tire's tread. If you can see Lincoln's whole head, it's time to replace your tires as soon as possible.
Tire rotations are also an important aspect of avoiding any excess wear and tear, helping to prolong the life of the tires. With EnduranceAdvantage, you can avoid paying for tire rotations and other essential maintenance services with up to $3,500 in maintenance coverages. 
Endurance customers can also save even more for their tires with 1 year of free Elite Benefits. With the purchase of any Endurance vehicle protection plan, you can receive even more perks like up to two tire repairs or replacements per year — all at no additional cost.
5. Ensure a Reputable Warranty Is in Place
One of the most commonly misunderstood aspects of owning a vehicle for both new and experienced drivers is auto insurance. While essential, auto insurance can only provide you with coverage in the event your vehicle was damaged in an accident, a theft, or by inclement weather. Wear and tear damage, unexpected breakdowns, and any repair bills caused outside of these aspects means you're left paying for them on your own.
As a counterbalance to these costs, many vehicles come with a limited manufacturer or factory warranty at the time of purchase from a dealership. However, as many factory warranties only last typically between 3-years/36,000 miles or 5-years/60,000 miles, once expired, you would be left covering the full cost of repairs. To avoid being stuck paying out-of-pocket, we recommend purchasing an extended warranty or a vehicle services contract before your initial factory coverage expires. 
Providing comprehensive protection for your vehicle's most vital components, each level of Endurance's protection plans can help avoid the stress of unexpected repair bills. Customers can even receive up to 1 year of free Endurance Elite Benefits for even more perks and savings, such as 24/7 roadside assistance, key fob replacements, and more. You can also receive up to $500 per covered collision (up to $1,000), helping to give you even more peace of mind.
6. Radiator Coolant Change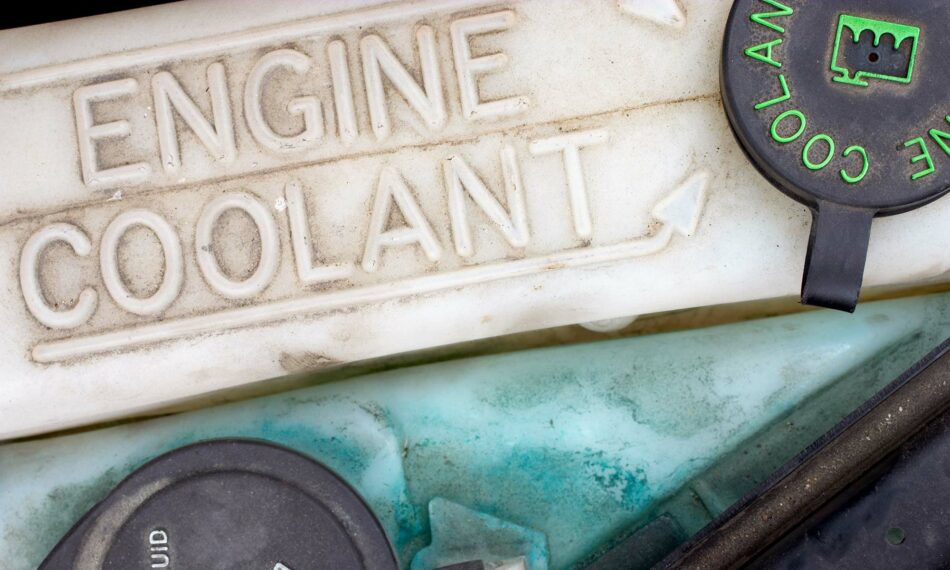 Flushing the radiator coolant at recommended intervals is important for engine upkeep. Due to the breakdown of rust inhibitors in the coolant, rust and corrosion can begin to pile up and damage the engine. Refer to your owner's manual for the recommended intervals of when you should complete this essential task. 
7. Monitor Fluid Levels
Along with the flushing and refilling coolant, drivers should monitor the other fluid levels of their vehicles. This includes transmission fluid, brake fluid, power steering fluid, and any other fluids specific to your vehicle. Monitoring engine oil levels and following your recommended oil change schedule is also vital for ensuring proper engine function. 
8. Change the Air Filter
The air filter plays a vital role in both gas and diesel vehicles. For proper engine function and optimal fuel efficiency, drivers should ensure that the air filter is clean. If you are an Endurance customer and are unsure of how to change your air filter, simply visit a local repair shop or ASE Certified mechanic for help.
9. Driveline Maintenance
Maintaining driveline components is another important factor for drivers to be aware of. Maintenance items may need to be performed on various driveline components, such as the torque converter, transmission, and driveshaft. Without a properly working driveline, your vehicle will be unable to move, regardless of how well maintained the rest of the vehicle is.
10. Travel with a Kit of Breakdown Necessities
For both new and experienced drivers, traveling with a box of necessary items can help you in the event of a breakdown. Things to include are:
Jumper cables

Fluids specific to the vehicle

Funnel

Flashlight

Gloves 

Tire jack and lug wrench for tire changes
Having an emergency kit with items such as non-perishable foods, water, blankets, and other essentials is also recommended for any car owner. Items such as these can be a life-saver in the event of a breakdown in either a frigid or high-temperature area.
Stay Up to Date on Essential Car Maintenance 
Driving can be exciting for both new and experienced drivers, but conducting routine maintenance will help make sure your car will remain on the road for many years to come. 
Save on unexpected repair bills and essential maintenance services with an EnduranceAdvantage plan. Offering up to $3,500 in regular maintenance coverage, you can ensure you're staying up to date on tasks such as oil and filter changes, tire rotations, and alignment checks. You can also receive special, one-time services such as brake pad replacement, cooling system maintenance, battery replacement, and more.
To learn more about EnduranceAdvantage or for more information about any one of Endurance's protection plans, request a free, no-obligation quote. You can also visit our Learning Center for other helpful articles for both new and experienced drivers on various topics such as more car maintenance tips, warranty comparisons, and more.
More like this
Expert Auto Tips

Being a car owner can be an incredibly rewarding experience, especially if you take pride in your vehicle's condition and performance. Cars that are well taken care of will generally..

Read More

Expert Auto Tips

No matter what kind of vehicle you own, staying on top of its care and maintenance should always be a top priority. Cars that are well taken care of and..

Read More

Expert Auto Tips

There is one integral system of your vehicle, which without it would result in your vehicle being nothing more than a paperweight. The fuel system keeps your vehicle moving down..

Read More