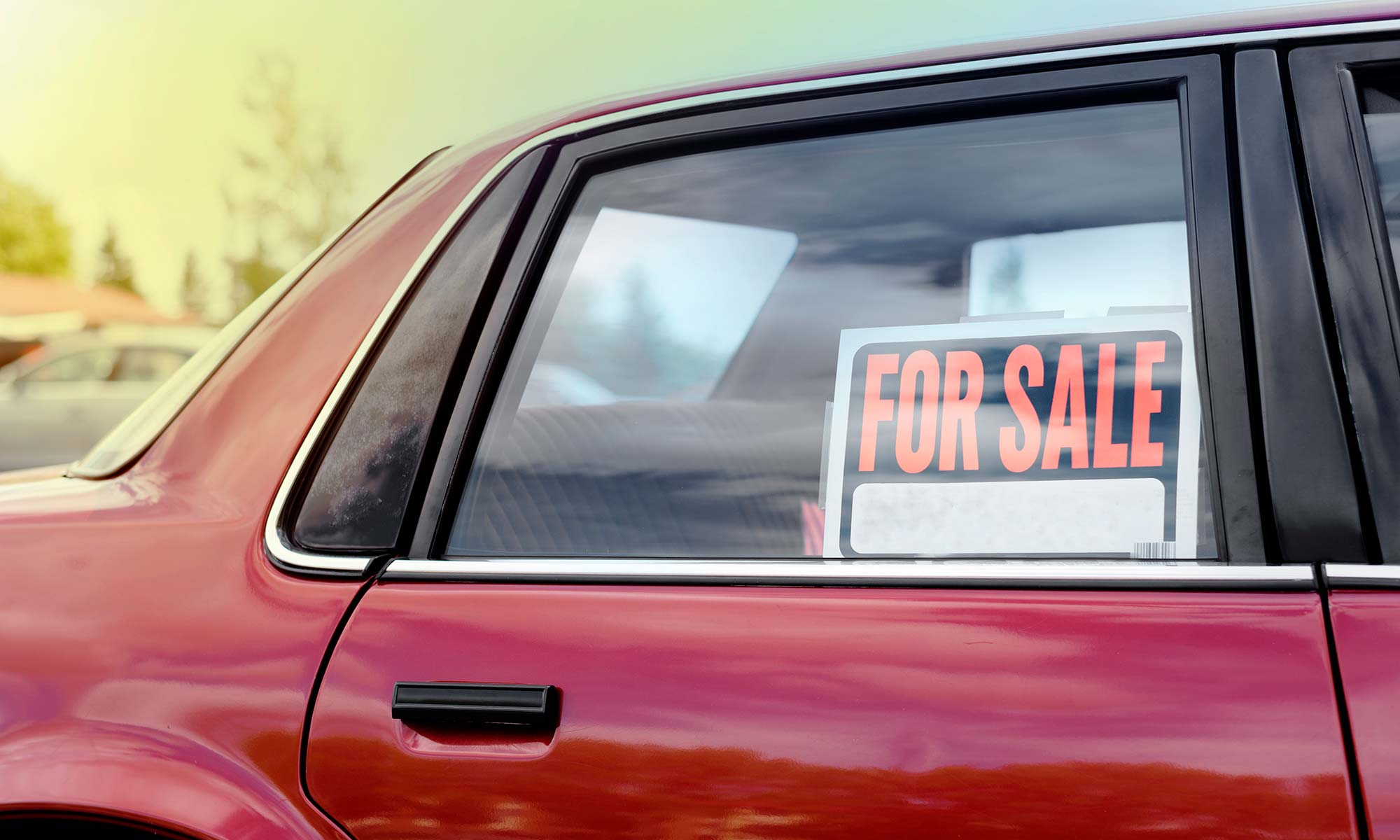 There is nothing quite like the excitement of purchasing a car. After all, you spend a lot of time in your vehicle traveling to and from work, running errands, or taking a much-needed weekend road trip.
Purchasing a new or used car is a significant investment, so knowing the actual cost of owning a vehicle is important. You can save money on your vehicle by being aware of the warning signs and avoiding any pre-existing issues that can potentially void your warranty or vehicle protection plan that can lead to you paying for any costly repairs or breakdowns.
Higher-than-Average Miles on Newer Cars
When shopping for a used car, one of the most important things you can look at is the mileage. High-mileage cars are going to require more maintenance and repairs when compared to lower-mileage vehicles. In fact, the average American driver puts about 13,500 miles on their vehicle every year, so if you notice that the car you are looking at has way more miles than average, you may want to look elsewhere.
Mismatched Paint on Body Panels
Having a keen eye for problem signs on a vehicle can save you thousands of dollars in the future and ensure you are getting the best deal possible. One thing you can look for is mismatched paint on body panels or body panels that are misaligned.
This could be an indication that the car has been repaired in some capacity. Sometimes the CarFax or other vehicle history reports do not show every accident, especially when something as simple as a tire blowout caused a fender to be damaged.
Signs of Water Damage
One big problem to look out for that may be a little trickier to spot is water damage. Vehicles that have been in flood are usually deemed totaled by the insurance company. However, some cars may have gotten some minor water damage but not enough to be considered a total loss.
This can include cars whose windows were left down during a rainstorm or driven into a large puddle. Look for rust on body panels, water stains on upholstery or the vehicle's floor mats, and standing water in the floor and trunk area to identify potential water damage.
Smoke Coming from Exhaust
Before purchasing a new car, it is always suggested to test drive the vehicle. This is where most problems are going to present themselves. One thing you can look for when you start the car is smoke coming from the exhaust.
You will want to check this as soon as you start it up and after driving it around and letting it warm up. Blue smoke will indicate an oil leak, leading to issues such as overheating, while white smoke will indicate a coolant leak.
Car Rides Rough
Taking the car for a test drive not only lets you know how you will like driving the vehicle, but it will give you a chance to see if the vehicle drives smoothly. There are many reasons that a vehicle could ride or drive rough, so when you go to test drive, make sure all of the tires are properly inflated, and the car does not have any warning lights on the dashboard that are on.
Car Has Any Amount of Rust
Like looking for rust caused by water damage, a big warning sign that you should probably pass on a vehicle is rust on the frame or chassis. Rust on body panels aren't as big of a deal as they are easily replaced, but rust on the frame and chassis can weaken the structure of the car, causing a significant safety concern. This is very common in areas where roads are salted during the winter months.
Obvious Signs of Neglect
Obvious signs of neglect should be an obvious warning sign that the vehicle you are looking at has not been taken care of. This can include stains, dents, scratches, faded paint, and just about any other problems not seen on most cars that are well taken care of. These are all signs that the previous owners did not take outstanding care of the car's interior and exterior, so the engine most likely was neglected as well. With proper maintenance and care, many vehicles can last well over 150,000 miles.
Lack of Repair Records
If the vehicle you are purchasing has been properly maintained, there will most likely be a record of maintenance services performed and repairs made to the vehicle. While not everyone keeps these records, it is good to ask to see if they are available for the vehicle. These records are a great way to see if the previous owner maintained the vehicle on the correct schedule.
Fluids Have Not Been Maintained or Are Dirty
The fluids in a vehicle can help paint a better picture of the condition of your engine and how well the car has been maintained. This includes essential fluids like oil and coolant. If your fluids are fresh and look new, chances are the engine is running great and the vehicle has been properly maintained.
If the fluids are dirty, the car was most likely not maintained very well and could have some unexpected repairs later down the road. While there are many resources to learn about your fluids, it is best to take it to a trusted mechanic for a quick inspection.
Purchasing an auto protection plan, such as EnduranceAdvantageTM, can also help ensure your newly purchased used car can run properly for longer. Along with comprehensive coverage from unexpected breakdowns and repairs, each level of EnduranceAdvantage comes with up to $3,500 worth of maintenance coverage for services such as oil changes.
Engine Light On or Not Working
The most obvious warning sign of them all is the check engine light. If the vehicle you are looking at has a check engine light on, get it inspected to see the problem. However, one little-known trick is to watch for the check engine light when you start the vehicle.
That is because when you turn the key to the "ON" position, the engine light should illuminate and then turn off when you start the vehicle. If you do not notice it turning on, have the car inspected as a previous owner may have disabled the light, or it may not work.
Keeping Your Vehicle Protected with Endurance
When purchasing a new vehicle, it is essential to protect yourself from any unexpected repairs or breakdowns, especially for those that your insurance won't cover. With the help of any one of Endurance's protection plans, you can be sure that you can avoid those costly repair bills while helping to keep your new or used car on the road for longer and all at pricing you can afford. Each plan also comes with 1 year FREE of Endurance Elite Benefits, where you'll receive even more perks such as 24/7 roadside assistance, tire repairs or replacements, key fob replacement, and more.
For more information about Endurance vehicle protection plans, request a free, no-obligation quote today. Check out our Learning Center to find even more helpful and informative resources on topics such as expert auto tips, FAQs, and how-tos.
More like this
Expert Auto Tips

Being a car owner can be an incredibly rewarding experience, especially if you take pride in your vehicle's condition and performance. Cars that are well taken care of will generally..

Read More

Expert Auto Tips

No matter what kind of vehicle you own, staying on top of its care and maintenance should always be a top priority. Cars that are well taken care of and..

Read More

Expert Auto Tips

There is one integral system of your vehicle, which without it would result in your vehicle being nothing more than a paperweight. The fuel system keeps your vehicle moving down..

Read More