Protect your vehicle with custom coverage from Endurance.
Shop Now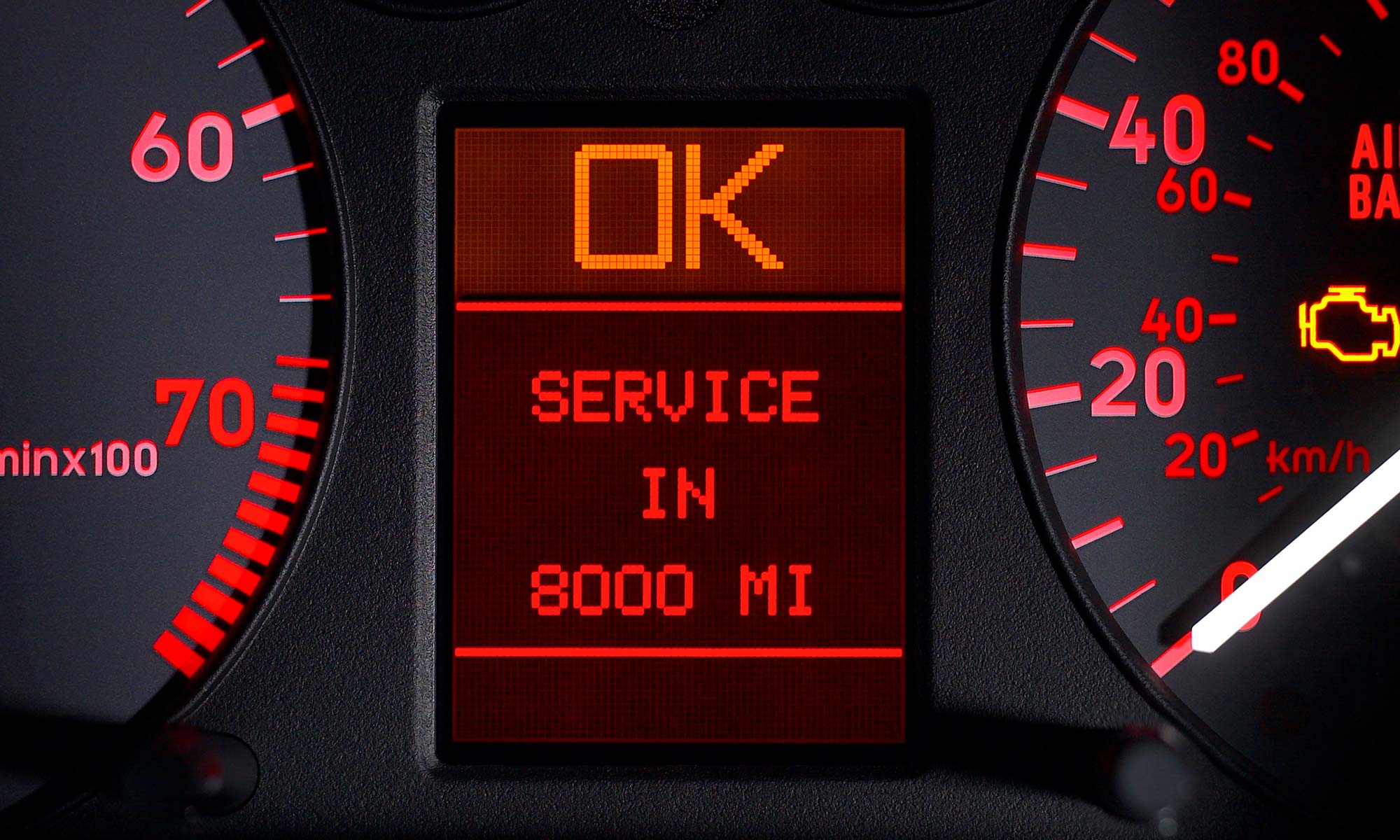 When in the market for a used car or a vehicle protection plan for your existing automobile, there are factors you may want to consider before making a purchase. While a vehicle's make, model, and added features are usually at the top of the list when considering the price, the odometer can also determine if your purchase will be a worthwhile investment.
No matter the make or model, there may come a time when your automotive components need repairs. In addition, the more a part is used, the more expensive the repairs can be – regardless of the vehicle's age. Purchasing a ten-year-old Toyota Corolla with 100,000 miles will most likely need fewer repairs than a three-year-old Corolla with 150,000 miles.
At Endurance, we understand the positives and realities of owning a used vehicle. We're proud to be one of the few vehicle protection plan providers in the country that offers protection for high-mileage vehicle owners. While Endurance may cover repairs for these types of vehicles, it is still important to remember that your mileage does may a role in selecting a car and its protection plan.
Understand the Type of Mileage the Vehicle Has Driven
Mileage is an excellent place to start when considering purchasing a vehicle or auto protection plan, but it doesn't always tell the whole story. How and where a prior owner drove the vehicle can play a significant factor in how it wears. A vehicle driven primarily in city traffic will have more wear and tear on specific components than a car that was mainly used on highways or rural roads with fewer miles.
This excess wear is due to the constant braking and accelerating of city traffic doesn't allow the engine oil to warm up properly, putting a significant amount of strain on your engine components. The clutch, gearbox, suspension, and brakes will also wear down from the frequent stop-and-go traffic. Due to this type of regular wear and risk of breakdown, vehicle service contracts and extended warranty premiums for rideshare drivers, in particular, are usually higher – if offered at all.
Conversely, cars used more on highways experience more constant speeds and less frequent stops while on smoother surfaces. Therefore, this type of driving will put less strain on your vehicle compared to driving the same or fewer miles in heavy traffic.
How Many Miles Are Too Many?
The average American driver will add approximately 13,500 miles to their car's odometer each year. This general average can help you in determining the best used vehicle or protection plan for your needs. For example, if you consider purchasing a four-year-old Nissan Altima, having an odometer significantly over 55,000 miles may be something to be cautious about. Also, while your insurance provider can help you if you are in an accident, they may not cover repairs resulting from regular wear or mechanical breakdowns.
While you should be cautious before purchasing a high-mileage used vehicle, that does not mean they shouldn't be considered. Many used vehicles can be a cheaper and worthwhile investment if properly maintained. Research how often the vehicle was used and how it was driven to help you give you the best estimate of what repairs may be needed soon.
Regardless of the number of miles your vehicle has, you can rest easy with the industry-leading EnduranceAdvantage™ plan. With high mileage and other various levels of coverage, you can drive confidently, knowing that you have the most comprehensive auto protection package on the market.
Do Some Cars Last Longer Than Others?
The make and model of your vehicle will also factor into how quickly it wears due to the different components and materials used in production. That means whether you are looking at purchasing a used Honda, Volkswagen, or Ford – no two vehicles will wear the same.
Expand your research to find out the average mileage the vehicle you are considering begins to break down. Most manufacturers will also provide a regular maintenance schedule for many of their vehicles. With this information, you can determine if the car you are looking to purchase is near its next maintenance interval or close to its breaking point. If it's close to either, it might be worth reconsidering your options. Not only will might it mean costly repairs soon, but it will also affect the price of any vehicle service contract you take out.
Particular model years can also be known for problems, and this knowledge can help influence your purchasing decision. For example, the 2004 Chevrolet Silverado is reported to have several steering issues, which you may want to avoid. However, while issues may still arise in any car or truck, improvements in powertrain technology, rust prevention, lubricants, and other components have led to newer vehicle models lasting longer than ever. For even more insight into any potential problems with your vehicle or the vehicle you are looking to purchase, visit CarComplaints.com.
What Can Make a Car Last Longer?
Regardless of what a car is used for, its life expectancy will ultimately depend on its maintenance. Some essential maintenance tasks, such as oil changes and tire rotations, are often a part of a vehicle's factory warranty. However, once that initial coverage expires, it is your responsibility to take care of any maintenance or repair costs.
If you purchase a vehicle past its factory warranty coverage, be sure to check its service history. You can find out how often it has undergone maintenance, what specific work was done and at what repair facilities. This information can help you ultimately save money, as a neglected vehicle will likely require more frequent and expensive repairs in critical components, such as the head gasket or drivetrain. Along with these issues, poorly maintained vehicles are also likely to consume more fuel faster and have higher emissions, resulting in your vehicle lasting far less long than it should.
Proper maintenance is also an essential aspect of many vehicle protection plans and extended warranties. Failing to stay up to date on your maintenance can leave you ineligible for any coverage you have, resulting in you paying the full price for any needed maintenance or repairs. If you are unsure about the type of maintenance or the schedule your vehicle should keep, check your owner's manual for more information.
Other Factors to Consider
While make, model and mileage are important deciding factors when purchasing a car, there are other aspects of a car to be aware of — all of which will also play a part in acquiring a protection plan. Even if signs of negligence aren't immediately apparent, check for dents, rust, or mismatched body panels. Paint overspray can also be an indicator of possible repair work.
Interiors can also help give you a better idea of a vehicle's overall condition. A damp smell and stained carpeting usually point to water damage, while wet patches under the hood can suggest where leaks are present. Be sure also to check that components are free from corrosion as well.
If a car has high mileage combined with any of the above, it is safe to assume that you'll be taking a visit to a certified mechanic sooner rather than later. Remember, a vehicle service contract or your insurance provider will not cover these kinds of prior issues, so it may be best to consider other possible options.
Empowering Confidence for the Road Ahead™
For high-mileage car owners, having a vehicle service contract can help you cover costly repair bills, allowing you to drive with peace of mind for longer. At Endurance, we offer unrivaled eligibility on plans designed specifically for high-mileage vehicles. Our team can work with you to customize a plan that fits your needs and with pricing that fits your budget. Upgrade to EnduranceAdvantage and receive up to $3,500 worth of routine maintenance costs per year, helping you get even more mileage throughout your car's life.
Every Endurance plan also includes 24/7 roadside assistance and towing, replacement transport, and trip interruption reimbursement. And, new customers receive a free year's worth of Endurance Elite Benefits, including features such as two free tire repairs or replacements per year and other useful perks.
To learn more about the coverage options available to you, request a free, no-obligation quote from Endurance. You can also visit the Learning Center for more information and resources to help you drive with confidence.
More like this
Endurance Info

With so many extended warranty options available, it is important to determine which plan or provider will have the best value for your money. This article will provide an overview..

Read More

Endurance Info

No matter the time of year, owning a car can help make even the most mundane daily tasks that much easier. Whether helping you to work, the store, class or..

Read More

Endurance Info

Whether it's the middle of the summer, winter, spring or fall, having a car you can rely on is a luxury that you can't beat. But no matter the time..

Read More