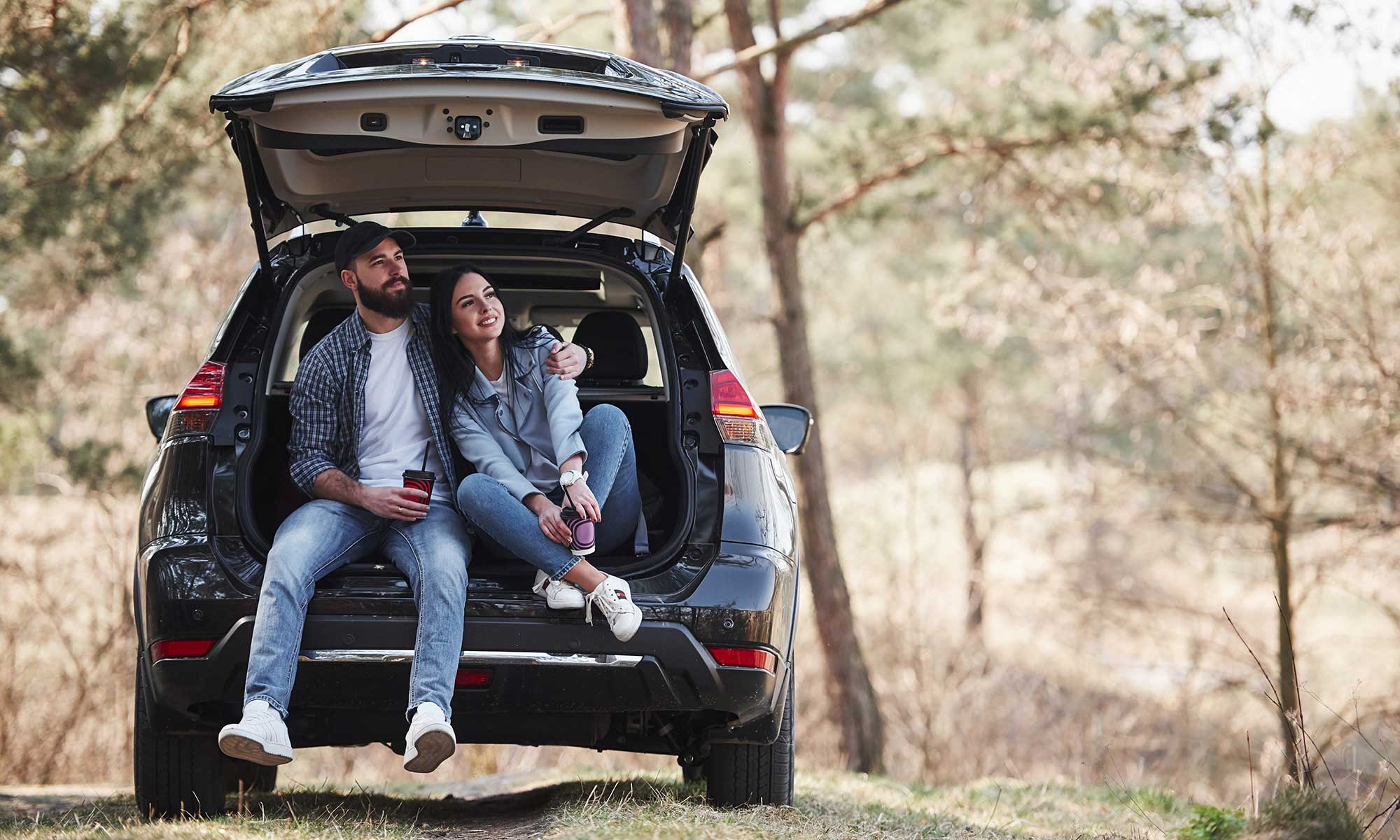 Spring is finally here! With the weather warming up and spring cleaning top of mind, now is the perfect time to perform some spring car maintenance to reduce your chances of experiencing an auto repair this season. 
As a repair shop owner, I often see issues arise on vehicles when springtime rolls around and a heatwave starts. Heat and cold can be hard on a vehicle, especially older ones with higher mileages.
In addition to checking your tire pressure and replacing faulty wiper blades, you should have an ASE-certified mechanic check your vehicle for any automotive issues you'll need to address. Keep reading for the kind of repairs you can expect to crop up this season, and my top spring car care tips. 
Top 5 Car Repairs You Can Expect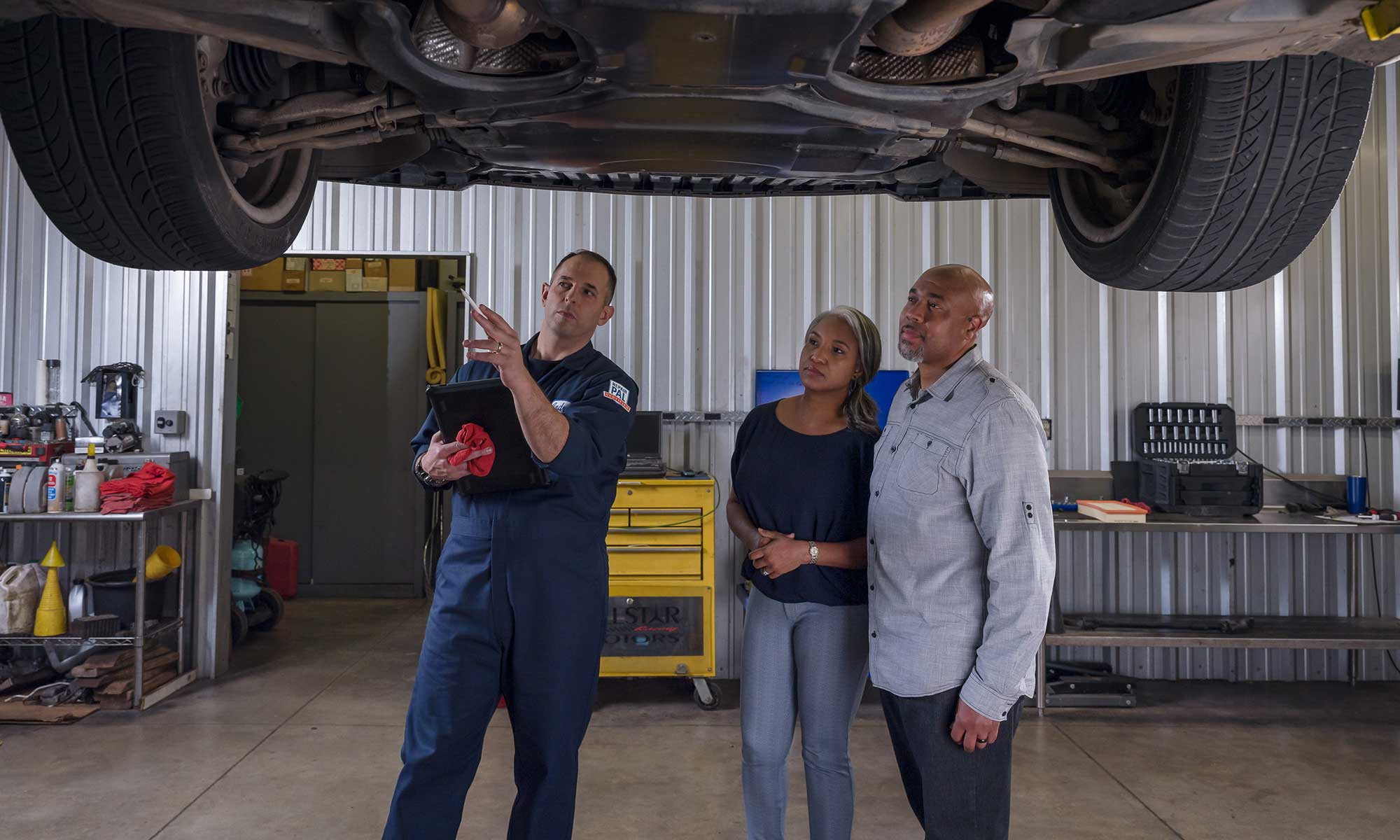 1. Fixing Your Air Conditioning System
You don't really use your AC during the colder winter months, so seals can become dry and allow the refrigerant to seep out. Now that the weather is warming up, you'll want to make sure all your vehicle needs impacting your air conditioning system are addressed.
If your A/C system is blowing warm air, then you may need a compressor replaced or need to re-up on coolant. The sooner you address car problems now, the less likely you'll discover this in the middle of a hot day.
2. Engine Coolant System Failures
If an engine coolant system failure is bad enough, you'll be able to spot it at any time—even in the winter months. However, a weakened system may not be obvious until it's warmed up. 
In winter, the cold air acts as a natural coolant while you drive, so it's only when you get stuck at a traffic light that the airflow stops and your engine needs to rely on the coolant system. Then spring arrives and that low coolant or broken radiator fan becomes apparent very quickly. You can check and top up your coolant yourself, but it really shouldn't be that low. If you have to put more than a cup or so in there, then you must have a leak.  
Don't mess around with a coolant problem, as overheating your engine can quickly cause engine damage and lead to an expensive repair. Instead, get your vehicle checked out by a trusted repair shop as soon as possible.
3. Sidewall Cracking on Your Tires
We're all taught to check the tire treads on our tires, but what about the sidewall? Over time, weather conditions are hard on rubber, and when spring comes around you can start to see a lot of cracks where the sidewall meets the tread. 
Even though the tread itself might be fine, cracked sidewalls can be a major safety issue because they can no longer support your tires properly. If you notice signs of wear, get an expert to check them over for you and replace them if necessary. It might not be fun to replace tires that have tread left on them, but time and weather cause things to wear out.
4. Carbon Cleaning the Internal Engine
You'll start to drive more as the weather clears up, and if you have a GDI engine, you may notice a carbon build-up problem. 
This has become a much larger issue in the past 10 years, and it isn't uncommon for carbon build-up to close valves completely, causing misfires and other similar issues. If your vehicle is suffering, you may require professional walnut blast cleaning to remove it. 
If you'd like to try to prevent a build-up before it happens, make sure you run the right octane gasoline, change your spark plugs before it's recommended, and use good quality fuel. Consider fuel injector cleaners and fuel induction services too.
5. Battery Testing and Battery Replacement
Just like the other components we've mentioned, extreme temperatures give batteries a hard time, and lots of vehicle owners find their battery needs replacing around springtime.  
The cold can slowly kill your battery, so when you're driving more often again, suddenly your car won't even start anymore. In more modern vehicles where onboard computers keep using energy even after you've switched off the engine, it's even more likely that you come back to find the battery is kaput. 
At the very least, have your battery tested when spring starts, and have it changed if needs be. 
Spring Maintenance To Do This Season
The best way to reduce your chances of experiencing a sudden breakdown is by following a strict maintenance routine. Follow these maintenance tips to spring clean any chances of dealing with a repair.
Replace dirty

air filters

Top off

brake fluids

Check your

tire pressure

Replace worn

brake pads

Schedule a few

car washes

Clean the

undercarriage

Replace faulty

windshield wipers

Check the

suspension system

and

struts

Clean off any

corrosion

on your battery
All maintenance should be done by a trained professional following the guidelines set in your owner's manual to avoid voiding your warranty. There is some stuff you can DIY, but all major repairs and maintenance tasks should be done at a trusted repair shop.
Spring into Action with Unparalleled Parts Protection
If you want to make spring car maintenance a whole lot easier, check out EnduranceAdvantage™. The most comprehensive extended car warranty on the market, not only does it include 24/7 roadside assistance, substitute transport, and trip interruption costs as standard, but it also covers up to $3,500 in maintenance. Battery replacements, oil changes, tire rotations—you name it, Endurance has your back. 
All you have to do is visit your favorite ASE-certified mechanic, show proof of your Endurance membership, and we'll foot the bill. Better still, every new Endurance extended warranty also comes with a year's free membership of Endurance Elite, which brings with it a world of extra driver benefits. 
If you'd like to protect your vehicle from the elements and save serious money on maintenance and repairs, request an online quote for free now. For more information and other useful articles on car care, visit their Learning Center. 
More like this
Expert Auto Tips

With most states around the country getting colder, it's worth reminding yourself how to prepare your vehicle for the different seasons. Weather conditions play a major role in how a..

Read More

Expert Auto Tips

Being a car owner can be an incredibly rewarding experience, especially if you take pride in your vehicle's condition and performance. Cars that are well taken care of will generally..

Read More

Expert Auto Tips

No matter what kind of vehicle you own, staying on top of its care and maintenance should always be a top priority. Cars that are well taken care of and..

Read More