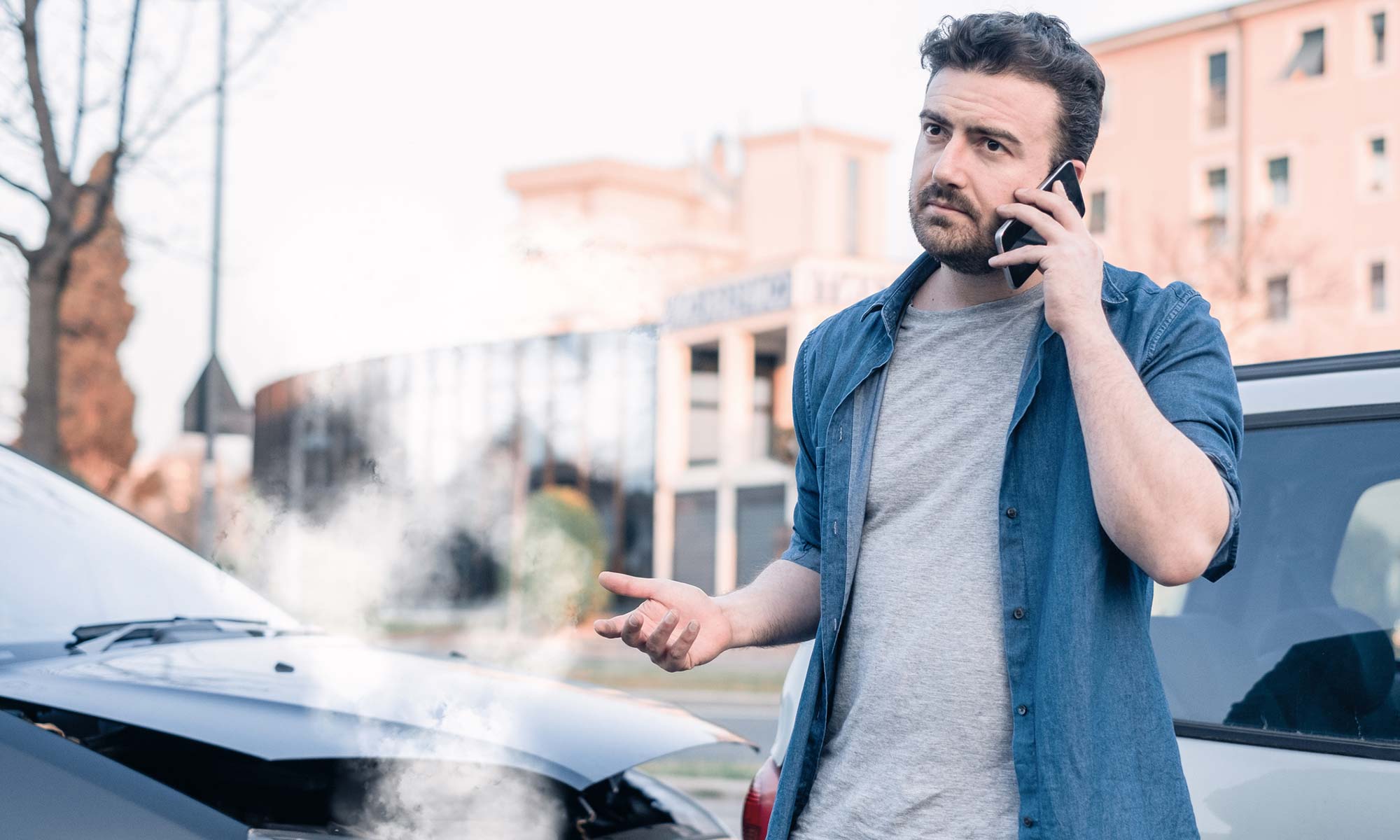 Owning a car means having the freedom to go places where and when you wish. And, as your vehicle ages, it's important to protect your car and yourself from unexpected breakdowns to continue to keep your transportation independence. However, while a manufacturer's warranty can help cover repair costs in the beginning years of your car's lifespan, that coverage won't last forever as the average warranty usually lasts three years or 36,000 miles.
Even with insurance, once your factory warranty coverage ends, you may not be protected from repairs that pop up. Insurance providers usually only protect your vehicle from accidents, theft or damage from extreme weather. This means you will be responsible for any unexpected breakdowns, normal wear and tear, or other routine maintenance costs like oil changes.
The good news is you can protect your vehicle and your budget from costly repairs and maintenance long after your manufacturer's warranty has expired. By securing a vehicle service contract or auto protection plan, such as the ones offered by Endurance, you can rest easy knowing your wallet and vehicle are protected.
Benefits of a Vehicle Service Contract
Before going in-depth on how a vehicle service contract can help you, it's important to understand what exactly a service contract is. Also known as an extended car warranty or an auto protection plan, a vehicle service contract (VSC) is a service agreement that can help you pay for unexpected and costly trips to the repair shop after your factory warranty coverage has expired.
Here are a few reasons why a vehicle service contract may be right for you:
1.  24-Hour Roadside Assistance
One of the most common misconceptions of Endurance's 24-hour roadside assistance is how it differs from the 24-hour roadside assistance that an insurance provider offers. Simply put, the main difference between your insurance company's 24-hour roadside assistance and ours is that you're on your own when it comes to your repair bill without Endurance.
That means, while your insurance company might be able to find you a towing company, a tire replacement or a shop that can service your transmission, you will still be required to pay in the end. To help avoid those unwanted costs, a vehicle service contract and the 24-hour roadside assistance offered by Endurance might be precisely what you need.
2.  Key Fob Replacement & Repair
We've all misplaced our keys at one time or another. Worse yet, if you can't find your keys and a locksmith can't help, you may have to buy a new ignition lock cylinder and have a new key made before you can get your vehicle back out on the road.
While it may seem minor, replacing a key can cost drivers anywhere from $200 to $400 on average. Thankfully, if losing your key fob happens to you often, an Endurance car service contract packages can help. We understand mistakes like this can happen and are prepared to offer our clients up to $500 in key fob replacement and repair benefits.
Drive with peace of mind with a 1 year of FREE Endurance Elite Benefits offered with any of our vehicle service contracts. Endurance Elite is prepared to get you through any inconvenient or unexpected experiences with 24/7 roadside assistance, tire repair or replacement, and key fob replacement.
3.  Tire Repair & Replacement
While a lost or broken key fob is inconvenient, a particularly dangerous breakdown experience is a blown-out tire. If that happens to you, a new tire can end up costing you anywhere from $50 to $300. While routine maintenance can help you prolong the life of your tires, if you find yours are in need of repair and don't know what to do, a vehicle service contract can help.
In addition to the general maintenance coverage, which includes air level checks and complete tire rotations, Endurance car service contracts include two tire repairs or replacements per year, allowing you to rest easy knowing that you can save up to $125 a year in repair bills.
Other Benefits
Endurance Elite also allows you other benefits, such as:
Collision Discount – Up to $500 per covered collision (with a $1,000 limit).
Total Loss Protection – Up to $1,000 toward a replacement vehicle.
Endurance Mobile App – Stay connected to our staff and your benefits with our easy-to-use app. It provides you with vehicle ownership information, access to roadside assistance, and more.
To find more information regarding these great perks, request a quote or refer to your current Endurance policy for complete details.
Vehicle Service Contracts from Endurance
Avoid unneeded stress and worry when it comes to unexpected or costly auto repairs. With the help of a vehicle service contract from Endurance, you could save thousands on auto repairs. The EnduranceAdvantage™ plan, in particular, you can receive comprehensive breakdown coverage plus up to $3,500 in routine maintenance coverage. Drive confidently knowing that you have the best auto protection package on the market.
For 15 years, Endurance has been the top provider of auto protection plans in the U.S., with over $100 million in claims paid since 2006. Call 1-866-918-1438 today to receive a free, no-obligation quote or request information online regarding the coverage options available to you.
More like this
Extended Warranty

When driving on roadways around the world, the thing most car owners fear is being involved in an accident. However, mechanical breakdowns are the thing that every average driver should..

Read More

Extended Warranty

Every car owner knows how important it is to keep their vehicle in the best possible condition at all times. This means making sure that you are getting the proper..

Read More

Extended Warranty

Driving down the road only to experience an issue with your vehicle's steering capabilities is a terrifying experience, regardless of if you are driving a new vehicle or an old..

Read More