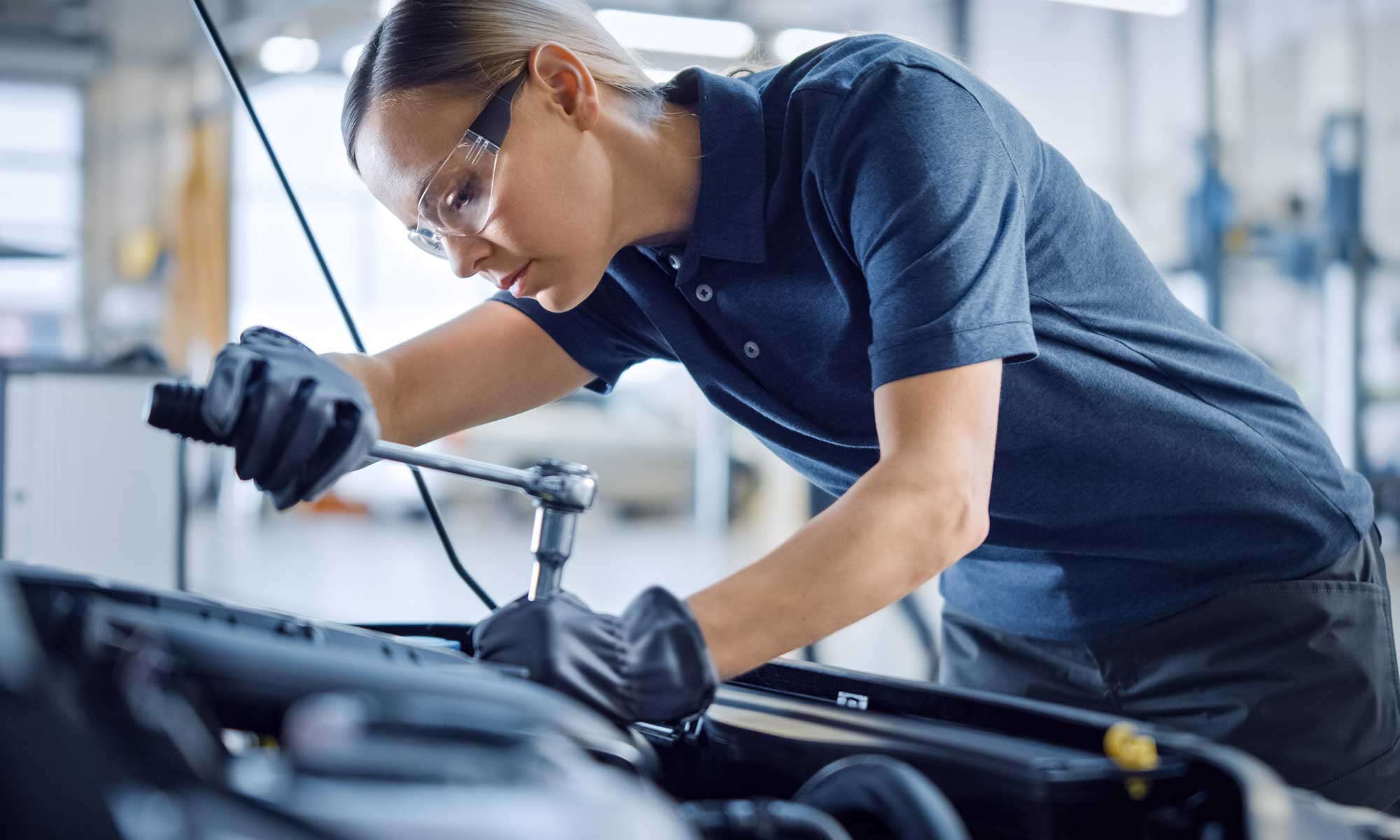 Vehicle service contracts and factory warranties both work to cover parts and labor for car repairs, but is routine maintenance included as well?   
This answer depends entirely on the warranty company you purchased an auto warranty from. A vehicle warranty mainly covers repairs for a period of time, but others provide similar coverage with maintenance included.  
Let's take a look at what you can expect from the different kinds of warranties available.  
What Does a Typical Factory Warranty Cover?
Every new vehicle is generally covered by a factory warranty, which protects you against damage or faults for your manufacturer's specified period. If you've owned your vehicle for a few years now, then check out your owner's manual for the full terms and see if or when your warranty expires.  
While each automaker covers different components, you can guarantee at least your powertrain system is protected. A vehicle's powertrain is made up of everything that gives power to the wheels: the engine, transmission, driveshaft, differentials, and axles. Powertrain protection is usually the longest-lasting element of a factory warranty, but it can last anywhere from 4 to 10 years.  
Most factory warranties cover other areas of the vehicle, as well. This could be just a few core electrical components (in a 'basic' plan, for example) or almost all the components. Some manufacturers even throw in roadside assistance and towing as an additional perk, but they rarely cover maintenance, and when they do, it's not for long.   
Toyota, for example, covers regular maintenance for two years or 25,000 miles (whichever comes first).  
What Does a Typical Extended Warranty Cover?
So, now we've been over factory warranties, what does an extended warranty cover?  
Car manufacturers and dealerships usually offer the option to extend your factory warranty, including the original terms laid out when you purchased the vehicle. With a vehicle service contract, you can qualify for more coverage and additional perks at no extra cost.   
Third-party car warranty providers offer more than manufacturers do at an affordable price point. They also provide different levels of coverage, so if you'd just like to protect the most expensive components under the hood, they can put together a program for you that does exactly that. Whether you're looking for a new car warranty or one for an older model, there's an option for you that covers workmanship error and damage that occurs over time. 
The two most common types of extended warranties are exclusionary and powertrain. While a powertrain warranty only covers this specific area, an exclusionary warranty is the most comprehensive of the two, generally protecting:  
All major vehicle systems (e.g., the powertrain) 

 

Air conditioning and heating 

 

Electrical components 

 

Steering 

 

Tech and infotainment 

 

Safety features 

 
It isn't uncommon for providers to add other benefits here and there, but Advantage takes coverage to the next level. Looking after all of the above and so much more, additional extras include:  
24/7 roadside assistance 

 

Rental car reimbursement

 

Trip interruption costs

 
But that's not all. Unlike any other extended warranty, Advantage also covers up to $3,500 in maintenance coverage, including:  
 Plus, special one-time services such as:  
Brake pads/shoe replacement 

 

Cooling system maintenance 

 

Front or rear wiper blade set replacement 

 

Battery replacement 

 

Scheduled service coverage 

 
This protection plan saves you money in the long run, but it also takes a lot of the stress out of vehicle ownership and keeps your vehicle in the best shape possible for the least amount of effort.  
With a manufacturer's warranty eligibility often depending on if a vehicle has been adequately maintained, you can drive with confidence knowing you'll always be covered.  
What is Considered Routine Car Maintenance?
Routine car maintenance often includes oil and filter changes, tire rotations, replacing worn parts, and various inspections to ensure everything is working properly.  
No matter if you own a new or used car, following a strict maintenance routine reduces your chances of experiencing a breakdown, removes built-up corrosion, and keeps your warranty active. You can refer to your trusted mechanic for maintenance advice, but check your owner's manual to know exactly when to get maintenance done to your vehicle.  
Does Extended Warranty Cover Maintenance?
Your factory warranty may have included a brief period of maintenance coverage, but unless you have an Advantage auto protection plan, it's very unlikely your extended warranty covers maintenance too.  
For full details of what your protection program includes, refer to your contract or get in touch with your provider.    
Do You Have to Get Your Car Serviced at a Dealership to Keep Your Warranty?
Suppose you have a factory warranty, you'll most likely be restricted to dealerships for any warranty-related work on your vehicle.  
An extended warranty provided, on the other hand, allows you to visit any certified repair facility or ASE Certified mechanic to handle covered repairs and maintenance. It's important to note that a provider may still void any existing coverage if they can reasonably prove that work carried out elsewhere has damaged your vehicle in some way.    
What Will Void the Warranty on a Car?
The most common way you can void your car's warranty is by neglecting essential maintenance. But with Advantage, that's no longer an issue as this provides up to $3,500 in maintenance coverage for used and new cars.   
Taking your vehicle to an unauthorized shop or installing aftermarket parts that an ASE-certified technician hasn't approved can void any existing warranty. Check your warranty terms for full details on what you can and can't do, including who's allowed to carry out any work.  
Do I Have to Pay for a Service if My Vehicle is Under Warranty?
You're required to pay for anything that's excluded by your warranty coverage. If you're unsure of whether or not a service is covered, contact your provider before visiting a certified repair shop.   
If you're getting work done on covered repairs, then you may just be required to pay the agreed-upon deductible.  
Gain Peace of Mind Towards Mechanical Breakdowns
While most extended warranties only include costly repairs, there are options that also cover routine maintenance like Advantage. From tire rotations to replacing worn brake pads, our newest protection plan works to alleviate the financial burden of owning a vehicle.
As with every Endurance plan, Advantage includes 24/7 roadside assistance, rental car reimbursement, and trip interruption coverage. On top of that, you can also get a year's worth of Endurance Elite Benefits, bringing with it even more coverage and savings, including tire replacements/repairs, collision discounts and more. We're also one of the only extended warranty providers with total flexibility, working with you to tailor a protection program that suits your requirements and budget.  
Request a free, no-obligation quote in minutes, or head on over to the Endurance blog for an entire library of automotive articles, including DIY maintenance tips, vehicle buying, extended warranty comparisons and more.  
More like this
Extended Warranty

The advantages of having an extended warranty can't be overstated when a surprise car repair pops up. Coverage can make a difference during a breakdown, thanks to protection against expensive..

Read More

Extended Warranty

Nothing beats being able to hit the open road and head wherever you like, whenever you like. Plenty of drivers fall in love with our vehicles, maintaining them with total..

Read More

Extended Warranty

There's a lot to get excited about buying a new or used car, but one feature that often gets overlooked is the manufacturer's warranty. Understanding this coverage helps owners maximize..

Read More