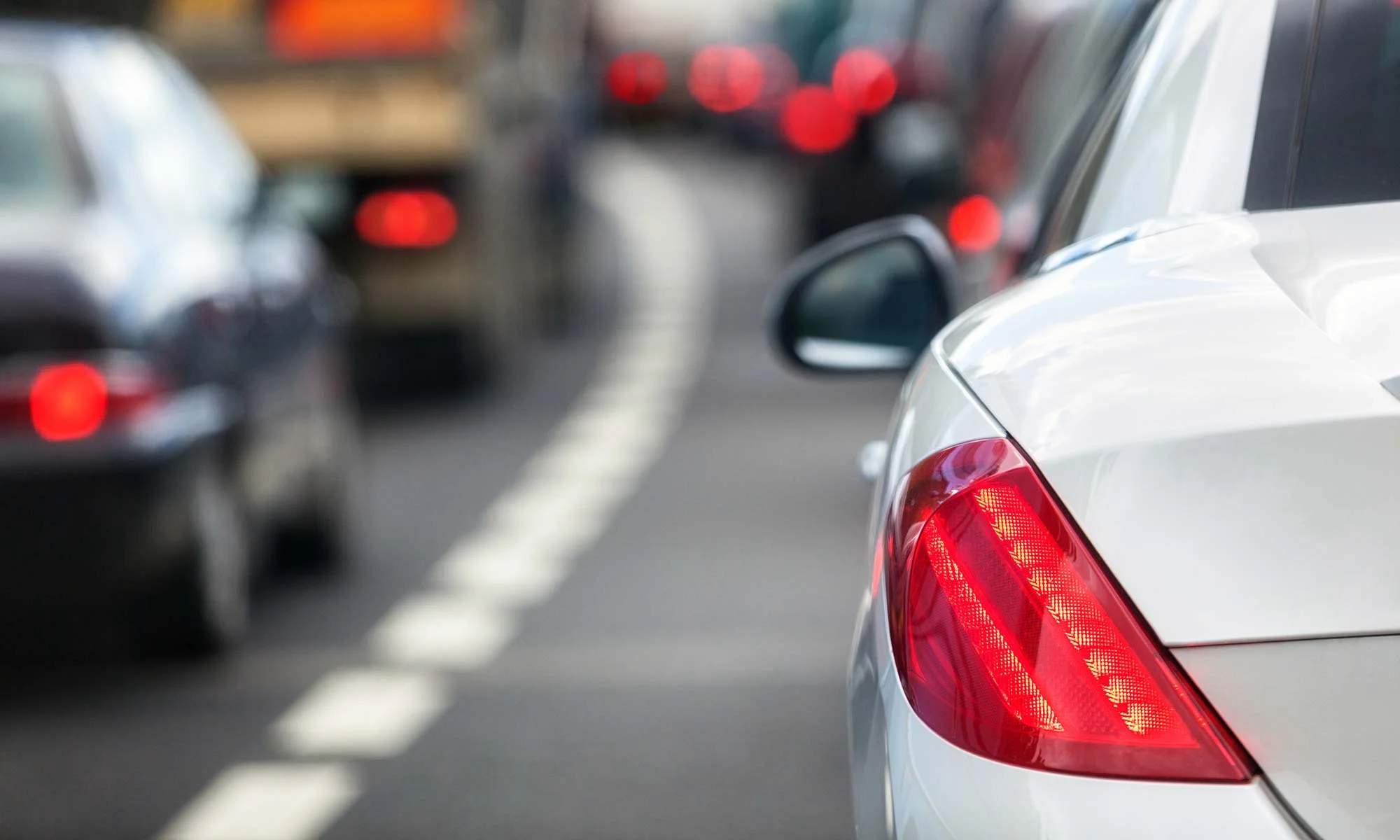 Owning a vehicle brings about a sense of freedom and autonomy, allowing you to go where you want, when you want, without waiting for other modes of transportation like the bus or rideshares. For car owners, taking care of their vehicles is essential in helping to maintain that sense of freedom. The best way to ensure your vehicle can last for years to come is with proper maintenance.
One of the most common maintenance tasks that car owners should consider is oil changes, which should be done every three months or 3,000 miles. Aside from oil changes, some other car parts also need regular maintenance to help keep your vehicle running correctly. For example, air filters, tire rotations, and fluid refilling must be maintained and periodically replaced throughout your vehicle's lifetime.
You may wonder how to keep repairs and maintenance costs to a minimum. And, if you are considering purchasing a new or used vehicle, or if your manufacturer's warranty is expiring soon, the best way to protect yourself from unexpected repairs is to keep up with this maintenance and consider an auto protection plan or extended warranty.
Types of Warranties
A warranty, also referred to sometimes as a vehicle service contract (VSC) when issued by a third-party warranty company or provider, is a contract where your vehicle will be covered from unexpected repairs and breakdowns that fall outside your insurance coverage. While warranties can come in all different shapes and sizes, the most common types of warranties are:
Factory warranty
Powertrain
Bumper-to-bumper
Corrosion coverage
Emissions warranty
Factory Warranty
A factory warranty is provided when you purchase a vehicle from a dealership. This type of warranty states that your car will be covered for any necessary parts and labor in case of a malfunction stemming from a manufacturer defect, such as in the materials used or the craftsmanship. This coverage will also include any components that may have suffered wear and tear as well.
While this type of coverage is suitable if you buy a new vehicle, used and older vehicles may lack any factory warranty coverage based on the vehicle's initial warranty. That's because many factory warranties typically last between three years or 36,000 miles on the car, not just the total amount of miles you have driven after your purchase.
For example, if you purchase a used vehicle with 26,000 miles on a 36,000 miles factory warranty, you will only be covered for the first 10,000 miles you drive. The same is true for a vehicle's age, as a four-year-old used vehicle with only 15,000 miles will still be past the initial three-year warranty.
Powertrain Warranty
A powertrain warranty is one of the most well-known types of warranties available and covers all engine and transmission parts for at least three or five years after the purchase date.
Although it is not as inclusive as a factory warranty, a powertrain warranty can help with repairs and preventive maintenance costs. It also covers you if your vehicle is stolen or damaged in an accident.
Many dealerships may include this horsepower of protection when selling their vehicles, but they will usually charge extra.
Bumper-to-Bumper Warranty
This type of warranty covers all mechanical and electrical components for three to five years after the purchase date. It also includes tires, glass, body panels, accessories like stereos, and other parts ― from the rear bumper to the front bumper.
This is typically a good choice for second-hand cars, as it can cover you if your vehicle was damaged before purchase.
Corrosion Coverage
This type of warranty will cover rust and corrosion damage for the lifetime of your vehicle. It typically includes chrome trim, exterior molding, wheels, grilles, and fenders. However, it is important to note that this type of coverage may not include body panels or undercarriage.
Emissions Warranty
An emissions warranty covers all the required components if your engine has been damaged due to normal wear and tear after 90 days or 3,000 miles. It also covers any repairs needed for vehicles that have had their catalytic converter removed. This can include anything from the engine to the transmission or air conditioning.
The Companies: Endurance vs. CarShield
While Endurance, CarShield, and other third-party extended warranty providers can offer you some form of coverage, not all plans will be equal. That's why learning more about each provider, and their plans can help you find the best coverage possible for your vehicle.
Endurance Warranty
Since 2006, drivers across the country have been driving confidently thanks to Endurance Warranty's comprehensive and affordable extended warranty coverage options to fit your needs and budget. In fact, with so many levels of coverage to choose from, drivers of all types and with all kinds of makes and models can enjoy award-winning coverage and peace of mind while on the road, including Canadian Grey Market vehicles, select high-end luxury vehicles, and cars used commercially, such as those used for rideshare or delivery services. Even high-mileage vehicles with 200,000 miles or more, vehicles up to 20 years old, and ones with a salvage or rebuilt title can rest easy knowing Endurance will have them covered.
Endurance's coverage doesn't stop there, as every policy also comes with a 30-day money-back guarantee plus complimentary 24/7 roadside assistance, trip interruption, and rental car reimbursement while also being able to take your vehicle to any certified auto repair facility or ASE Certified mechanic. New Endurance customers can also enjoy a full year of FREE Endurance Elite Benefits, including extra perks and savings, like tire coverage, collision discounts, key fob replacements, and total loss protection.
You'll also have access to the exclusive Endurance Mobile app to access your plan's important information and more at your fingertips. Or, if you're thinking about selling your car soon, no problem! Because Endurance is a direct provider of most plans, they're also transferable to a new owner. All you have to do is you can easily work with a member of the award-winning customer service team. They'll even be able to help you through every step of your claims process. Best of all, you know you're not dealing with one of those scam warranty companies when you've got Endurance, just like some of the Endurance customers who have left hundreds of 4- and 5-star customer reviews on trusted sites such as Trustpilot, Google, Consumer Affairs, and more.
CarShield
As one of the most well-known providers of extended auto warranties, CarShield was founded in 2005 and states on its website that they "specialize in shielding [their] members from the high cost of automobile repairs." Unlike Endurance, CarShield is a vehicle service contract broker, meaning that CarShield is not a direct administrator of their plans. Despite this, they are still a popular choice for car owners, covering over 1 million vehicles in their 15+ years of business.
Like Endurance, CarShield offers a few benefits, including roadside assistance, rental car coverage, and trip interruption costs. They also note that they will cover salvage title vehicles and those used for rideshare and delivery services, though surcharges may apply.
The Plans
Like other prominent vehicle protection plans or extended warranty providers, both Endurance and CarShield can give you various coverages. And as you should before making any purchase, you must do your due diligence and research all the available coverage options and how they can help you.
To get started on your research, you can find a brief summary of the different auto protection plans offered by Endurance and CarShield.
Endurance Warranty Vehicle Protection Plans
Supreme
The Supreme plan is an exclusionary coverage plan, meaning it'll cover every part of your vehicle besides a small list of exclusions. This helps give you near bumper-to-bumper coverage for your vehicle from sudden breakdowns. If you are looking for a plan that closely resembles manufacturer standards or if you rely heavily on your vehicle, this is the plan for you.
Supreme for Highline Vehicles
Luxury vehicles come with plenty of perks, but they are some of the least reliable. This is why most extended warranty or vehicle service contract providers often exclude them from their coverages, but not the Highline vehicle protection plan from Endurance. Available for select luxury vehicles from popular automakers like BMW, Porsche, Jaguar, Land Rover, and more that are up to eight years old and with less than 80,000 miles can get award-winning Endurance protection. A deductible may apply.
Superior
Offering the most complete component coverage available at Endurance, the Superior plan covers hundreds of specific components and has a high level of stated component coverage.
Select Premier
The Select Premier plan is ideal for owners of high-mileage vehicles up to 150,000 miles. This is because crucial components such as your transmission and drive axle assembly is all covered, including select lubricated internal engine parts and other major systems like electrical and cooling.
Secure Plus
If you are looking for a plan that protects vital vehicle components like your brakes, engine, transmission, air conditioning, and steering, then the Secure Plus plan with Endurance is the one for you. Electrical components and other parts also are included in this coverage option.
Secure
Starting with monthly payments as low as just $79 a month, the Secure plan is the most affordable vehicle protection plan available at Endurance. It covers lubricated engine parts, such as the transmission and water pump, and more expensive transmissions and powertrain systems.
Advantage
This protection plan includes up to $3,500 of coverage for your maintenance costs that aren't always included in other plans or with warranty providers. This includes essential yet often overlooked services, such as oil and filter changes, brake pad and wiper blade replacements, and more comprehensive component coverage. It also covers vehicles up to 20 years old, regardless of mileage.
CarShield Warranties
Diamond
As the top-tier plan offered by CarShield, the Diamond plan covers almost everything from the engine to the transmission and fuel pump breakdowns. This plan is similar to a factory warranty or other exclusionary plans from third-party car warranty providers.
Platinum
The Platinum plan offered by CarShield is comprehensive coverage that is ideal for high mileage vehicles and will cover the components such as the starter, water pump, transmission, and more.
Gold
Described as a "Power Train Plus" coverage, the Gold plan offers coverage for both major and minor components, such as your engine, transmission, starter, A/C, power windows, alternator, and more.
Silver
As CarShield's most affordable policy, the Silver level of protection is similar to a general powertrain coverage for the most critical parts of your vehicle. This includes all lubricated parts of the engine, transmission, and water pump.
Aluminum
Known as the "Specialty Coverage" from CarShield, the Aluminum plan is ideal for covering most electrical and computer issues in your vehicle. This includes the engine control module, starter, alternator, GPS/navigation, and more.
Motorcycle & ATV
Owners of motorcycles, ATVs, and other special circumstances can get covered with this protection plan.
Electric Vehicle
This plan covers an EV's major systems, like the electric drive unit, A/C, battery pack, and more, though there is a $6,000 max for battery coverage.
Shield Select Program
Vehicles failing to qualify for CarShield's main protection plans may still be eligible for the Shield Select Program, which includes roadside assistance, keyfob protection, windshield protection, road hazard tire protection, and trip interruption.
Why Endurance May Be the Best Choice For You
When searching for an extended warranty or any other type of auto protection plan, you must consider the coverage you need and the plan's cost. Read through your contract details carefully and don't forget anything important. Each level of our Endurance auto protection plans can offer you extensive component coverage that can fit your budget.
In addition to the covered repairs you'll enjoy, every Endurance auto protection plan comes with 24/7 roadside assistance, towing services, trip interruption coverage, and rental car reimbursement if you experience an unexpected breakdown while on your next road trip or vacation. New customers can also enjoy one year of Endurance Elite Benefits for a small activation fee, including up to two tire repairs/replacements, key fob replacements, trip interruption coverage, and more.
Contact us today at (800) 253-8203 to receive a FREE quote or shop online. You can also visit the Endurance blog to discover more informative and helpful articles on various topics like common repair issues, vehicle buying guides, and expert auto tips.
More like this
Comparisons

Owning a car is incredibly liberating, but unfortunately, that freedom comes at a significant cost. Not only is it expensive to purchase a vehicle, but the cost of annual repairs..

Read More

Comparisons

Drivers generally know that staying on top of a car's service schedule and needed repairs are essential parts of vehicle ownership. Making repairs as soon as they come up will..

Read More

Comparisons

Buying a used car can have a lot of benefits and is a great way to save money while still getting a quality vehicle. When purchasing a used vehicle, though,..

Read More