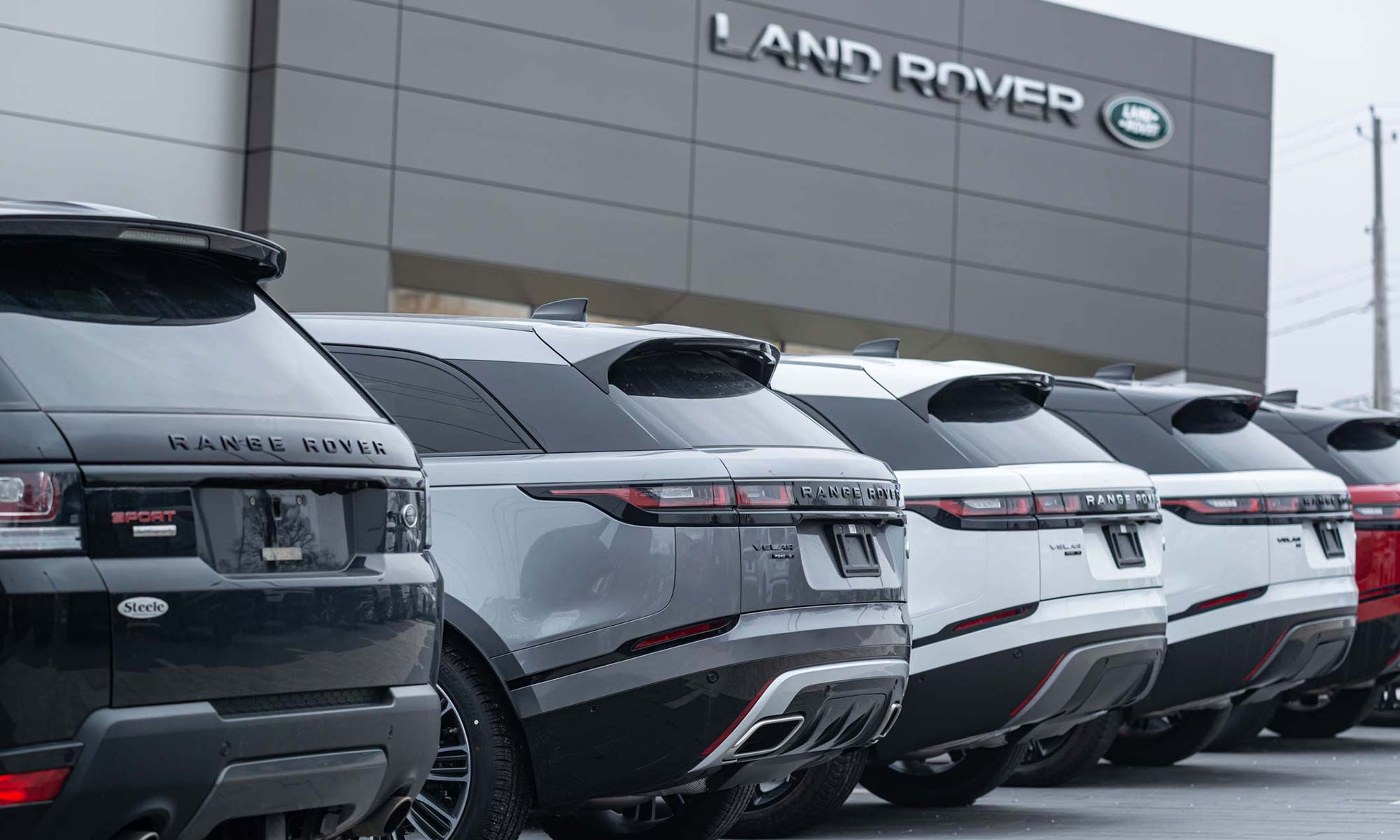 With flagship vehicles like the iconic Range Rover, it's no wonder Land Rovers have found their way into garages and feature films alike, including the original Italian Job (1969) or the 2021 James Bond film No Time To Die. After all, along with providing timeless looks, Land Rovers have gathered a reputation for being some of the best "go-anywhere" vehicles around. But while Land Rovers can often turn heads on the streets on the silver screen, they also have a different reputation — poor reliability. 
Land Rovers rank as the 31st most reliable car brand out of 32 total automakers by RepairPal, sitting just in front of another powerhouse in luxury vehicles, Porsche. Overall, owning a Land Rover could cost you an average of $1,174 a year, almost doubling the $652 average across all vehicles. Land Rover can also expect at least 0.7 trips to a repair shop per year on top of a 16 percent chance of needing major repairs. 
This means that without the help of an extended warranty or vehicle service contract, you could be looking at spending thousands of dollars on repairs for your Land Rover. 
About Land Rover
While the official start of Land Rover starts as far back as 1885, the Land Rover brand as we know it started in 1947 when British automotive engineer Maurice Wilks is said to have started drawing a vehicle in the sands of a Welsh beach. After that, Wilks began to tinker with a war-surplus Jeep chassis to create an all-wheel-drive (AWD) vehicle, known as the Series I, which debuted to great success at a European auto show a year later in 1948 as a part of the Rover Company. 
After, distribution of the very first Land Rover began, with the vehicle going to almost 70 countries, including debuting in the US in 1949. The brand then continued to operate under Rover once they became a part of the British Leyland Motor Corporation as a part of the Rover-Triumph division. Thanks to the introduction of the Range Rover in the 1970s and the general success of the Land Rover brand, Land Rover and Rover became their own company, the Rover Group, in 1978. 
In 1994, Land Rover began to go through a few changes in ownership when BMW purchased the Land Rover brand after acquiring the Rover Group. Soon after, in 2000, the Ford Motor Company bought Land Rover and then the Rover Group in 2006.
Under Ford's ownership, Land Rover introduced a brand-new Range Rover in 2001 and a Discovery in 2004. But Ford's experiment with upscale UK car brands (Ford also owned Jaguar) ended in 2008 when Ford sold Land Rover and Jaguar to Indian automaker Tata Motors. And since this changeover, Land Rover has operated under the combined operations of Tata-owned Jaguar Land Rover Automotive PLC.
Why Do Land Rovers Need an Extended Warranty?
Due to their low-reliability ratings, learning more about some of Land Rover's best-known models can help you be prepared for potential repairs. It can also show you that many Land Rover repairs could cost you a bit of money without the help of an extended warranty. For example, some repairs for popular Land Rover vehicles can include:
Transmission: Rebuilding a transmission for Land Rover Range Rover can cost you as much as

$8,142,

depending on the model year

.

Engine:

Engine troubles can involve many systems within the powerplant; replacing

a faulty turbocharger assembly

in a Land Rover Discovery can set you back as much as $2,626.

Suspension:

A Land Rover Defender 90 with

bad struts

will cost $795 to get things back to normal. 
These are just a few examples of the higher Land Rover repair costs. For a more extensive breakdown by Land Rover model, here's what you can expect according to RepairPal:
Range Rover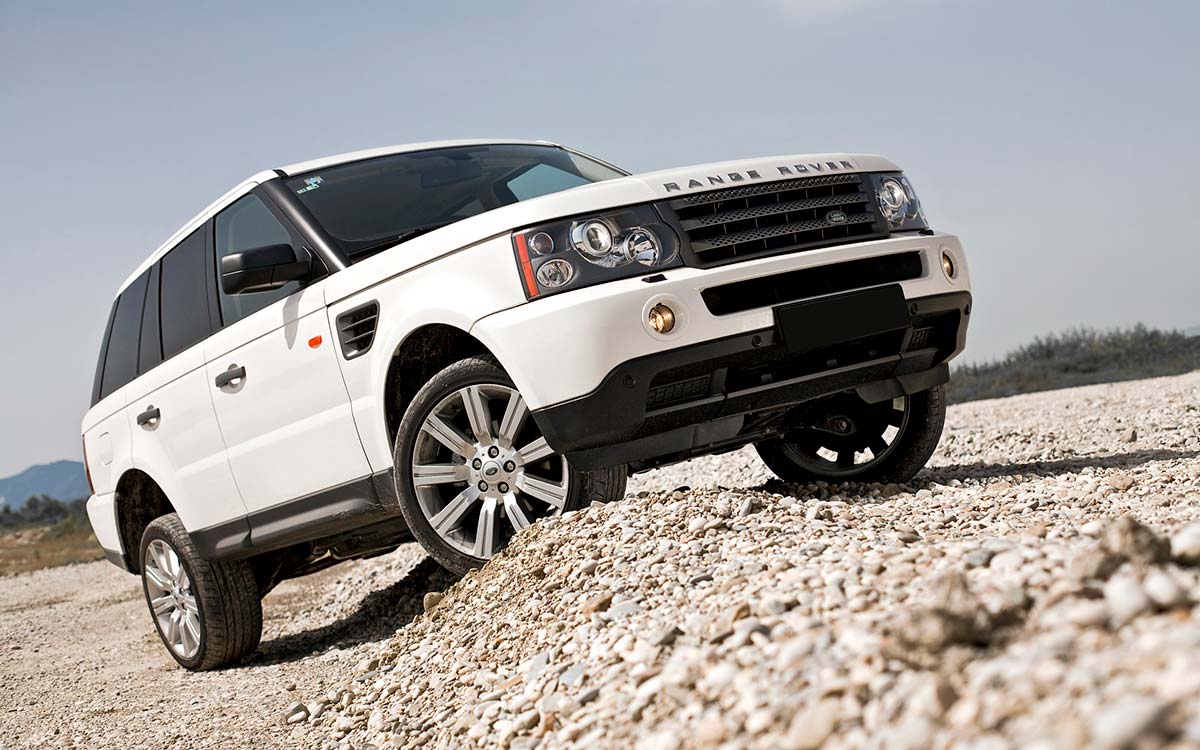 It's no surprise that Land Rover's flagship vehicle comes with top-tier repair prices and a whopping $1,258 annual in maintenance. Replacing an exhaust manifold gasket will run up to $503. A problem with the emissions system can be caused by a defective fuel evaporative canister, costing as much as $575 to fix. Pricier work can include a new air conditioning condenser fan assembly for $1,651.
Discovery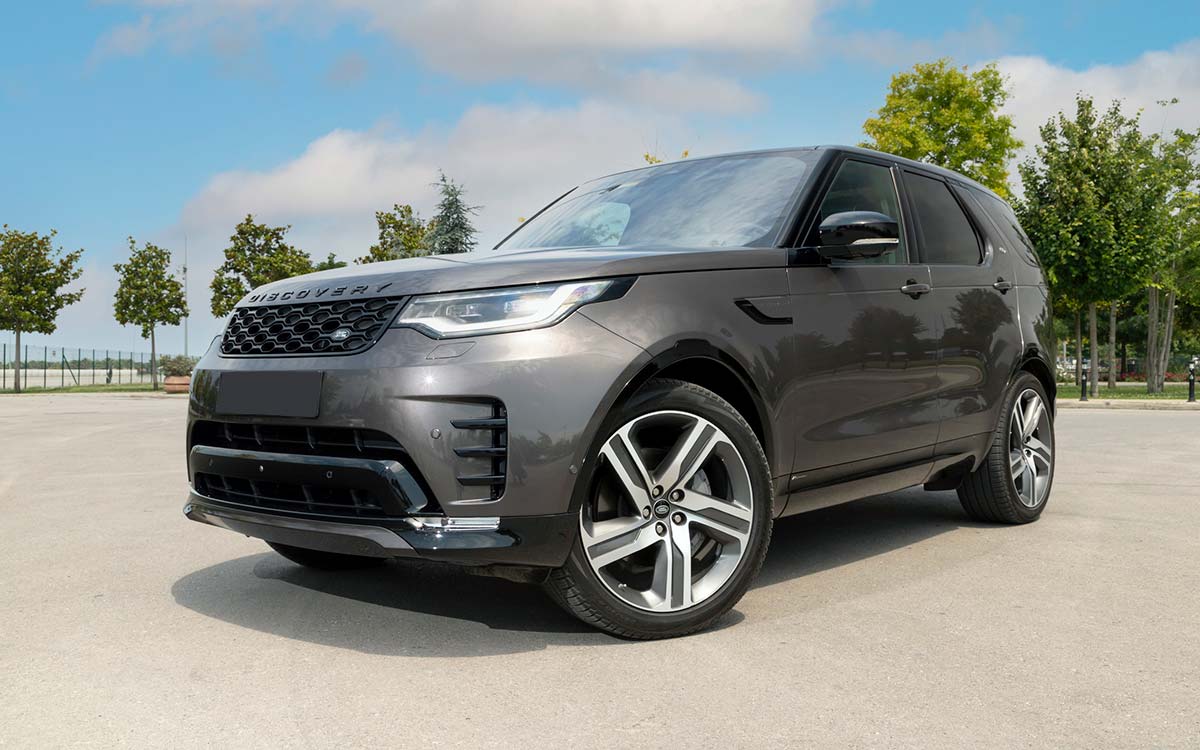 The "Disc" has been a Land Rover staple for more than 30 years. But despite being a classic, Discovery owners can see quite a bit of repair bills. An oil pump replacement runs as high as $2,107, and even something as simple as a windshield wiper motor replacement prices out at $559. And fixing a fuel level sending unit costs as much as $913.
Defender
The original Defender had a short history in the US (1993-1997), but an all-new Defender 90 first appeared on American shores in 2021. But don't expect a lower repair bill for the new Defender 90 once your factory warranty expires. RepairPal estimates that a new air conditioning compressor costs $1,998, and a replacement water pump runs $1,102. It's clear that an unexpected repair bill for a Land Rover can be an unpleasant experience. And given the brand's reputation for unreliability, owning a Range Rover, Discovery, or another model without the benefit of breakdown protection is a roll of the dice.
Can I Get an Extended Warranty for My Land Rover?
After learning about Land Rover's dependability issues, driving one with an expiring or expired Land Rover factory warranty can be nerve-racking. You may be thinking about getting an extended warranty, and that's a savvy move, especially if your vehicle has one of the worst reliability records. 
But what is an extended warranty? Specifically, an extended warranty is an extension of the original factory warranty of your vehicle and one that can be provided only by the manufacturer, like Land Rover. When purchasing an extended warranty from an automaker, you can find that the coverage may only protect critical systems like the powertrain, or it can provide a near bumper-to-bumper warranty similar to the original protection. However, third-party providers such as Endurance can give you comprehensive coverage for your car in the form of a vehicle service contract (VSC). Like an extended warranty from an automaker, a vehicle service contract from Endurance can help take the sting out of expensive and unexpected Land Rover repairs. 
For example, with the Highline protection plan from Endurance, you'll have comprehensive coverage from breakdowns and costly repairs for all Land Rover models, including the Range Rover. Other eligible vehicles will include select models from other popular luxury automakers such as Alfa Romeo, Audi, BMW, Jaguar, Maserati, Mercedes-Benz, Porsche and more.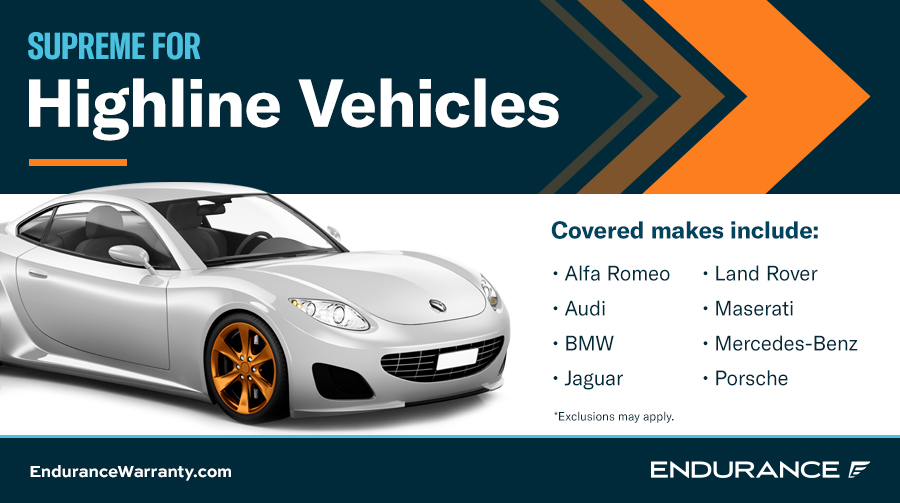 And unlike most new vehicle limited warranties or extended warranties from automakers, plans with Endurance won't limit you to repairing your vehicle with only Land Rover-approved technicians or at your nearest Land Rover retailer or dealership. Instead, each Endurance protection plan allows you to take your vehicle to the certified repair facility or ASE Certified mechanic. 
As an Endurance customer, you'll also get 24/7 roadside assistance & emergency towing, trip interruption coverage and rental car reimbursements for free. You'll also enjoy the extra peace of mind of having flexible payment plans and a 30-day money-back guarantee. You'll even be automatically eligible for a full year of Endurance Elite Benefits, including tire replacements or repairs, total loss protection and more. Just find the Endurance plan that's right for you, pay the small activation fee and enjoy your year of extra perks and savings.
Endurance Can Take the Worry Out of Owning a Land Rover
Whether you have a brand new Land Rover vehicle, a certified pre-owned one or anything in between, protecting yourself and it from costly repair bills is vital. This is especially true if you have had your Land Rover for years or are purchasing a used Land Rover, as its factory coverage may no longer be active.
With the Highline protection plan from Endurance, you can be certain that your Range Rover, Discovery, Defender or any other Land Rover vehicle can get comprehensive coverage from costly repair bills. Plus, as an Endurance customer, you'll get the coverage of 24/7 roadside assistance and more for free while also enjoying a full year of Elite Benefits for just a $29 activation fee. 
To learn more about how Endurance can help you and your Land Rover, give our award-winning customer care team a call at (800) 253-8203. You can also get started protecting your vehicle today by requesting a free, no-obligation quote. The Endurance blog can also be a valuable resource to explore where you can find other articles on topics like expert car care tips, vehicle buying guides, DIY maintenance how-tos and more.
More like this
Extended Warranty

When driving on roadways around the world, the thing most car owners fear is being involved in an accident. However, mechanical breakdowns are the thing that every average driver should..

Read More

Extended Warranty

Every car owner knows how important it is to keep their vehicle in the best possible condition at all times. This means making sure that you are getting the proper..

Read More

Extended Warranty

Driving down the road only to experience an issue with your vehicle's steering capabilities is a terrifying experience, regardless of if you are driving a new vehicle or an old..

Read More