Protect your vehicle with custom coverage from Endurance.
Shop Now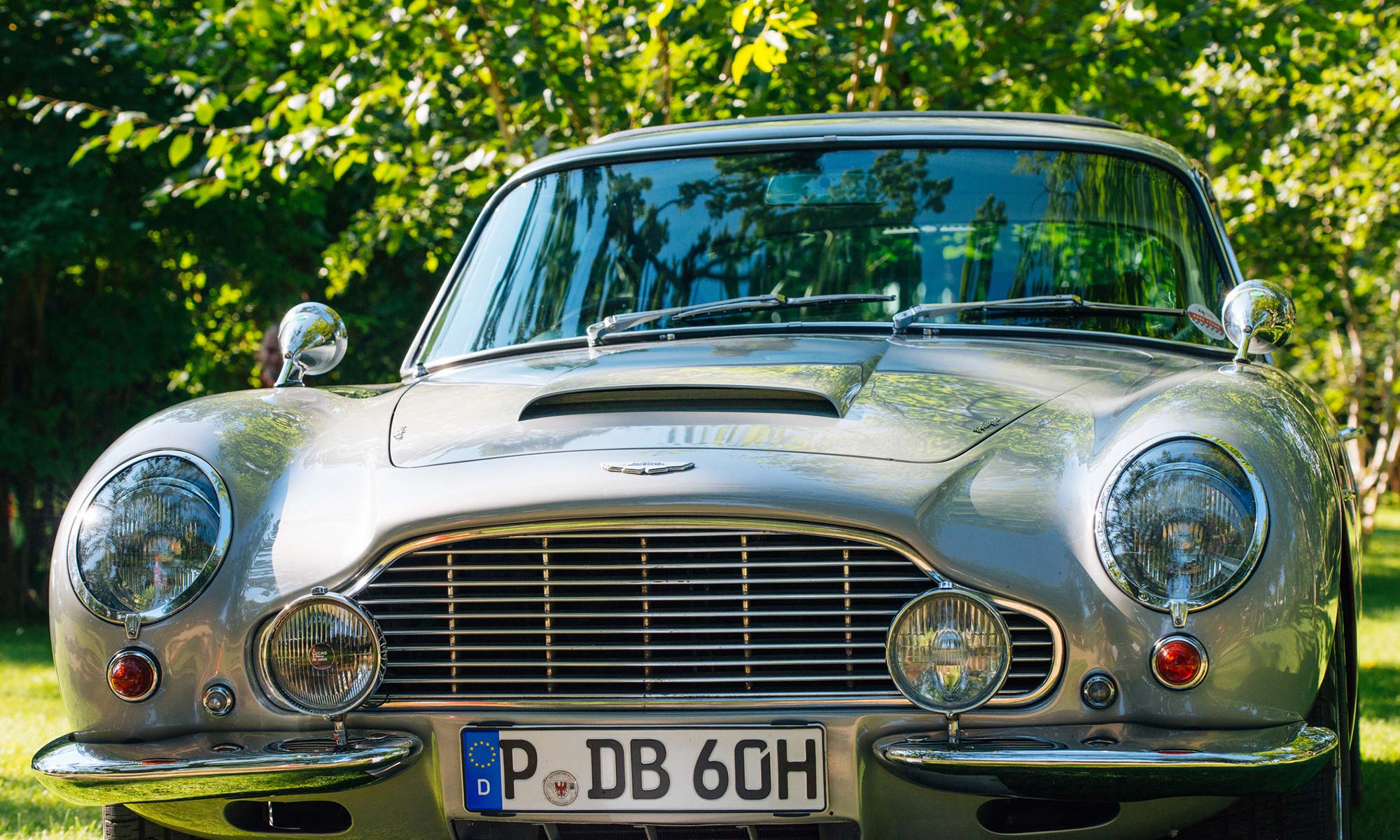 Having first hit the big screen in October of 1962 in London, the iconic character of James Bond has gone through many different iterations. From Connery, Moore, Dalton, Brosnan, and the rest, there have been many great actors to fill the stylish shoes of 007 over the last 60 years. The latest film, No Time to Die, will be the 25th movie in the franchise produced by Eon Productions and will be actor Daniel Craig's last mission as the iconic character. But along with memorable actors, thrilling chase scenes, and Bond's endless charm, the 007 franchise has also become well known for something else entirely — the cars.
These iconic vehicles embody the spirit of James Bond and therefore make their way into the movies. To celebrate the latest installment of this legendary franchise, here are our picks for the best cars from the James Bond franchise. 
GOLDFINGER
(1964)
Aston Martin DB5 (SHOWN ABOVE)
As the franchise's third film, Goldfinger starred the legendary Sean Connery and saw James Bond on his way to the United States. His mission? To prevent the villainous Auric Goldfinger (Gert Fröbe) and his henchmen's attempt to destroy the world economy by infiltrating Fort Knox! Of course, it's up to Bond to save the day.
Some fun facts about the film include:
This is the first appearance of a laser beam in a 007 movie (and certainly not the last).

Oddjob, the hat-throwing henchman of Goldfinger, never speaks throughout the entire film.

This is also the first appearance of the "Q-Branch" workshop where many of James' most famous gadgets have come from.
As for Bond's vehicle of choice for the film? A 1963 Aston Martin DB5, of course. To this day, the Aston Martin brand remains the premier car of choice for the Bond franchise and is featured in more Bond movies than any other. And based on the DB5's sleek and stylish designs, it's hard to argue why this Aston Martin is considered THE original Bond car to many and why it remains one of the best to this day.
Vehicle Specs:
Engine:

4.0 L (3995 cc/243 in) straight-6

Transmission:

4-speed manual

Power:

282 hp (210 kW)

Top Speed:

145 mph

0-60 mph:

8.1s
DIAMONDS ARE FOREVER
(1971)
FORD MUSTANG MACH 1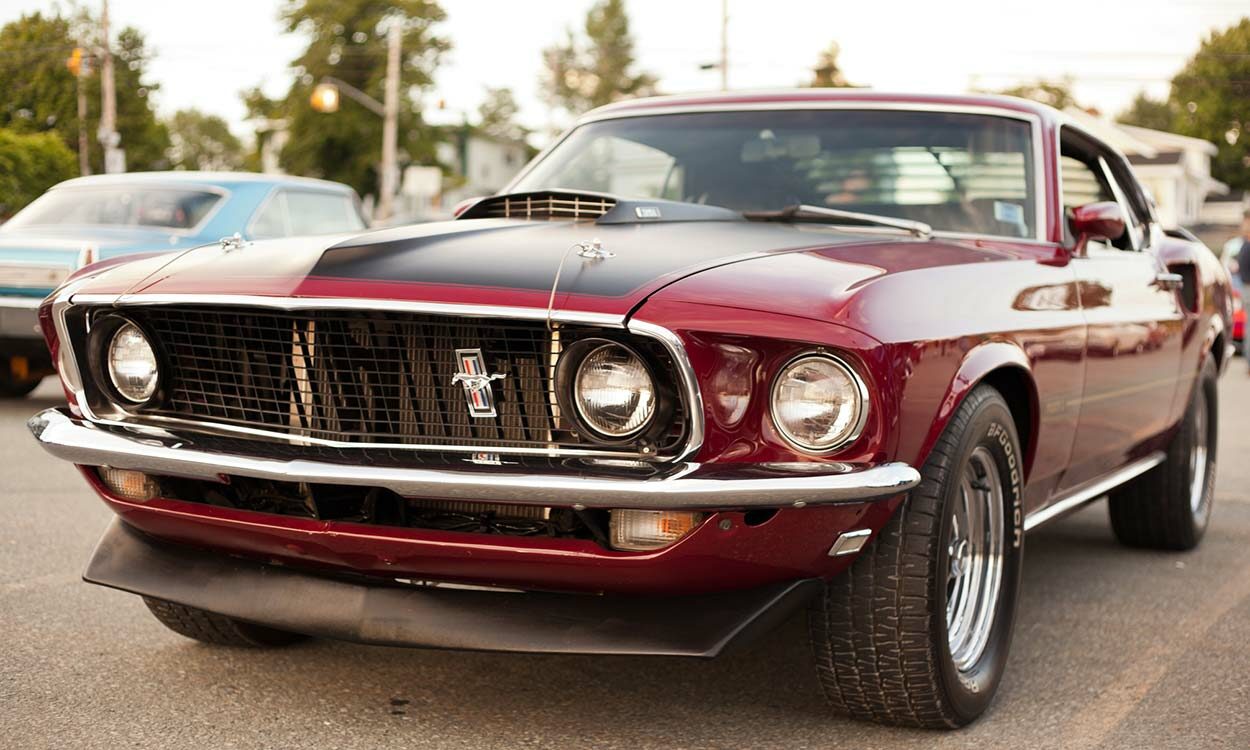 In the seventh film (and Connery's 6th), Diamond Are Forever saw Bond set out to discover who has been smuggling priceless diamonds. Under the guise of "Peter Franks," James does what he does best and heads undercover with the help of Tiffany Case (Jill St. John) in what would be Connery's last (official) time playing the character. 
Some fun facts about the film include:
Before going to Connery, Sir Roger Moore was offered the part of James Bond, but he was already committed to The Persuaders! Moore eventually took up the mantle of the world's most famous spy with the 

Connery was offered $1.25 million to return to the role, an enormous sum for films of that day.

The film crew used mashed potatoes for the bubbling mud pool in the pre-titles sequence.
This car is another classic from the Bond series and one of our personal favorites. While not "officially" Bond's vehicle first, as the Mach 1 was first initially driven by Case in the film. However, the film's most memorable sequence comes when Bond finds himself in the red Ford Mustang Mach 1 during an action-packed chase through Las Vegas. Bond pulls off an iconic chase scene move by narrowly squeezing into an alley by propping the Mach 1 up on the vehicle's two side wheels during this chase. 
Vehicle Specs:
Engine:

4.9 Litre V8; 5.8 Litre V8 or 7.0 Litre V8

Transmission:

3-speed automatic

Power:

213-380 hp (157-280 kW)
FOR YOUR EYES ONLY
(1981)
LOTUS TURBO ESPRIT
In the 12th film of the franchise, For Your Eyes Only, Roger Moore is back as Bond as he's sent to recover a communication device, known as an A.T.A.C., which went down with a British spy ship. Because the Russians are also searching for this vital piece of technology, he must race against time before it falls into the wrong hands!
Some fun facts about the film include:
Legendary actor, Charles Dance of Game of Thrones fame, got his first credit in a major motion picture as the henchman Claus.

The final scene of the film shows a depiction of British Prime Minister Margaret Thatcher.  This was the first time a real-life head of government was depicted on screen in a James Bond film.

For Your Eyes Only was the third consecutive Bond movie where Bond's mission takes him to Italy. He wouldn't return there again until Daniel Craig's first outing in the role in Casino Royale (2006).
The Lotus Esprit is an iconic Bond car and even had two vehicles appear in the film in both white and copper. However, the white Esprit met an explosive end early in the film thanks to Bond's "anti-theft self-destruct system" while on a mission in Spain. Thankfully, we still get more glimpses of this vehicle with the copper version used by Bond on his journey to Cortina, Italy.
Vehicle Specs:
Engine:

Turbocharged type 910 engine

Transmission:

5-speed manual

Power:

210 hp (157 kW)

Top Speed:

141 mph

0-60 mph:

6.1s
TOMORROW NEVER DIES
(1997)
BMW 750iL
In Pierce Brosnan's second film in the titular role, Tomorrow Never Dies, Bond discovers that a former lover, Paris Carver (Teri Hatcher), has married a media mogul named Elliot Carver (Jonathan Pryce). The mission lies in the fact that Carver wants to complete his worldwide media empire, but he must acquire broadcasting rights in China for this to happen. To do so, he orchestrates what he hopes to be the start of World War III between the British and Chinese governments, but first, he has to try and get past 007.
Some fun facts about the film include:
Over 15 BMW 750's were destroyed during the production of the film!

Legendary actor Sir Anthony Hopkins was originally cast in the role of Carver but backed out of the role due to various reasons at the start of production.

Actress Michelle Yeoh did most of her own stunts in the film.
While some may think there could have been more stylish vehicles to take the place of the 750iL, it's hard to argue with its place on the list once you get into Bond's features. Including an electric deterrent system controlled by Bond's phone, a rocket launcher, re-inflating tires, and even tear gas for a quick getaway. The car even had a remote control feature that Bond used during one of the film's most memorable sequences.
Vehicle Specs:
Engine:

5.4 Litre V12

Transmission:

Five-speed automatic

Power:

346 hp (258 kW)

Top Speed:

155 mph

0-60 mph:

6.3s
CASINO ROYALE (2006)
Aston Martin DBS V12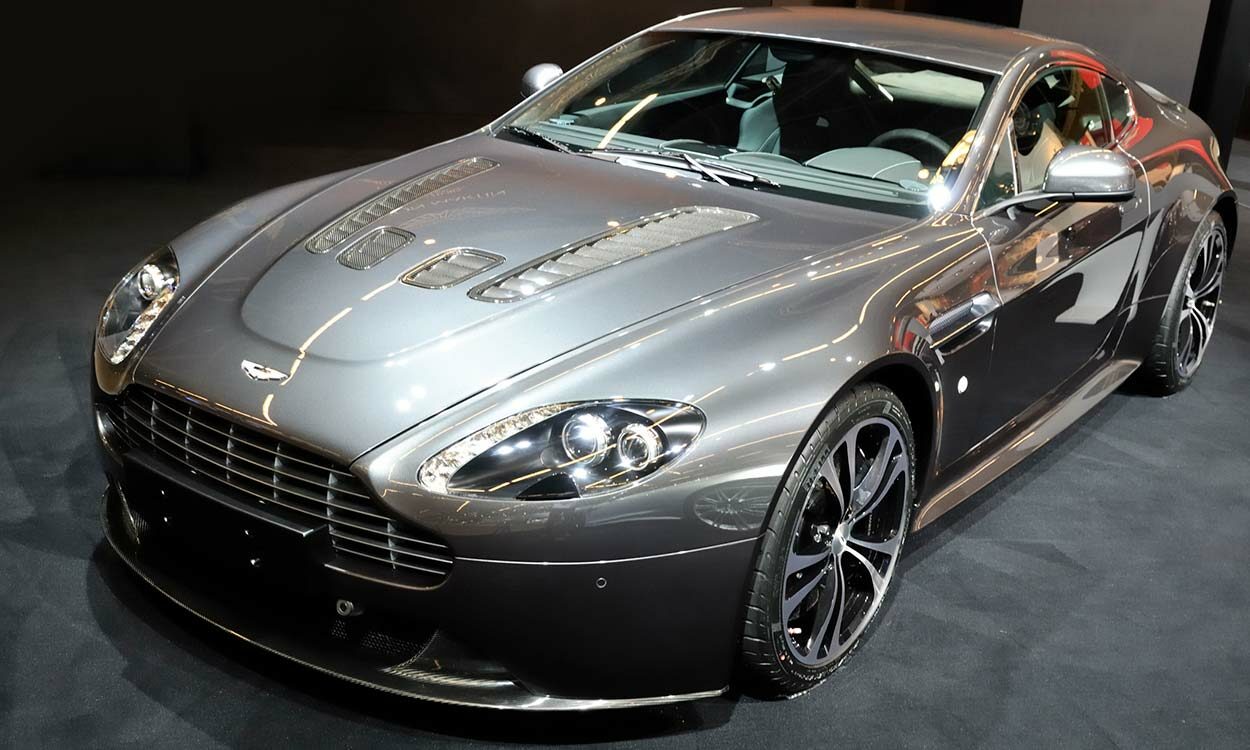 While being the 21st official film, the 2006 release of Casino Royale took Bond back to his origins on his first assignment as a "00" Agent. It also happened to be Craig's first appearance in the role as well. Throughout the film, Bond becomes involved in the struggle against Le Chiffre (Mads Mikkelsen), an evil banker who helps fund terrorist groups worldwide. However, after a string of "bad luck," Le Chiffre finds himself hosting a high-stakes poker tournament in Montenegro in the hopes of recouping money he's lost from his dangerous clients. To stop Le Chiffre and his clients, it's up to Bond to go all-in and save the day.
Some fun facts about the film include:
During the high-stakes game, Bond orders his famous "vesper martini" in the film, indicating that it's the first time the character has had his now-iconic drink.

In 2012, the Aston Martin DBS was voted "Best Car" by The Telegraph.

Three Aston Martins, each worth $300,000, were destroyed in one afternoon's filming for the film's spectacular car roll sequence.
Vehicle Specs:
Engine:

6.0 Litre 48-valve V12

Transmission

: 6-speed manual 

Power:

510 hp (380 kW) 

Top Speed:

191 mph

0-60 mph:

4.2 s
SPECTRE
(2015)
Jaguar C-X75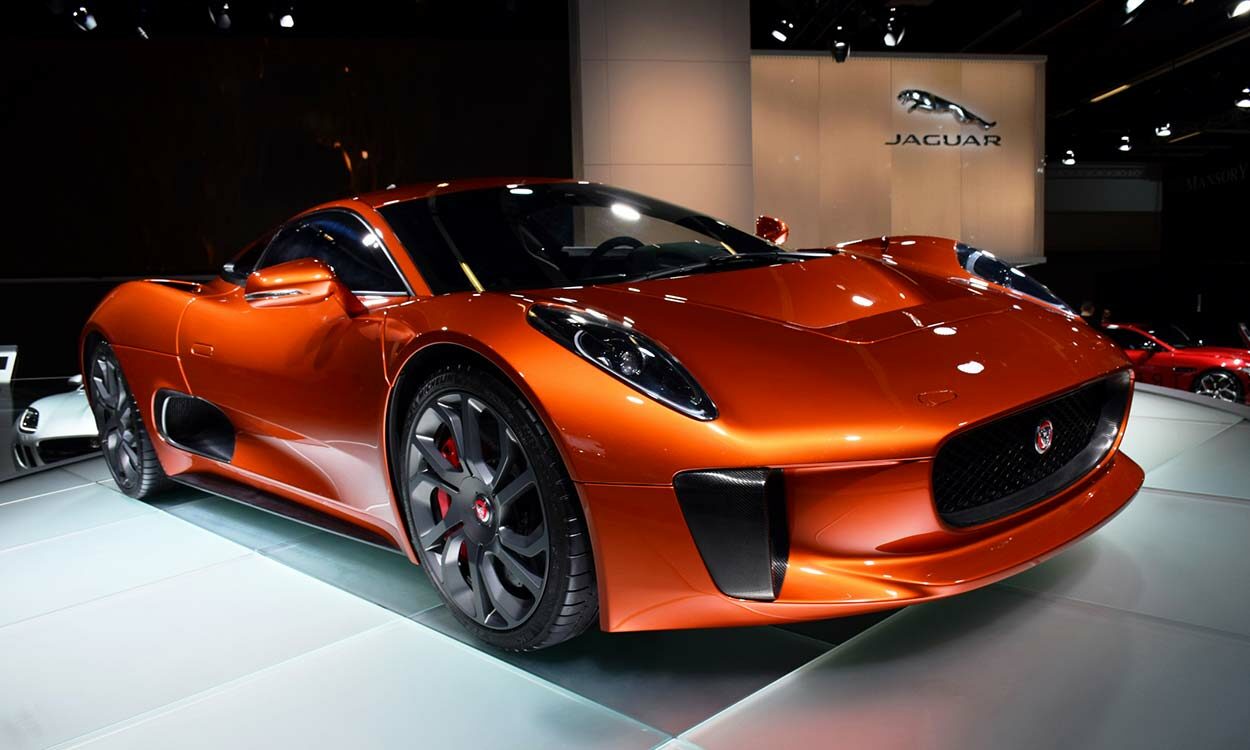 In Craig's 4th time in the role, we found Bond on a mission taking him through the likes of Mexico City and Rome while searching for answers about the criminal organization known as S.P.E.C.T.R.E. To do so, Bond finds himself infiltrating one of the organization's secret meetings with the help of classic Bond characters Q (Ben Whishaw) and Moneypenny (Naomi Harris). 
Some fun facts about the film include:
Nine luxury Land Rovers, including five Range Rover Sports, that were to be used in filming were stolen out of a parking lot near Düsseldorf, Germany, before filming.

The first film in which Derek Watkins and his "iconic trumpet" was not included in a Bond film's score as he passed away shortly after the 2012 release of Skyfall.

The acronym S.P.E.C.T.R.E., used in the earlier James Bond movies, stood for Special Executive for Counterintelligence, Terrorism, Revenge, and Extortion.
In the real world, the Jaguar C-X75 was a custom-made concept created just for filming. The original C-C75 design debuted in 2010 but was later scrapped before coming back just for the film. In the film, the C-X75 was actually never driven by James but instead chased him throughout Rome by one of the film's antagonists, Mr. Hinx. And while there were no cool gadgets used throughout the 2.5-hour film, just the look of the vehicle and its impressive performance specs makes you understand why a supervillain would want one.
Vehicle Specs:
Engine:

4 electric motors with diesel micro gas turbine range extenders

Transmission:

7-speed automated manual

Power:

145 kW (194 hp)

Top Speed:

200 mph 

0-60 mph:

2.8s
NO TIME TO DI
E
(2021)
Aston Martin Valhall
a
The most recent installment, and Daniel Craig's last, sees Bond retired from active duty and residing in Jamaica. However, his quiet life ends when Felix Leiter (Jefferey Wright) from the CIA shows up requesting his assistance. A kidnapped scientist needs to be rescued, and it turns out to be far more complicated than initially thought, pushing Bond on the trail of an evil villain with frightening new technology.
With this film, Daniel Craig will become the third oldest actor to play James Bond. 

No Time To Die will be the longest James Bond film to date, clocking in at 2 hours and 43 minutes. This beats the previous longest, Spectre (2015), by approximately 13 minutes.
This is the first James Bond film in which all of Bond's classic support characters of Q, Felix Leiter, Miss Moneypenny, and M are represented since License to Kill (1989).
Along with a brief showing of this new hypercar, 007 will be getting behind the wheel of 3 other Aston Martins to homage to past Bond films. In total, we'll be seeing the DB5, V8 Vantage, DBS Superleggera, and the Valhalla. The Valhalla itself, though, will be well worth the wait, as this hypercar will be boasting some eye-popping specs, including a 4.0L twin-turbo bespoke V8 engine AND a 150kW/400V hybrid battery. 
Vehicle Specs:
Engine:

4.0L twin-turbo bespoke V8 engine

Hybrid Battery:

150kW/400V battery hybrid system

 
Top Speed:

217 mph 

0-60 mph:

2.5s
Protect Your Vehicle with Endurance
James Bond has driven everything from Aston Martins, Fords, Jaguars, and BMWs. However, not everyone will have a Q to give them the latest and greatest when it comes to repairs and gadgets. Instead, protect yourself and your vehicle from unexpected breakdowns with an Endurance protection plan. Get coverage for your vehicle's most vital components and rest easy knowing you're protected from the cost of expensive auto repairs that your insurance provider might not cover.
You can also save even more when it comes to essential maintenance for your vehicle with EnduranceAdvantage™. Offering up to $3,500 of regular maintenance coverage, EnduranceAdvantage plans come with services such as oil and filter changes, tire rotations, and more at no additional cost. Each Endurance protection plan also comes with a year of Elite Benefits for FREE for even more perks and savings. 
Request a free, no-obligation quote for more information on any Endurance protection plan. You can also find other informative articles on topics such as expert auto tips, unreliable vehicles to avoid, and more by visiting the Learning Center.
More like this
Autotainment

Moviegoers don't need to be car lovers to appreciate the legendary vehicles that have graced the big screen over the decades. These automobiles have helped to tell the stories and..

Read More

Autotainment

When football season arrives, it only means one thing—tailgates! But while die-hard fans are sure to have enjoyed a tailgate or two (or 200) in their time, many might not..

Read More

Autotainment

Healthy vision and driving go hand in hand. After all, seeing out of your car's windshield and mirrors at the cars, pedestrians, and driving hazards is crucial for your safety..

Read More